WANT ME TO BE REAL? MAKE ME.
aa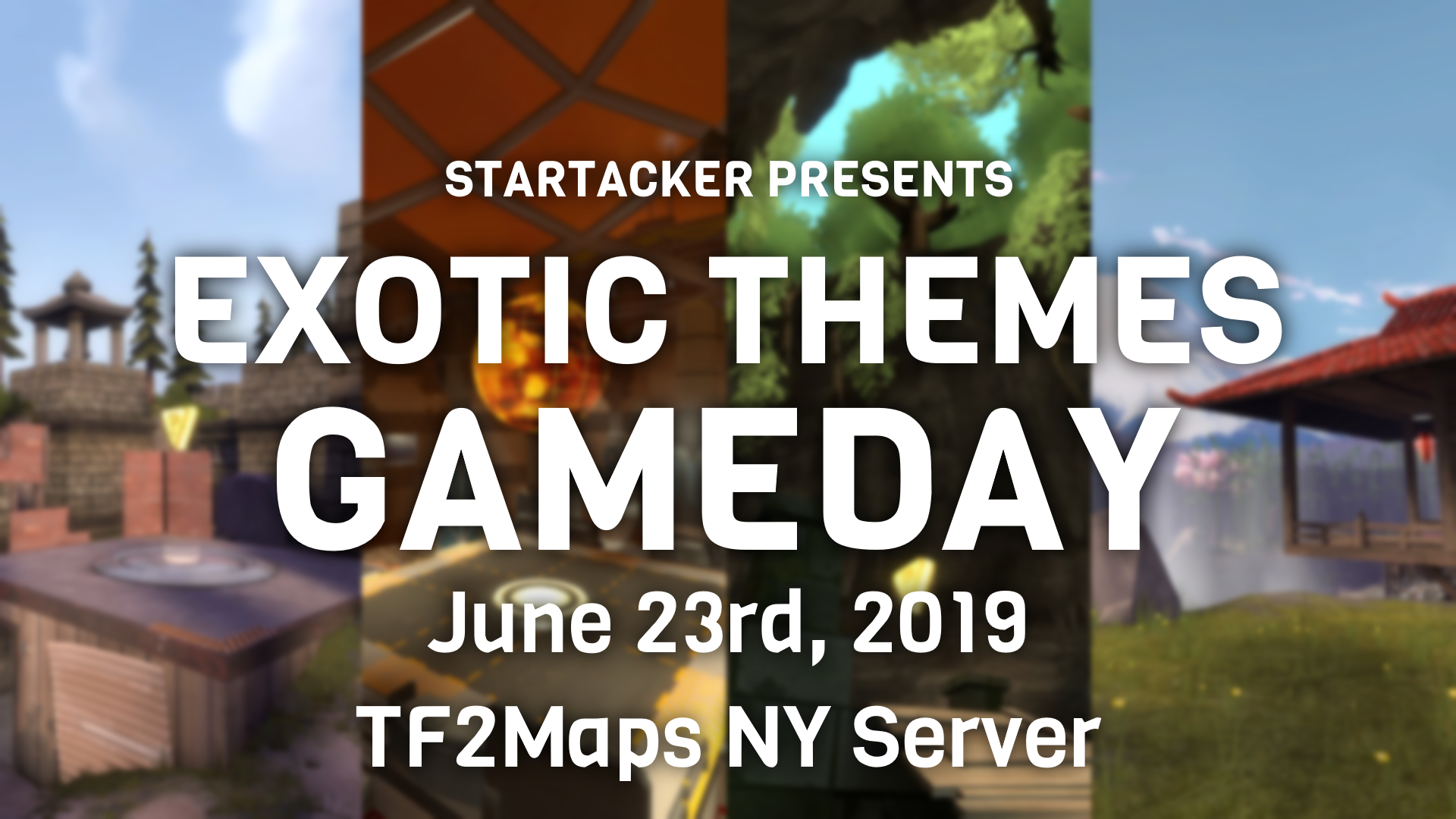 Banner by Startacker, featuring Yanqing, Dewm, Occult, and Sulfur

Deserts are trite, and we've all seen the same Alpine-themed KoTH map a million times. In this gameday, we're taking a trip to some new, exotic lands. So grab your passport and your luggage, cause I'm done typing up this header.
Like other gamedays, please submit any maps that you would like to see played that fit an exotic theme. This can include Japanese, Space, Underground, Mayann, etc.
WHERE
TF2Maps.net New York Server
- 192.223.24.17:27015
WHEN
June 23rd, 2019 @ 2PM EDT/7PM GMT
Convert to your timezone here
SUBMISSION NOTES
1. If you're not sure if a theme is accepted for this gameday, please ask me.
2. Maps should, preferably, be in a near-finished or finished state. Please do not submit early-development maps.
3. You may submit maps made by other users.
4. Direct downloads only, no Steam Workshop.​