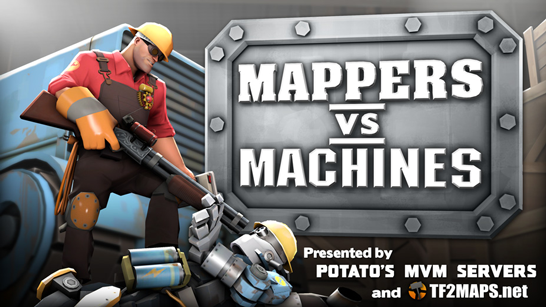 TF2Maps
is back at it again with their second Mann vs. Machine contest! Red and Blu will have to put aside their differences, hit an upgrade station, and deliver exciting new robot-murdering locales.
Entrants will receive a unique medal and a place in the showcase, plus the Mapper's Medallions and even more prizes for winners! But don't dawdle, the deadline for submissions is
Monday, July 31st at 11:59 PM EDT
. Click
here
to read rules and learn more.
Read on the TF2 Blog...