OFFICIAL AS OF OCTOBER 19 2018!!
​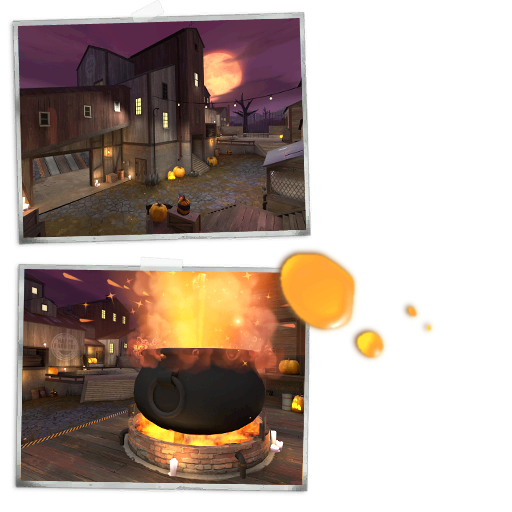 A Witch's Cauldron sits at the centre of this King of the Hill map, dripping with magic.
Capture the point to invoke one of 4 magical effects:
- Summon Skeletons!
- Open Portals!
- Supercharge Weapons!
- Launch Fireballs!
This is a Halloween adaptation of my map, Bagel, with changes made all over to make it more enjoyable for halloween fun!
Credits:
Yrrzy - Layout, Detailing, Logic
Seba - Cauldon Model, Textures, Animation
Exactol - Particles for Everything
UEAKCrash - Underworld
Special Thanks:
TF2Maps.net for feedback and help.
UEAKCrash for helping me get more testing.
ABP for helping me make sure the lightning didn't cause problems with epilepsy.
Support Cauldron on the workshop!
Last edited: