Crasher
rc8
halloween bigboys-type invade ctf

CRASHER!
IS NOW AVAILABLE TO PLAY IN SCREAM FORTRESS!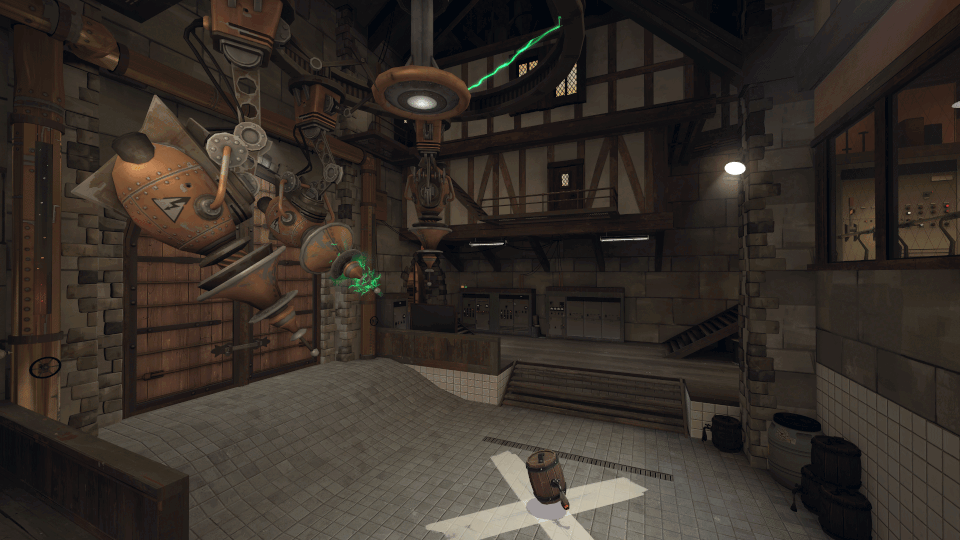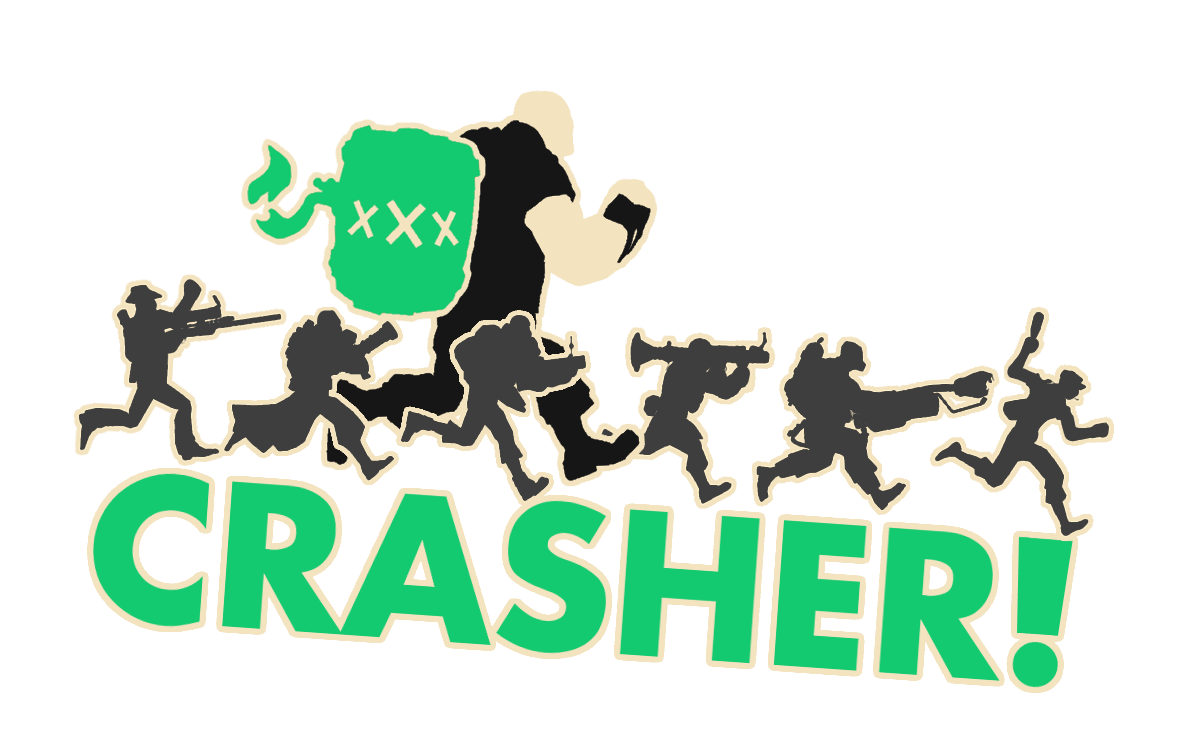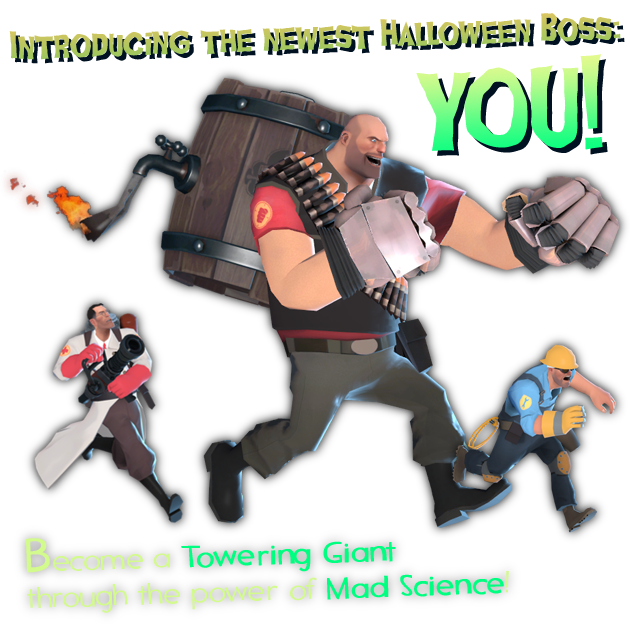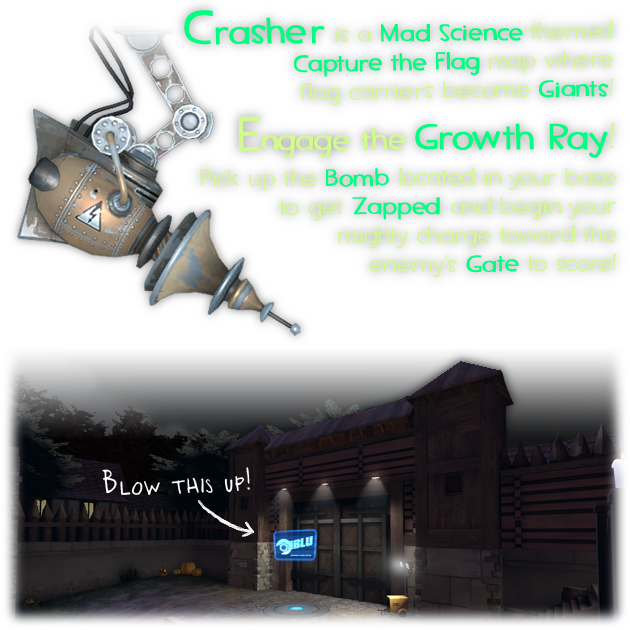 ​
Introducing the newest Halloween Boss,
YOU
!
Crasher
is a Mad Science-themed Invade Capture the Flag map where flag carriers are
Giants
!
Escort your Giant safely to the enemy gate, and take down the enemy giant before it can reach yours!
Map and game logic by Pont and Yrrzy
Various assets by Diva Dan
Some additional assets by Freyja and iiboharz
COMING SOON: Custom voiceover work by Benjamoose