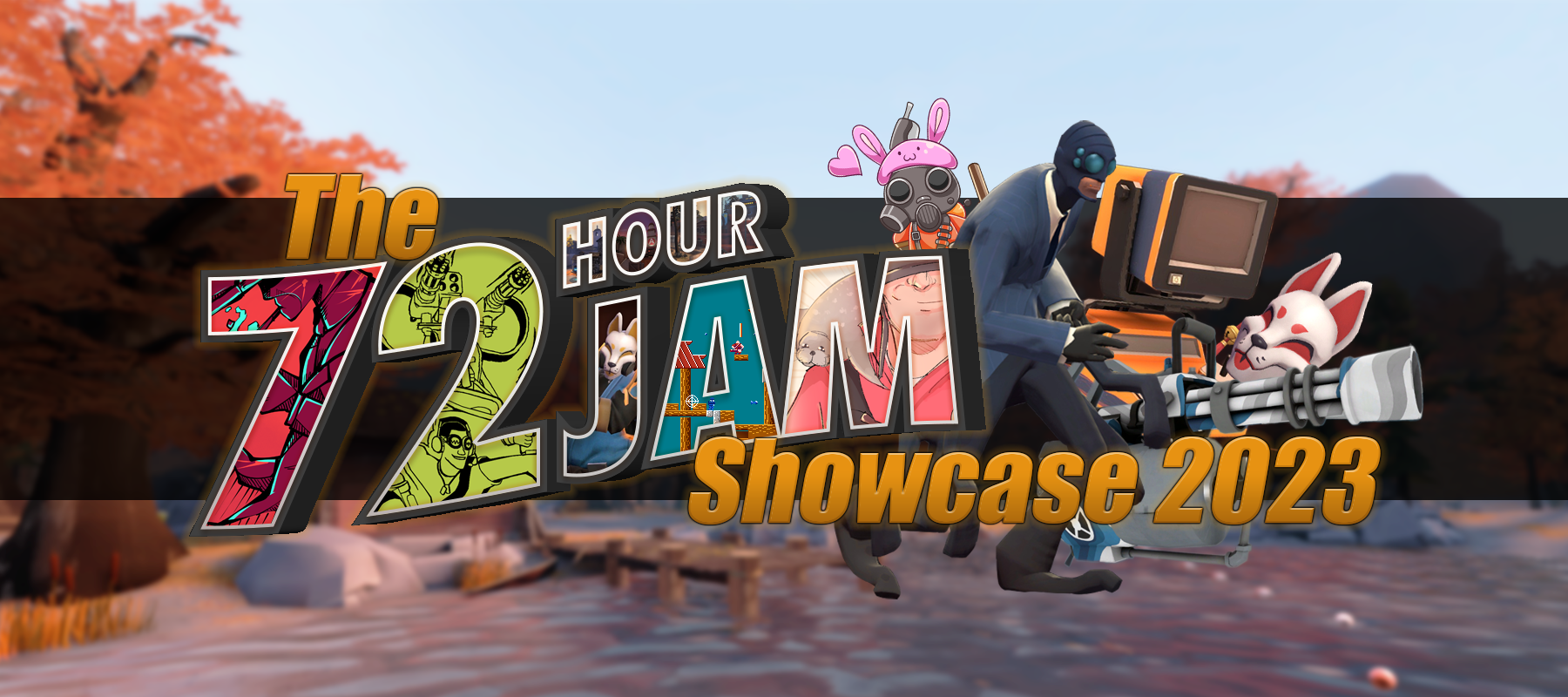 This year's showcase banner is by @14bit and features content from @Lilpoplil, @Mikroscopic, @scrly, @Pigzit, @Will Alfred, @AllInTw0, @Extra Ram and Yikes, @Mazionach, @Derpagail, @GetGrenade, @Custard1, @ShellShotty, @hau hau, and @Erk
The leaves are falling, and it's time for the 2023 Jam Showcase! This year we'll be showing off 90 of the most interesting, most mind-blowing creations made for this year's Jam. Strap in, we've got a lot of neat stuff to show you!
The Numbers​
This year we received 556 entries, with 516 of those being eligible for medals, placing it comfortably in the exact middle of our past Jams in terms of participation. In terms of donations, this year placed second with a grand total of $11,020.46 raised for
Gamers Outreach Foundation
! This was enough for us to be able to fund three entire
GO Karts
(portable gaming kiosks which are used to provide entertainment to children in hospitals with limited access to activities outside of their rooms)! Incredible work, TF2 community!
Here's a breakdown of the 516 valid entries we got:
| Entry Type | Number of Valid Entries |
| --- | --- |
| Map | 157 |
| Textures | 7 |
| Models | 5 |
| Prefabs | 2 |
| Particles | 2 |
| Content Packs | 1 |
| Other Resources | 1 |
| VScripts | 4 |
| Weapons/Items | 7 |
| Cosmetics | 15 |
| Warpaints | 16 |
| Unusuals | 6 |
| Games and Programs | 4 |
| Art: SFM | 71 |
| Art: Images | 159 |
| Art: 3D Models | 11 |
| Art: Videos | 17 |
| Art: Music | 7 |
| Art: Crafts | 8 |
| Other 72hr Jam Entries | 16 |

Acknowledgements​
I'd like to give a huge thank you to
@Suna
and
@nesman
for once again organizing the Jam this year, as well as running the official TF2Maps.net Twitch Stream of the event. If you'd like to watch the Jam coverage, the full VODs of the show are up on the
TF2maps.net YouTube channel
!
To our dozens of guests on stream this year, thank you! We'd have a far less interesting show without you, and I hope you all had fun!
Special thanks to our sorting crew this year for getting all the medals and donations in order:
@adam2
(who alone sorted 360 entries!),
@14bit
,
@Erk
, and
@Suna
.
And as always, I'd like to thank you, the person reading this! The Jam wouldn't exist without our amazing community. Every year I'm amazed by everyone's talent, and looking through it all has been a blast. Now, on to the showcase!
Artwork​
Up first is the artwork section, and we'll kick it off with some artwork of a map! Above you can see
@oohboy
's incredible
pl_swiftwater Voxel Art
; be sure to zoom in, it's got tons of of detail!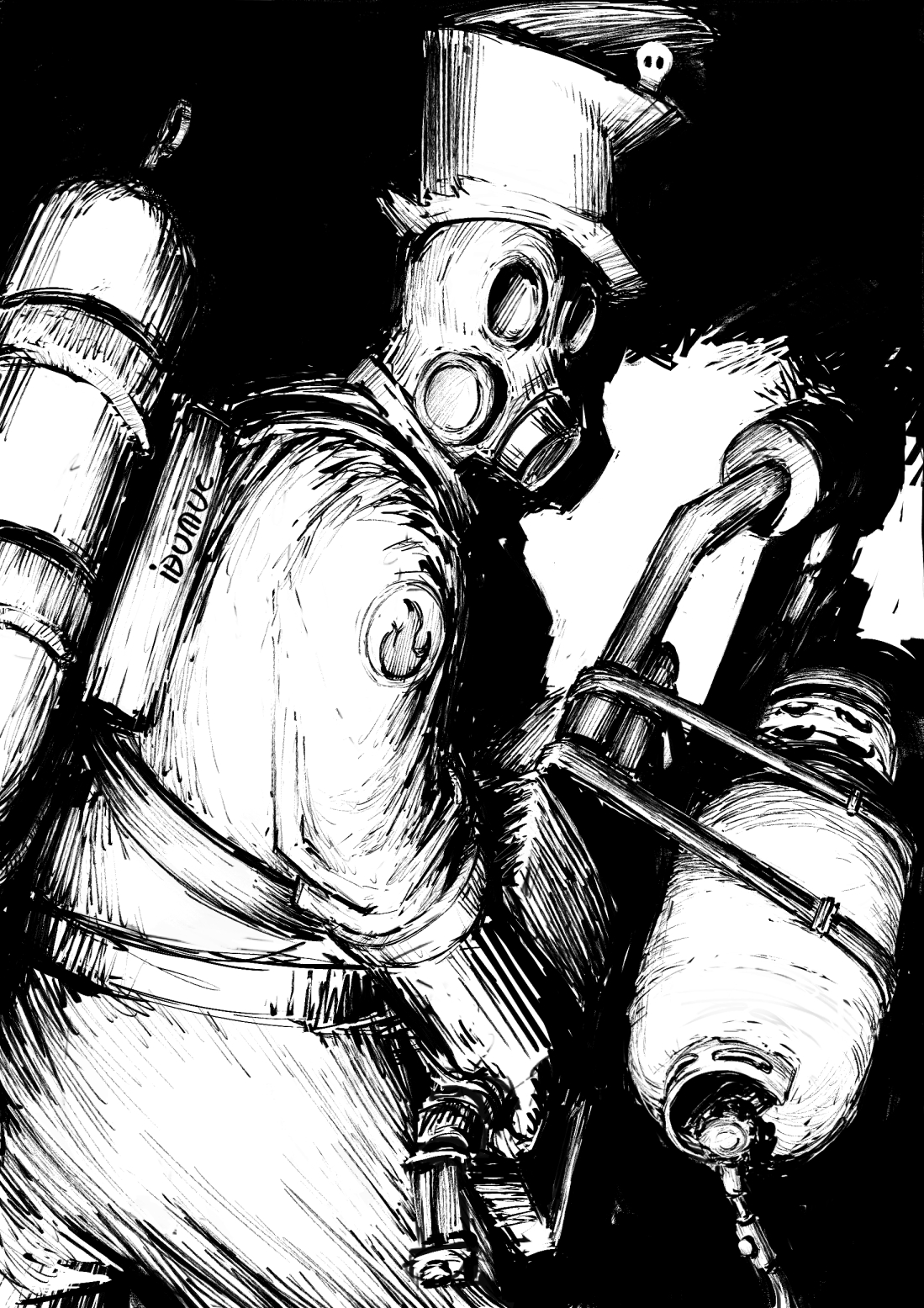 We also got another bit of payload-related artwork in the form of
@Rahk
's
Push The Cart!
, a revamped version of Valve's official payload artwork with the missing classes added in.
For another ensemble piece, check out
ESCAPE!
by
@Fishua
and Chojin, featuring Pyro and Medic escaping Demoman and Heavy on a motorcycle.
As with every year, we get a ton of art focusing on individual classes, so let's go through those now starting with Pyro! On the left you can see
La Creatura
by
@ibumuc
, but if you'd rather see a cute depiction of our favorite masked pyromaniac check out
@hau hau
's adorable
Pyro drawing
. And don't miss
@medved641
's firey
Pyro art
either!
Turning to some other classes, check out
Demoman my Belemoman
(and a bonus second drawing) by
@Goat Slice
, or
JAM HEIST
featuring Scout stealing some jam by
@x d d d d d d d
!
Speaking of Scout, don't miss the beautiful
fake manga cover
featuring both Scout and Miss Pauling by
@amongnuts
!
We had a few people draw their loadouts too, so don't miss
@Taumuraz ζ͜͡ ★
's wonderful watercolor-like
TF2 My Sniper loadout
, or
@Flutterdrive
's slick
My soldier loadout
.
And speaking of soldier, be sure to give
@GreyL1me
's
TF2 Movie Poster
, which casts Soldier as Schwarzenegger in a remake of the poster for Terminator, shown below!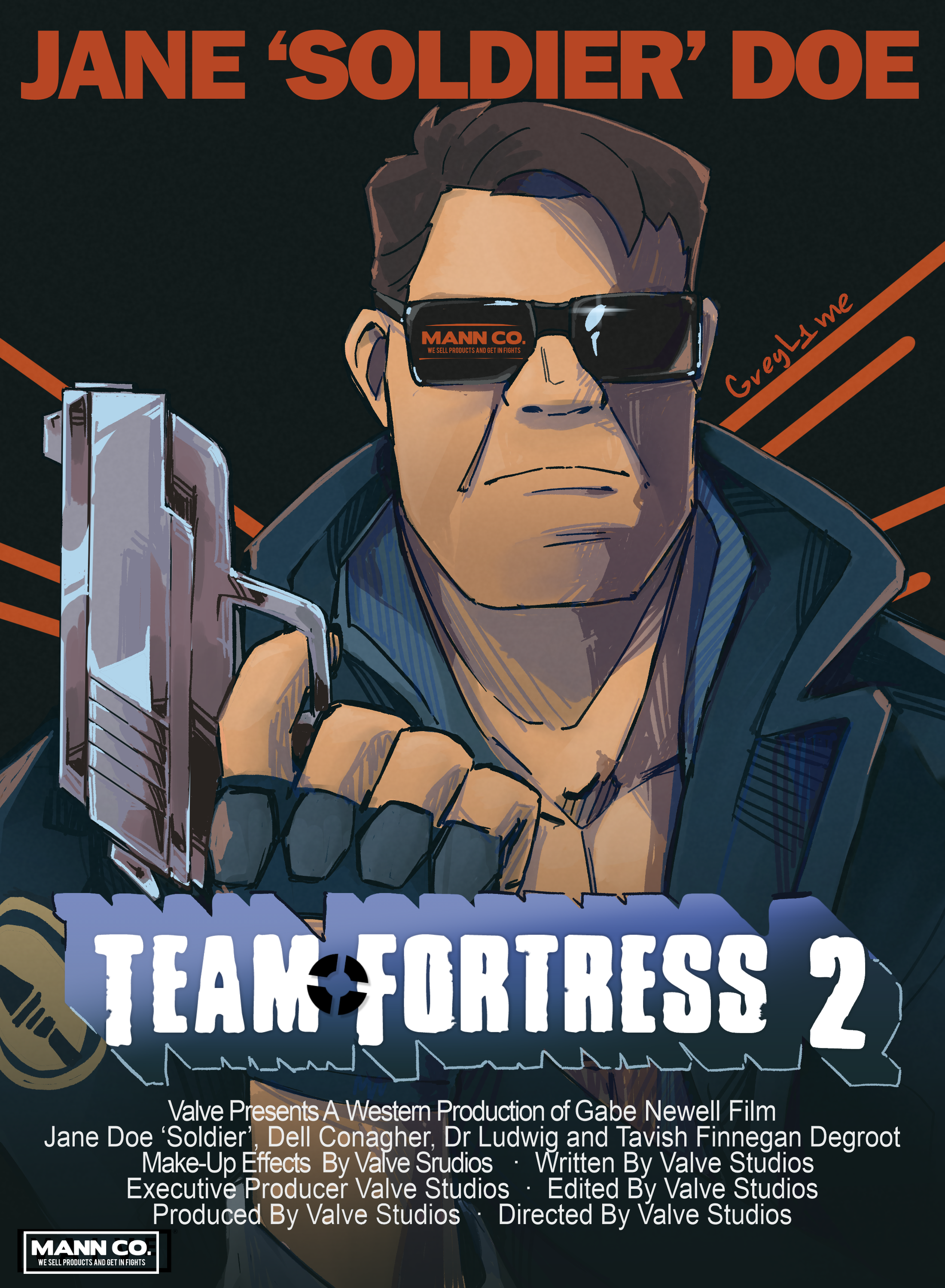 ​
Speaking of movies, check out Sundown by
@vioxynteris
, an incredible take on the End of the Line SFM: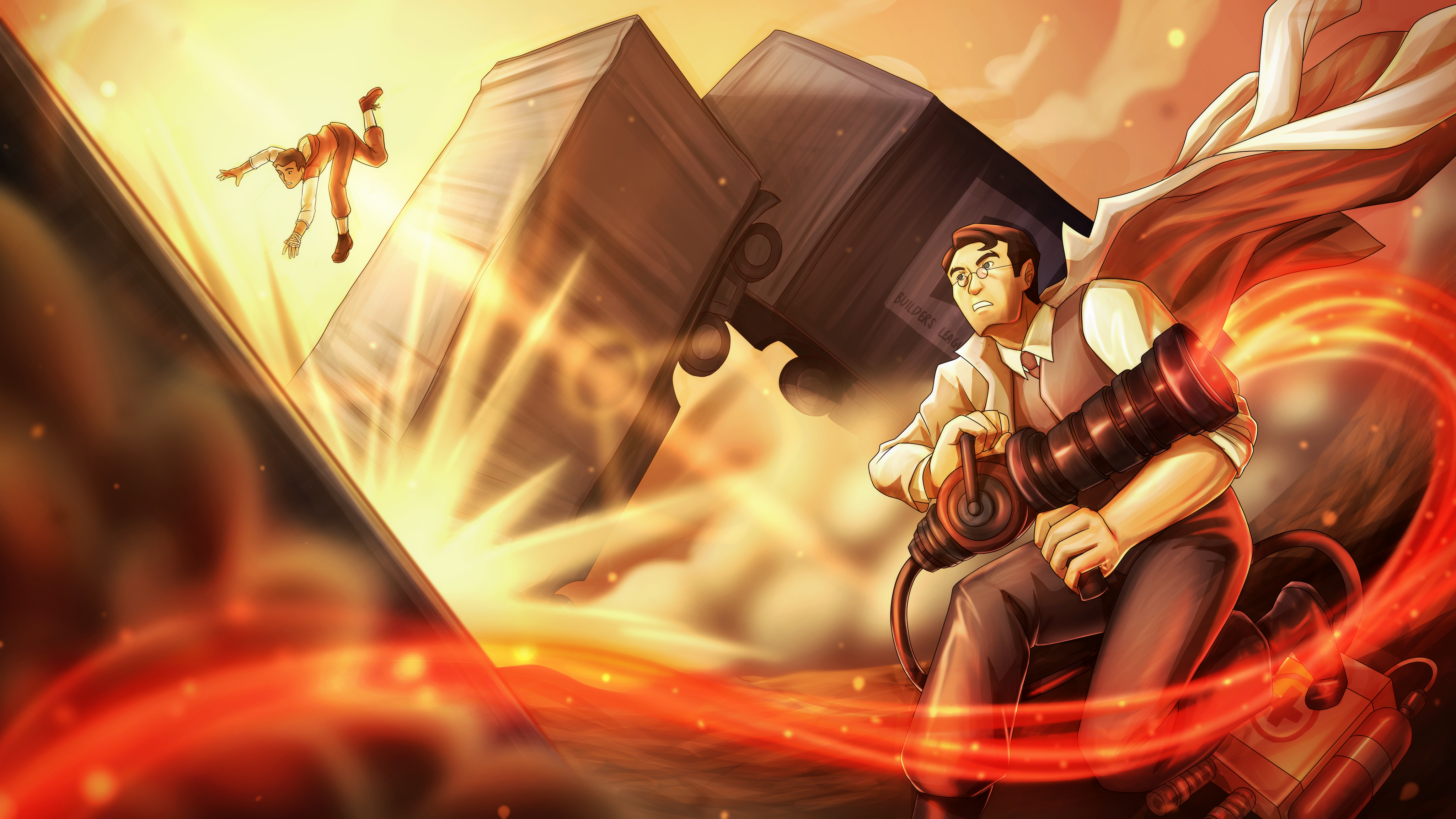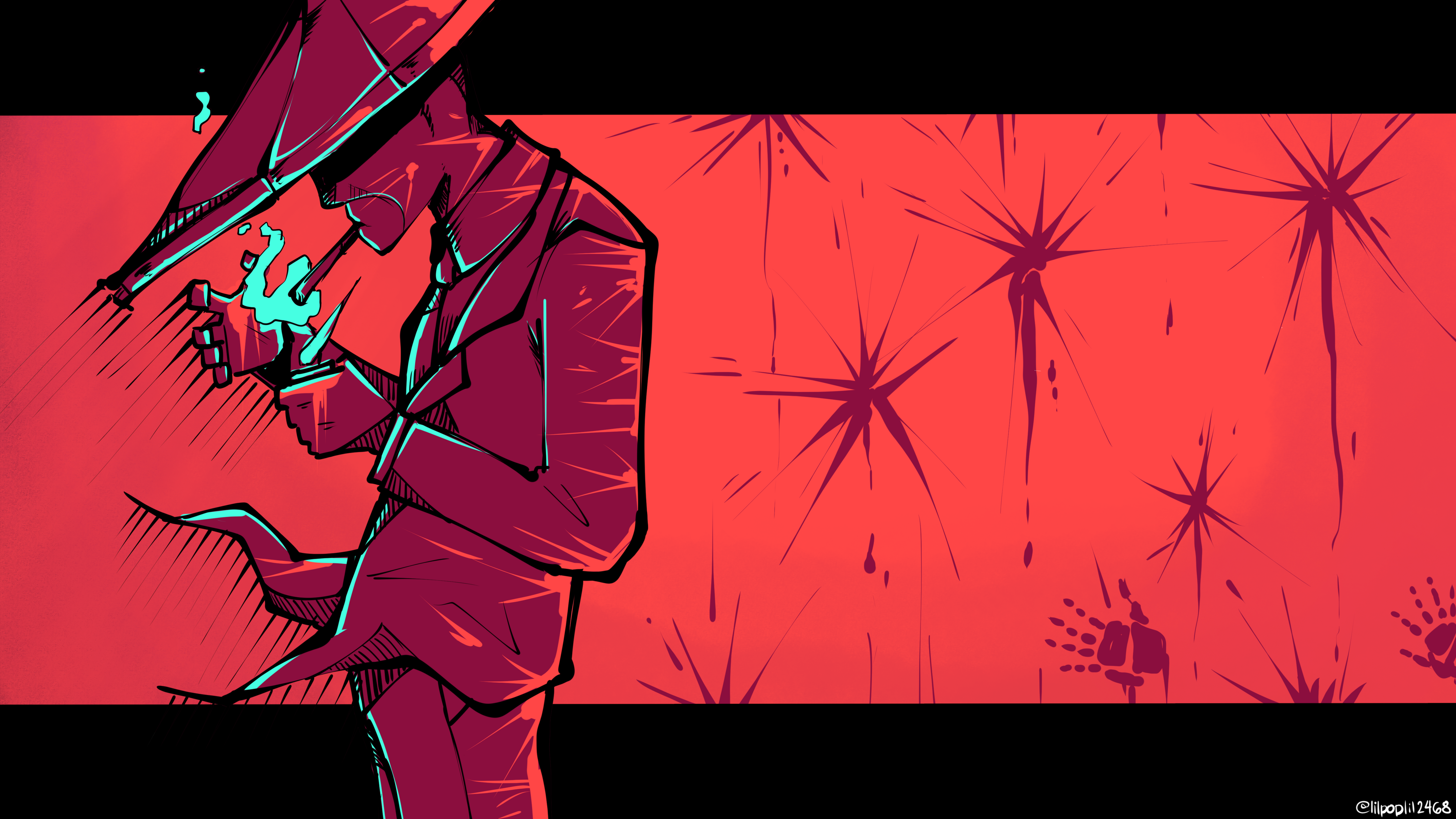 We got a bunch of solo art of Spy this year as well! On the left you'll find
@Lilpoplil
's breathtaking
Spy
, and do not miss
@Fishua
's absolutely wild
Let's Make Some Noise
, which features a spy made out of tape from the Red Tape Recorder item!
For a bit of pixel art featuring both Spy and eternal rival Engineer, take a look at
Spy Sappin' Mah Sentry
by
@Pixelman
.
And speaking of Engineer, don't forget about
@Wuxhiff
's
Engi Autumn Poster
, which will help encourage you to make a map, and another, and another, and another, and another, and another, and another, and another, and another, and another, and another...
And speaking of making maps, we got some TF2maps fanart from one of our Server Mods! Check out
@Spleep
's super neat
TF2Maps T-Shirt Mockups
, which we probably can't legally sell since Valve owns the Jimijam logo!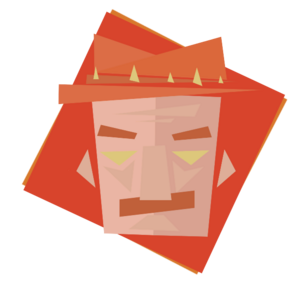 We got some great artwork celebrating the Summer Update during the Jam, so let's take a look at some of those entries! Up first, check out this
Spycrab enjoying the beach
by
@Carver
, or soldier hanging out with a seal and a bread monster in
@Derpagail
's
Did you say Bucket?
And speaking of seals, check out
See you soon friend...
by
@kalco_
, a touching tribute to Selbyen being moved to the Miscellaneous casual category.
Also, to celebrate TF2's first new playable character ever, check out
Clipart Hale
from
@Pizza Pasta
, shown right!
We also got a few fun crossovers this year! Don't miss
Tracer's Scout Cosplay
by @[MOSNATIC], the fantastic
Jet Set Fortress [TF2 x Jet Set Radio]
album cover by
@Mikroscopic
(the accompanying music will make a reappearance later in the music section!), or the incredibly goofy
Tf2 x fortnite fan art
by
@Nice Guy
, shown below: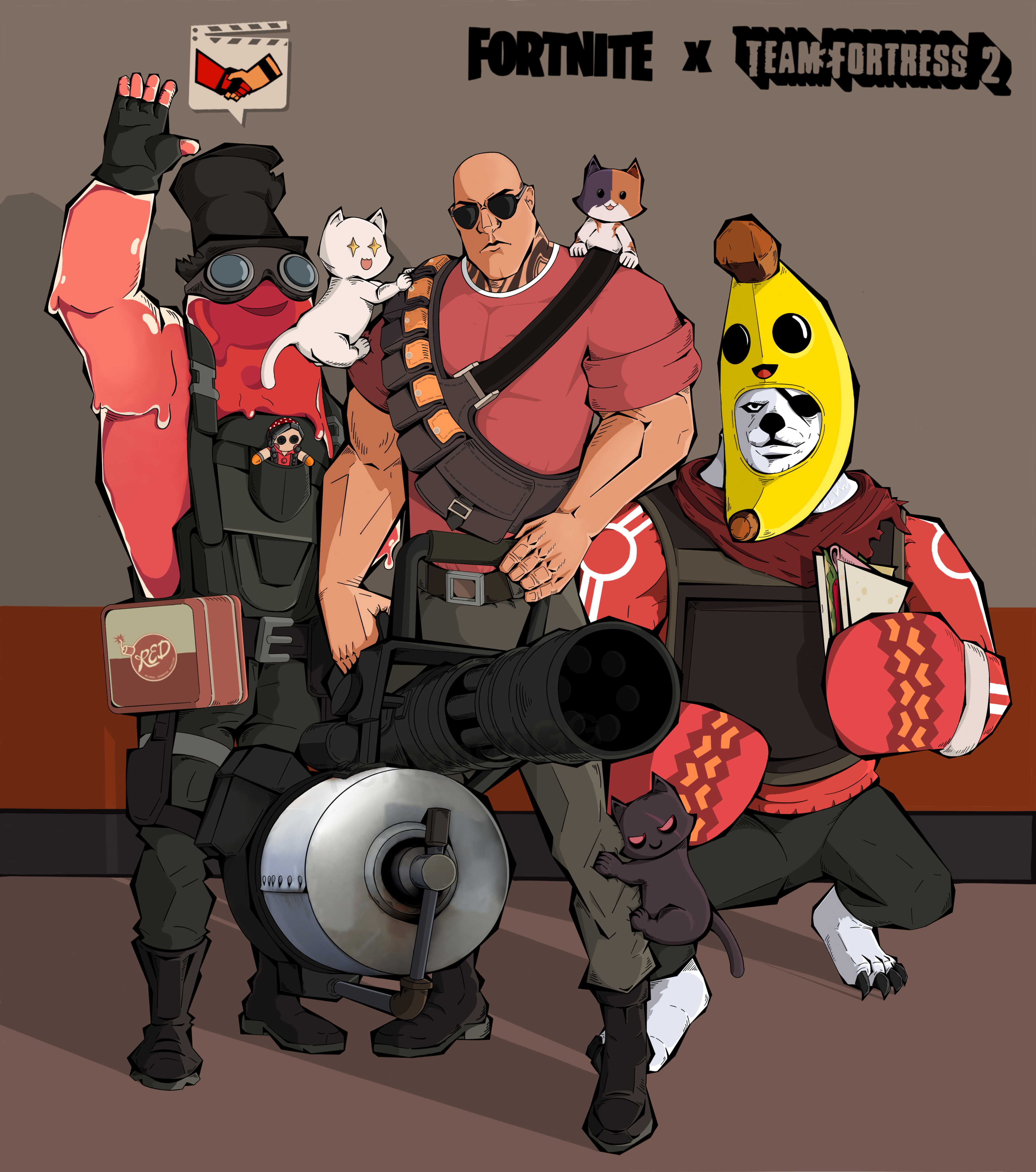 Music​
Before we get too far into the showcase, how about some tunes to listen to while you check out the entries? Up first, check out
@Nuage
's
Rocket Jump Waltz Remix
, which our Staff member Erk described as "lo-fi hip hop soldier to relax and frag to" in our sorting notes! Want something a bit more upbeat? Check out
@Mikroscopic
's
Mmmphing the Bassline [TF2 x Jet Set Radio]
(remember that album cover earlier?), an arrangement of "Humming the Bassline" from the soundtrack of Jet Set Radio (2000) created using sounds from TF2!
Speaking of using sounds from TF2 to make music, don't miss
Pootis
by
@d-_-b
either:
And finally for our music section, check out
@Cincomma
's completely original track
Knee Deep in Jam
!
Exciting news, for the first time that we can remember, a cosmetic created for the Jam and selected for the showcase has been added to the game between the Jam finishing and the showcase releasing! Congratulations to
@GetGrenade
and TheLazerSofa for their spy cosmetic set,
Spyder
, being added to Team Fortress 2 in the Scream Fortress 2023 update!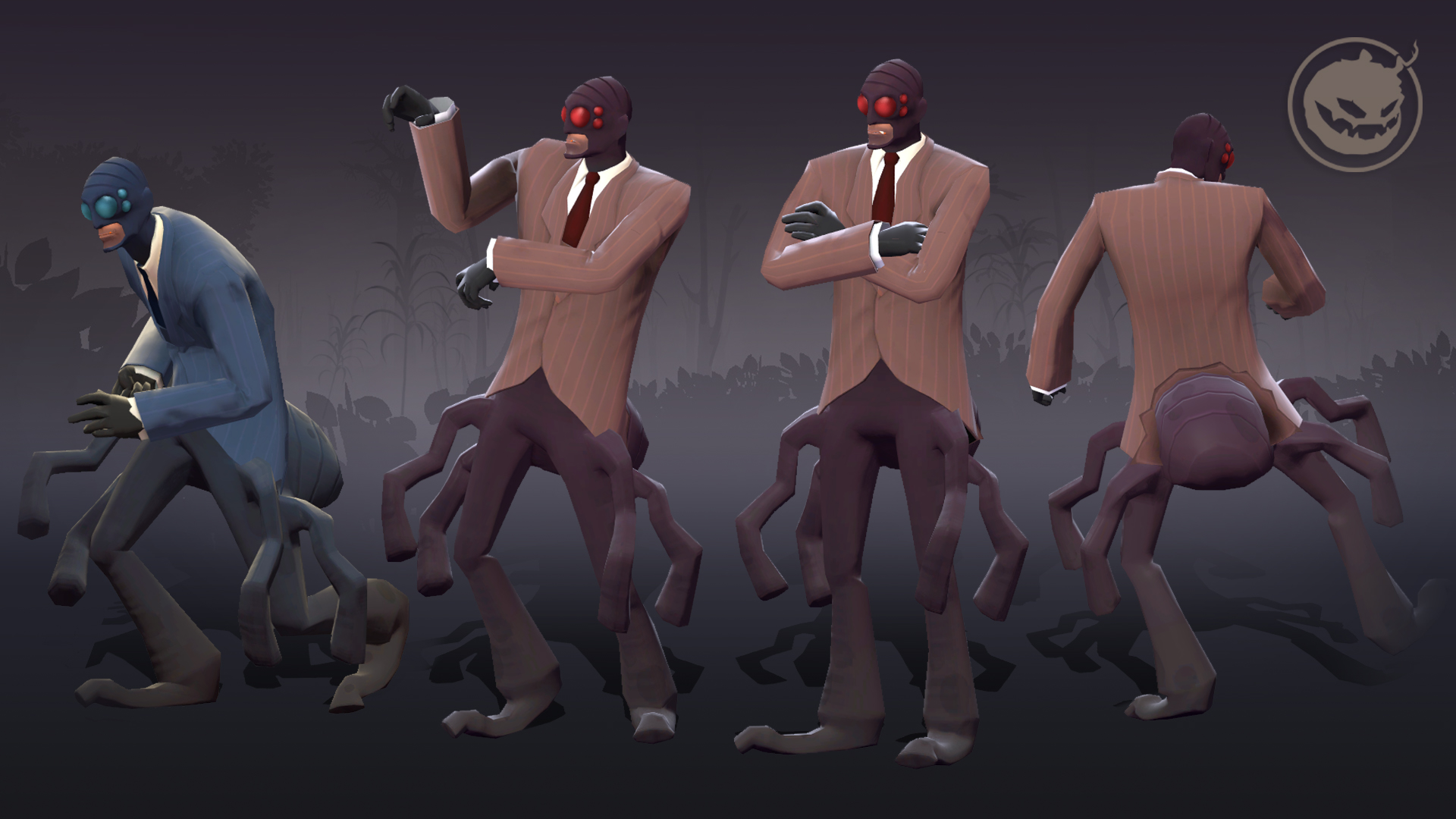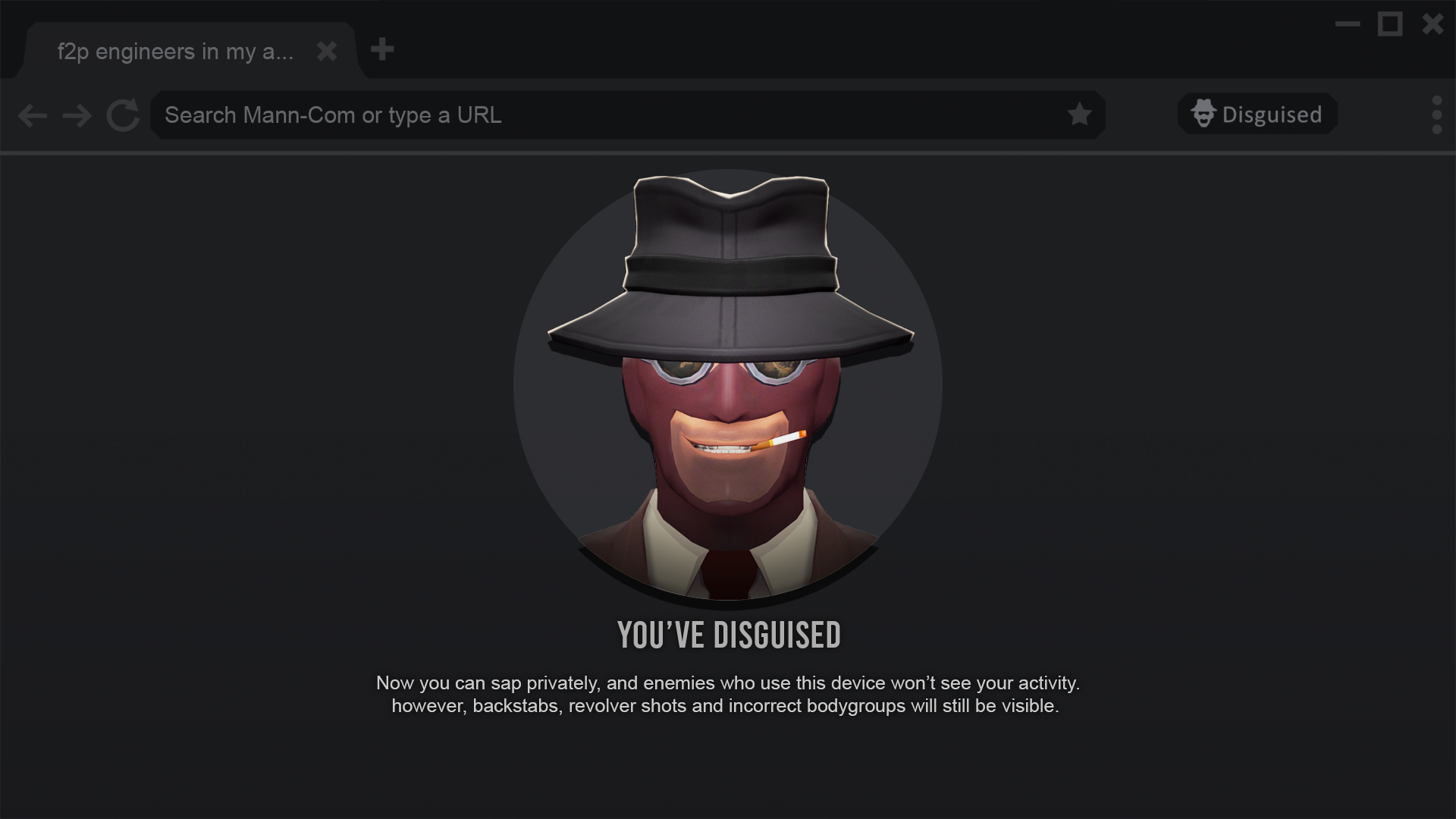 And speaking of Spy cosmetics, we have a few more for you! Don't miss
The Missed Connection - a misc item for Spy
by
@Chickenman456
, Ducksink, and Dethsil, which features a cool animated television screen just like Messengers from the TF2 comic "Meet the Director", or the delightful
Undercover Browser
by
@wurlmon
, shown right.
Want some promotional materials and concept art for cosmetics? We got some of those as entries as well! Check out
@MC_Labs15
's
Cadaverous Cap (Poster)
for a shocking look at a Medic cosmetic, or
@Rusron
's
Katana Demo - Demo set concept art
(shown below) for a look at an absolutely fantastic idea for a Demo cosmetic set. I particularly like alternate styles for the mask (which you can check out by looking at the entry yourself)!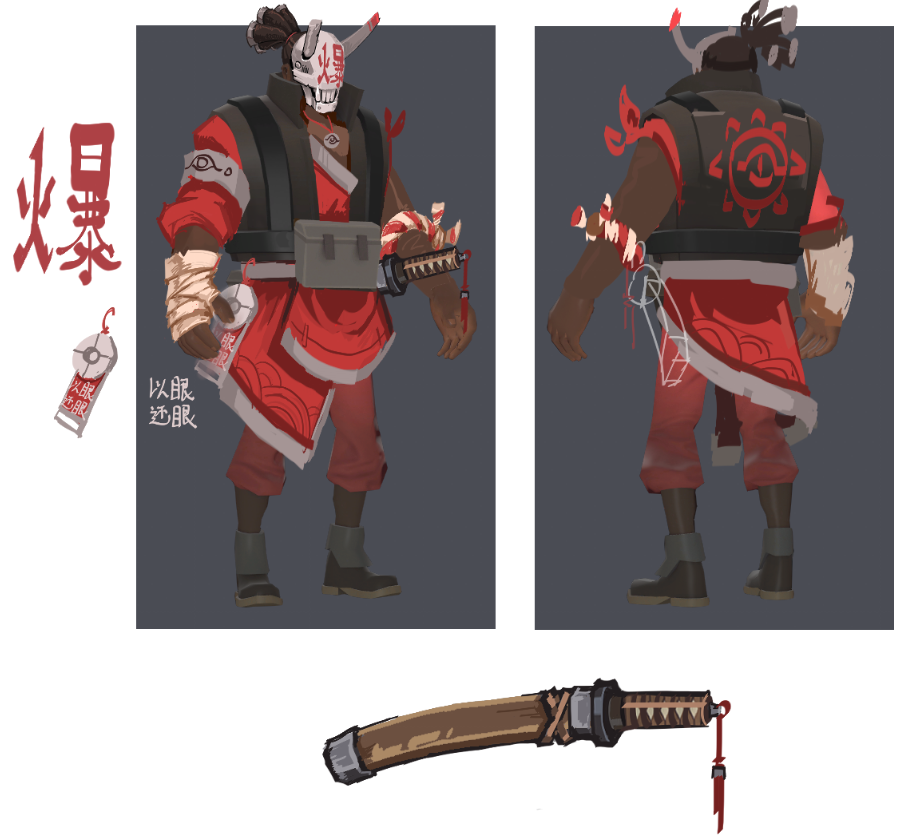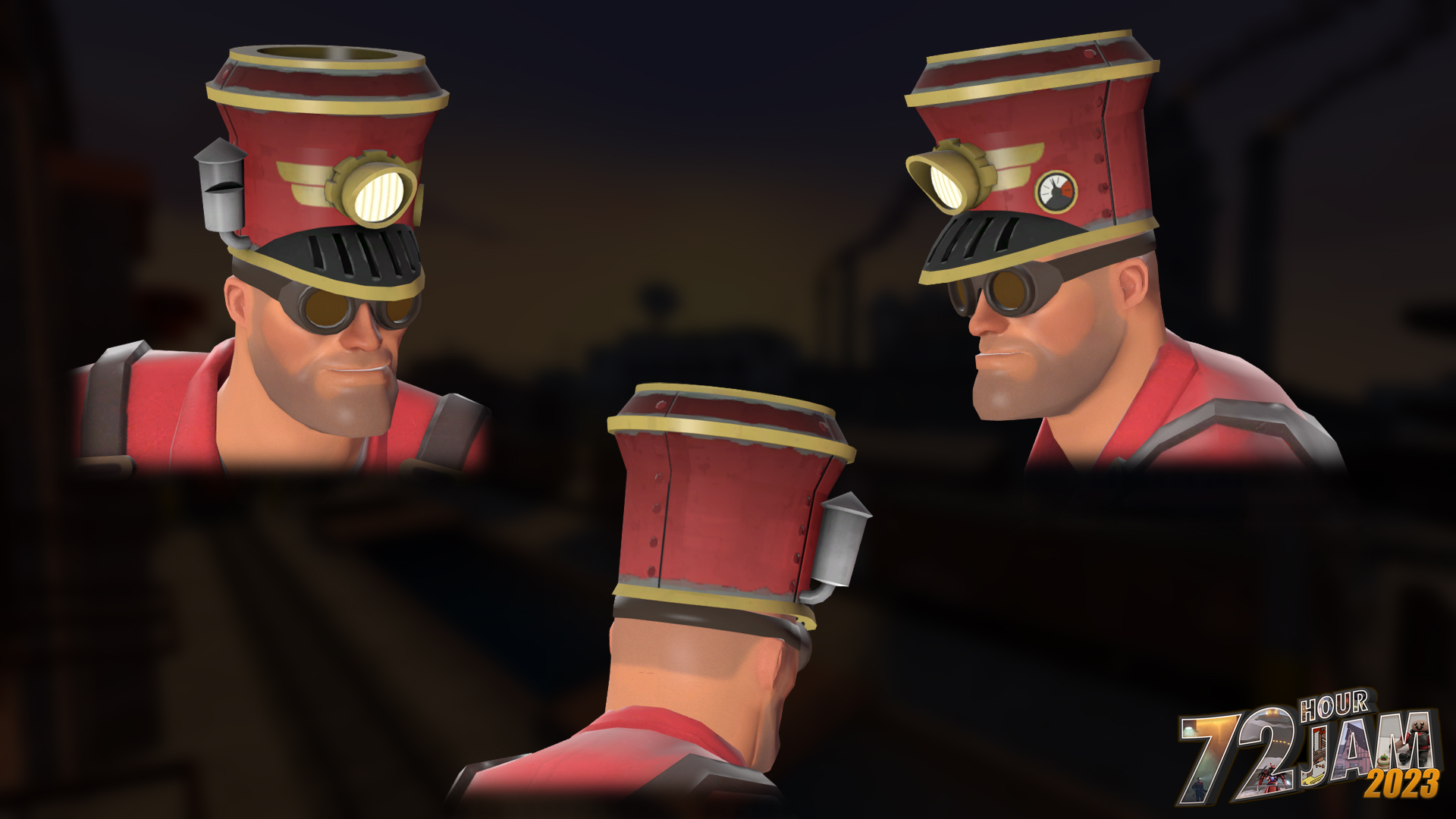 Are you a fan of trains? Do you wish you could wear one on your head? Are you Dell Conagher, the Engineer from Team Fortress 2? If so, check out
@MrOakridge
's
Steam-Powered Shako
for Engineer on the left!
Are you instead a businessperson? The CEO of a large corporation? Do you need a new suit that also happens to be completely fireproof? Are you also the Pyro from Team Fortress 2? In that case,
Corporate Mumbo Jumbo
by
@HowDot
, Shiver, Mr.Pink, and Feksil is the cosmetic for you!
Are you instead in the position of needing to slay a bunch of demons? Maybe from space? And you are Jane Doe, the Soldier from Team Fortress 2? If so, check out the DOOM-inspired
The Underworld Slayer
set from
@Awan™
, TheLazerSofa, and Phe!
And finally, looking for something all-class? We've got you (or at least your face) covered with
@Extra Ram
and Yikes's
Kritsune
mask (shown below), available in 2 styles!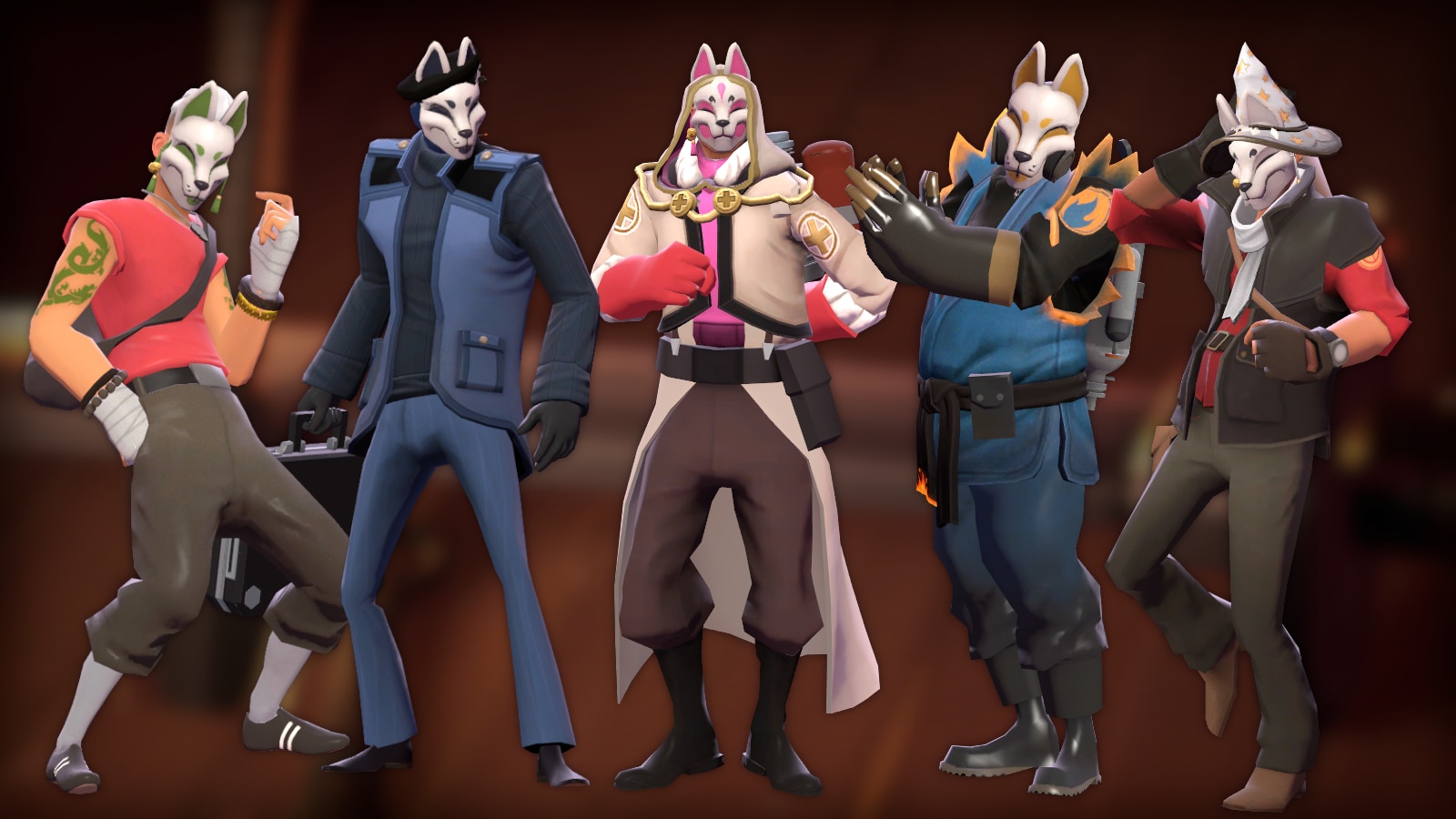 Related to cosmetics, let's take a look at some Warpaints! Kicking off the festivities we have
@hatsondogs
and Elithris's
Fiesta Finished
, a festive (and team-colored!) feast for the eyes, shown right. I'm a big fan of how it uses a beer label as a sticker, very creative!
Looking for something spooky? Check out
@PDA
's
Horror House
warpaint, based on Carnival of Carnage and featuring plentry of yellow and purple wood to remind you of everyone's favorite bumper-kart minigames.
Want something a bit more down-to-earth? Check out
Buck Shot
by
@Sealvesteraya Peoneer
, which turns any weapon into a giant shotgun shell!
And finally for Warpaints, don't miss
@ShellShotty
's spectacular
Funkatronic - War Paint
, shown below. It's overflowing with psychedelic style, and one of my personal favorites I've seen come out of a Jam!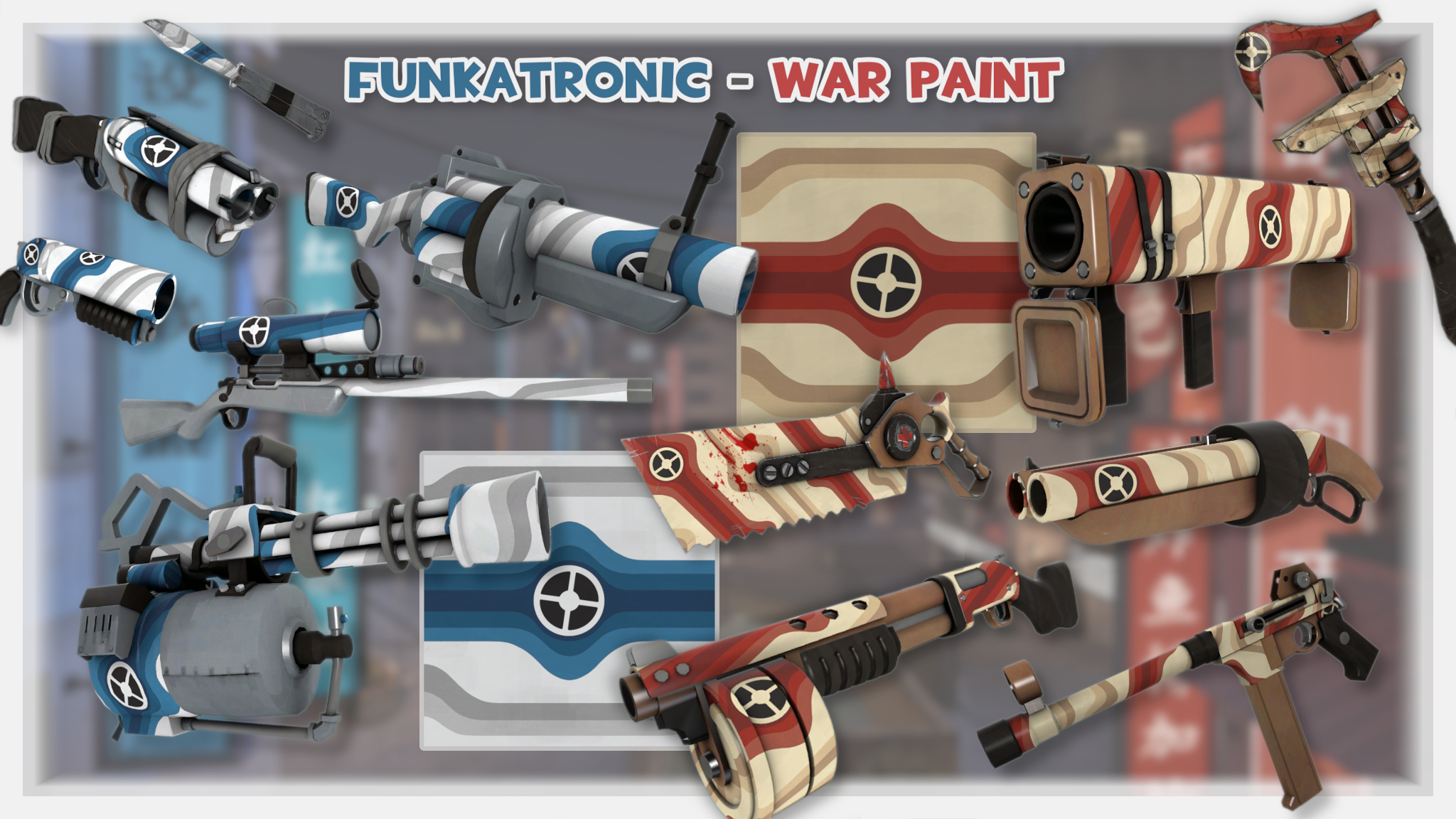 Want to see something a bit more Unusual? Check out
@Ronald_D_D
's incredible
Tiny Desk Engineer Unusual Taunt Mod
, featuring dozens of Tiny Desk Engineers to help you with your taunts!
Looking for another unusual featuring tiny classes, but want it for your hats? Don't miss
@Kerpongle
's
Screaming Eagles | Unusual Effect
, which will surround you head with screaming, market-garden-ing soldiers! And if you want something truely funky to follow your head around, be sure to take a look at
@Pdan4
's wild
Glitchfire Unusual FX
, which I can't even begin to describe:
And finally we have
★ Unusual Effect: Coaltown Meltdown
by
@Cipherlock
, a spectacular and firey unusual taunt! Smoking hot work!
We got some really neat TF2 assets this time that don't quite fit in with everything else, so let's take a quick break and cover those now. Looking for particles for maps instead of for taunts and hats?
@Exactol
is back with their super impressive
Fog
, which includes the ability to add "lighting" with some fancy control point trickery! I've never seen anything like it, very cool.
Have you ever looked closely at Spy's paper disguise masks in-game? Some of them are a bit crusty, and are even still using beta versions of the classes' faces! If this bugs you, check out
@EveriK
's
Improved Disguise Masks
mod, which replaces all the disguise masks with newer, shinier versions!
And speaking of Spy, we got a full playermodel replacement mod this year! Check out
@DudeTheNinja
's
Saprina (Spy Playermodel Mod)
, which even has jigglebone for her hair (wires?) and facial flexes!
And finally, have you ever wanted to use Gmod's Physgun in TF2? Now you can with
@Shrimp
and Liteflame's
Physgun WIP
vscript (shown right)! Simply add the script to any map and bam, you can move and place props to your heart's content.
Speaking of a different kind of TF2 assets, we got a lot of models for use in maps this year! Up first, don't miss
@MR.FRIEND
's
The beta bomb cart
, a recreation of the original bomb cart model that went unused in the final version of Payload!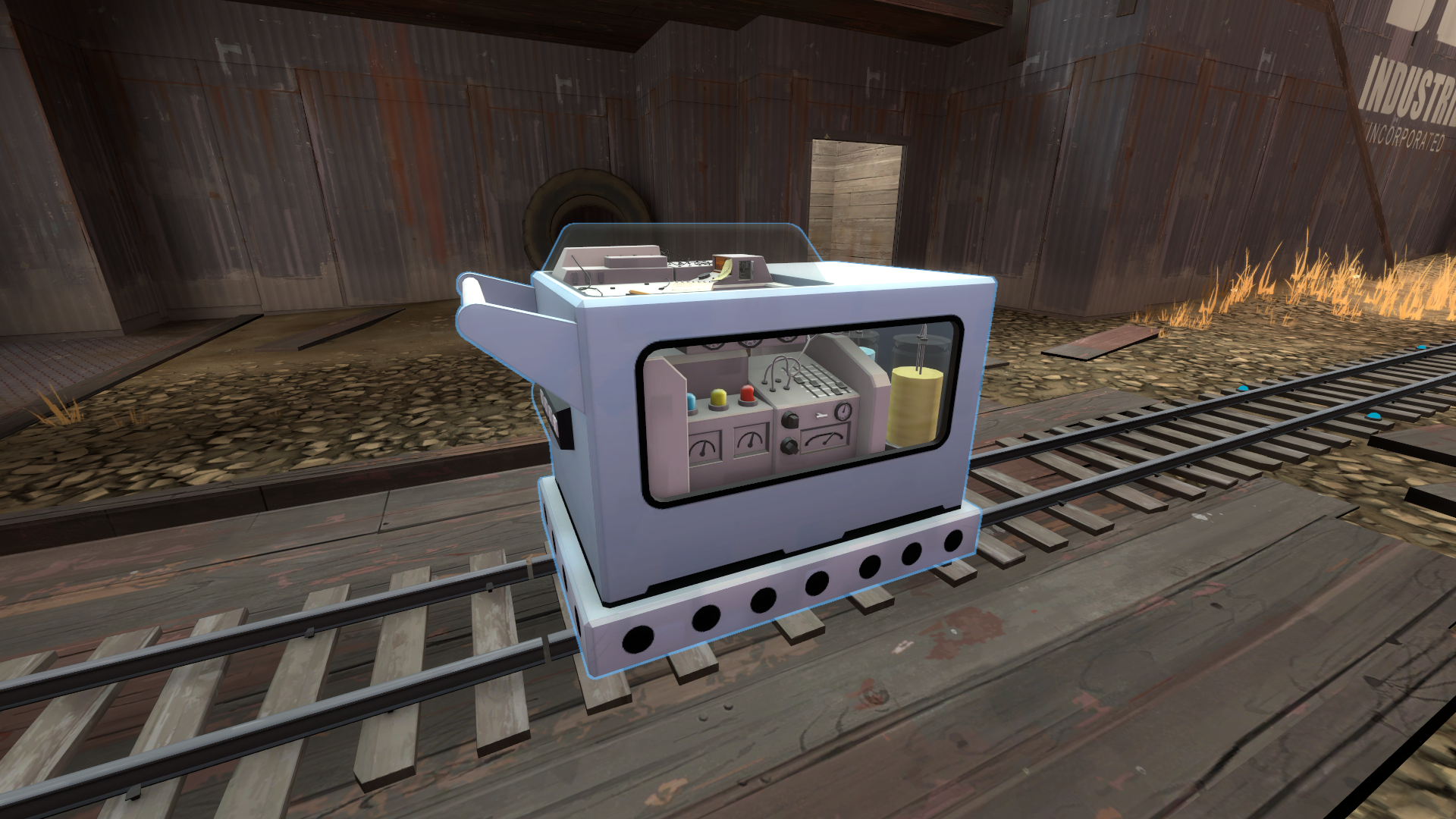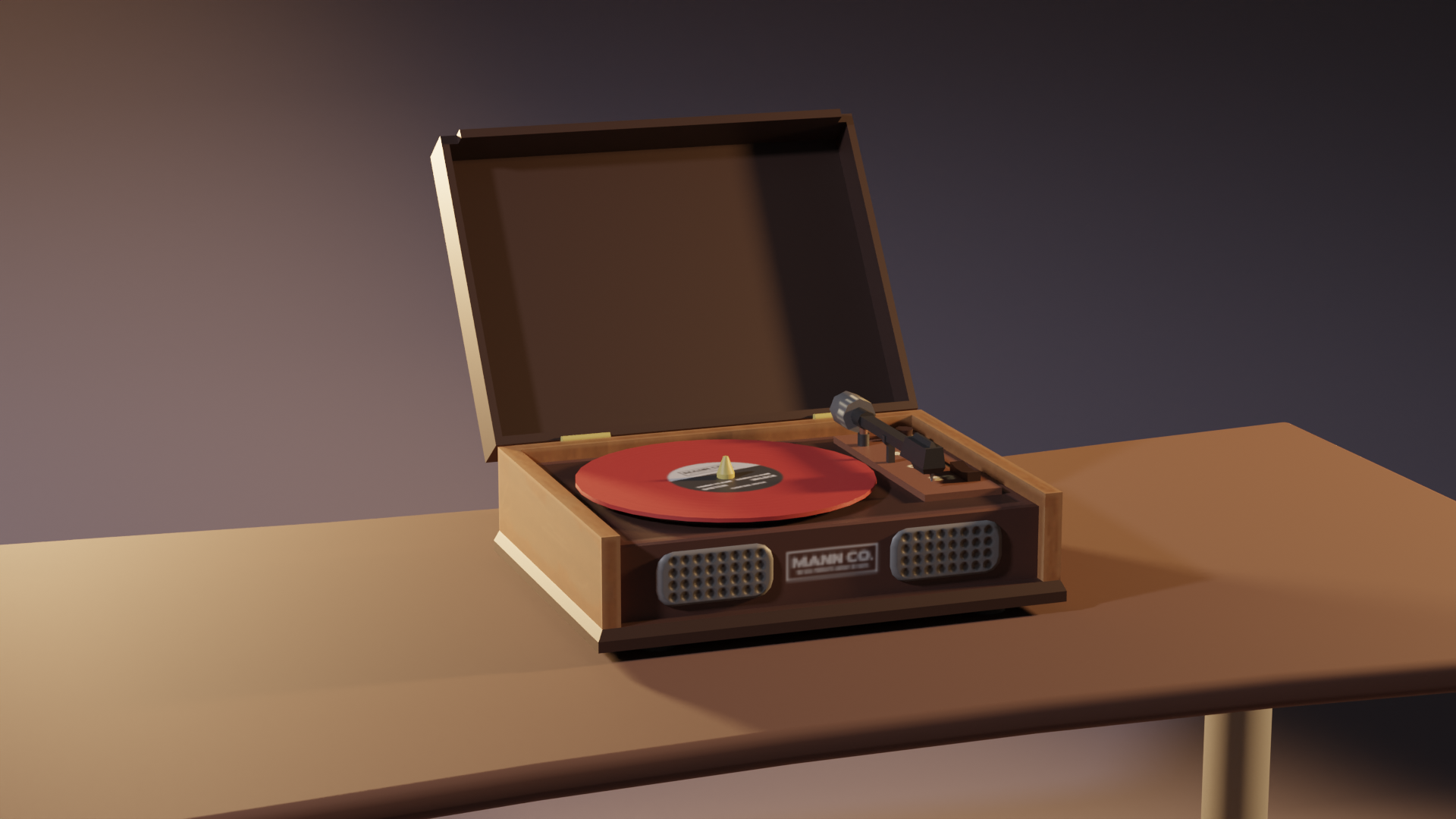 If you'd like your vehicles less explosive (and not on a track), check out the talented
@KrazyZark
's
Fishbowl Bus model (GM New look bus)
, perfect for any urban map!
Need a record player in your map? Well we have great news! On the left you'll find the
Turntable 3D model prop
by
@Veliass
, which is availible in two colors (red and blue), for all your turntable-in-a-map needs!
If you'd like something to drink while listening to some tunes, check out the seasonally-appropriate
Pumpkin Spice Latte
model from
@⸸⛧Luzifer⛧⸸
, which also comes in team-colored variants! While this one isn't actually a map prop, it felt right to fit it in here alongside the other models.
While sipping your latte and listening to some tunes, take some time to do some cable management with
@BigfootBeto
's nifty, modular
Beto's Industrial Prop Pack
containing all kinds of parts to build cable trays and supports for pipes and vents! Very useful, and I'm shocked nobody's done something like this before! Check out what you can do with it below: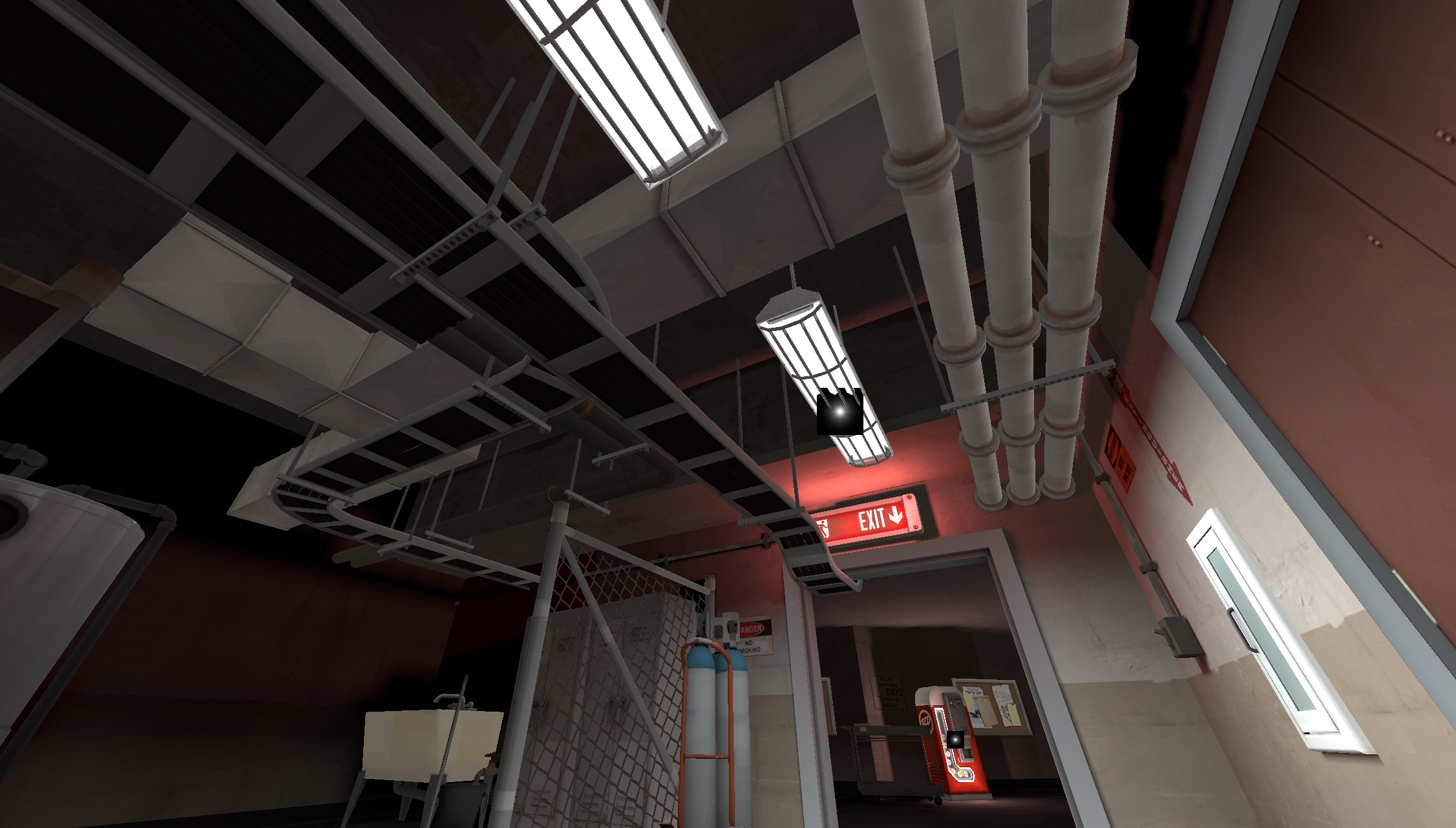 And now, on to the maps! To start, check out
@scrly
's stunning
Foroglio
(shown below), set in a remote town of the same name in Switzerland which features some impressive custom texture work!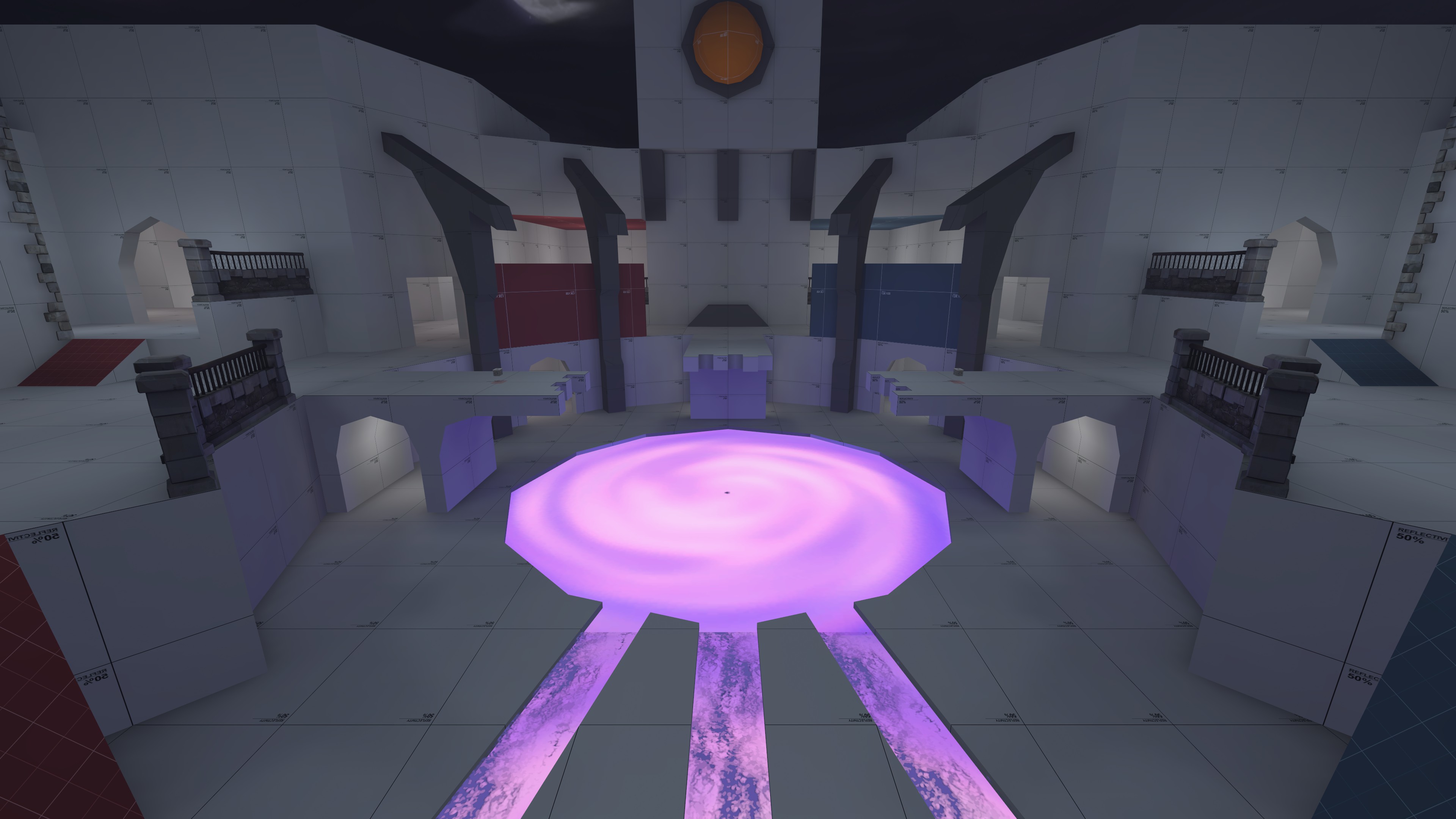 And on the topic of maps in remote locations, check out
td_14bit
by
@14bit
, which is in the most remote location of them all; the moon!
On the left you'll find the incredible Player Destruction map
Castle Noculus
by
@zythe_
, which features some really neat gimmicks: the drop site is on a platform that rises from a giant cauldron alongside Monoculus, and if you managed to kill them you'll be showed in points!
For another spooky (but quirky) PD map, check out
Raccoon sanctuary_72hr2023
by
@Seacat08
,
@HowDot
,
@Brie
, and Kazuki/ScienceDILF, which is set in Merasmus's castle-turned raccoon sanctuary! It's filled with custom assets like raccoons that run around and a custom announcer, all done in 72hrs. Incredible work!
Up next, let's take a look at some KotH maps. Check out
@Bisquit
's extremely entertaining Medieval mode
Koth_rivertown
, or the beautiful
standstill
by
@Calamari_Man
, shown below!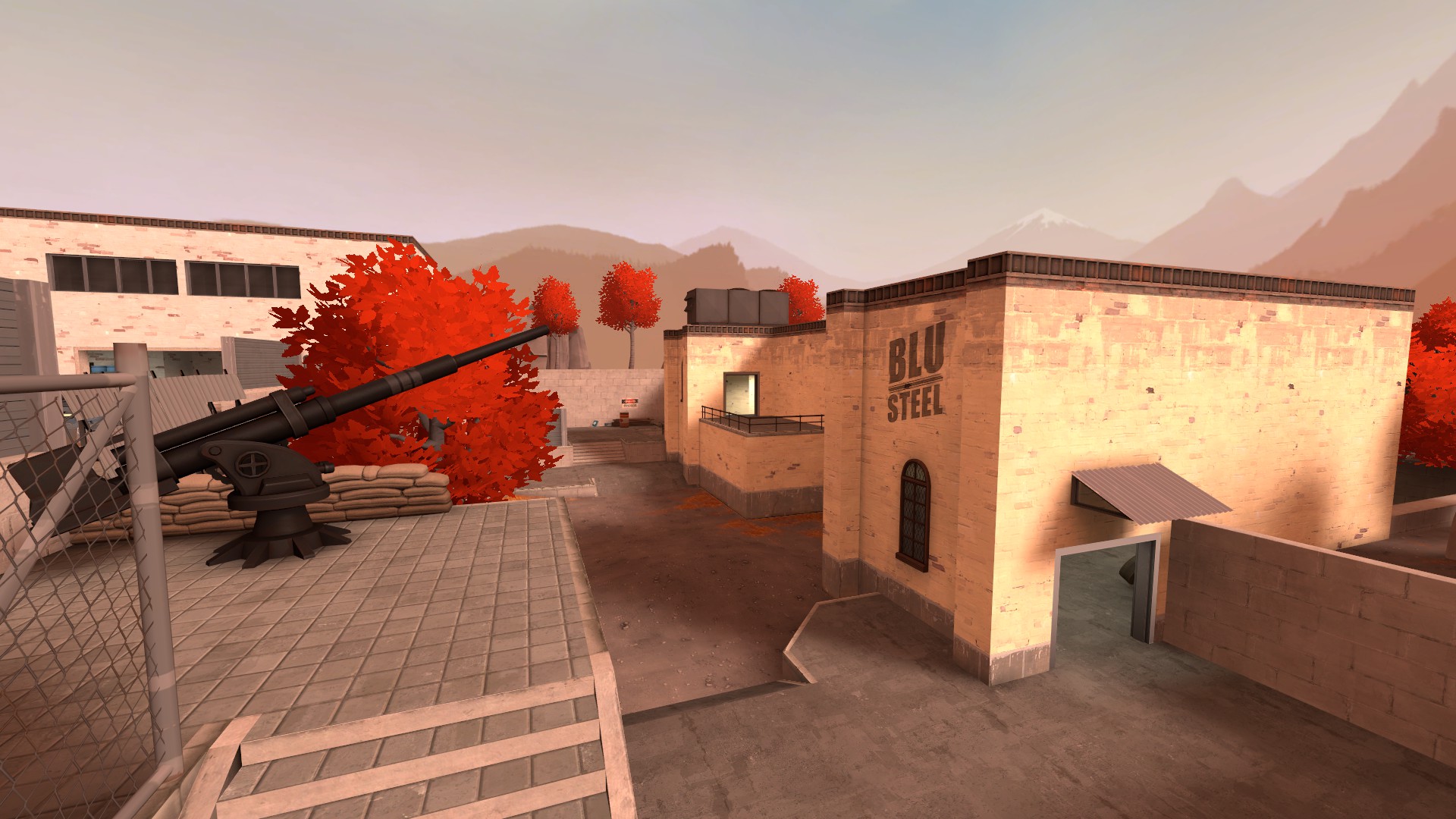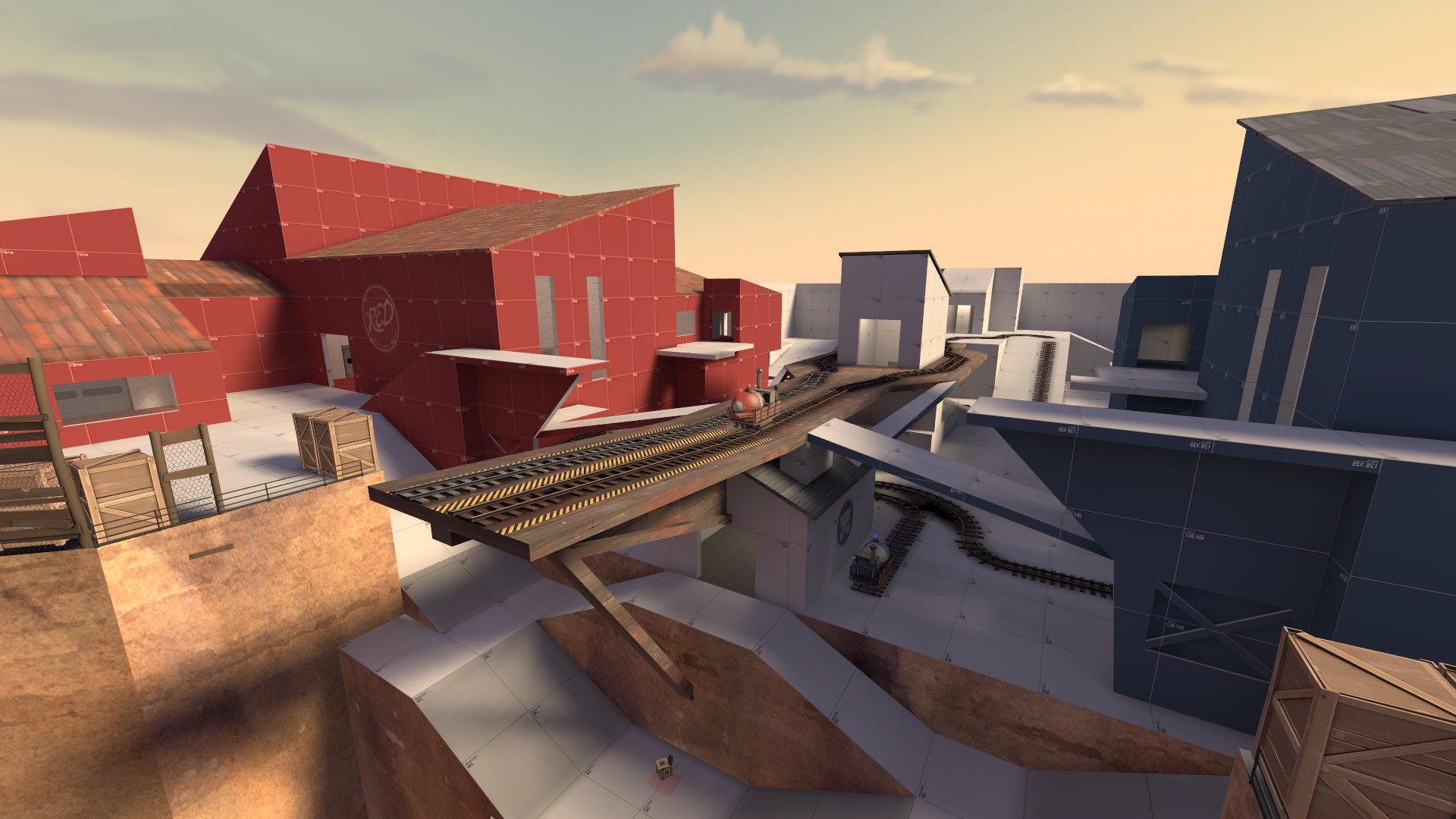 Looking for some Payload Race maps? We've got you covered! Interestingly, we got two PLR maps that feature experiments with having the tracks run parallel right before the finale. Check out
@waterlemon
's
Longbridge
(shown right) for a look at how that works when the parallel tracks are elevated, or
@SwaggyZeal
's
Sisyphus
for how it works when the parallel tracks occupy the low ground!
Want PLR but with a bit of a twist? Don't miss
@half
's map
Sobek
, an Egypt-themed Payload Circuit map with much of the track inside a pyramid! If you've never played PLC, both carts are on the same track, and you have to ram your cart into the back of the enemy's cart by catching up to it.
And speaking of Egypt-themed maps, we have even more to showcase! Check out the wonderful, Mannpower-complimenting map geometry in
@Food
's
ctf_foods23map72hr
, or take the the sights in
@Pigzit
's beautiful
Qanaa 72
(shown below), which is a 2cp Attack/Defense map set around a canal!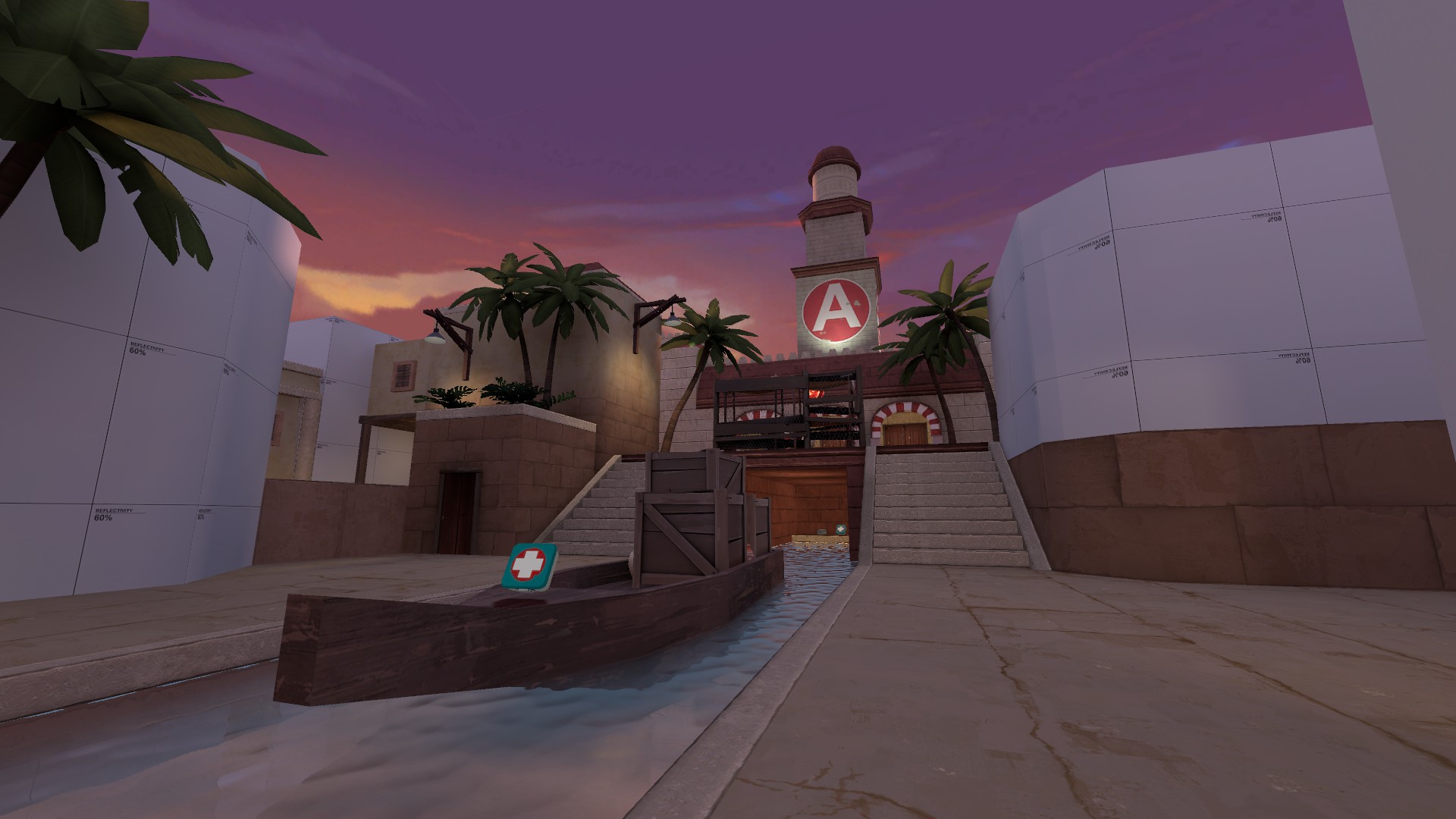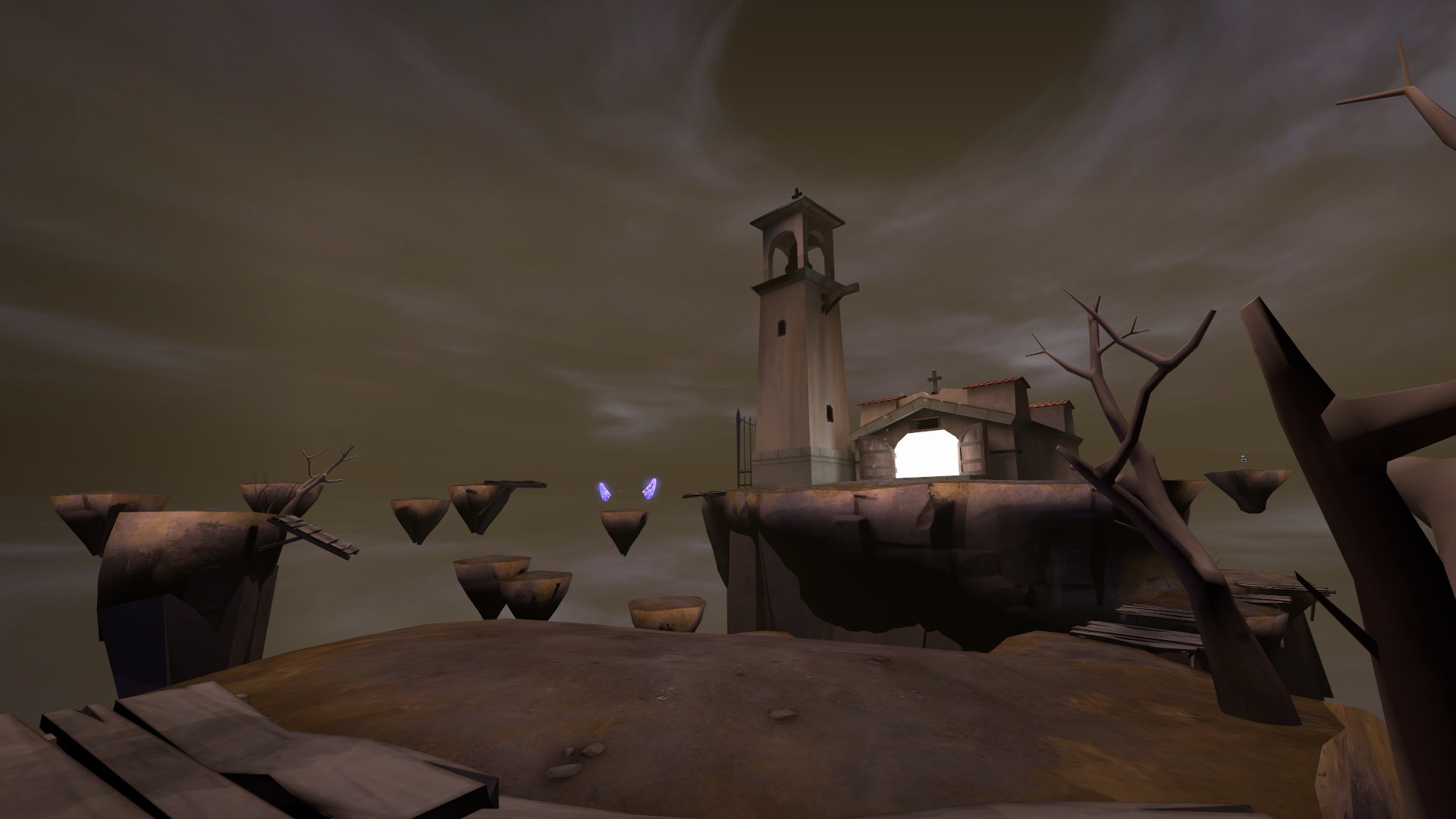 We had a bunch of experimental modes and layouts this time around, too!
Check out
@Grizzly Berry
's asymmetrical take on 3cp in
grizz_72
, or
@Dasprucegoose
's
Regresar
(shown left), an arena map where you get one shot to come back from the dead to keep fighting! We also got a new attempt at Cyclical Control Point with
@Skylark
's impressive
ccp_around
, which includes
this handy interactive diagram
to help you get acquainted with the mode. Interested in some Pipeball? Look no further than
Tunnels
by
@SnickerPuffs
!
And don't miss
@Kiglirs
's impressive
Iron Creek
, a Tug-of-War Payload map with a unique scoring system where you gain points faster the further the cart is into the enemy's base.
And how about a visually stunning remake of
Push from TFC
, but this time as a completely different nonstandard gamemode? Well, great news!
@Funicular
did just that with
Push
, turning it into an Object Destruction map! Check it out below: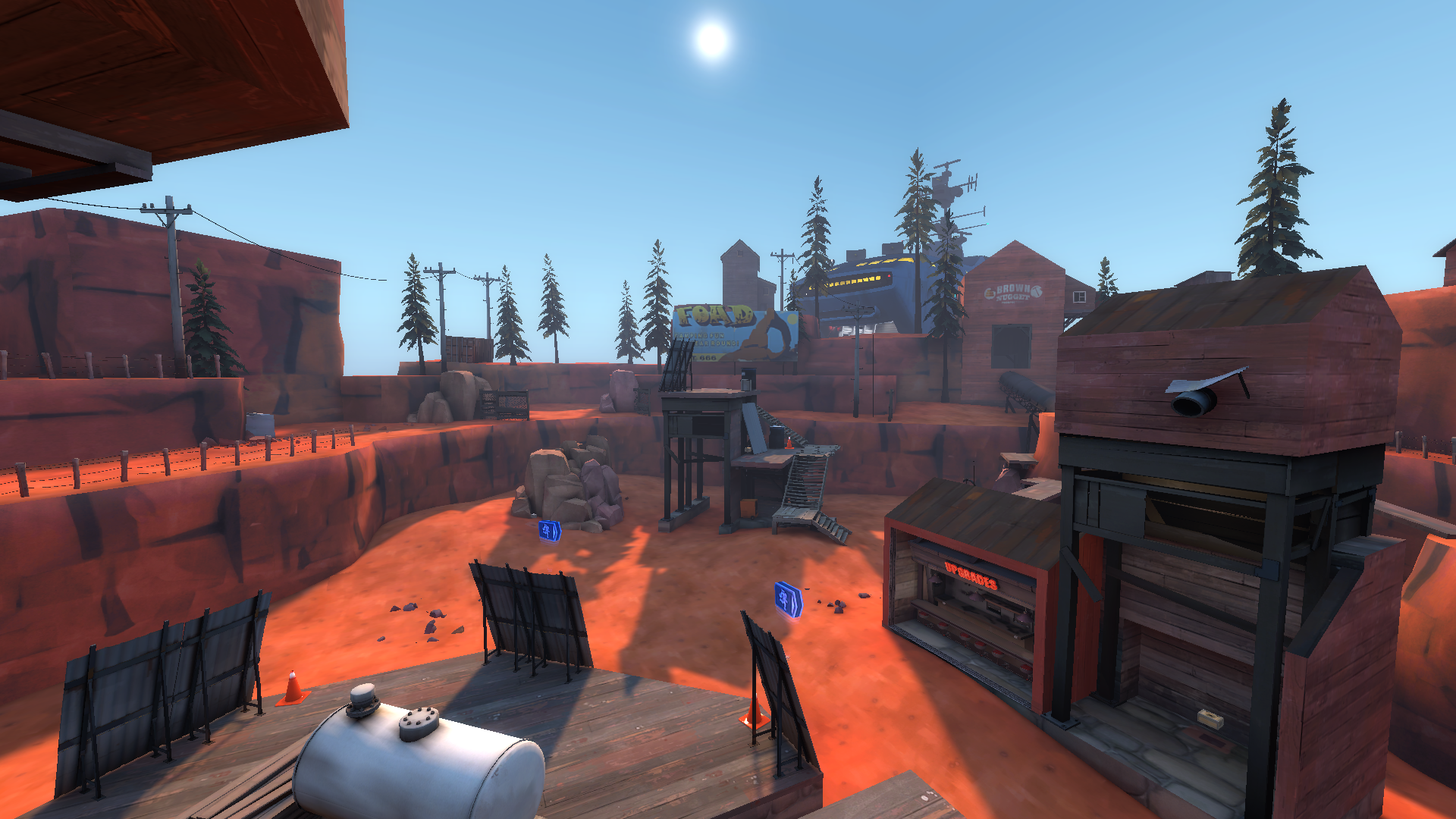 Looking for some MvM? Don't miss
@AllInTw0
's gorgious, Phoenix-inspired
Griffin
, shown right.
Want some 5cp action with some neat angled geometry?
@spider
's map
Geoff
is the map for you!
Want your nifty angled geo in Attack/Defense form?
@DrSquishy
and
@toopliss
have your back with the impressive
Morrow
. Each of them made half of the map, split right down the center. Neat!
Want
even more
angled geometry, but want it in the form of Invade CTF? Look no further than
Caribou
by
@Lain
and
@Uncuepa
. Just watch out for the trains!
And it wouldn't be a Jam showcase without everyone's favorite map that just keeps coming back:
Backalley 2023
! This map from
@Wilson
keeps getting remade for almost every Jam, and this year's version is now a remake of a
r
emake
of a
remake
of a
remake
of a
remake
of
the original Backalley
by my count.
And finally, we had some really fantastic detail map entries! Check out
@Pinewabble
's really cute
Drive in cinema
, or
@Will Alfred
's fabulous
A glimpse of a Brazillian Street
. And to close out our maps section we have
@Erk
's scenic
Camp
, shown below!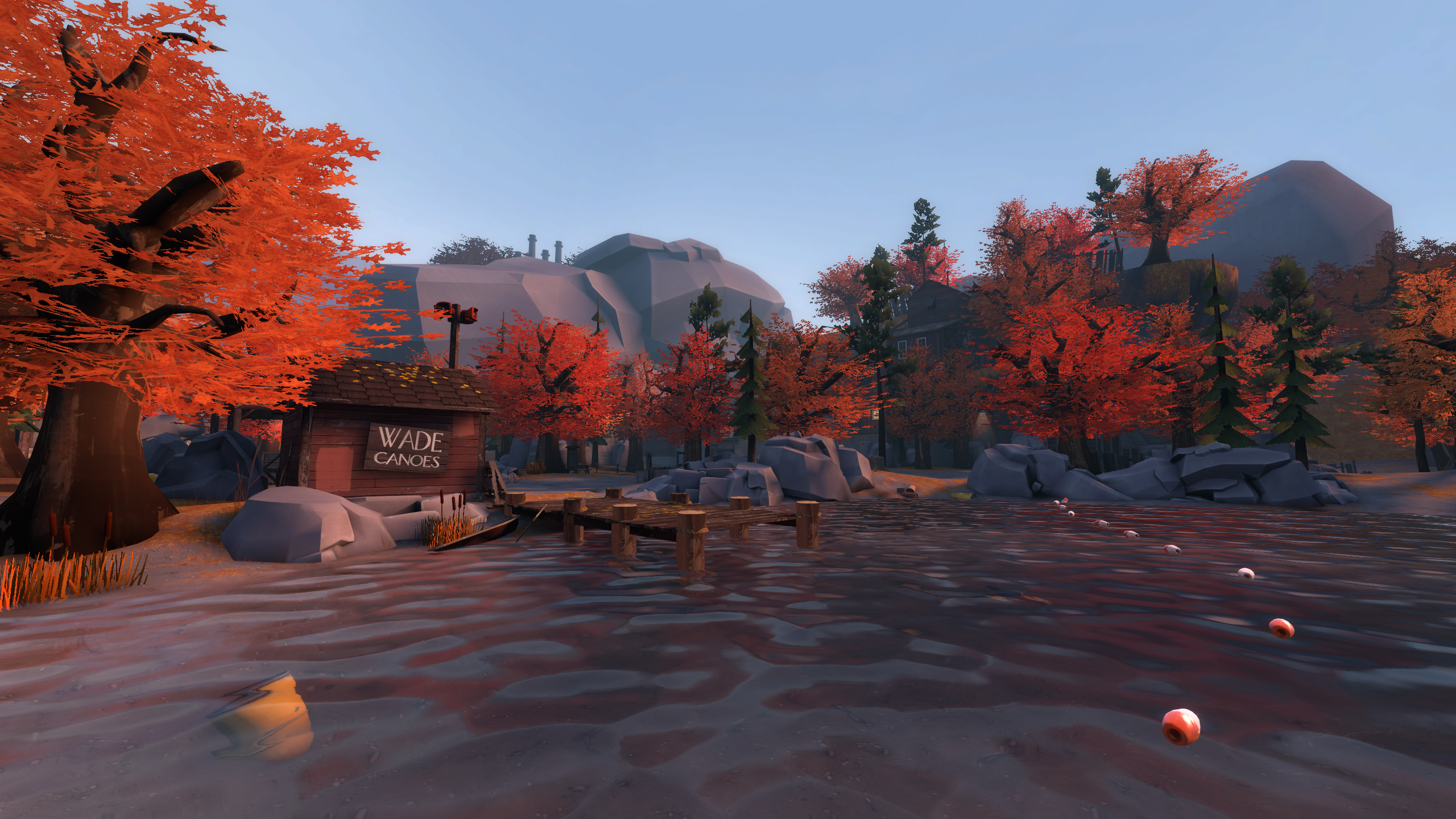 SFM​
It's time for the SFM renders! First on the list is
@Volęger
's
Jack Doe
, a Metal Gear Solid-ified Soldier, which you can see below!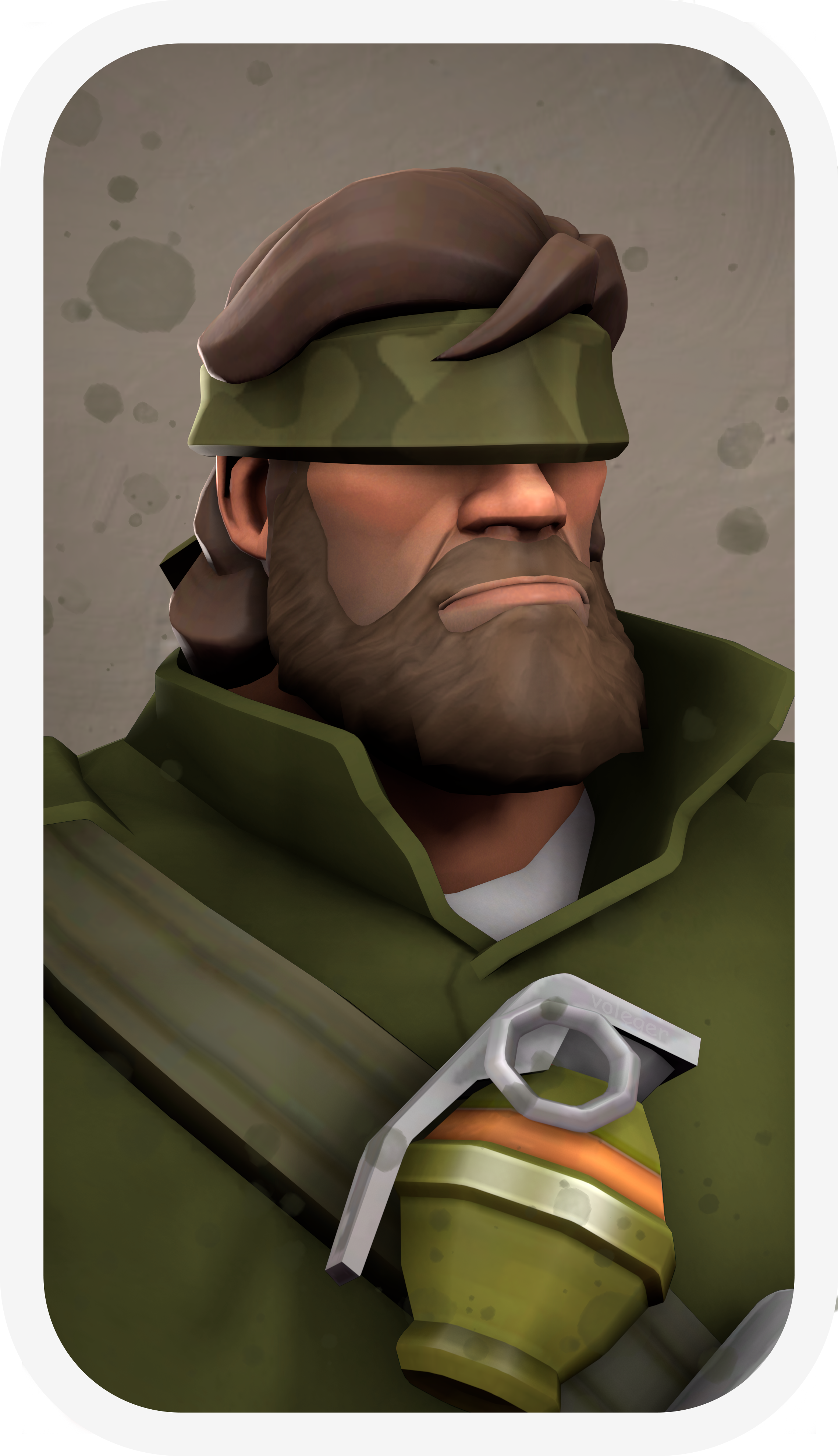 ​
A lot of the SFMs we got are war-themed this year. Check out
@bohdanvsevelikiy.
's
Officers at hill
from some Soldiers in the snow, and don't miss
Over the Top
by
@pipi
, featuring some Pyros in the trenches of WWI.
For a battle of a more lighthearted sort, check out
@pidialski
's delightfully goofy
Spooky Chess
(shown below) which features Spy, Soldier, Scout, Medic, and Demoman all hanging around in the Halloween best!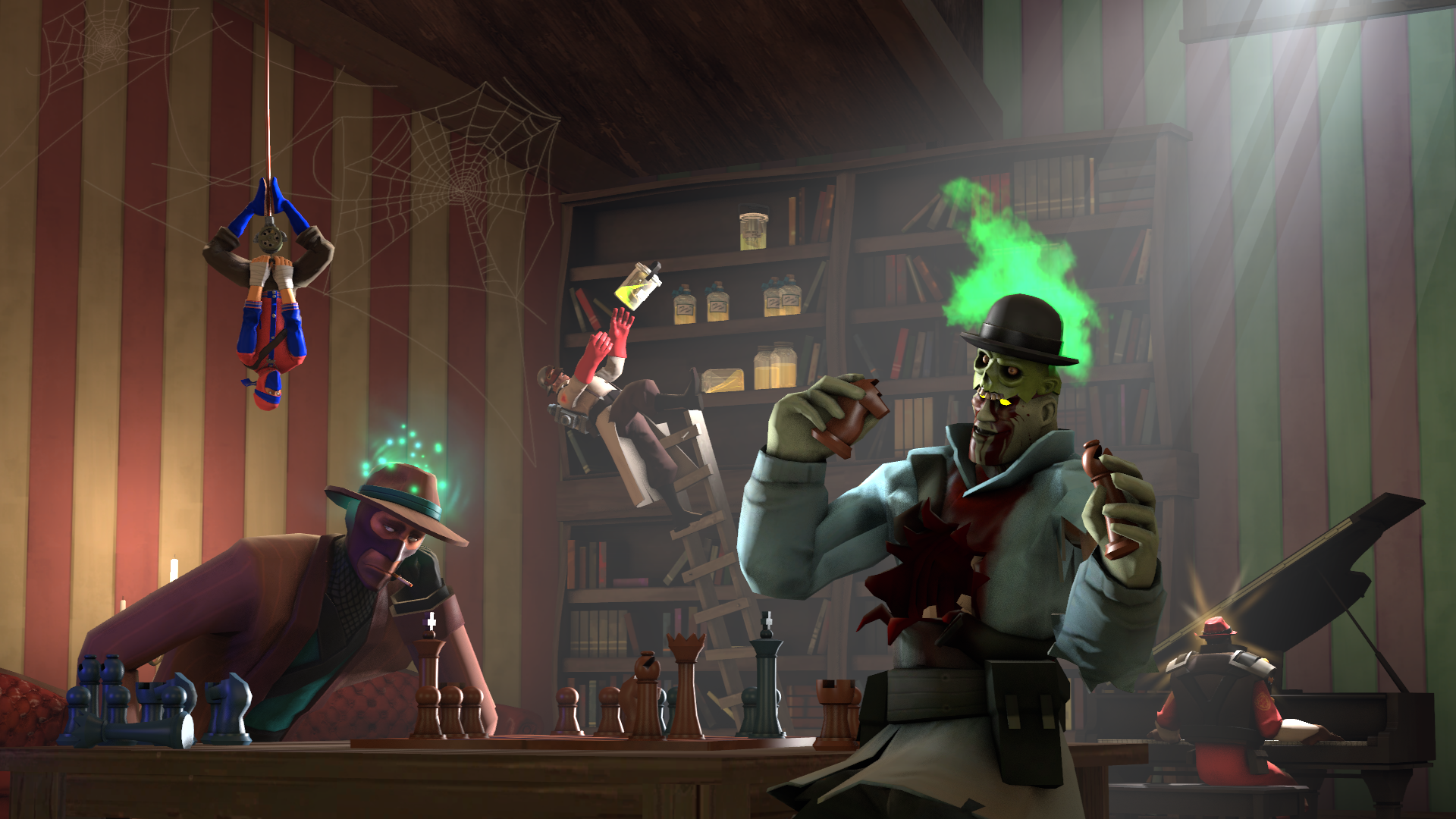 Videos​
We also got a few showcase-worthy videos this year. Up first, don't miss
@ponos gaming
's
Scout bird
, a fun little SFM animation in which Scout learns to fly while playing Upward. And second, check out
@PO10TIAL
's spectacular
TF2 QUICK HISTORY! Abraham Lincoln!
shown below!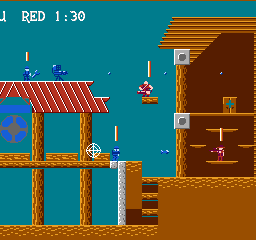 Have you ever wanted to play TF2 but only have an NES nearby? Great news! This year
@Mazionach
and
@MrSpyNa
made
Team Fortress 2D
, a fully functional NES demake of TF2 that runs on
real hardware!
Or, you know, and emulator if you don't have a real NES lying around and the hardware to load the game onto a cartridge. It features all 9 classes, and exciting KotH gameplay on a simplified version of 2fort. Wild!
Speaking of the classes, they've made a bit of a fieldtrip to a different game! Check out
The TF2 Mercs (Expect Scout) in Bomb Rush Cyberfunk
, a mod for Bomb Rush Cyberfunk that adds eight of the nine TF2 Mercs to Bomb Rush Cyberfunk! They come with skins for in all four TF2Classic colors, Red, Blue, Yellow, and Green. Sweet!
And finally,
@tekt
got crafty this year with
"The Lost Continents" poster from cardboard
, which is a recreation of the The Lost Continents poster found in TF2, but in real life (and made out of cardboard!)! Check it out below: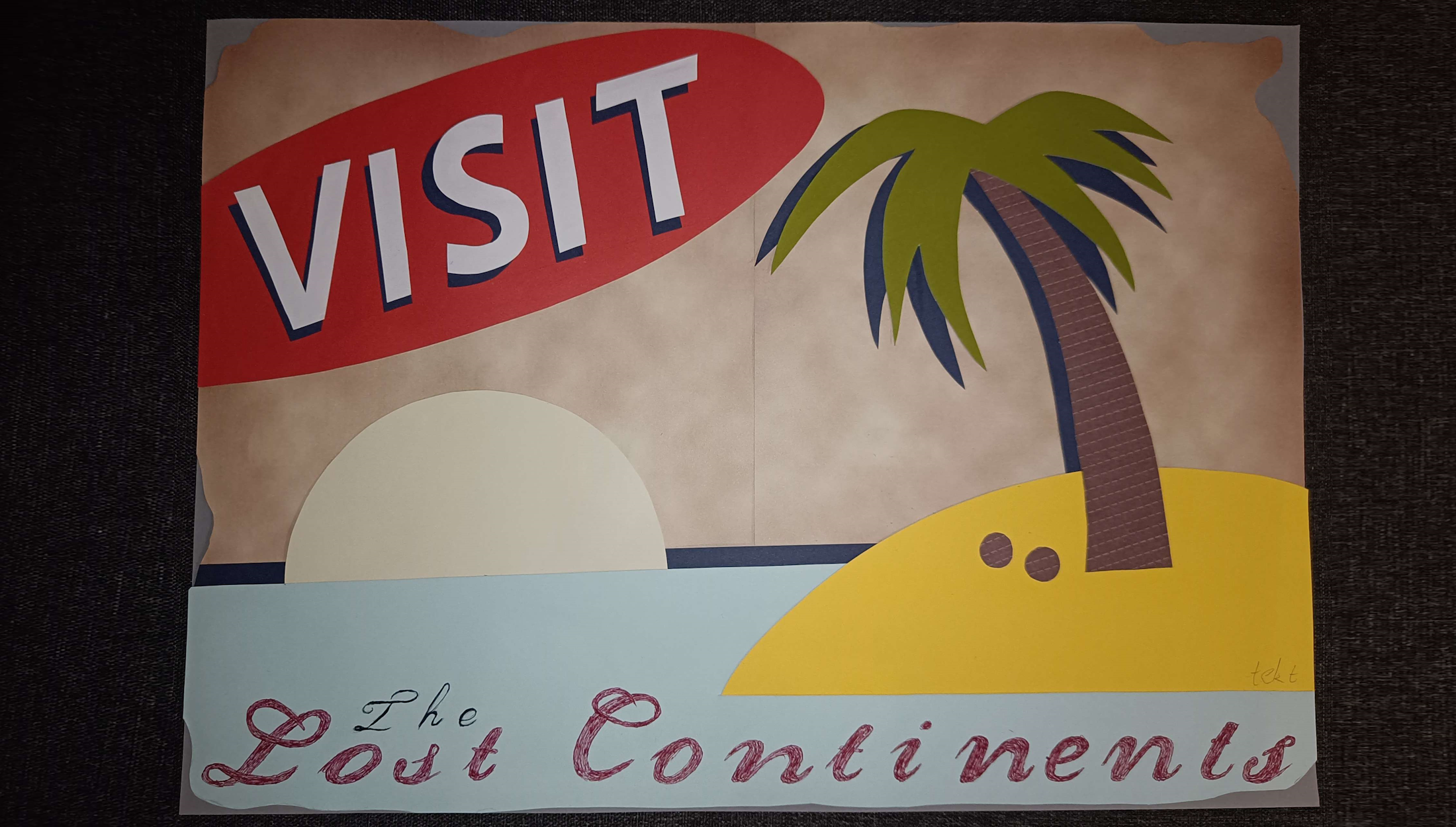 What's next at TF2M?​
Want to see all the entries? You can see them all here:
https://tf2maps.net/downloads/?prefix_id=10
Want to see only maps, or SFM artwork, or crafts made for the Jam? Now you can do that too! Head over to the
Downloads
section of the site, go to any category you want, then select the "Filters" option and choose the "72hr Jam 2023" Prefix, like this: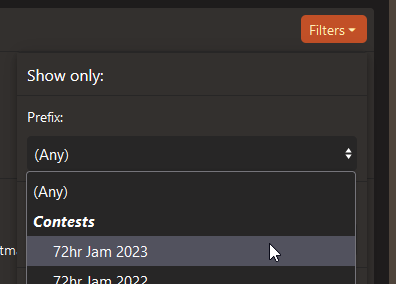 Participation and donation medals have already been sent out. The cutoff date for medals was Sunday, October 29th; if you did not get one and think you should have, sorry but we can't send any more out!
Thanks once again for an incredible Jam! If you're looking to do more mapping for charity, check out the ongoing
Minor Contest #5: TFConnect 2: Double Trouble contest
, running through December 10th!
And finally to send us off, here's one more entry: a TF2-styled version of one of the Gamers Outreach
G.O. Kart
s by
@Custard1
(made live on Stream during Day 1)! See you all next time!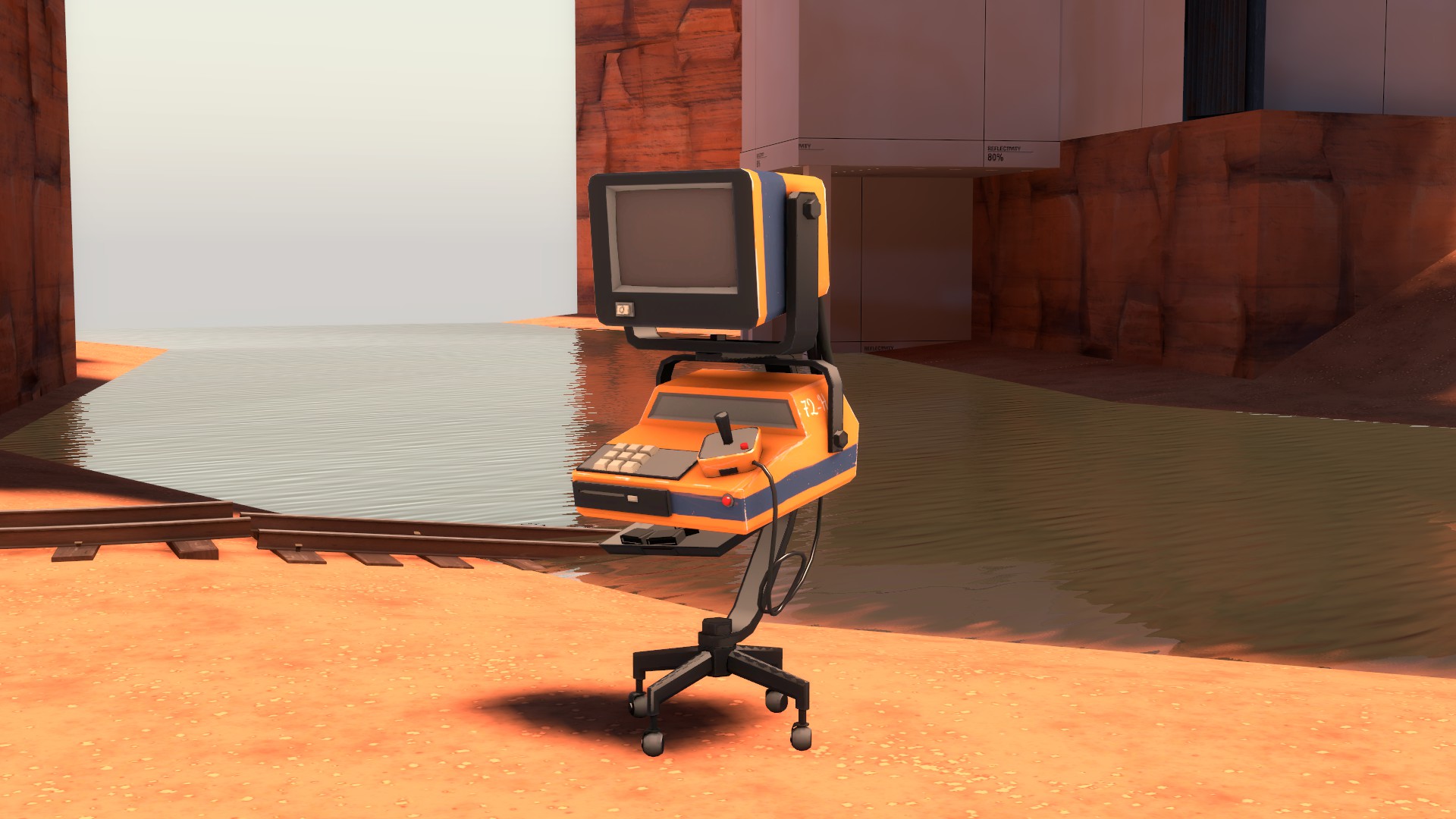 Last edited: