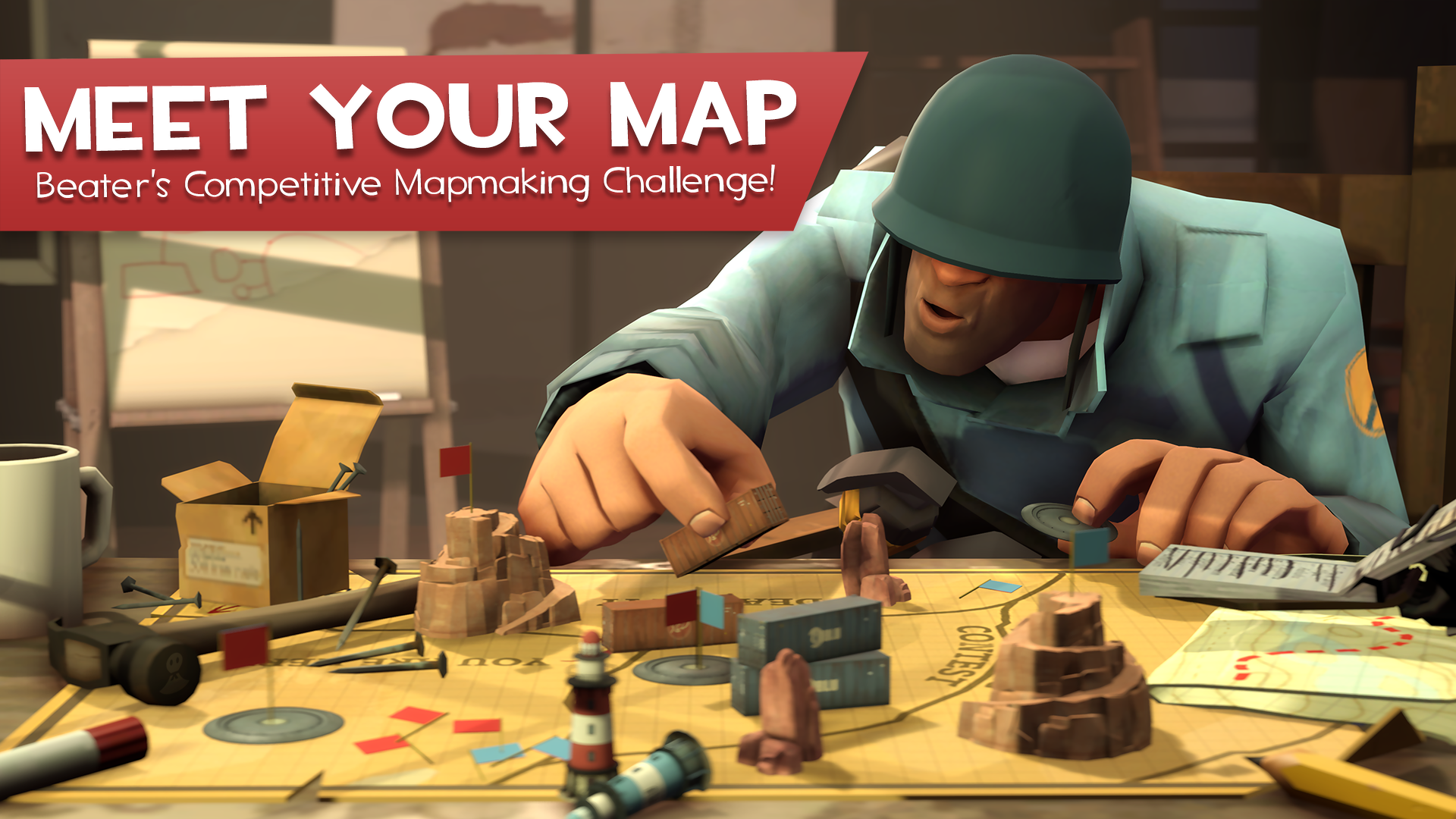 This thread is for submissions only!
Please only post your map submission in this thread. All questions, comments and general discussion is to be directed to the
main thread
. Deadline is March 16th, 2018.
Your submission should include
Map name
name of author(s)
Preferred method of being contacted (link to a steam profile will suffice)
A download link to the map
You are allowed to update your map after submitting it, and since I plan to create events for the purpose of testing your maps I recommend submitting your map as soon as you have a playable version.
Please only make one post containing all of the relevant information. You are allowed to put pictures, description and so on in your post to make it look good. Any new versions of your map should simply be added to the already existing post.
The idea is to make this thread a convenient overview of all the submitted maps with zero clutter, so please only add your submission to this thread and direct all other discussion to the main thread.
Contest rules
1. Each contestant can only submit one map. If several people collaborate on a map they can only be involved in that one map.
2. The map must be an original creation that has never been used in ETF2L, ESEA, OZFortress or UGC before. The map must be a koth or 5cp map. You cannot Submit a pro version of a map that is currently or was previously used in any of the listed leagues, no matter how old the map is. Want to make a pro version of cp_mainline or koth_ashville? Too bad, not allowed. Have you worked on a map for a while but it has still not been accepted into any league? These entries are allowed.
3. The map must be submitted to the official competition submission thread before March 16th, 2018. You are allowed to update your map after submitting it, so don't be afraid to add your submission early.
4. Three maps will be picked out after the submission deadline by a panel (or in worst case, Beater), and these three maps will be used in a 6v6 tournament. The team captains of all participating teams will vote for their favorite maps, and this will determine the final winner of the map competition. If shit hits the fan and everything goes horribly wrong, Beater will pick out all the winners.
I can't wait to see your creations!
Last edited: