Spacepost
b4
Defend against the robot invasion on Red's crucial spacepost
Made in collaboration with Star Bright and BigFootBeto
Gray Mann has been a great threat to us these past couple of months, but you mercs have been doing a phenomenal job of holding down Mann Co's various crucial hat producing bases, but we've got a curveball coming our way. Mann Co has a base in space, ready to be used for any lunar hat research and as a destination for Mann Co's monkeynauts, and Gray Mann is looking to attack there next. Normally we could do with losing one base if its too out of our reach, but this spacepost has too many experimental hat schematics and a bounty of bananas that we need to protect, not to mention a fortune was spent to build and maintain the post, money that Saxton will not let go to waste.
Its time you get your asses in gear and in a rocket ship so that you can defend our space post. Expect new and unique robot threats that we wouldn't have dealt with down here on the surface
There has also been intelligence pointing to a new type of robot being developed by Gray Mann, one able to utilize wormholes and propel themselves around unpredictably. Our intelligence interceptions haven't provided us with anything more concrete, so stay on your toes.
Good luck out there mercs, be ready for any- oh?
I take it back, soldier was able to sneak his way into Gray Mann's forces and pick up on what enemy forces are expected to arrive. Maybe we do have a fighting chance after all, well lets start with the first expected attack.
The first assault Gray Mann is planning on sending was code named
Operation: Stellar Smash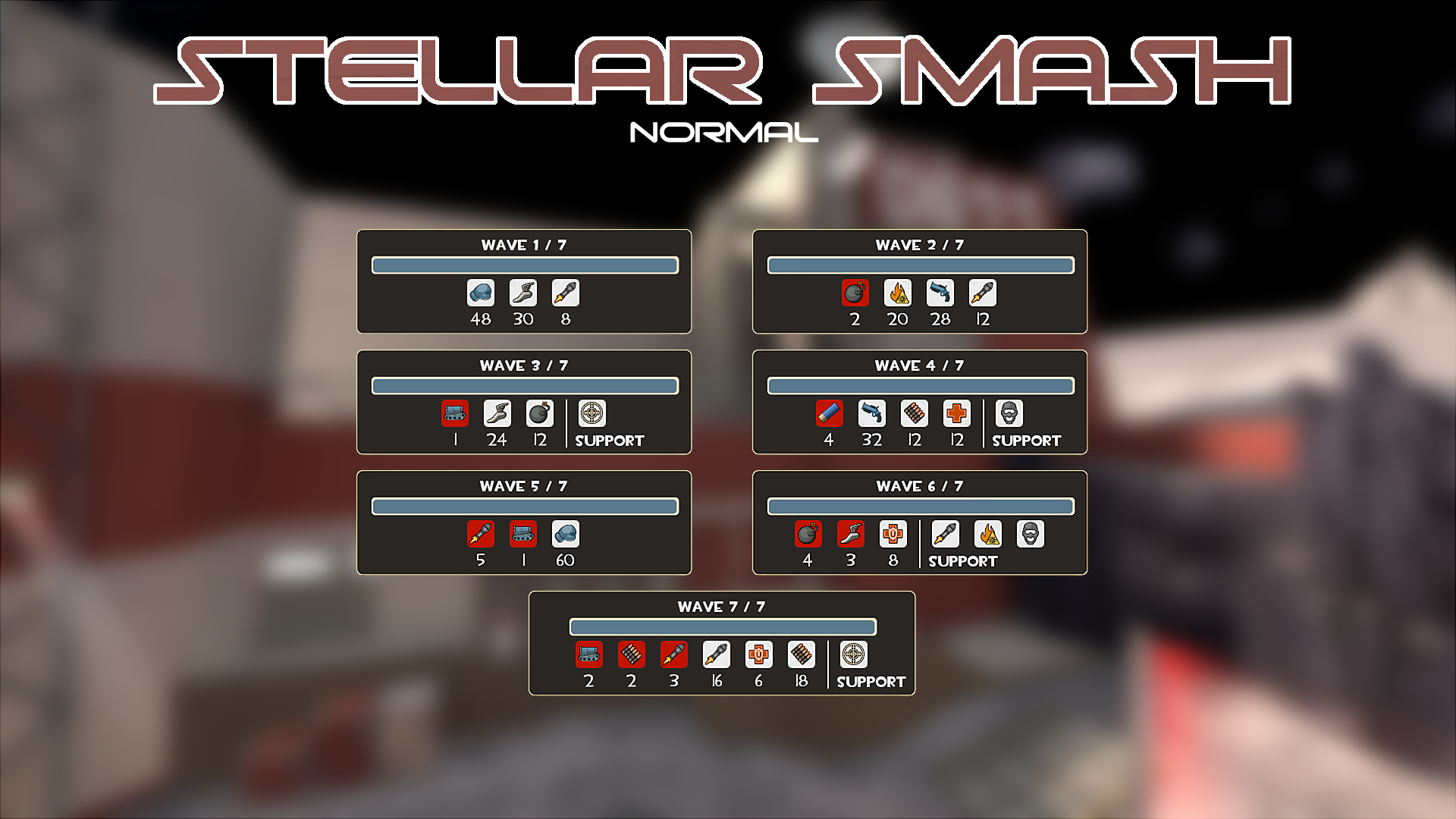 This looks to be Gray Mann's way of testing the waters and just how good our defenses are, but don't let your guard down because of that fact, give those robots hell!
Gray is planning up a follow up assault as well,
be ready for
Operation: Stardust Crusade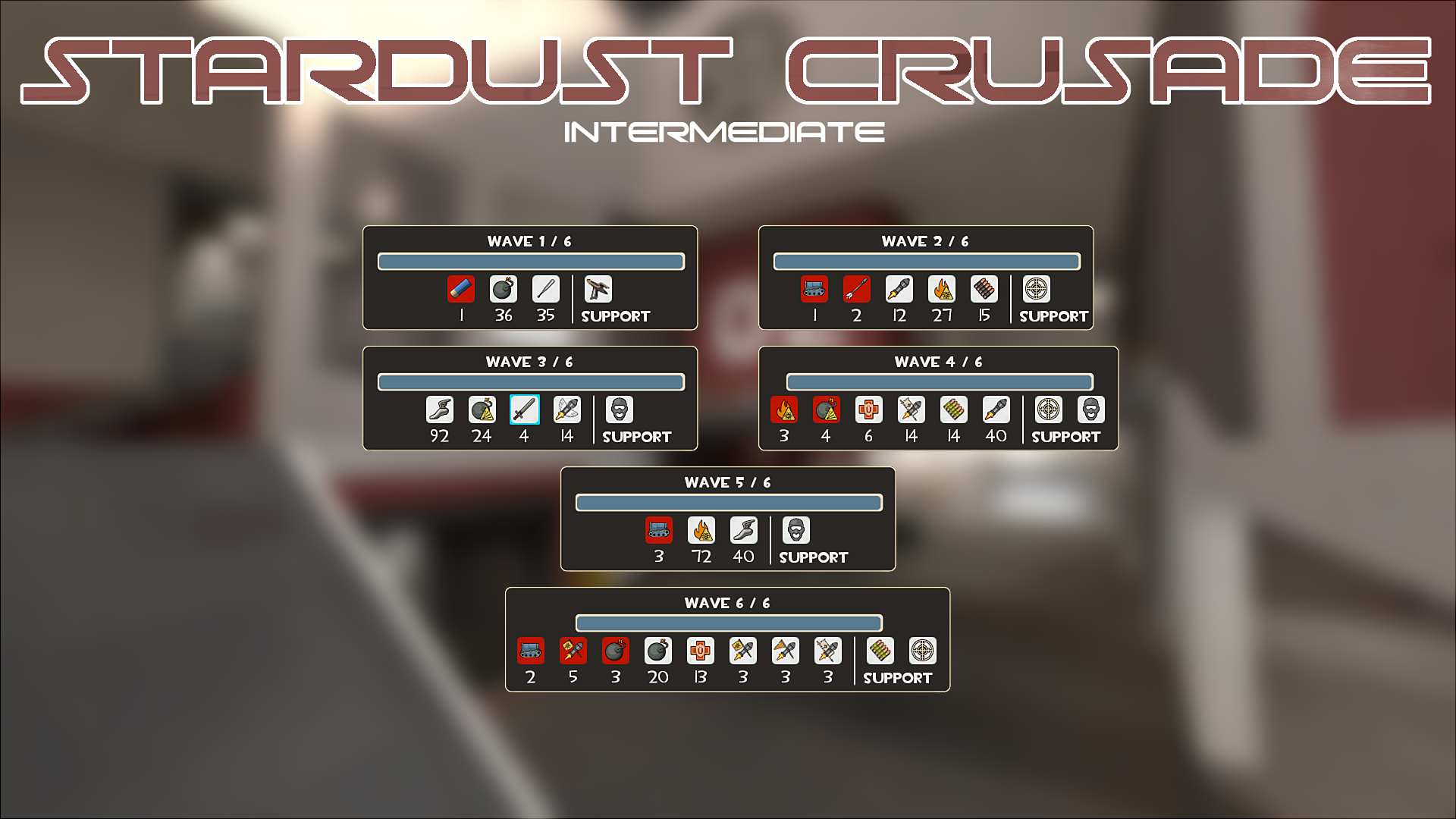 Good grief, this assault is meant to push us down a little harder and Gray Mann is packing enough forces to keep up a fight for 50 days. Knowing Gray Mann, he's more likely to just throw all of his forces at once, so stand proud and hold your ground.
However the worst nightmare seems to be held for Gray Mann's last assault
Operation: Wormhole Wreck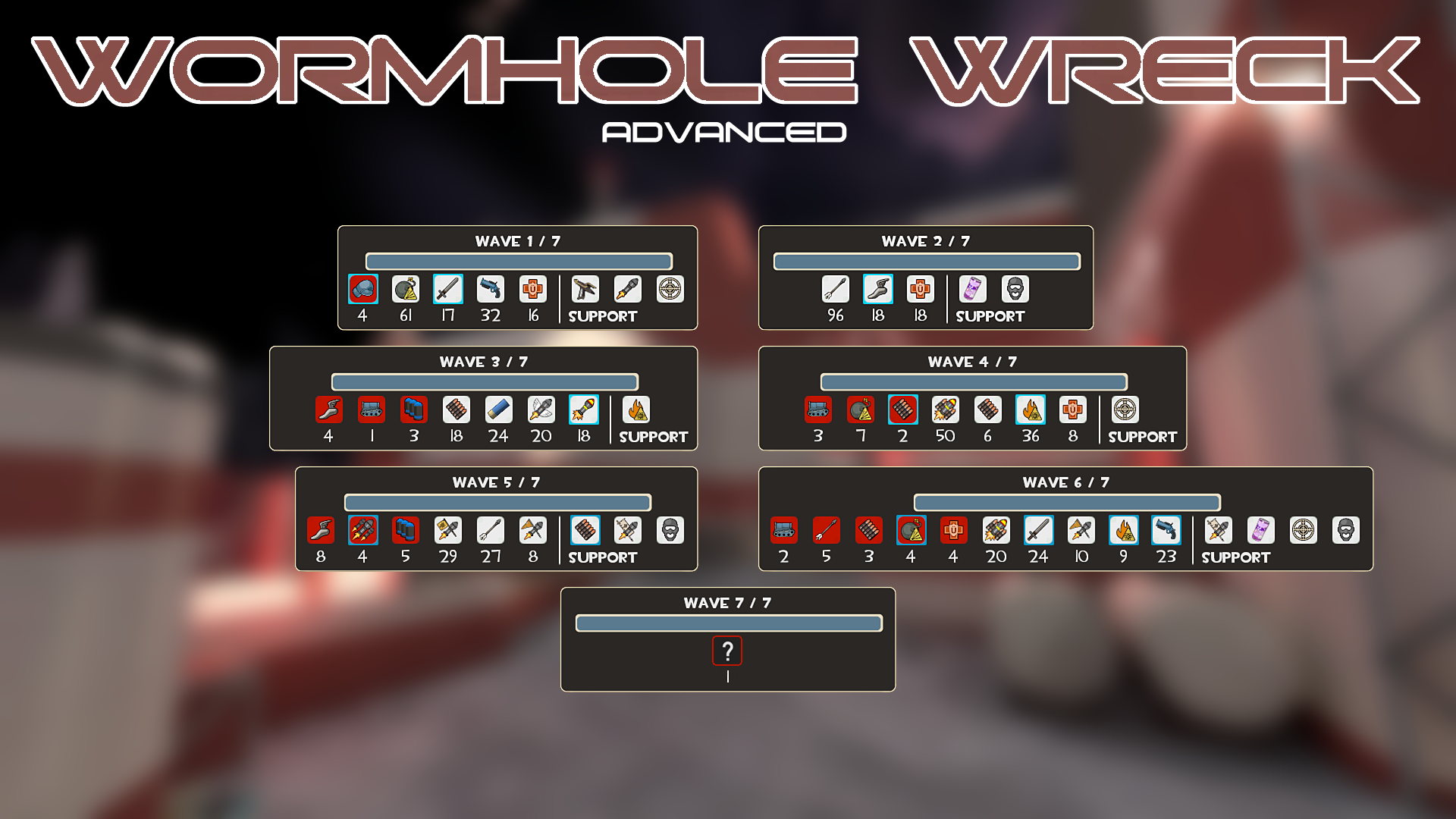 If we keep up the defenses long enough, Gray Mann has plans to send out immense firepower to try and knock us down, thankfully this seems to be the last of his forces we'll be dealing with. However soldier heard that those rumors from earlier may be more than just rumors, but got spotted and had to flee before he could confirm the details. Be ready for whatever may come mercenaries, the fate of this spacepost and Mann Co.s monkeynaut program lies with you now
_________________________________________________________