72hr Jam 2022

Cambodian Stone Faces

B1

Part of the cp_antiquity revision, done during the Winter 2017 Jam

Two variants of the Cambodian stone faces that could be found at sites such as Angkor Wat.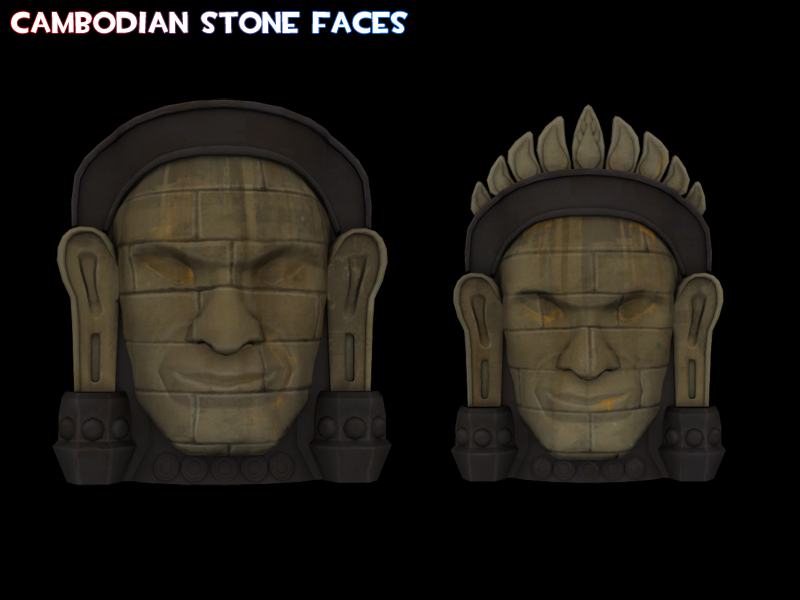 Textures are very much unfinished. I just rushed them out to meet the Winter Jam deadline as I won't be around tomorrow during the last hours. I still want to bake in some more high poly details, which is why the headdress looks so very bland and why there's painted on brick/cracks!
You can consider this a pre-release version of the ones that will appear in the asset revision for the map
cp_antiquity
.
Though other assets are actually finished, they were not done within the 72 hour jam window so are not included in this download.