Hey, this is a bit old, but I've got a bit of a request.
Could the tow truck be based on a old Chevrolet 3100? These things are near legendary as normal trucks and as tow trucks and I feel like it would fit pretty well.
Fun brand idea, Conagher's Tow Service.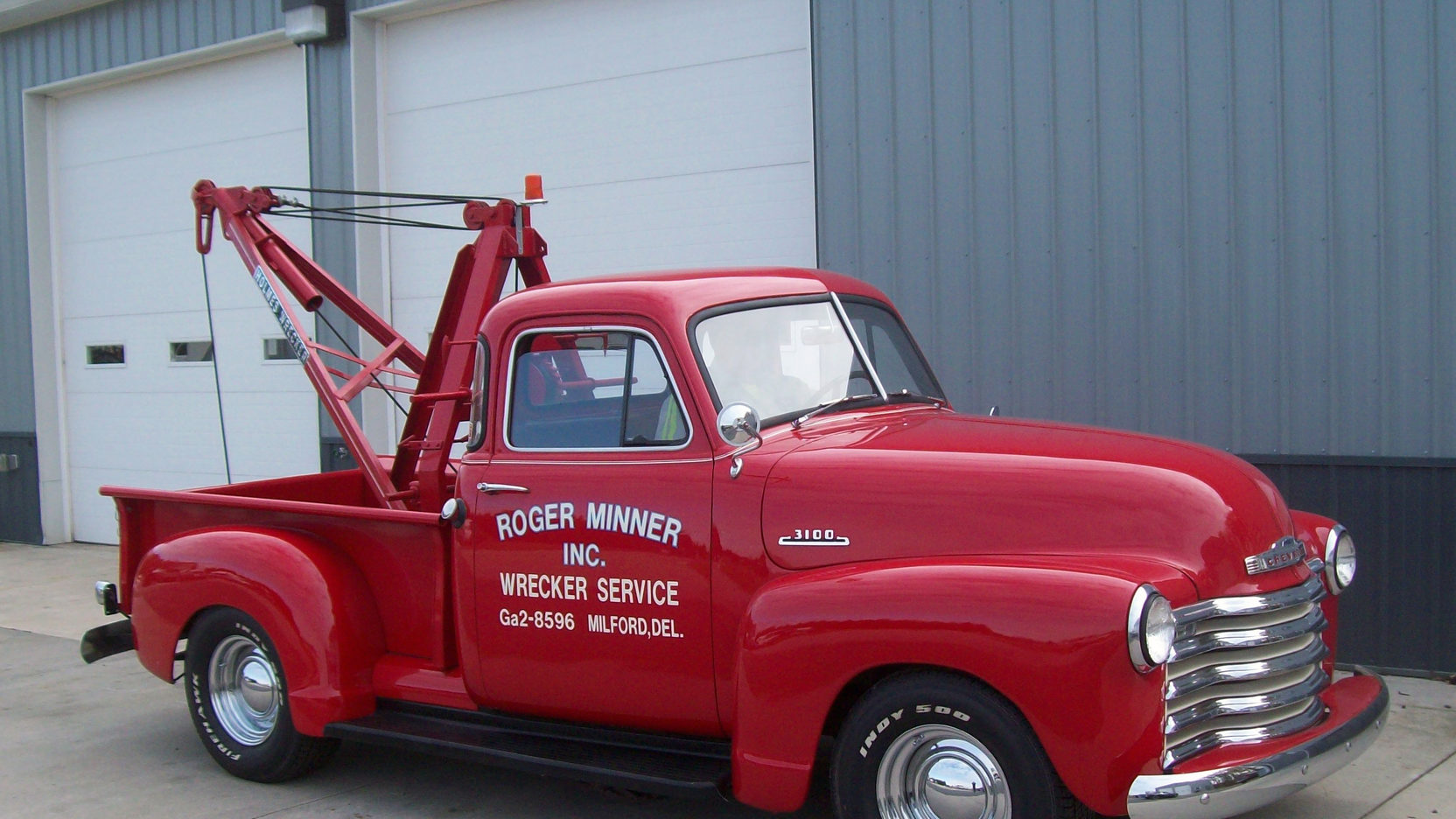 Also, fun idea, DRILLER badges on the semi and snowplow?