Work in progress map, pl_crash. I've done some testing on another server and it seems to play well so far. I still need to test it out further to refine it. Currently the first 2 stages of a future 3 stage PL map.
Full set of screenshots: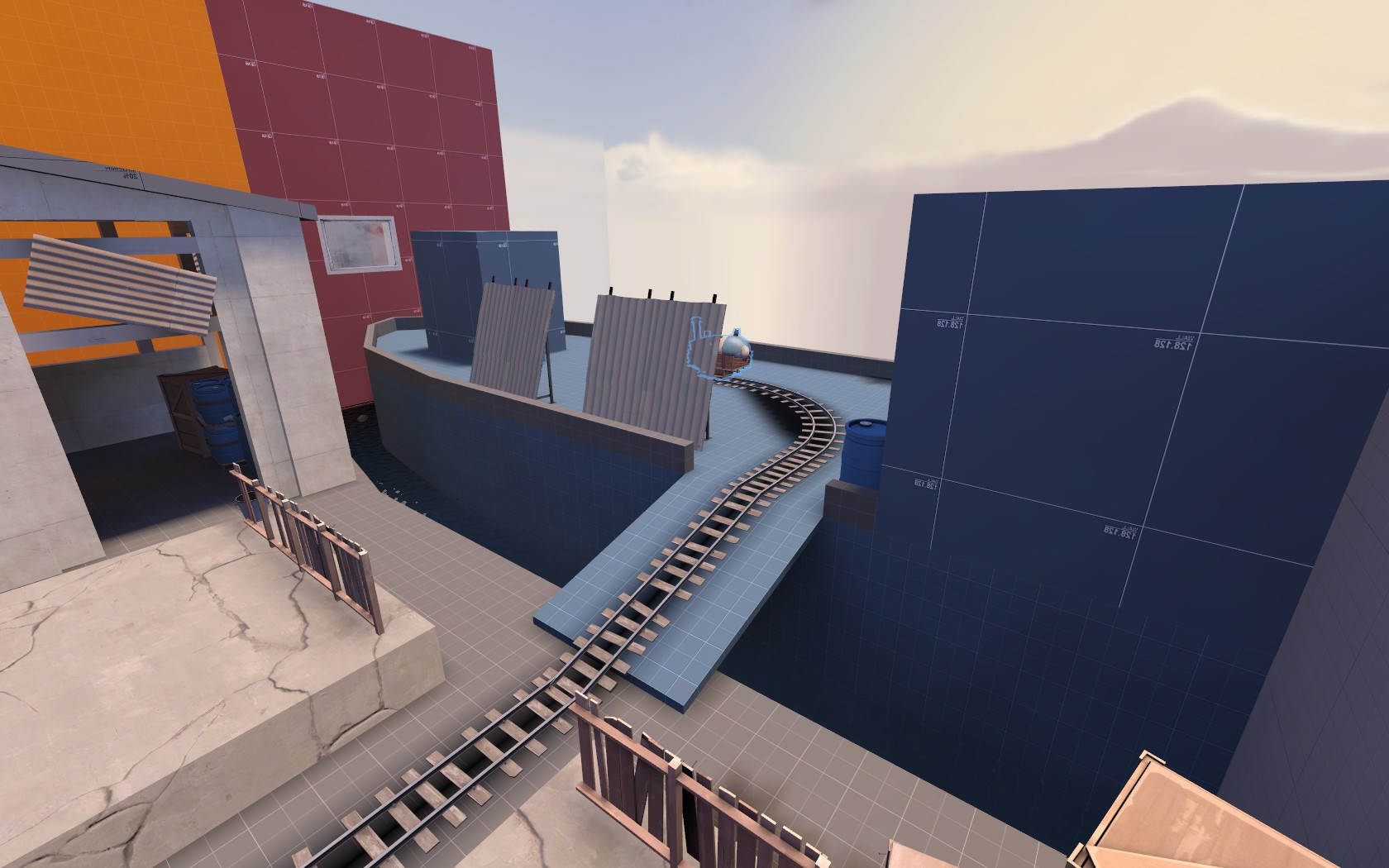 Stage 1 Blu spawn boat.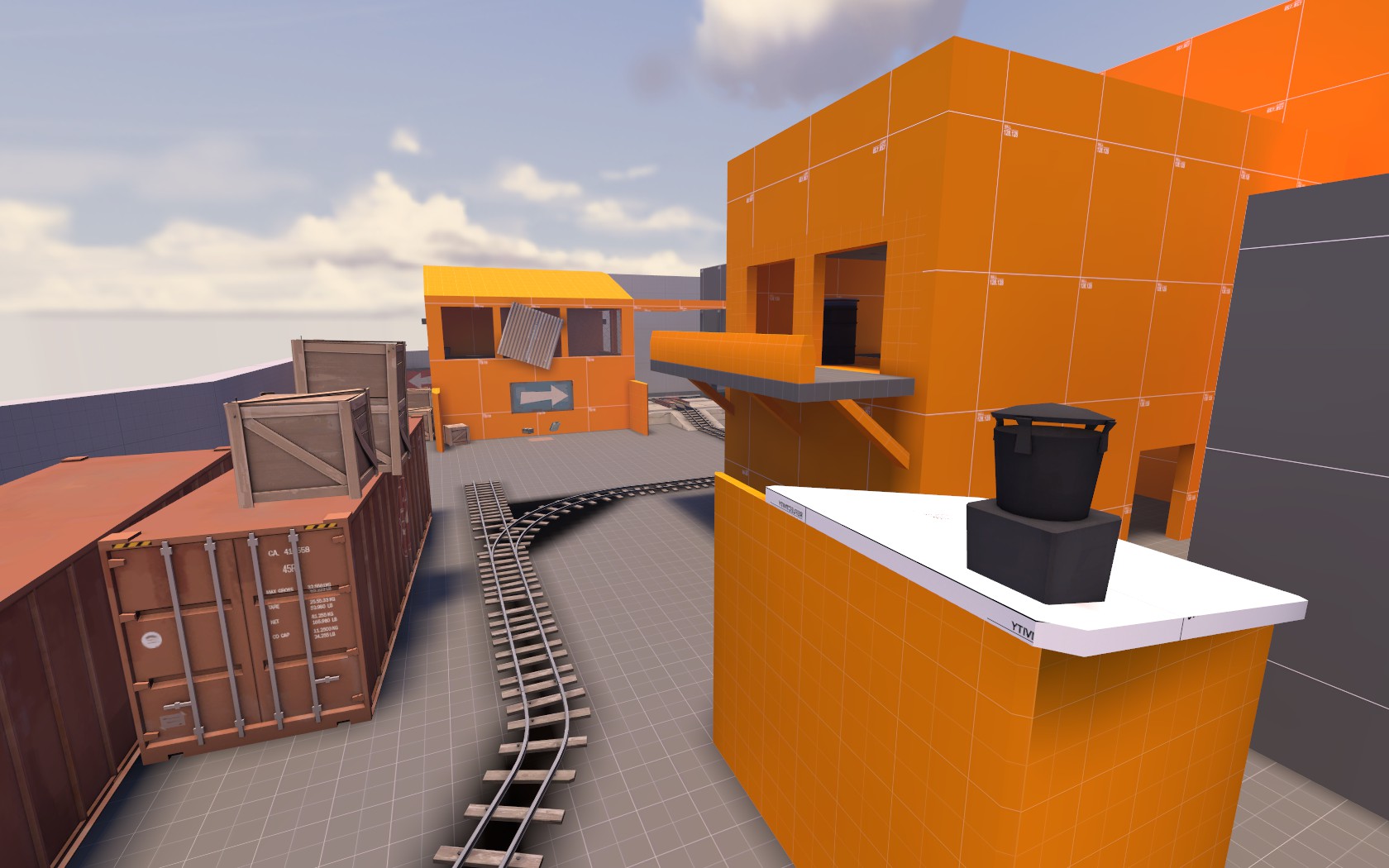 Looking towards defense side, flank route to the right through the buildings.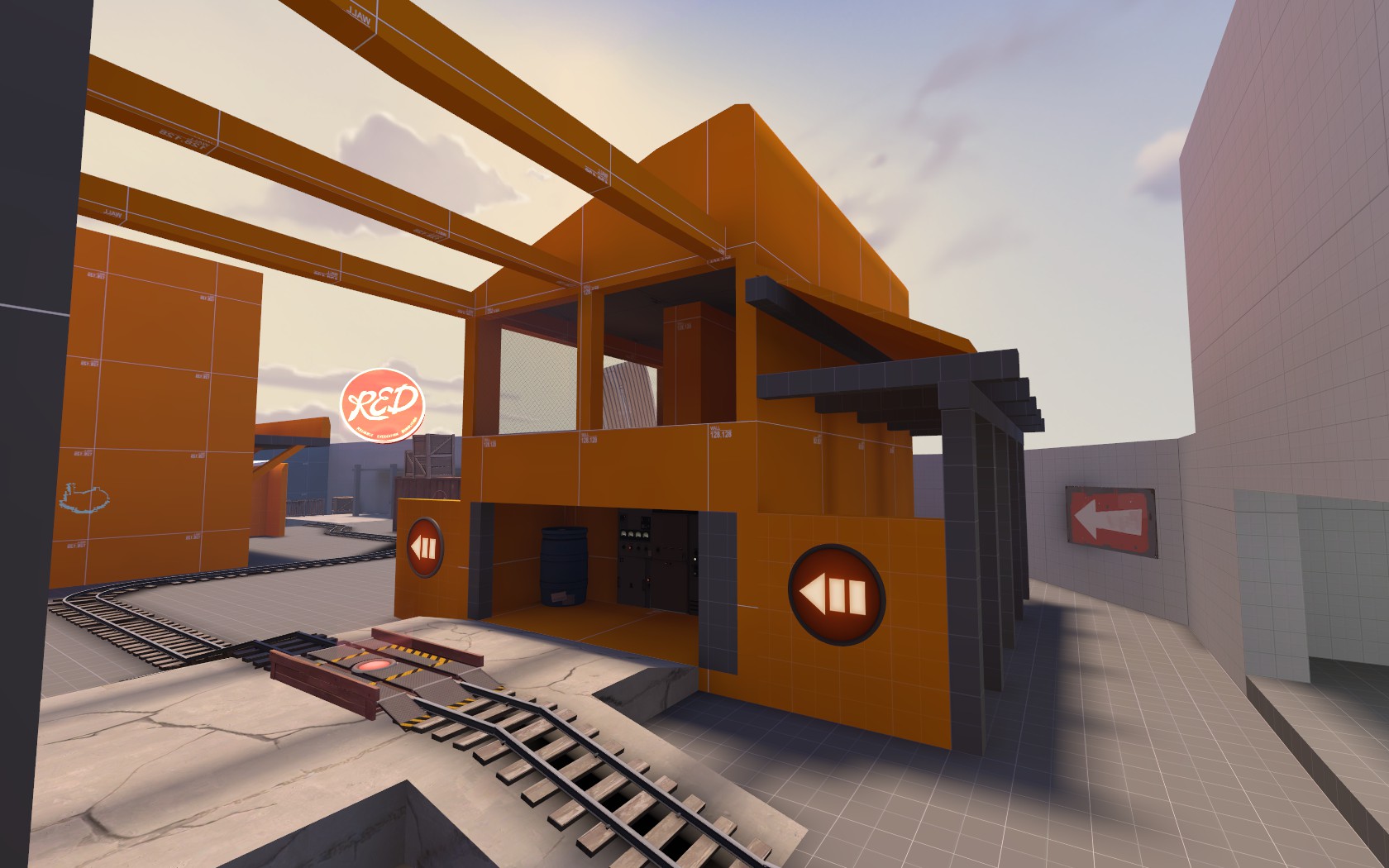 First capture point. Red flashing signs change to Blu and point the other way on cap.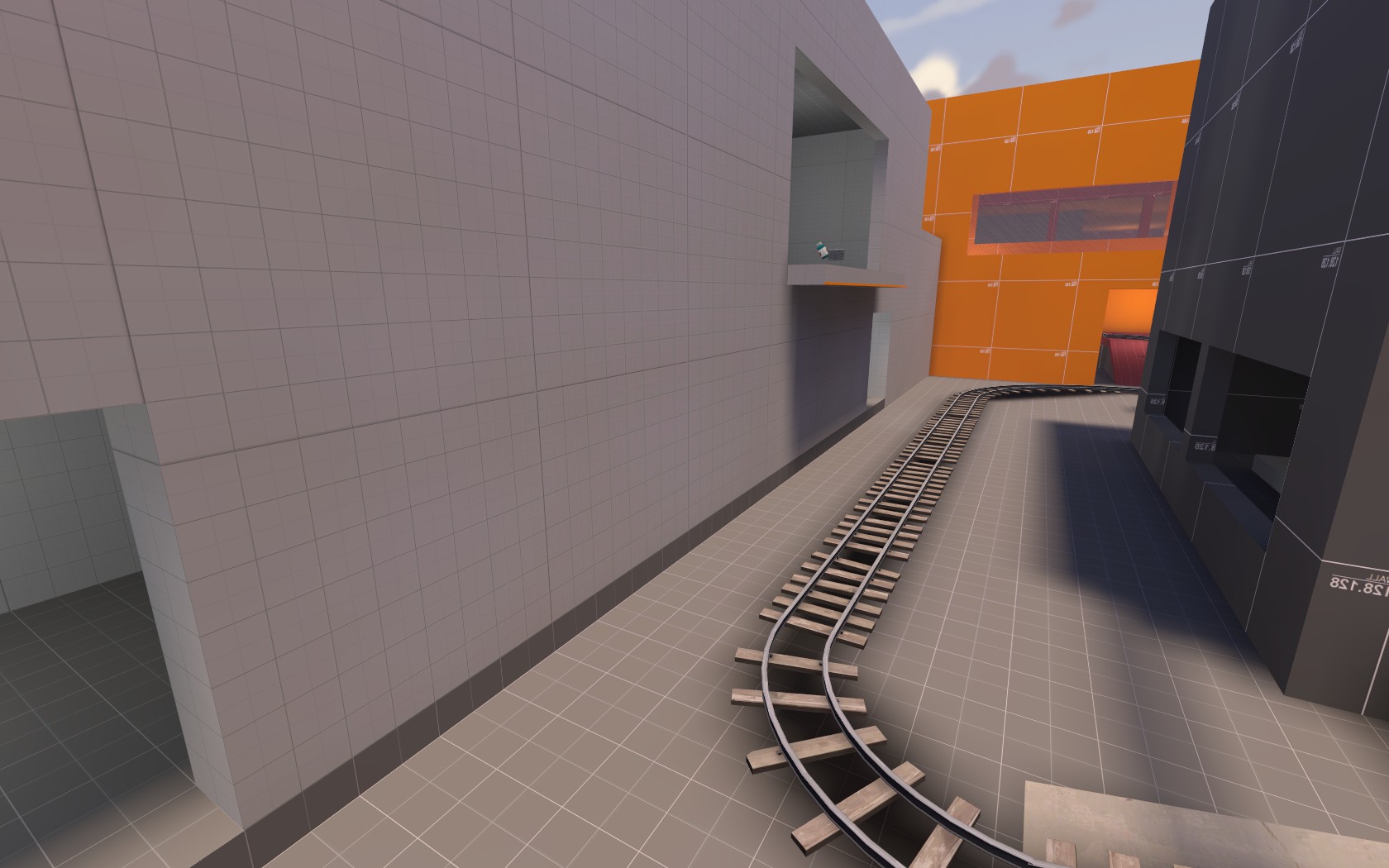 Path leading to the spiral up, left side has a flank route that travels all the way around the orange building.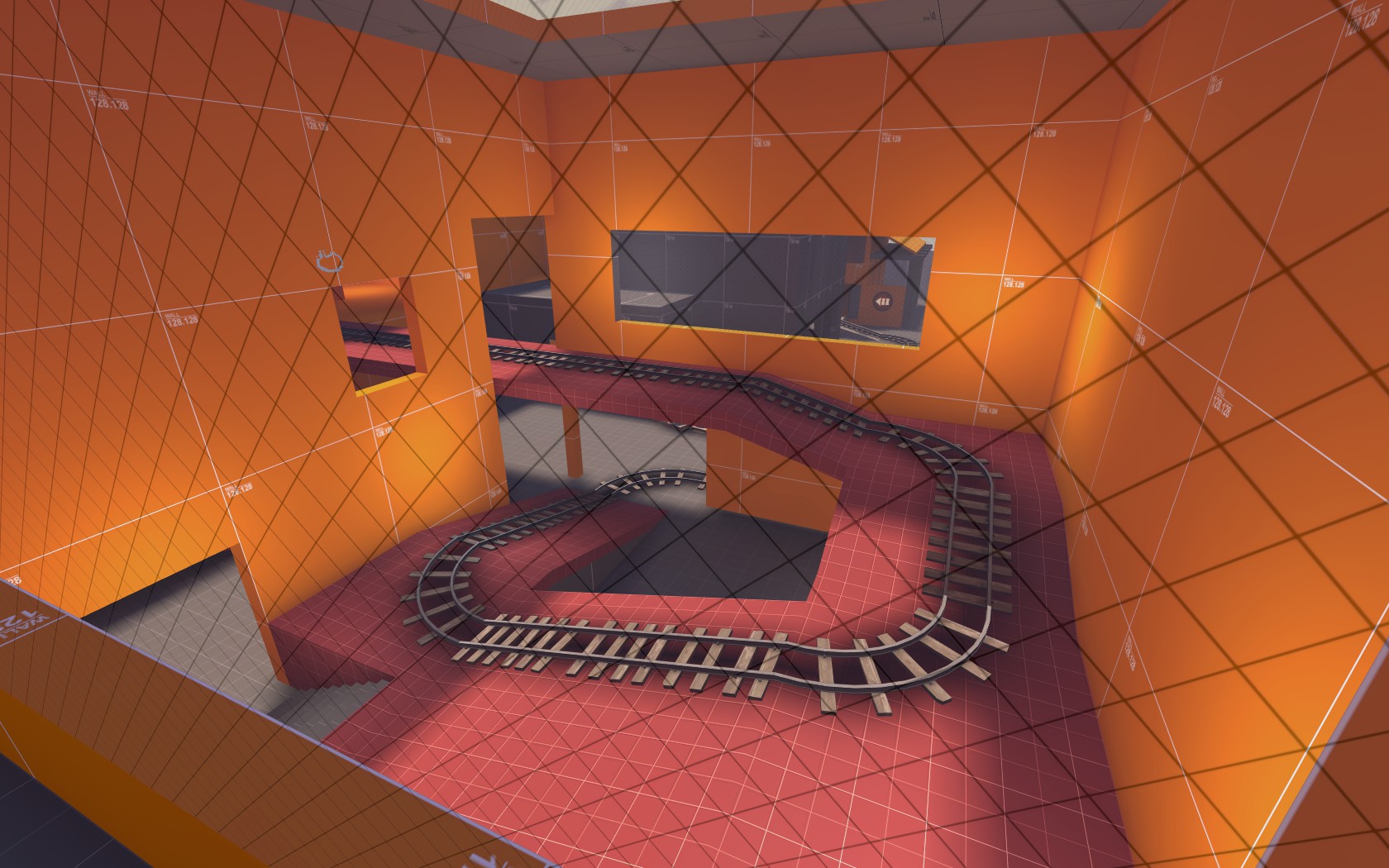 Spiral ramp going up.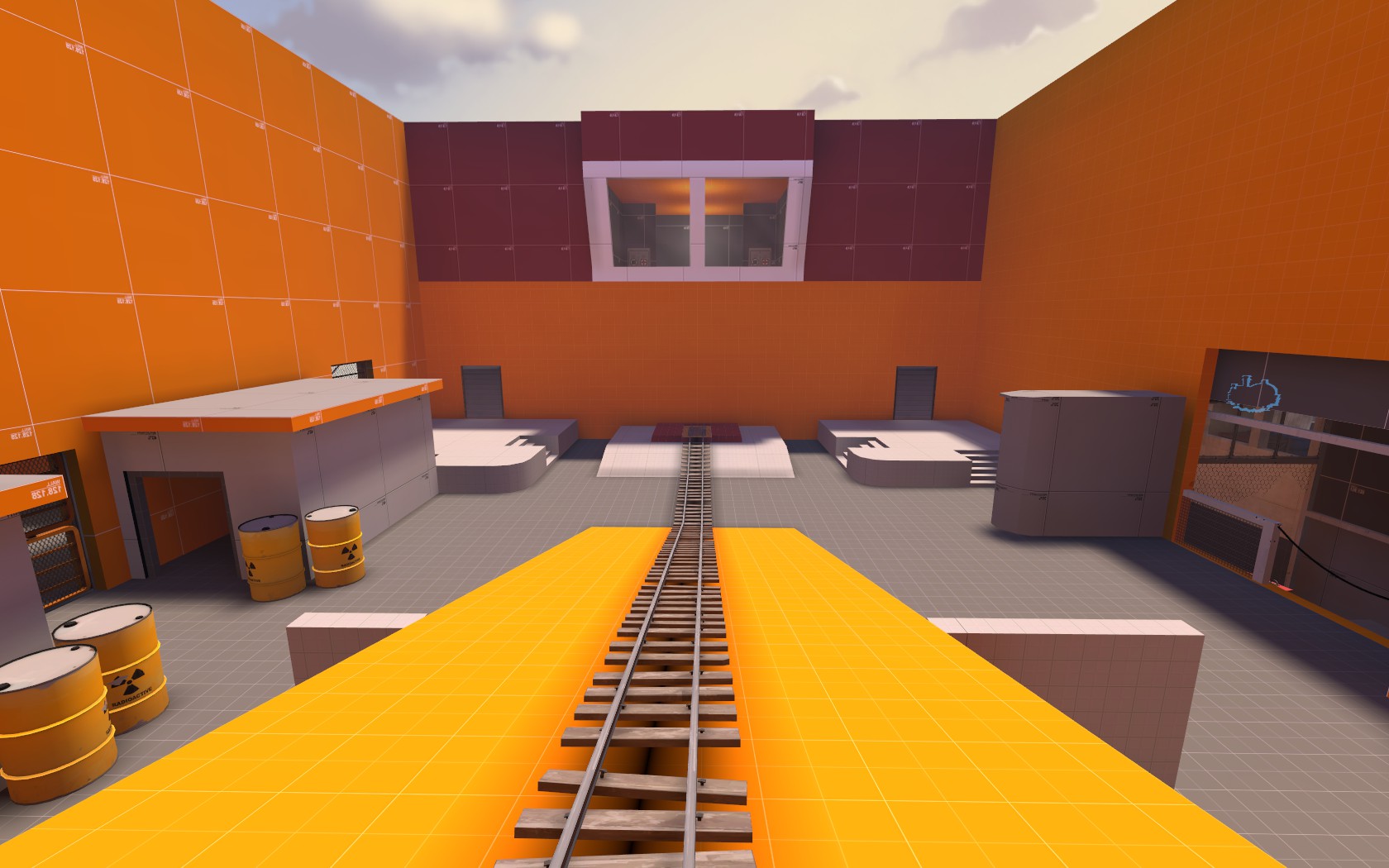 Ramp going down to final point, Stage 1. The entire ramp is a roll forward down.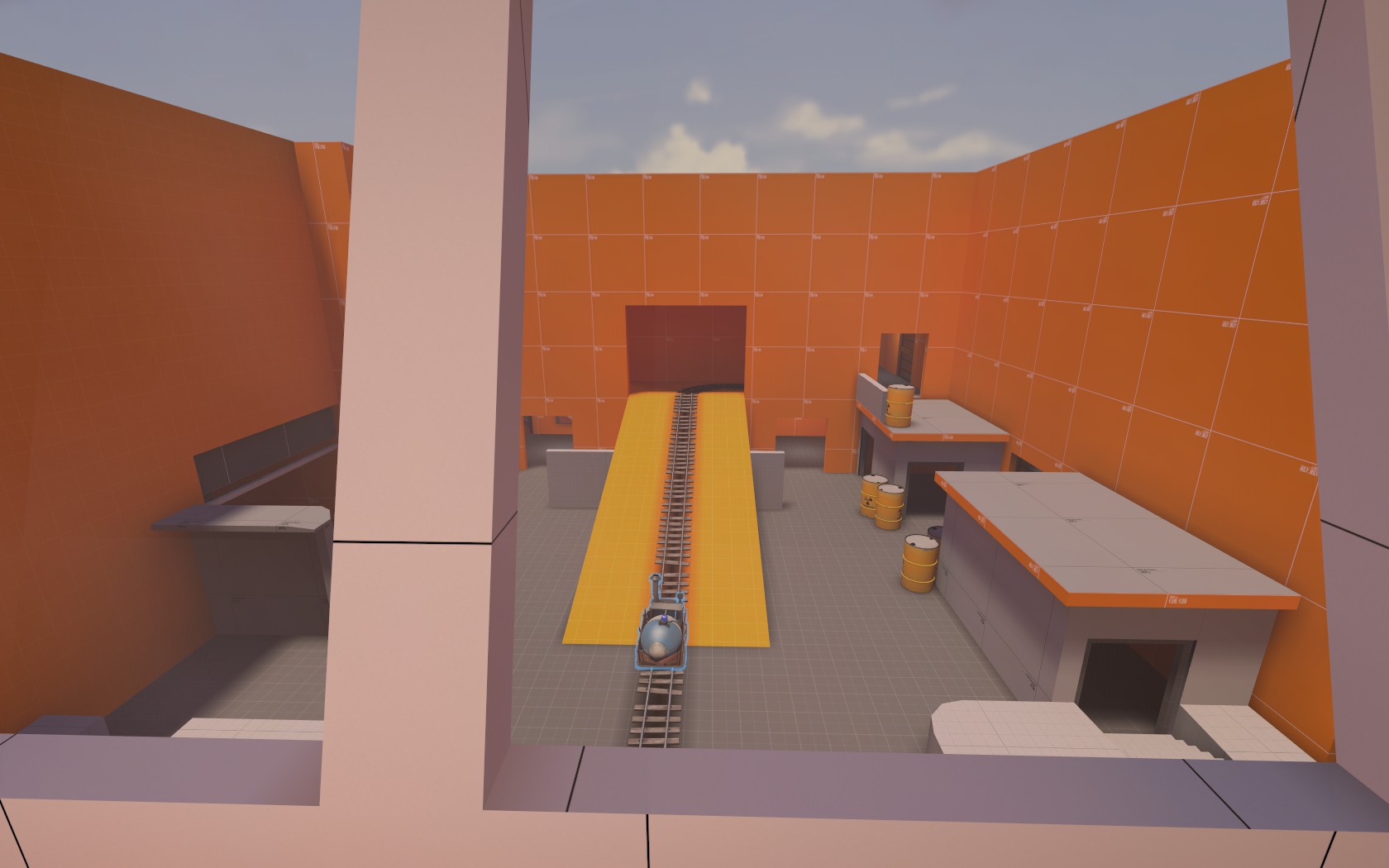 View from Red spawn room.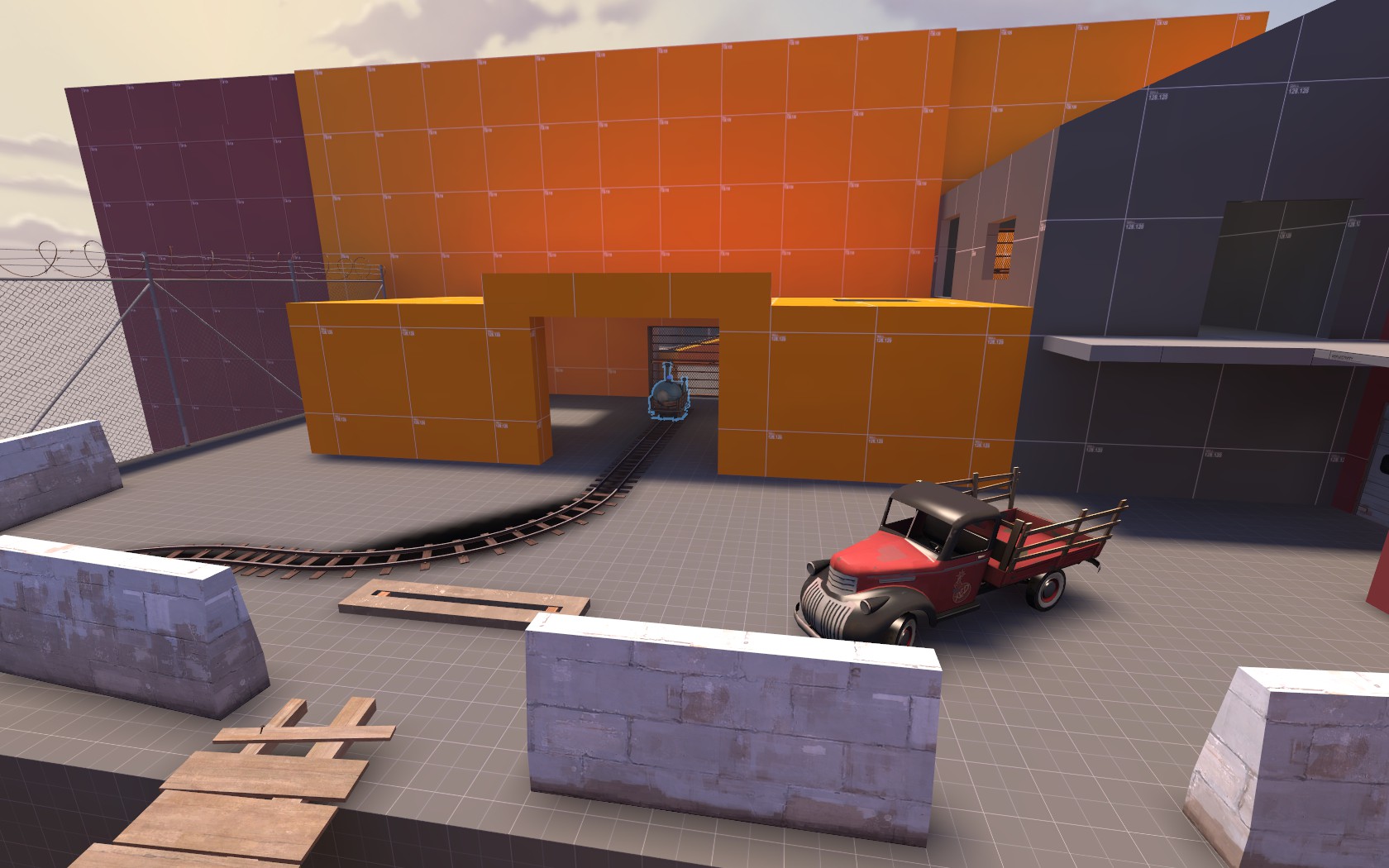 First area of Stage 2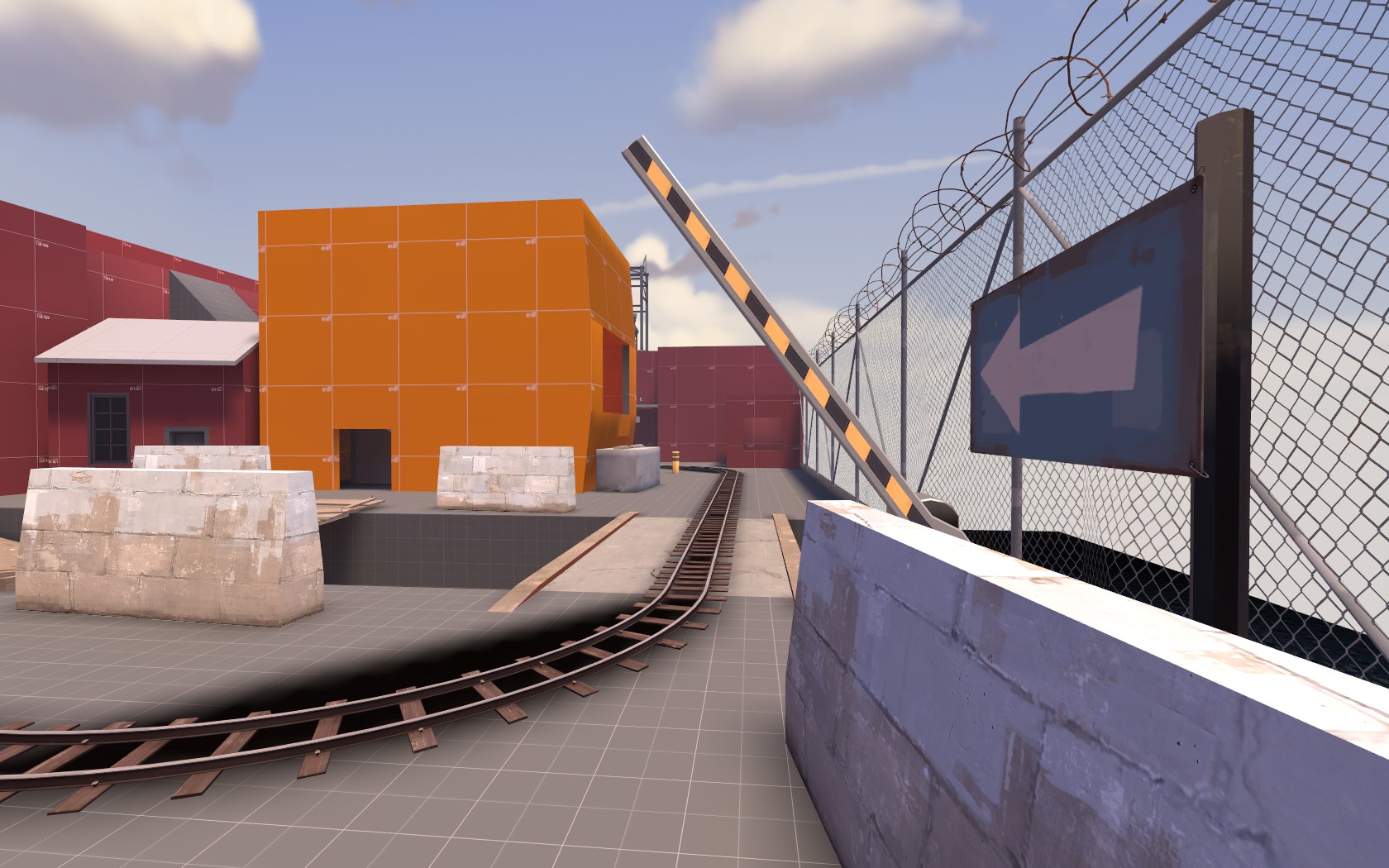 Attackers view at the start pushing the cart. White roof is accessible on the left easily for defenders and rocket jumpable for attackers.
Around the corner of the building, death pit next to curved part of track, white ramp leads to a second "fan vent" entrance into building.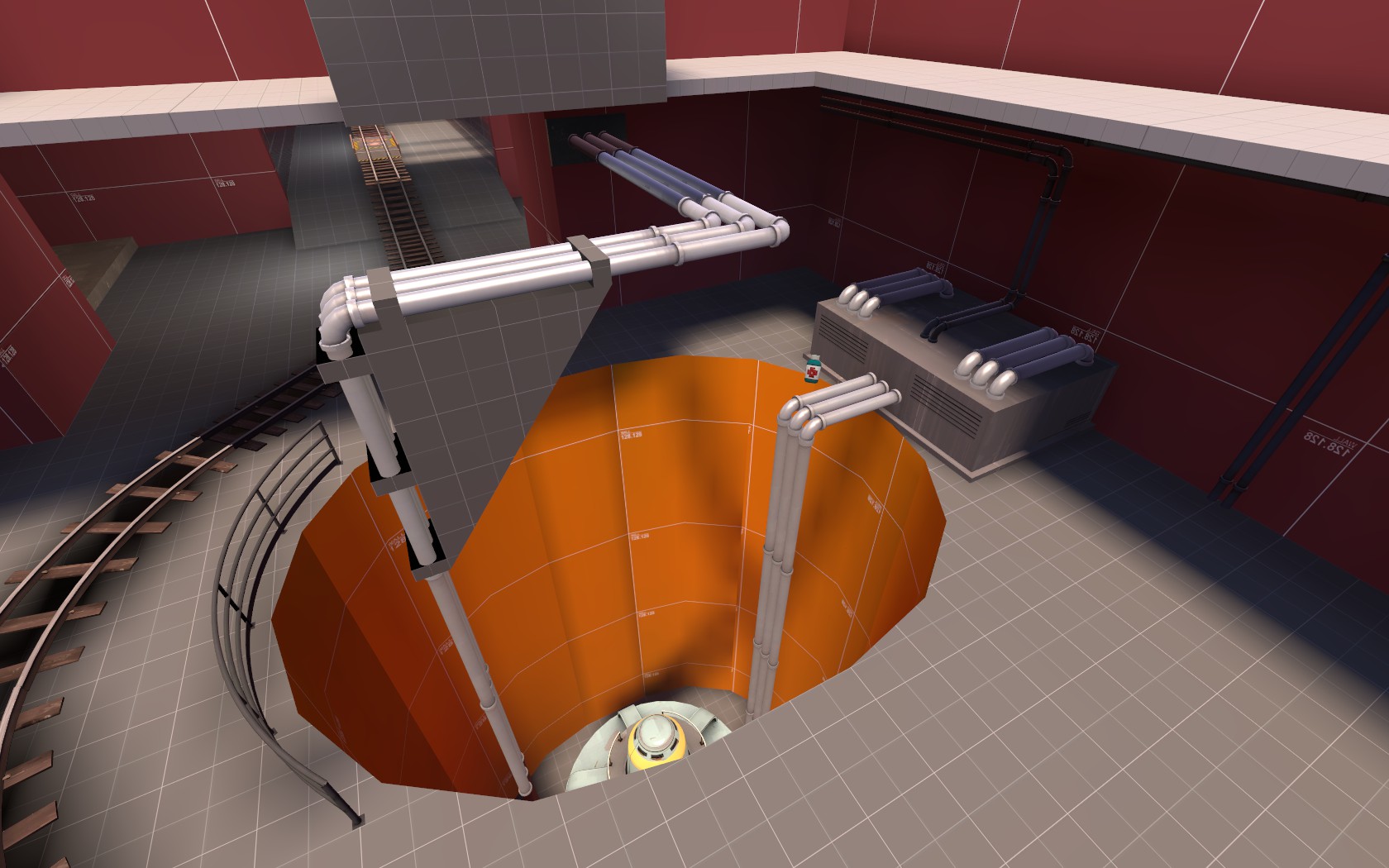 Deathpit next to track.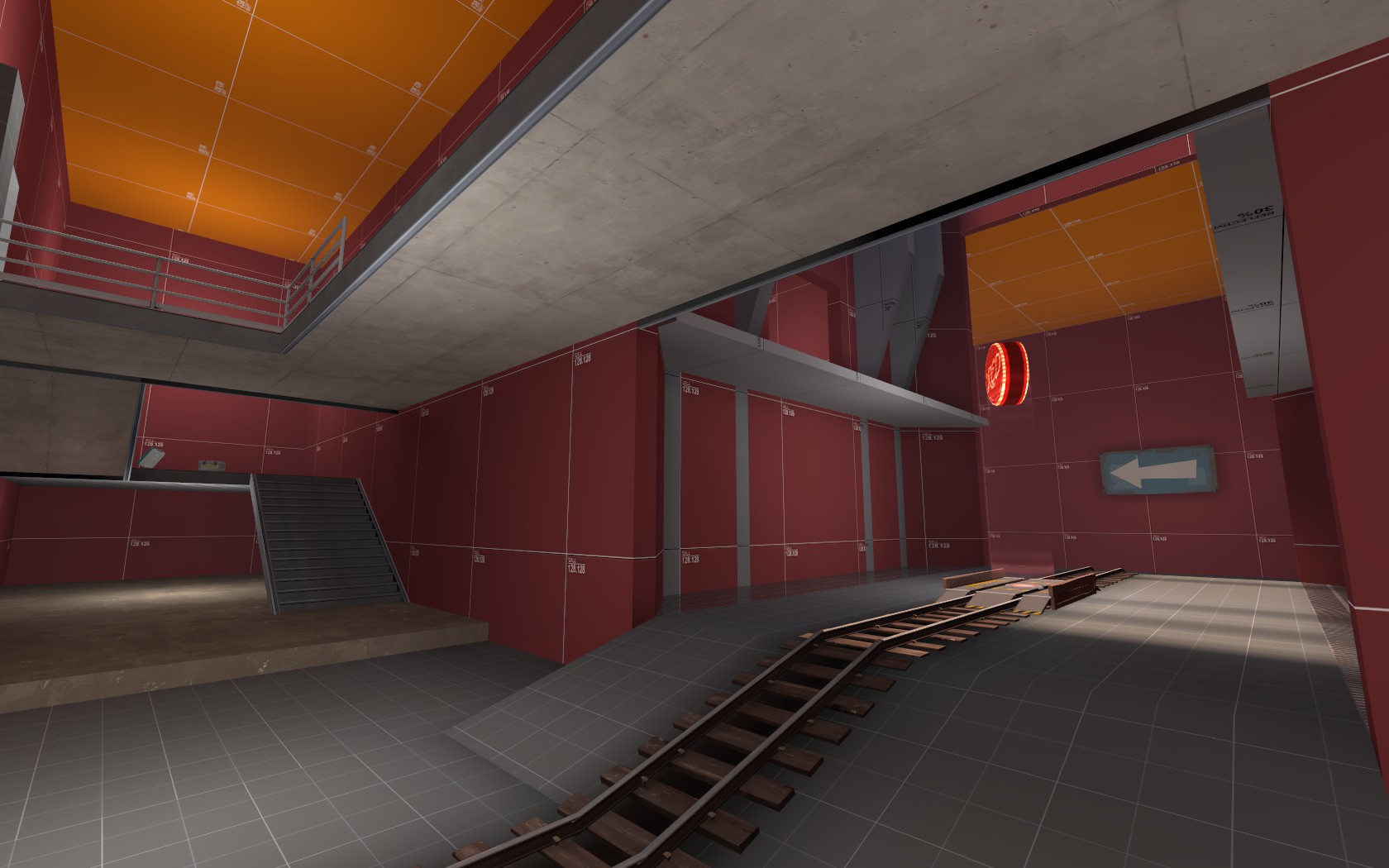 Interior of building, first capture point. Path to left of track leads to upper level, rooms on either side above track and leads to upper path around corner.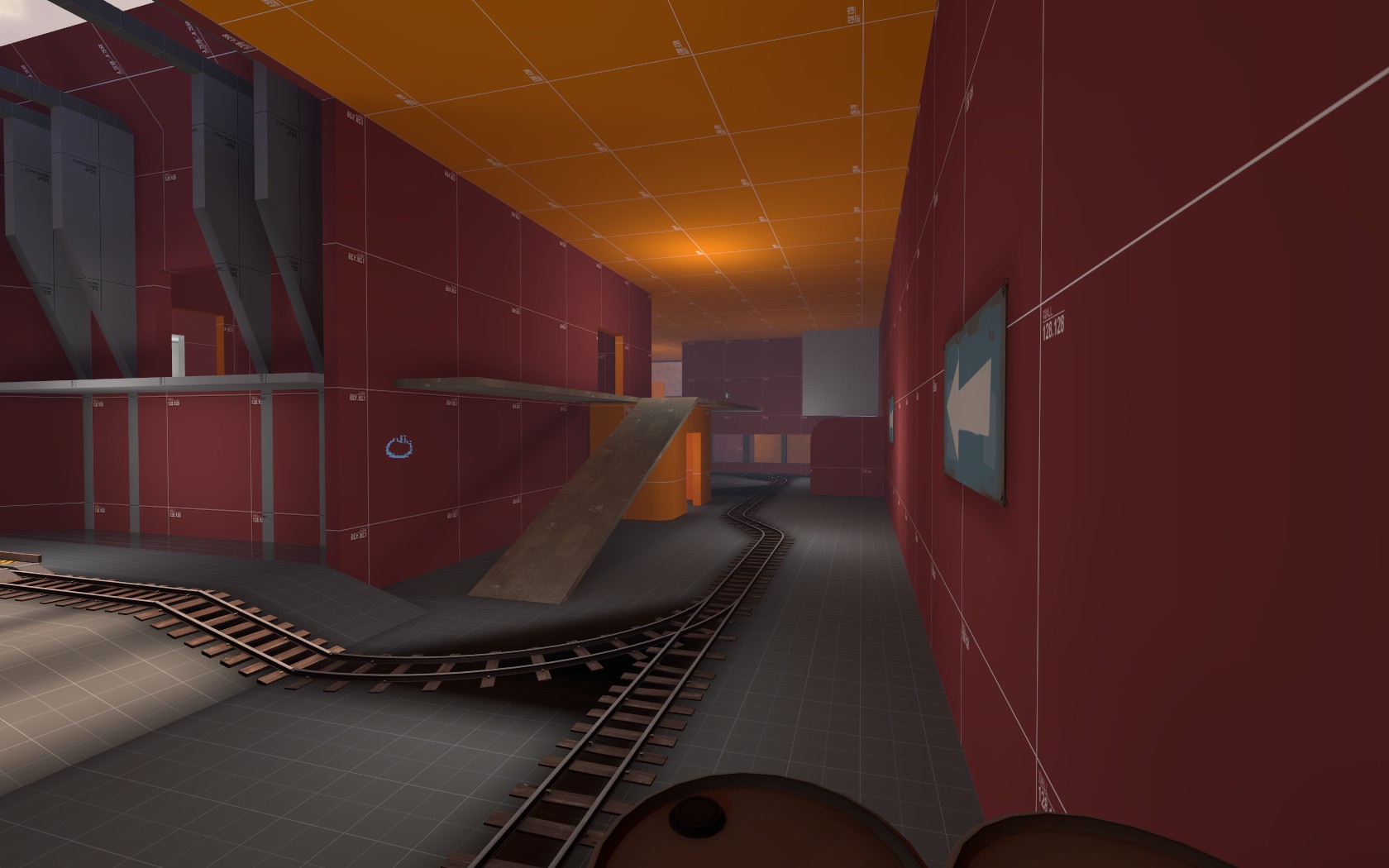 Moving around the corner, forward spawn for red behind the curved jutting out section of wall against the right side.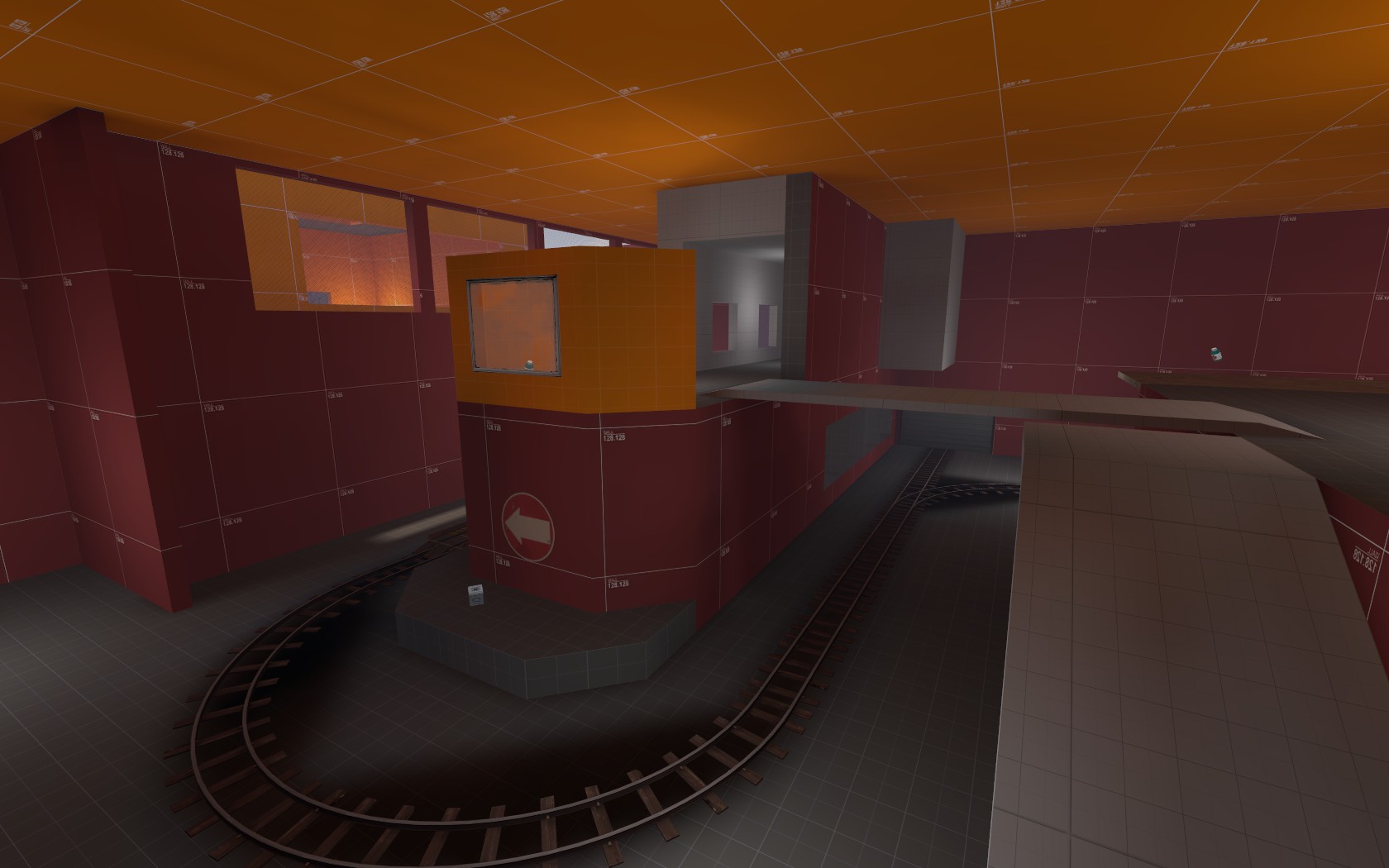 Upper path above track, leads to sniper room. Second capture point around corner.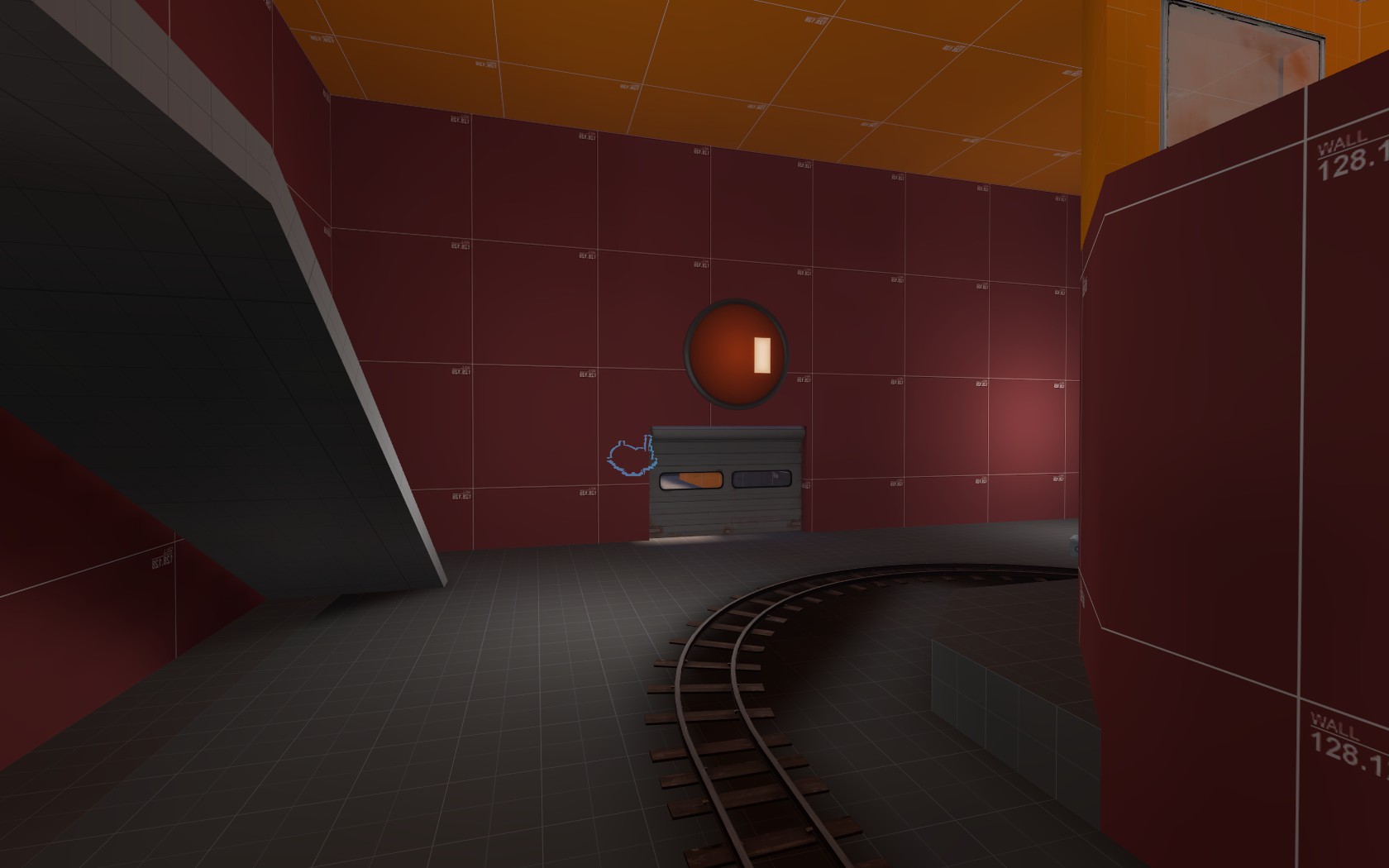 Closed door before capture of second point.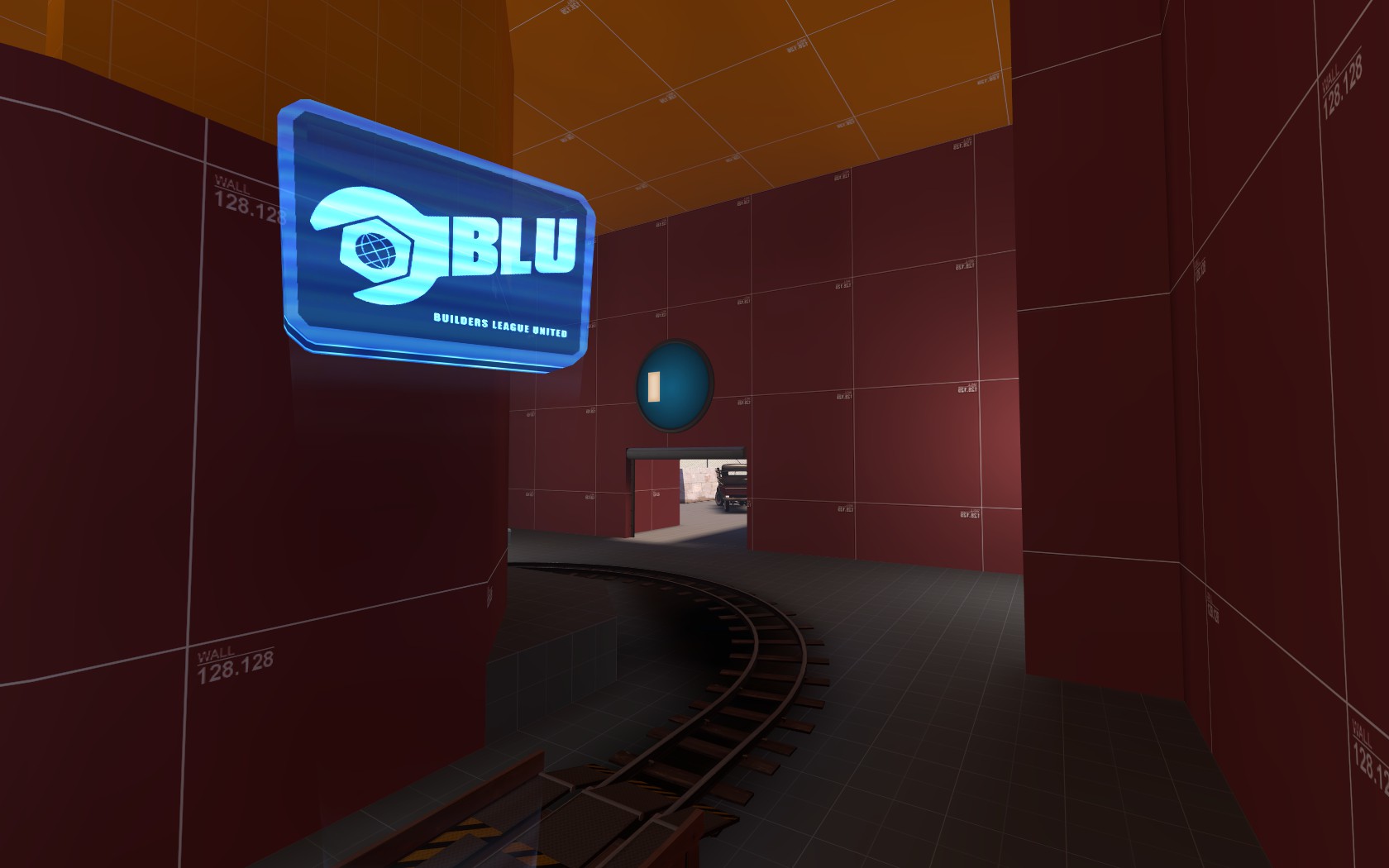 Door opens for Blu on capture.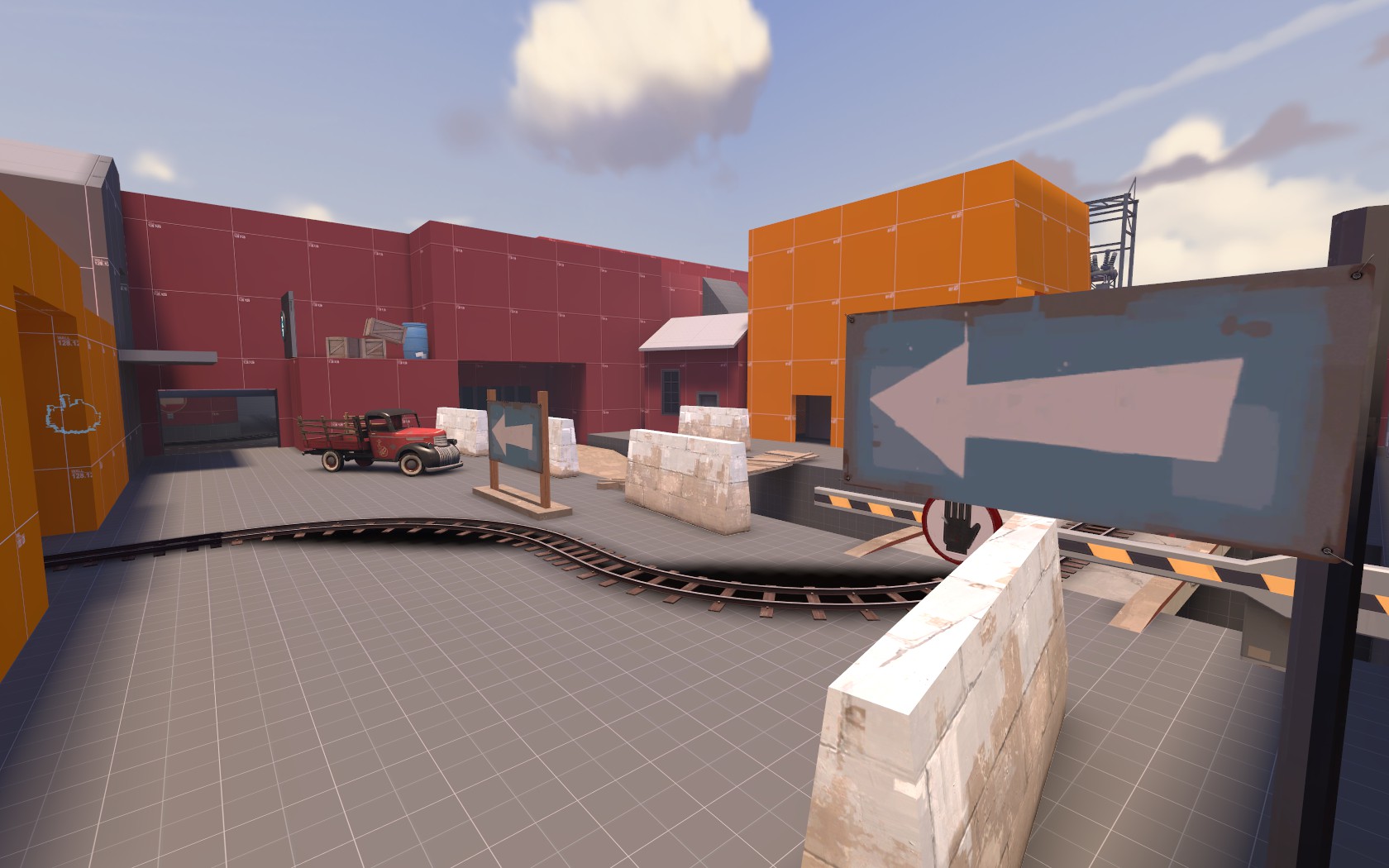 Signs pop up for blu blocking long route around.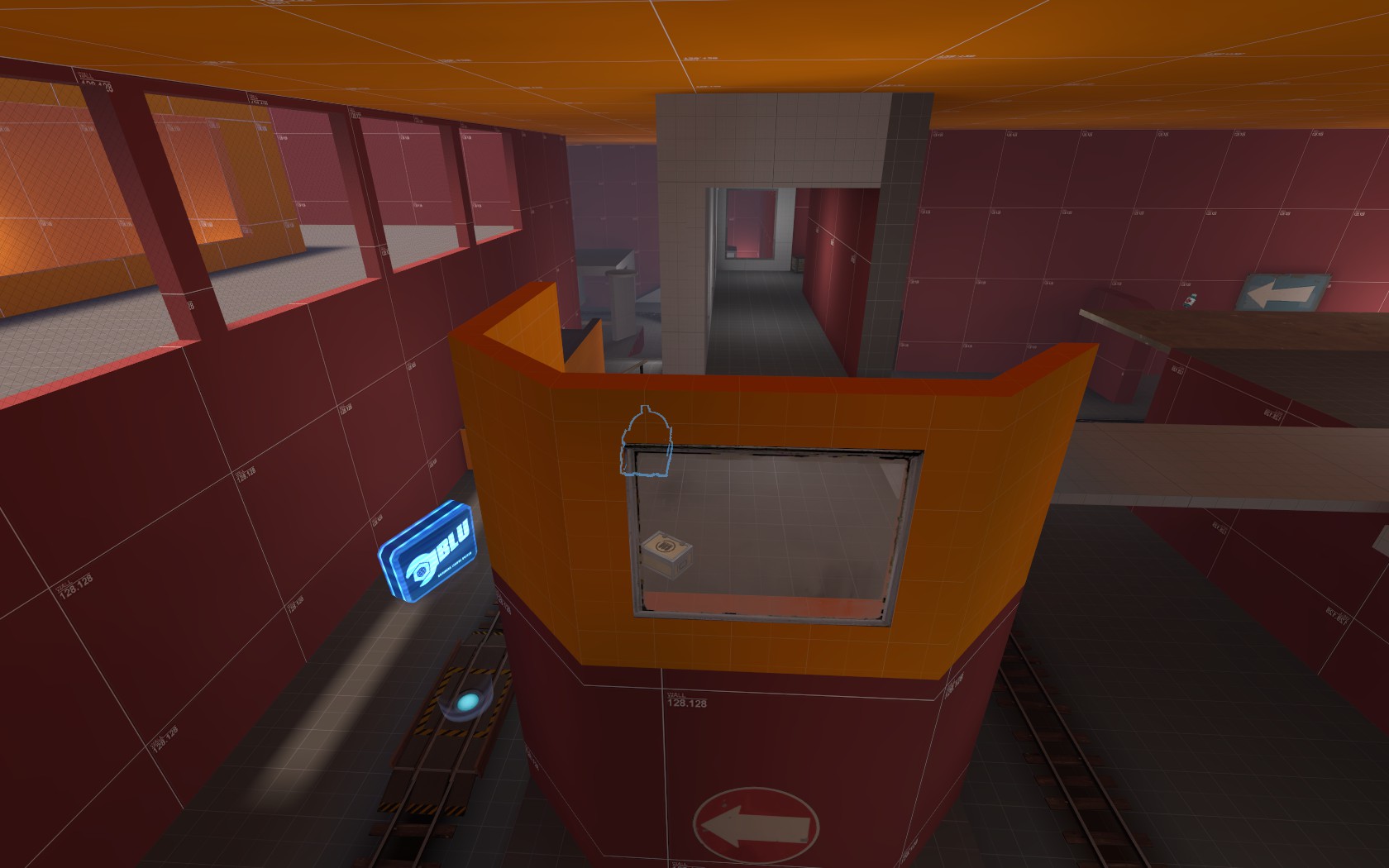 Better view of the upper path, showing the sniper room.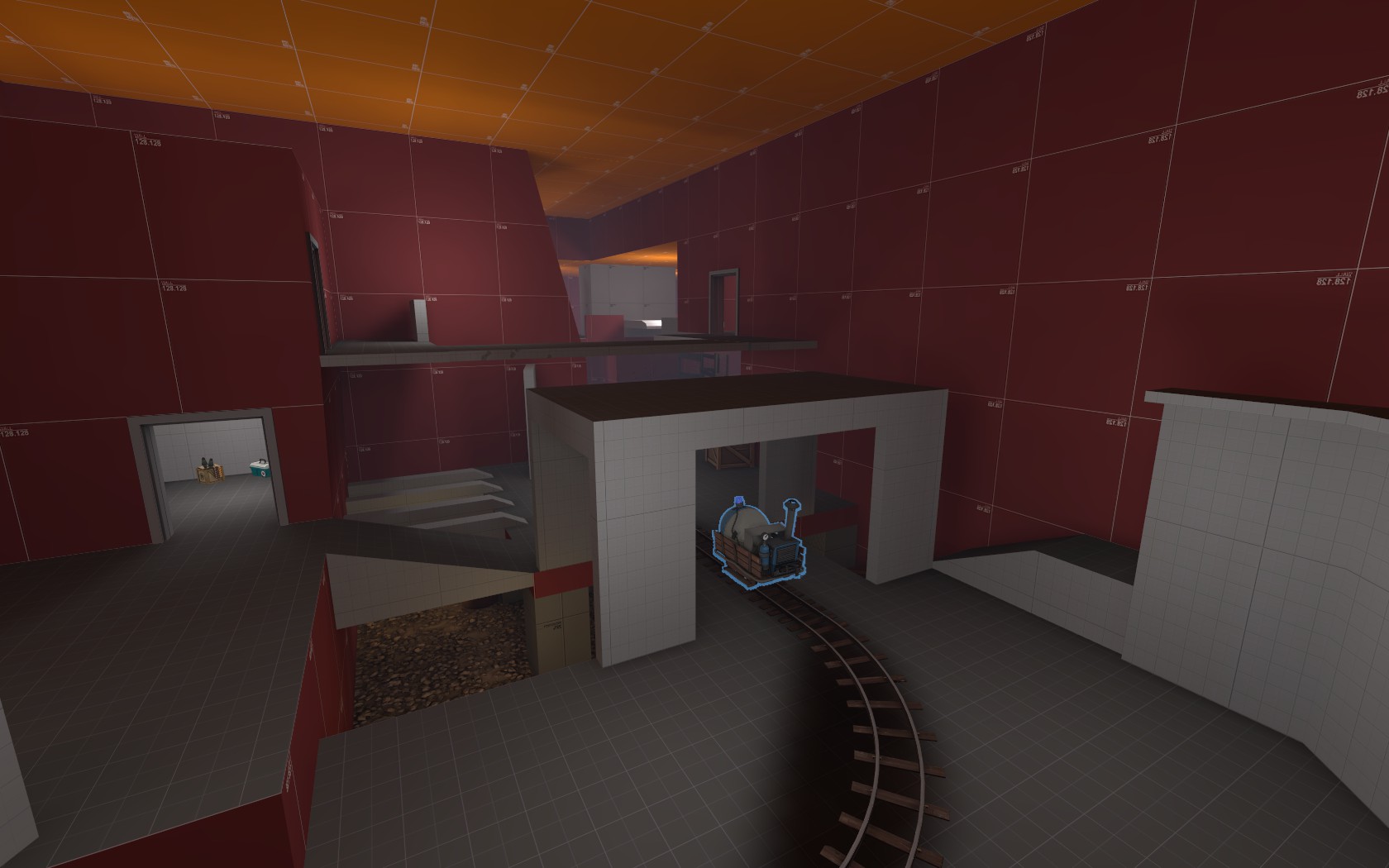 Going to final point, path to upper level on the left, drop down to lower level all around.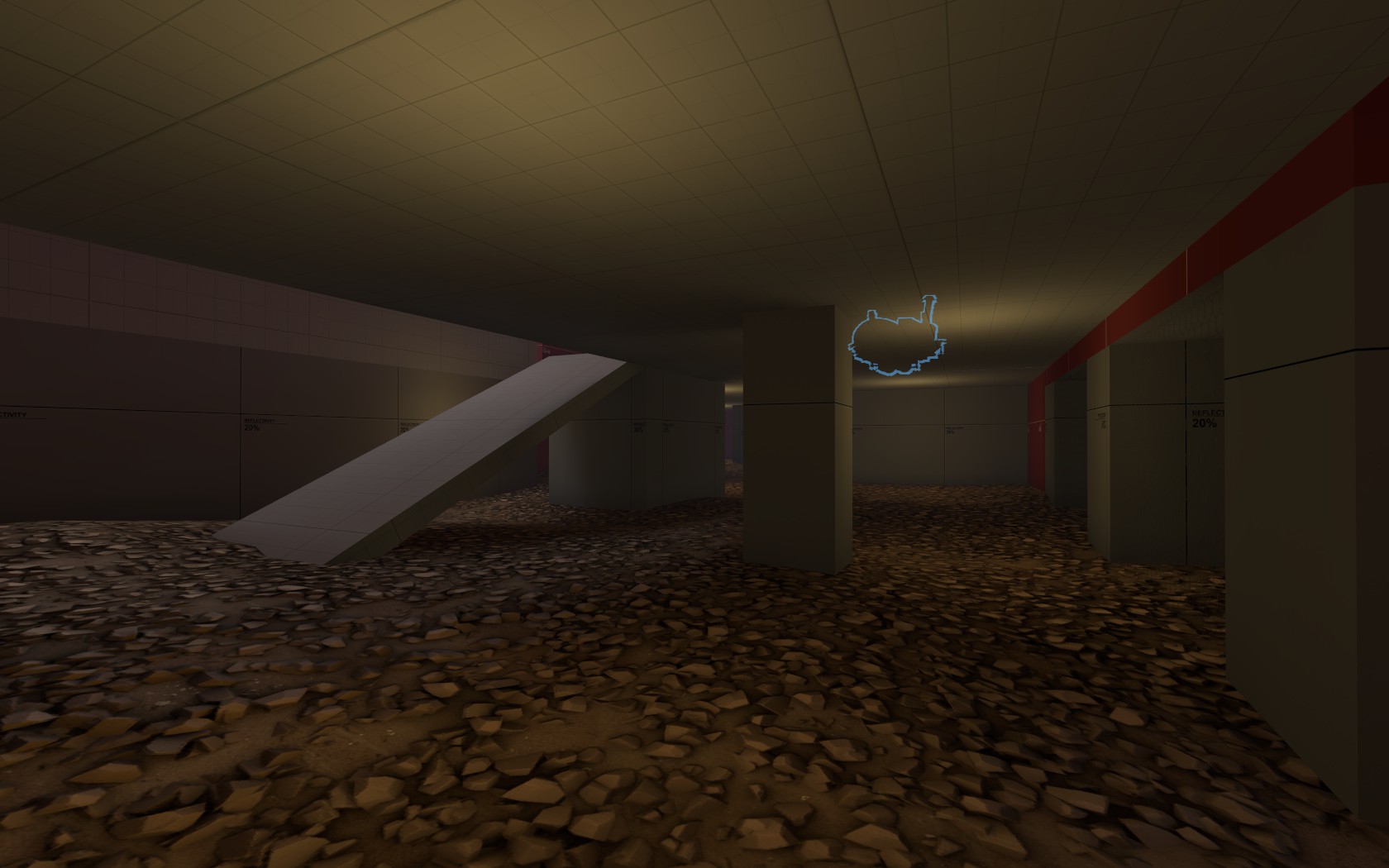 Underground level ramp up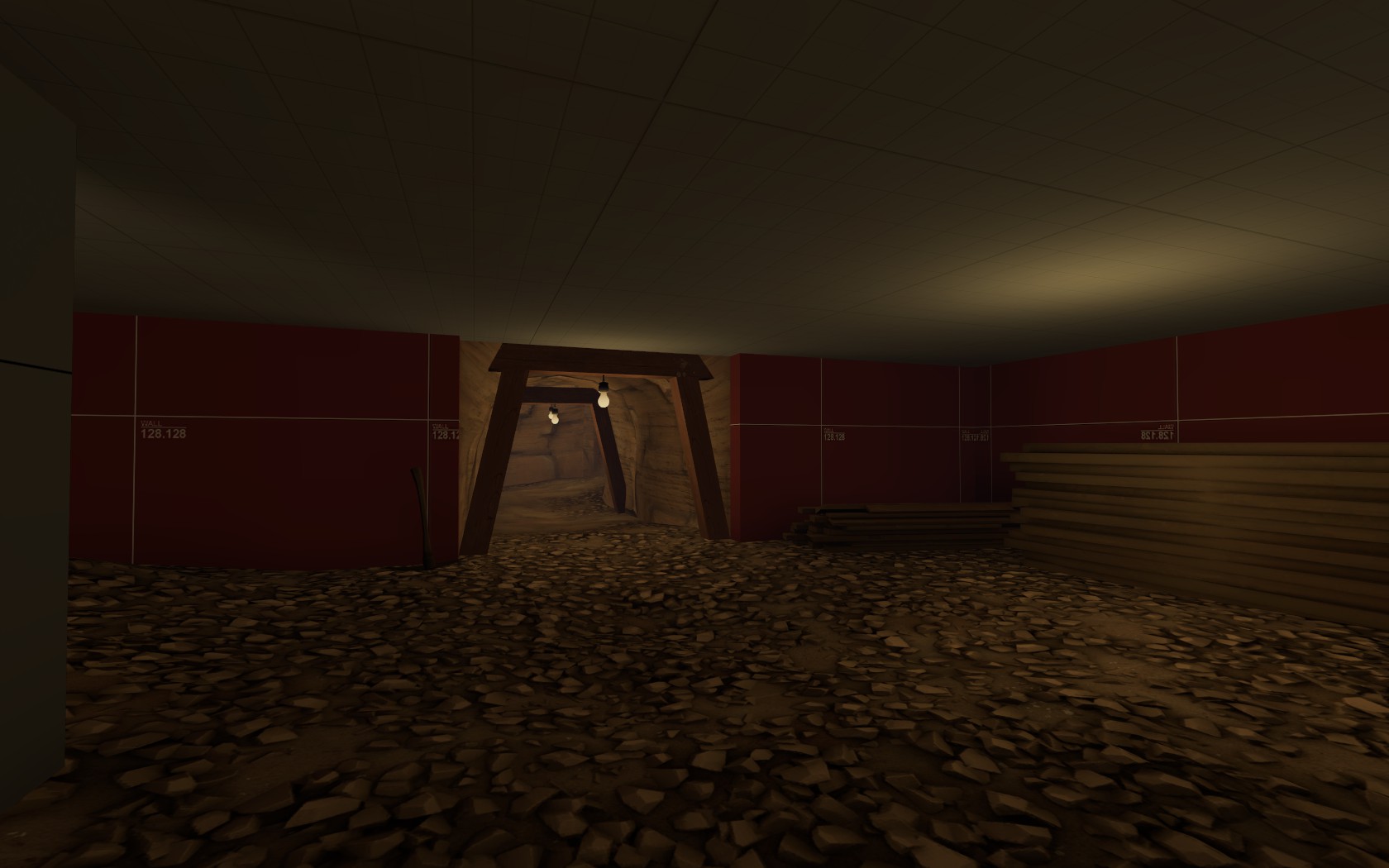 Underground level entrance to path up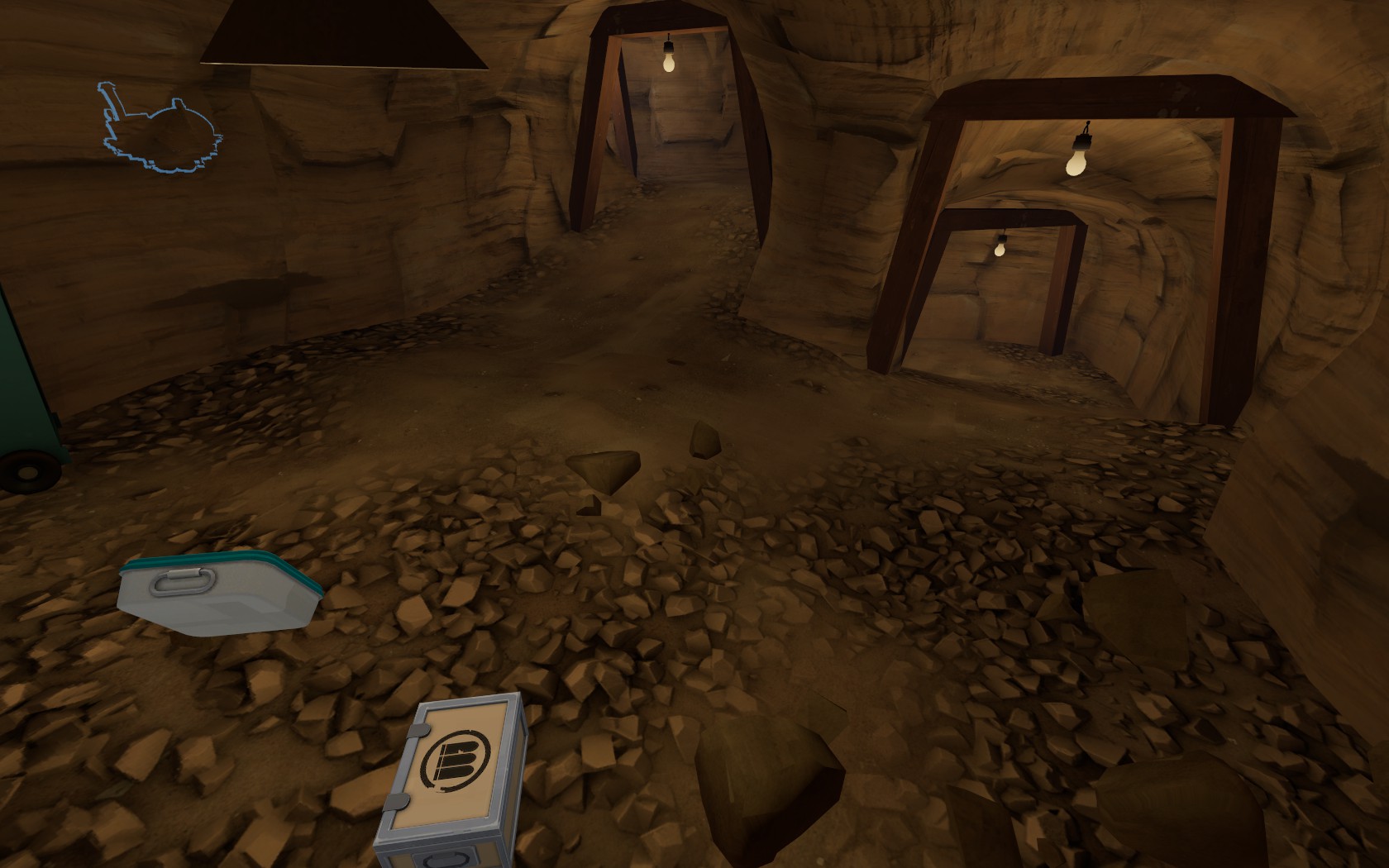 Flanking route going to final point from underground level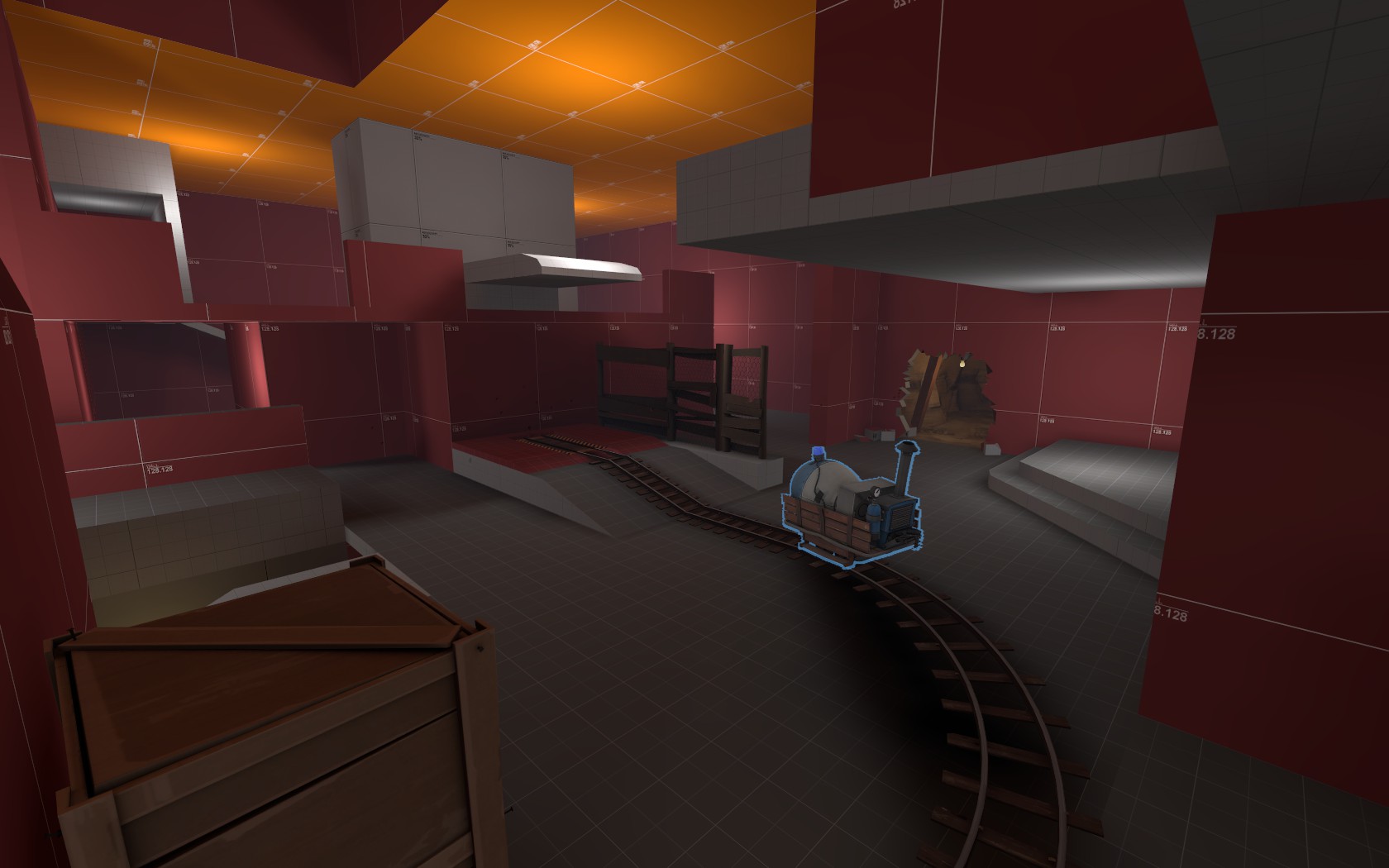 Final Point Stage 2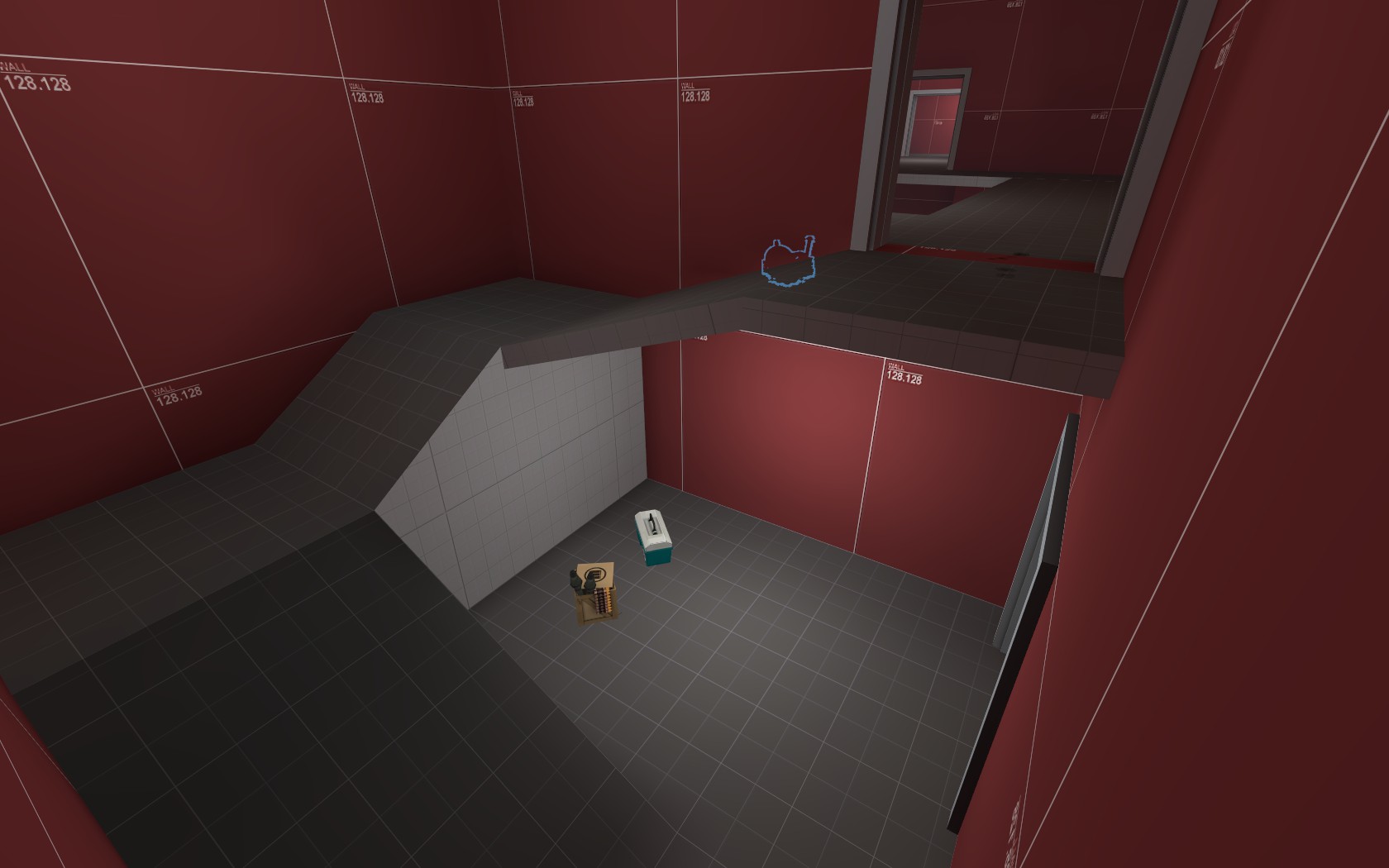 Path up to the higher level going to final point.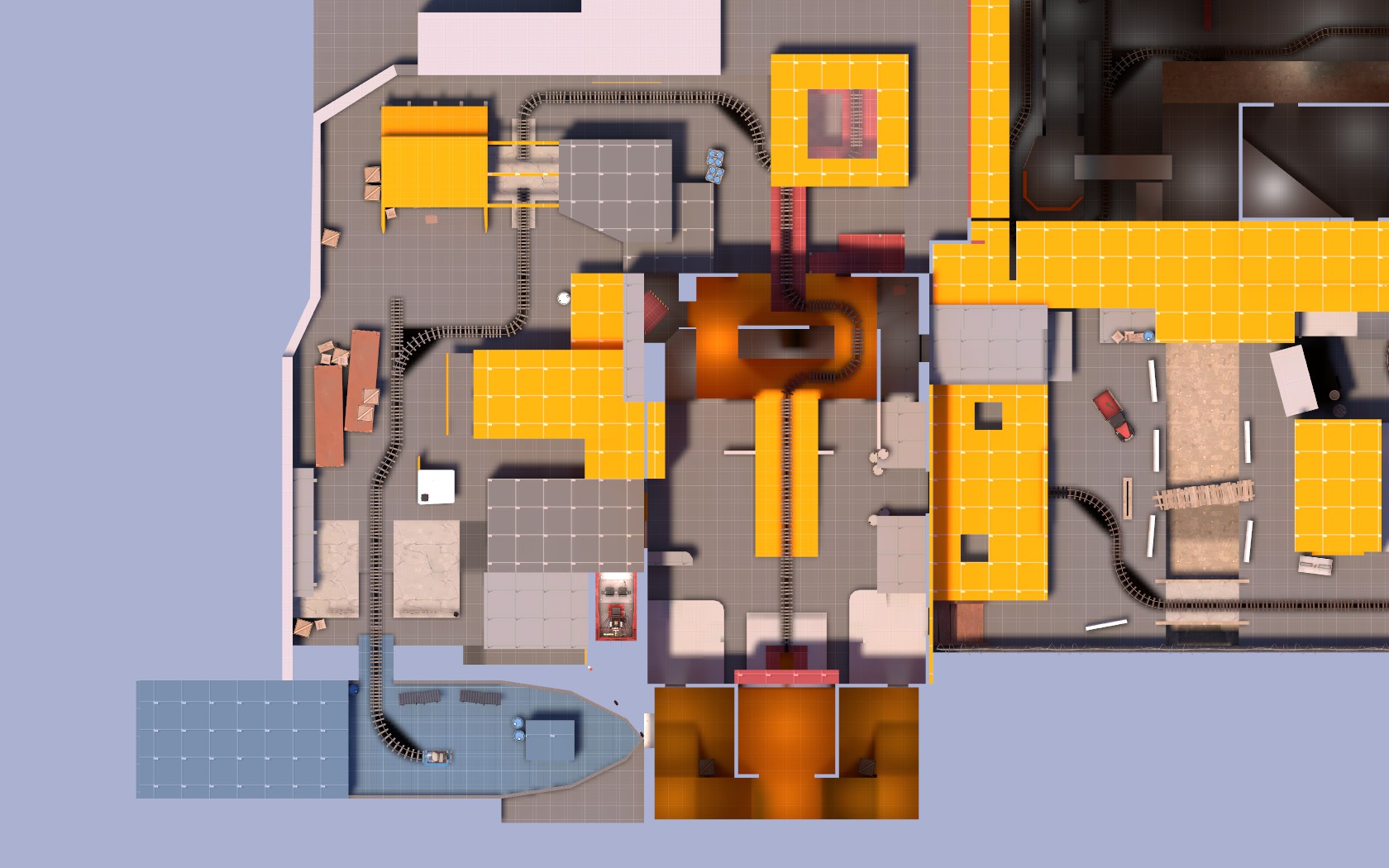 Overview of stage 1
Entire overview
Any feedback is welcome.
Last edited: