Slop & Slime Pack
v1
A pack containing all models & textures used in pl_slopandslime, for your own use!
With this pack, you can also create maps in this style!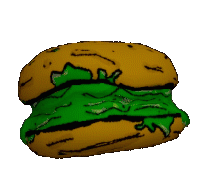 Includes:
-About 94 custom made, original assets, including remade TF2 items, such as item pickups, custom bomb model, resupply/battlements signs and resupply cabinet!
-Prop zoo vmf
-About 50+ Cartoony Textures
Dont forget to check out the map that the asset pack is from also!
https://tf2maps.net/downloads/pl_slopandslime.13232/
Instructions:
Drag & Drop the Maps, Materials and Models folders, into your main TF2 directory.

I'm still pretty inexperienced with doing custom models/assets for source, so please excuse some messy folder structures, names and physics collisions!
You may create anything you wish with this pack, but please remember to credit me, if you do!
If there are any issues, please let me know, I will try to fix when I can!
Follow development of this project, and other things I work on here, on my community discord:
The Farm