72hr Jam 2022

Pâtisserie en Pointé (TF2-Themed Cakes)

2017-02-13

A hybrid of Source Filmmaker and digital painting to make something sweet this jam.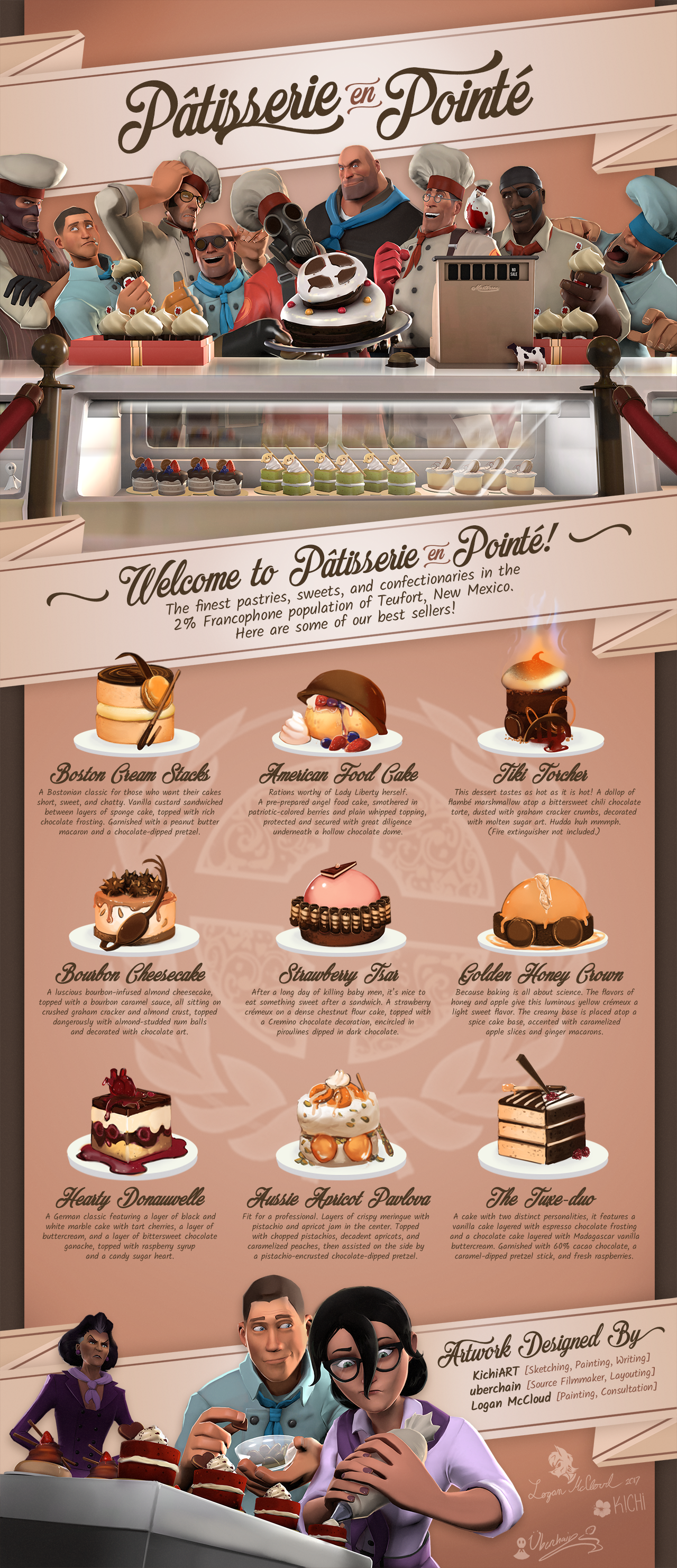 In collaboration with KichiART and Logan McCloud, Source Filmmaker and digital artwork make sweet,
sweet
love to each other within 72 hours (and 2 days before everyone's favourite Hallmark Holiday, Valentine's Day) to create some cakes based off our favourite 9 mercenaries. The combined time was 30 hours.
KichiART's Steam:
http://steamcommunity.com/id/songofSwan/
Logan McCloud's Steam:
http://steamcommunity.com/id/Hyperchaotix/
Custom Resources Used:
Cheese Shop Counter
by boomsta
Pie-Raw
by VLEK
Camping Scarf
by Bapaul
Miss Pauling
by crazyb2000
The Administrator
by Rebbacus
Enhanced Demoman + Engie + Soldier
by Maxxy
Stylish Spy
by AyesDyef
Cupcakes
by EmeraldBunny20
Cupcake + Christmas Gift
by Apples
Thug Heart Candy
by Astute