gd_rodense
A6
Destroy the enemy robots to claim victory
Rodense uses a new 'generator defense' mode where teams have to shoot down the enemy generator while defending their own generator. In this specific map, each team has 3 generators corresponding to a different robot and defense system. Saws, lasers, and flame. The active robot dictates what defenses your base will have.
The current layout stands as more of a proof of concept and will be changing drastically to accommodate how the mode plays, majority of the 72 hours was spent getting the actual mode to work instead of focusing on the layout.
made for the 72 hour winter Jam
May I introduce your
MECHANICAL TERRORS

SAWBOT: LORD OF THE LUMBERMILL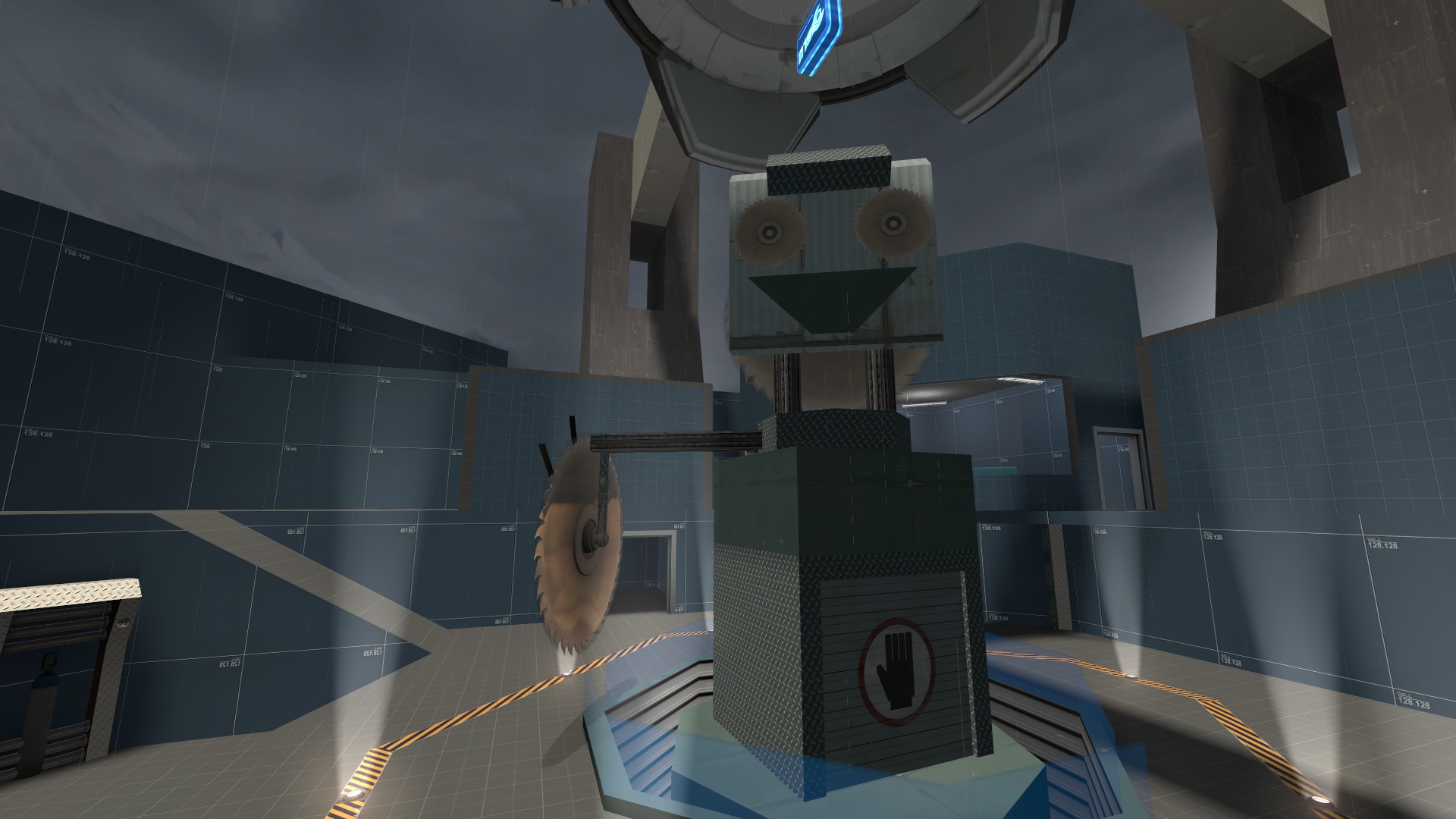 Do not be fooled by his happy guise, the saw he replaced his arm with is enough to cut down the world tree itself!
Beware his minions during his presence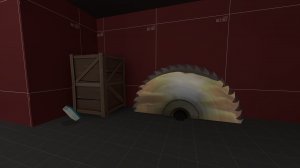 LASERBOT: LORD OF THE LIGHTSHOW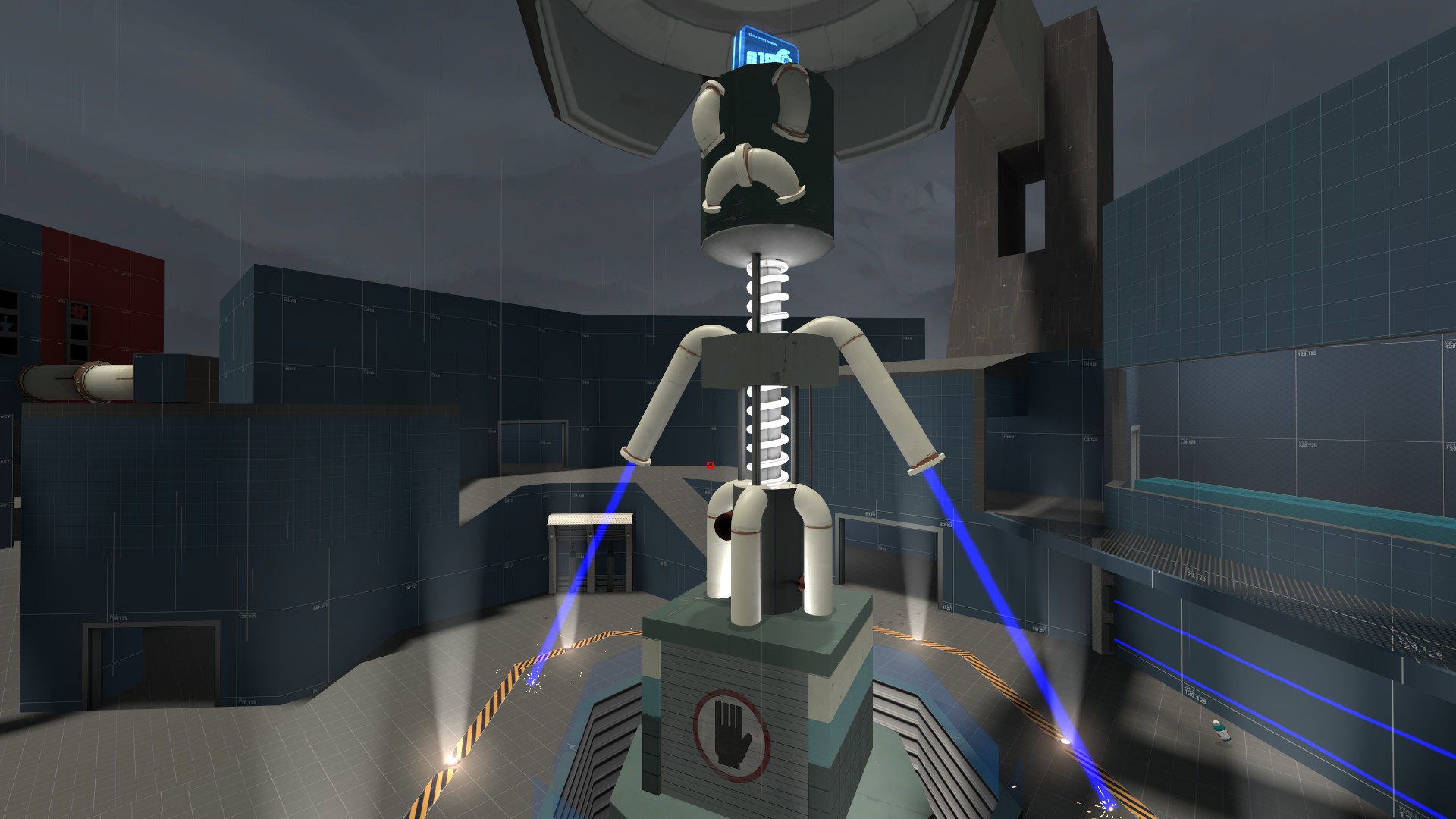 He hates mondays and has a bad attitude, dont let his gorgeous showmanship of light mastery distract you from your goal
Laserbots show inspires all lasers around him to activate as well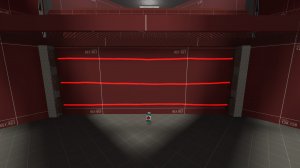 FLAMEBOT: LORD OF PETROL AND BACKYARD BBQ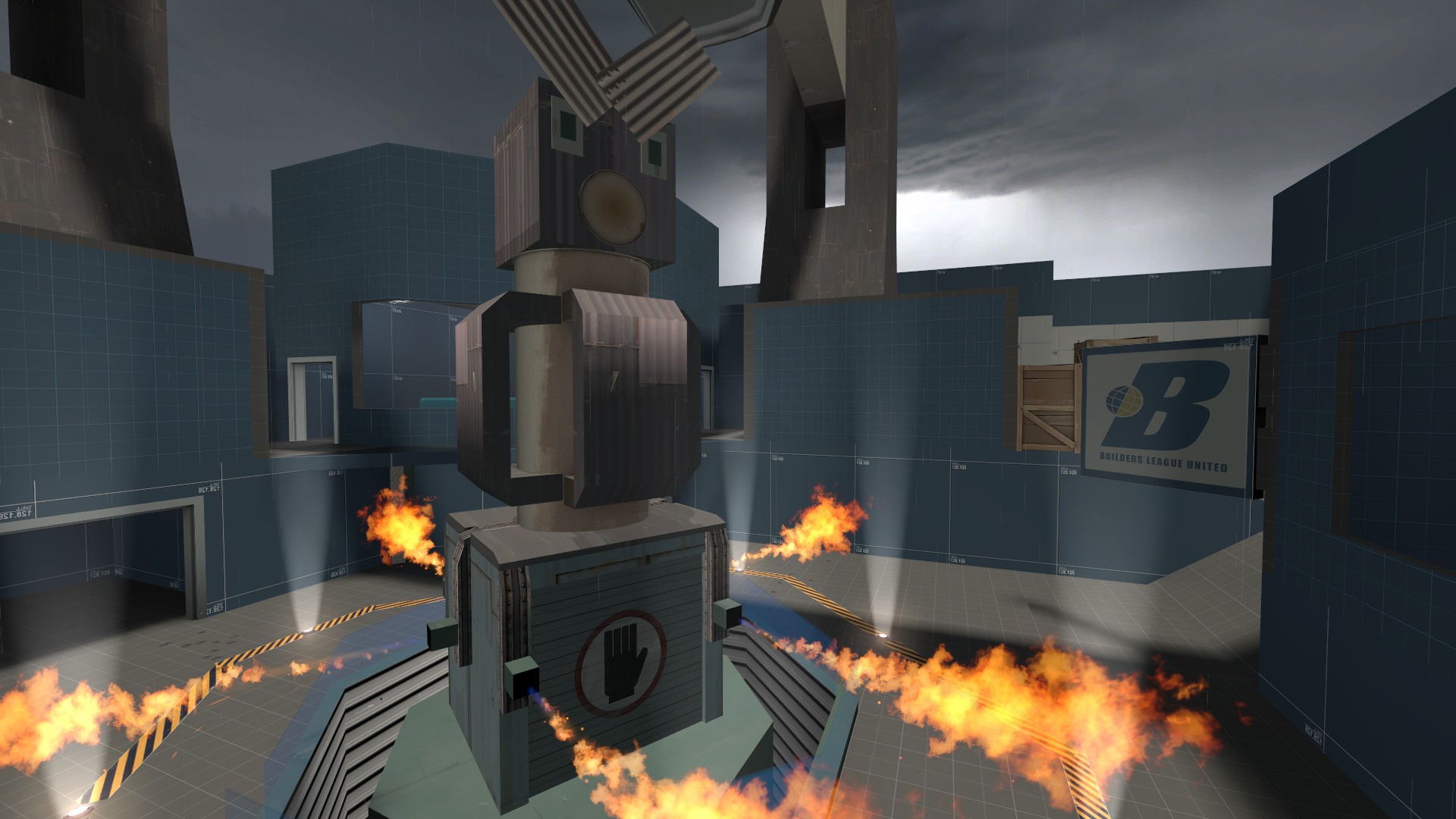 That smell is not a delicious hamburger or hot-dog, but the smell of your team burning flesh! Cooked to a perfect temperature and ready to be served at that!
His grilling skills are transferred to all fire in the map, beware the active firewalls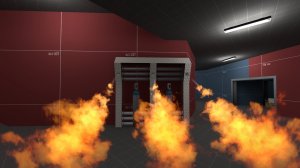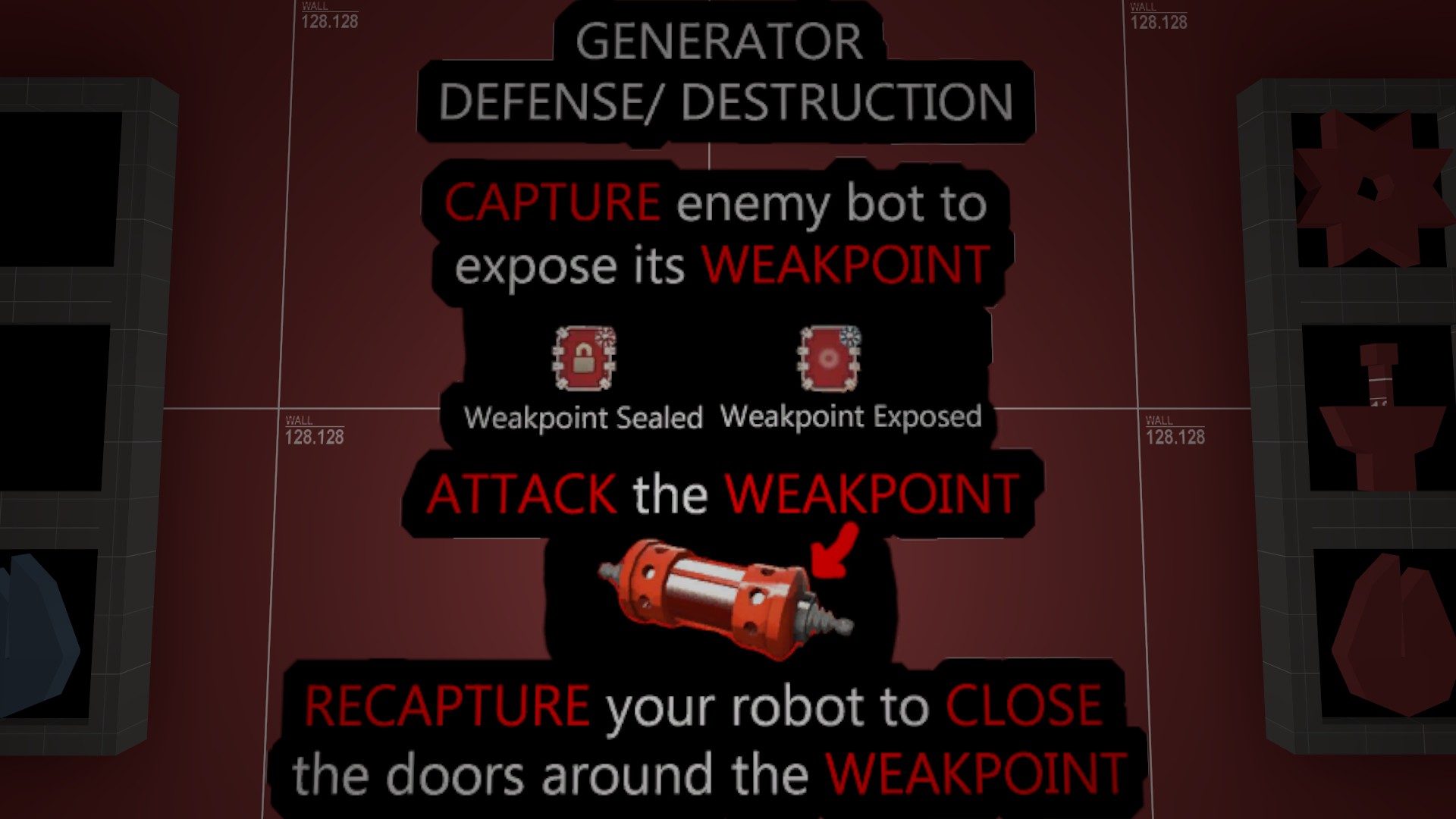 Special thanks to
Benoist3012
for his assistance and teaching me of an entity that makes the robot generators satisfying to fire upon.