black_mesa
B5
Based off Black Mesa lobby from HL1.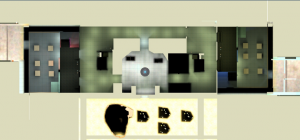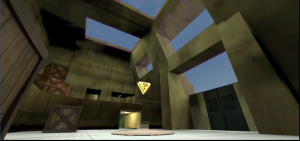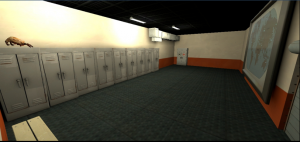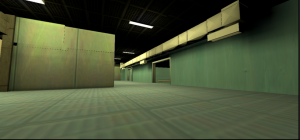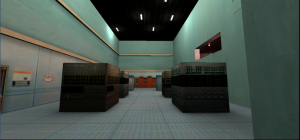 This is based off the lobby of Black Mesa in the game
Half Life 1
. Many of the textures I had to make myself by taking screenshots of the game and editing them so they could be used. It was very tedious indeed. However, I am glad that I got the textures so it can look like the actual location.
For some odd reason, after I built the cubemaps the glass and chrome turned pink. I would deeply appreciate it if someone would please, PLEASE, tell me why it's pink and how to fix it.... PLEASE!
Furthermore, I still don't know how to set up cameras for spectator mode. Please help!
Other than that, I just want to say that it's an indoor map, so almost all of the lighting is artificial and a bit dim to add some atmosphere. However, I did make sure to raise the roofs in the major areas so that players can still rocket jump and all that jazz.
Overall, I really, REALLY need someone to test it out so I can figure out where the chokepoints are and determine if I need to add extra hallways or something like that. However, I don't want the map to be too complicated, since it's just a KOTH map, and not a multi-capture point map.
Anyway, if there's anything else you wanna know, just ask me.
--Reisha