Valley
A1
Small KotH map with two very distinct height levels. Work in Progress.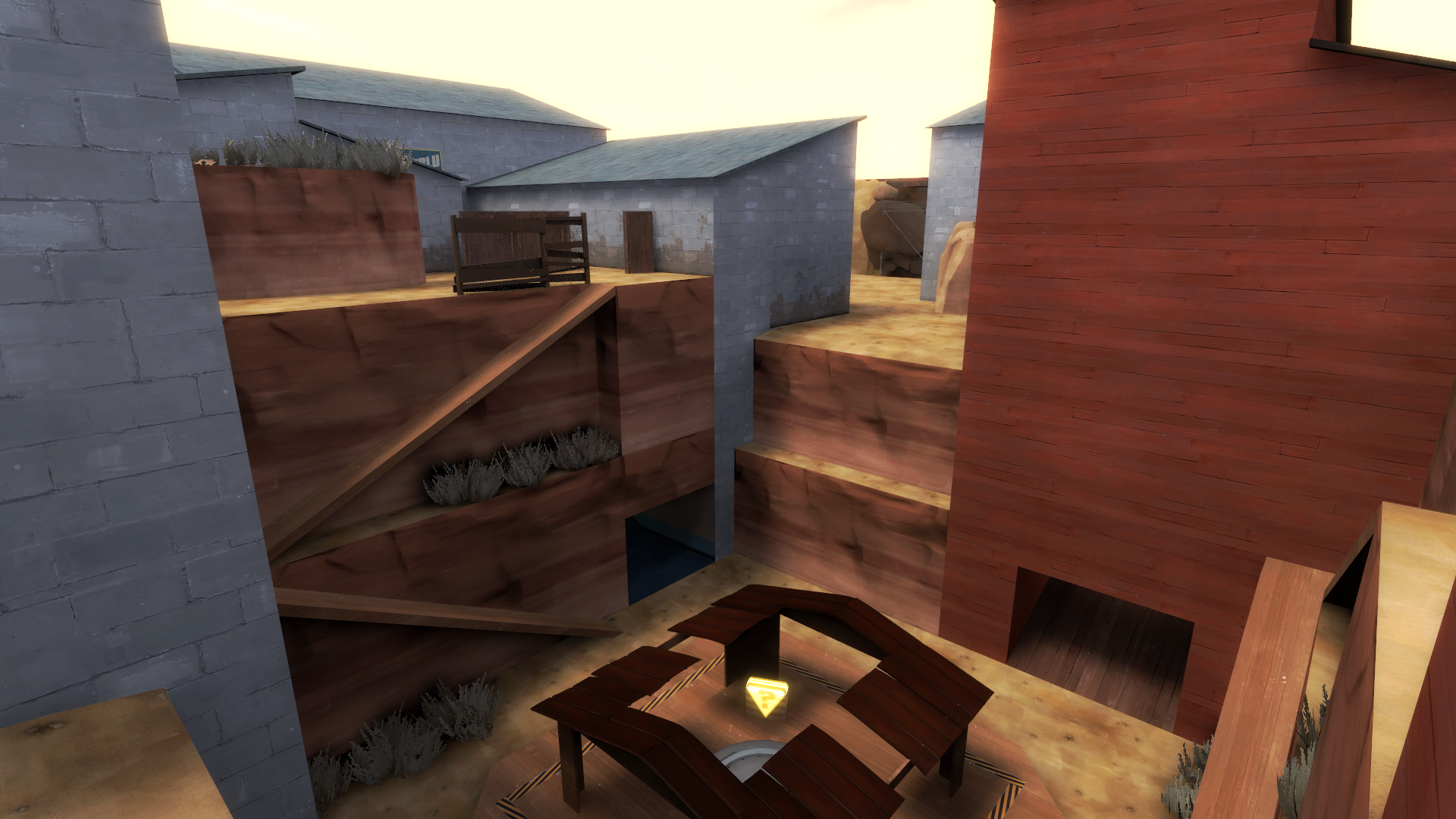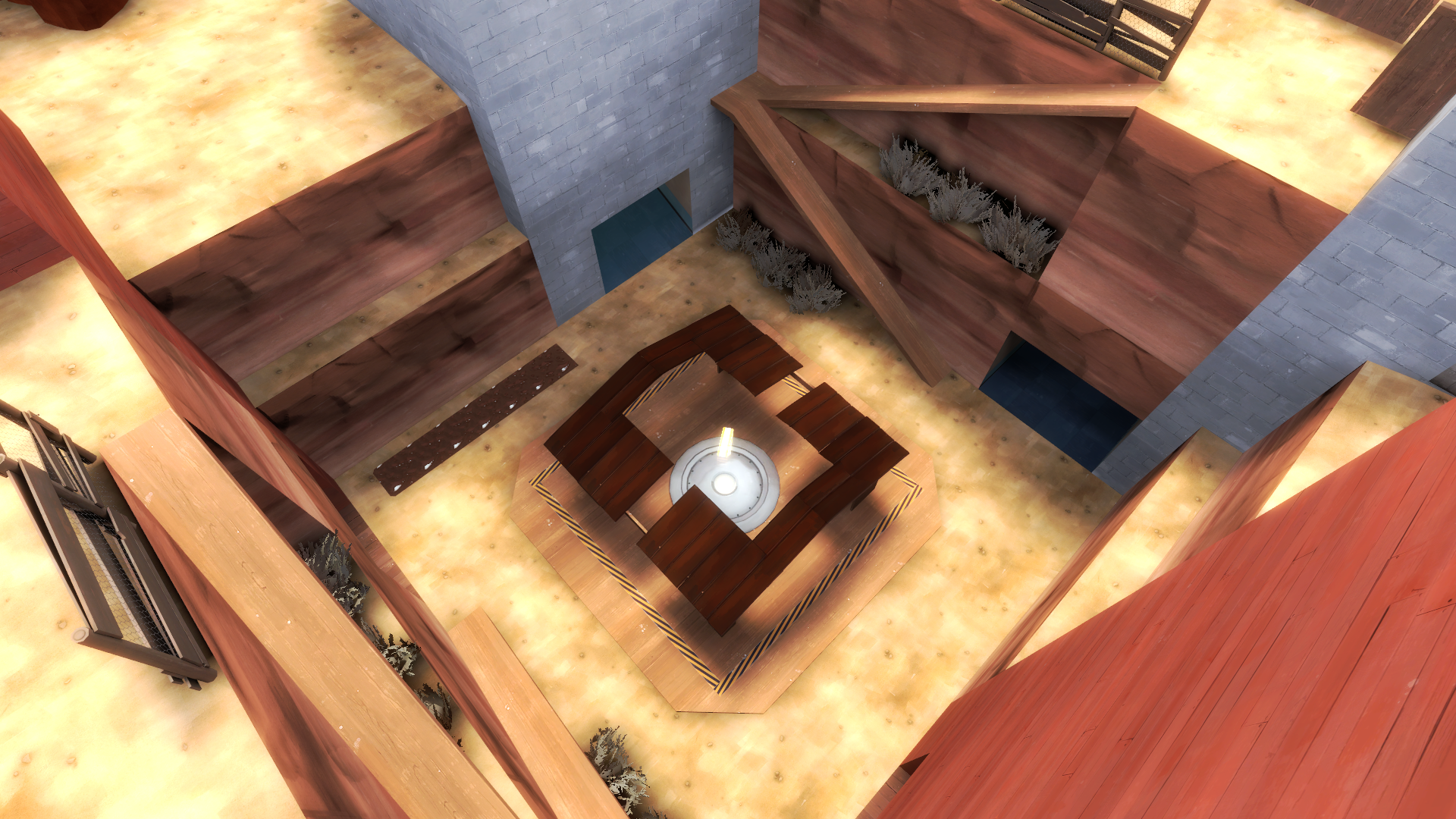 A very compact Dustbowlish-themed KotH map. I started working on it with the intent to basically put the control point at an elevation way below most of the rest of the map, just to see how difficu lt holding the control point would get, even with relatively short respawn wave timers.
This is the first TF2 map I let see the light of day, so it probably has a lot of issues that stem from a lack of experience or things like that. It is very much a work in progress, so any recommendations, tips, and advice would be much appreciated.