koth_occult assets, the cavern theme
v1
You too can make cool looking caves!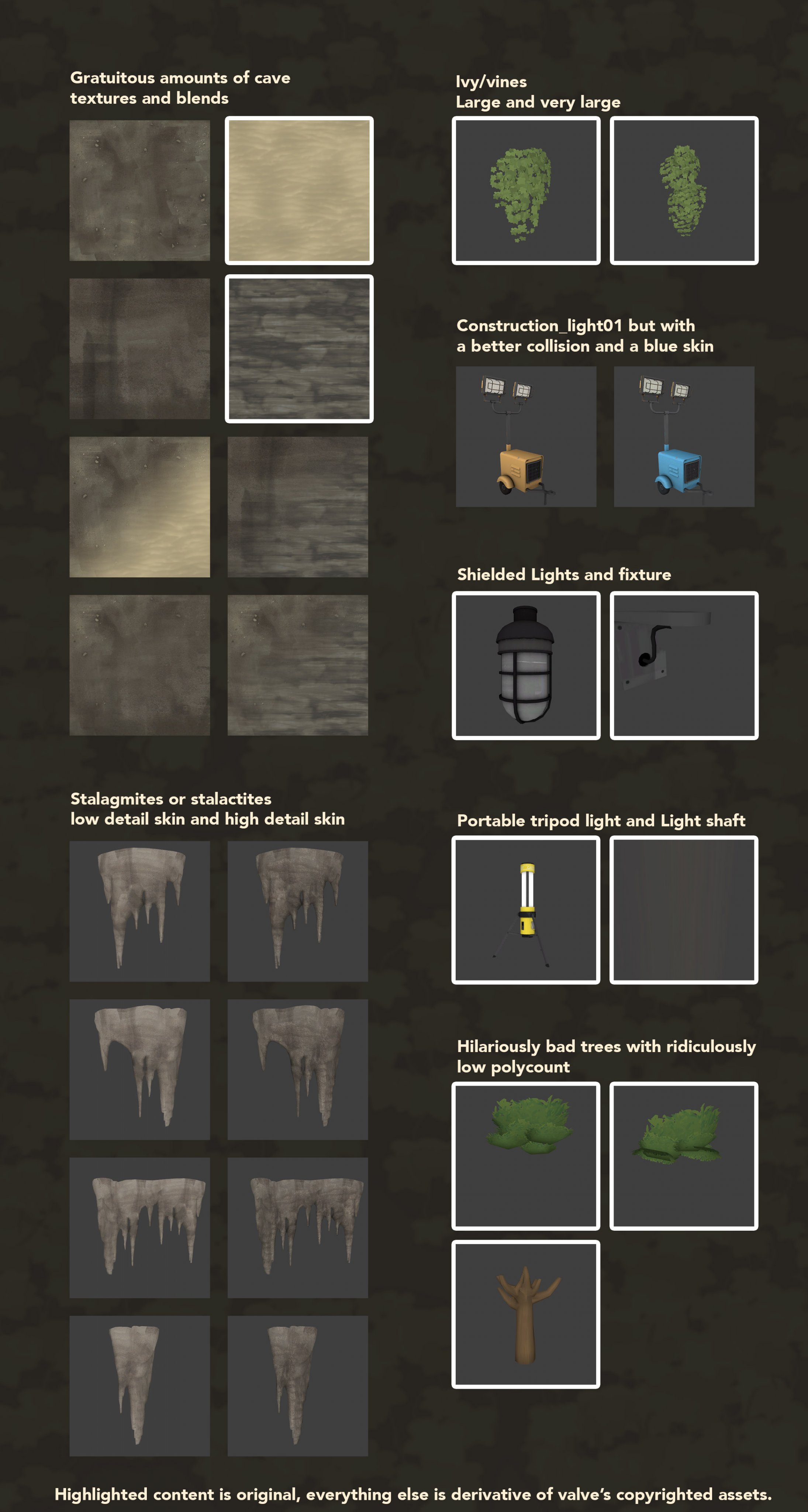 With the exception of stalactite_01 to 04, the construction_light02, dirtground005d and rockwall005, this content is given to you as public domain.
Patronage and crediting is appreciated but in no way mandatory.
The exceptions listed above are derived from Valve's copyrighted assets, I have no rights to them nor can I sublicense them to you. I'm distributing them because they let me get away with it.
Assets included in this pack are:
materials/cavern/blendgroundtosand
materials/cavern/blendrocktomorerock
materials/cavern/blendrocktoground
materials/cavern/blendmorerocktoground
materials/cavern/dirtground005
materials/cavern/rock01
materials/cavern/rockwall005
materials/cavern/sand01
models/props_cavern/tripod_light
models/props_cavern/shielded_light
models/props_cavern/shielded_light_fixture
models/props_cavern/construction_light02
models/props_cavern/ivy01
models/props_cavern/ivy02
models/props_cavern/stalactite01
models/props_cavern/stalactite02
models/props_cavern/stalactite03
models/props_cavern/stalactite04
models/props_cavern/tree_trunk
models/props_cavern/tree_leaves01
models/props_cavern/tree_leaves02
models/props_cavern/vol_light001
Installation: place the cavern folder in your tf/custom/ folder