72hr Jam 2022

Dixie (stage 1)

planning

it's dixie!!! wooooahhhhh

I'm recreating Dixie's unreleased first stage from almost scratch. In the interest of fairness/honesty, this is the .vmf I'm starting with: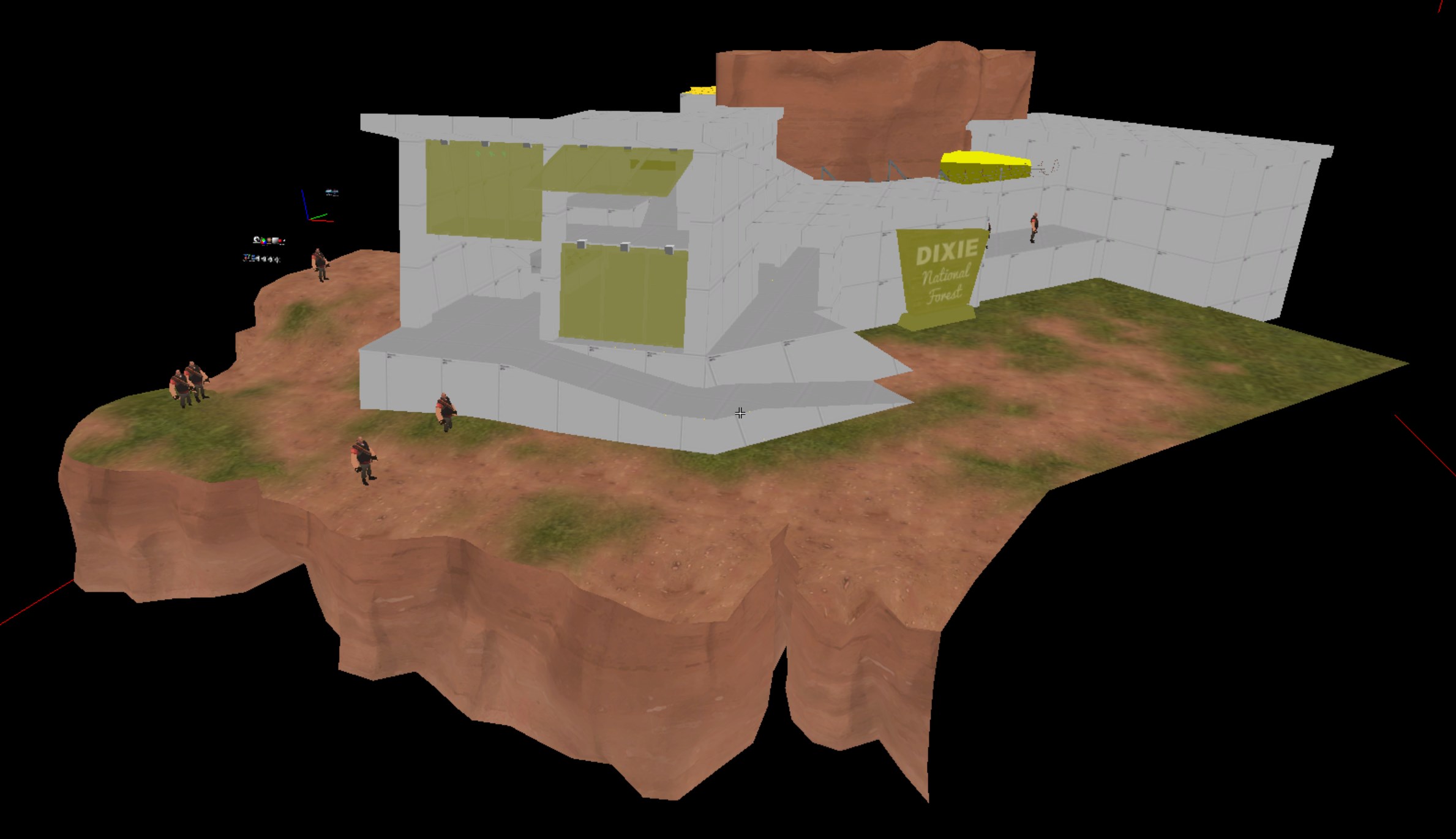 I'm planning on keeping a somewhat thorough development log on this project, so I'm starting this thread early and documenting my design decisions as they come up. Hopefully this will be playable by the end of the jam.