72hr

cp_dirtnap

2017-02-12

A quick project that took me way too long

So, this is honestly my first actual map in hammer. This is a small 5cp map in which you do what you would normally do in any 5cp map, which is play the objective.

This map was meant to have a desert theme (mostly because I hate the cold).

THINGS THAT NEED TO BE WORKED ON

- More Props

- Better Lighting

- Better Spawns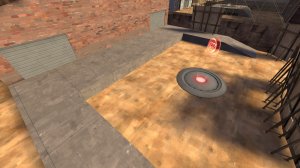 That is pretty much my entire explanation of the map because im bad at explaining things.