Canyon Pass
A5
A balanced Capture the Flag match in a Canyon.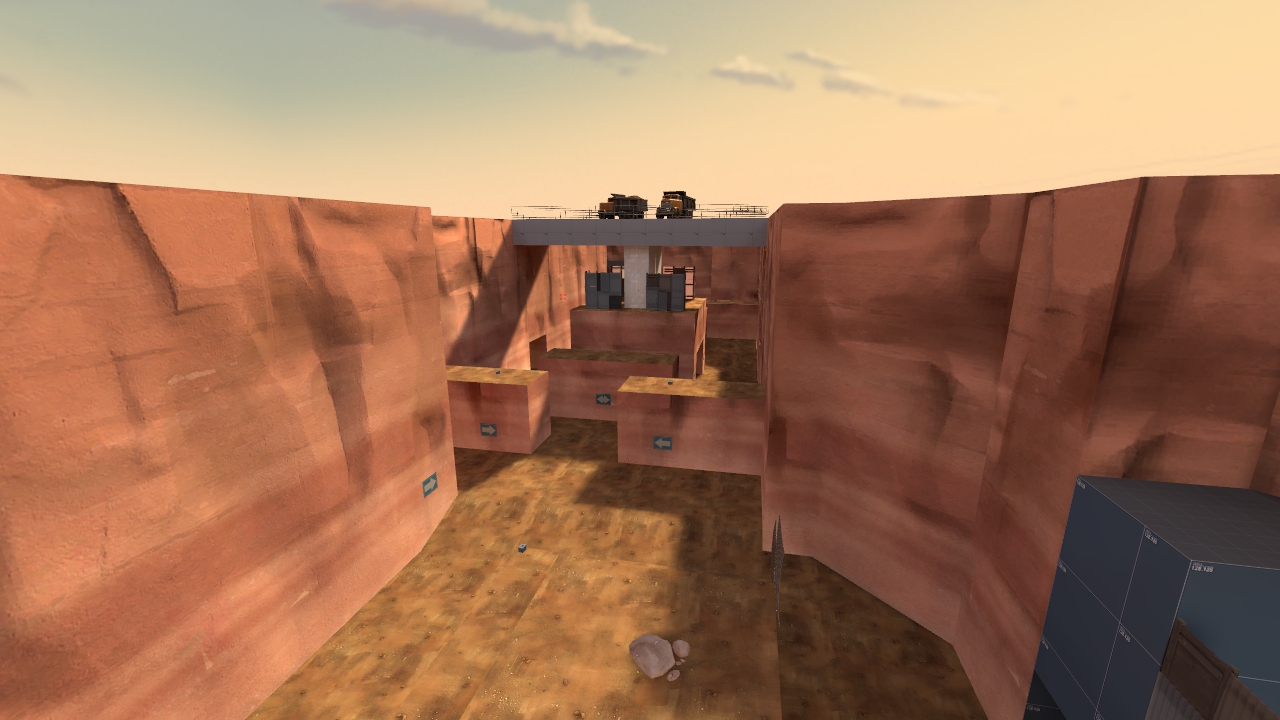 Canyon Pass is a symmetric CTF map. It features a central meeting area, cliffs on both sides, an underground tunnel network, and two recessed bases on either side of the map. The whole map is inside a canyon, with a bridge spanning it.
(The bridge has some trucks blocking the way, which is what I like to think RED and BLU are fighting about)
Both bases are mirrored, and have a balcony, battlements, two exits from spawn, and 5 exits out of the base, including a tunnel.
The underground meets at the center, where players from above and players passing by can kill each other.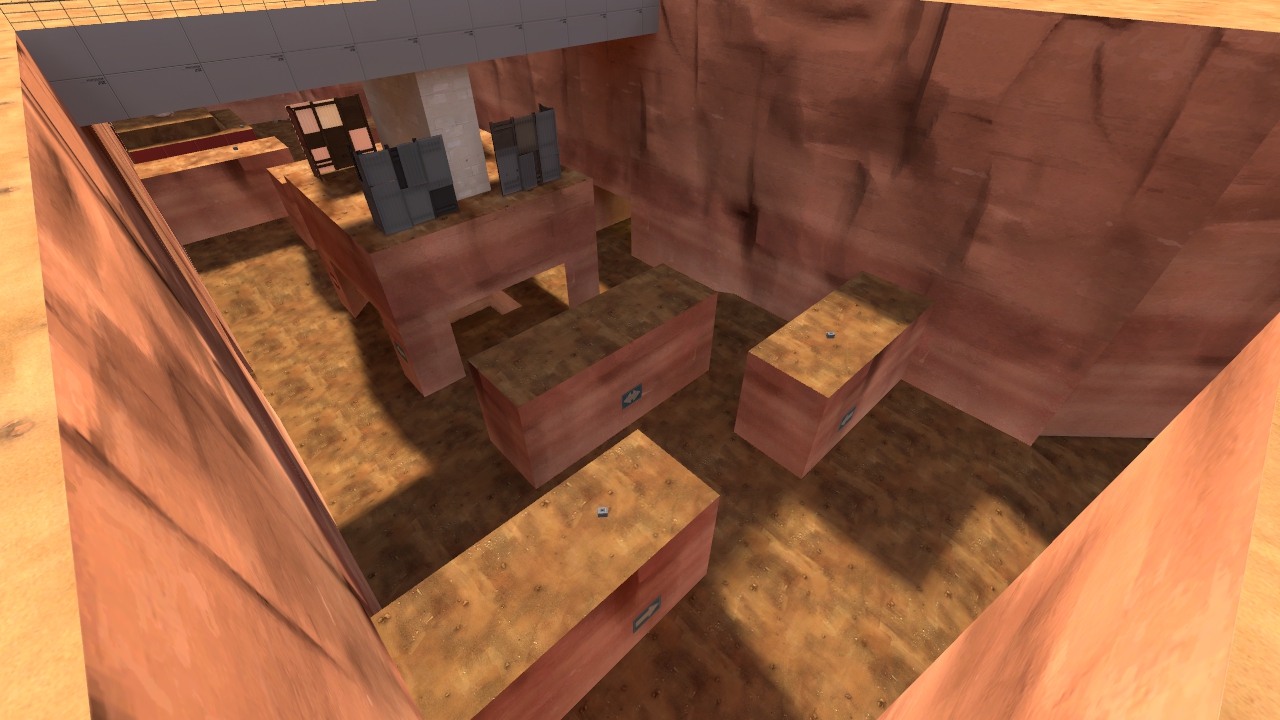 The map has cubemaps, is packed, and includes a functioning round timer.