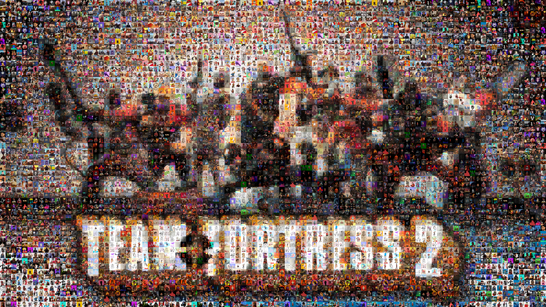 (10th anniversary community mosaic image courtesy of TF2 subreddit)
On October 9th, 2007, Team Fortress 2 was released to the world. Also some other games shipped too, in a game collection called The Orange Box, but between you and us, we were never really happy with how it was marketed: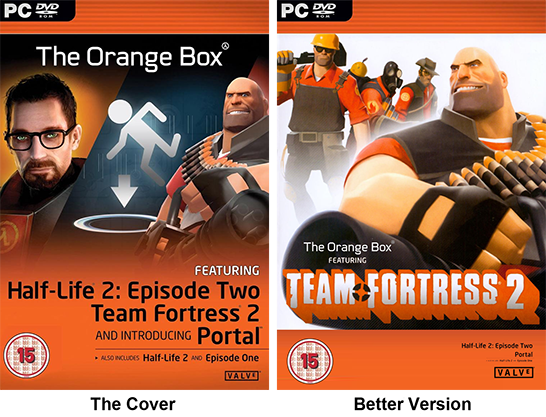 And now, ten years,
624 updates
, 100+ maps, 60 billion kills, 20 trillion in damage done, 6 billion items created, 2 billion headshots, and lots and lots of hats (so many hats) later, Team Fortress 2 celebrates a solid decade in gaming! Of course, there's really nobody else to thank for that but you, the loyal player. Thanks for letting us share this ride with you! We have one of the best communities any game could ask for, and we've loved growing the game with all of you into the weird, wonderful thing it is today!
What's next, you ask? We're putting the finishing touches on a mammoth new update, and it'll be shipping in the very near future, we promise. How near? Well,
very
. Imminent. Not this week imminent, but you know. Really soon.
Also, we should mention that Shapeways is launching a
Valve Design Contest
to reward the best designs with epic prizes from Valve and Shapeways. The grand prize winner will receive a Team Fortress 2 Grey Medic statue and $500 in Shapeways printing credit, so if you're good at 3D design and like prizes, head on over and check it out!
Here's to another decade!
Read on the TF2 Blog...