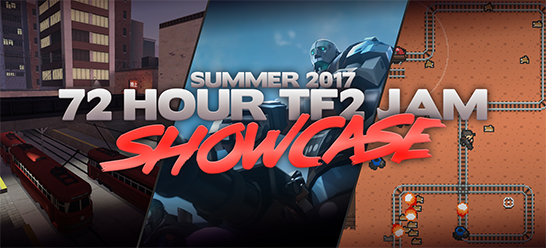 TF2Maps
presents the showcase from the
Summer 72hour TF2Jam
!
For the uninitiated, the TF2Jam is all about the art and craft of all things Team Fortress 2, done in less than 72 hours. This includes creating maps, models, videos, artwork, fanfiction, articles, games, mods, sculptures, interpretive dance, and anything else!
Click here to check out the showcase
!
Read on the TF2 Blog...