pl_cragharbor
- A single-stage Payload map based on a rocky coast.
Welcome to Cragharbor!
A windy and wet Payload-map set on a rocky coast.
Blu is trying to push the cart from their harbour across the coast, through a tunnel all the way into the heart of the Red harbour.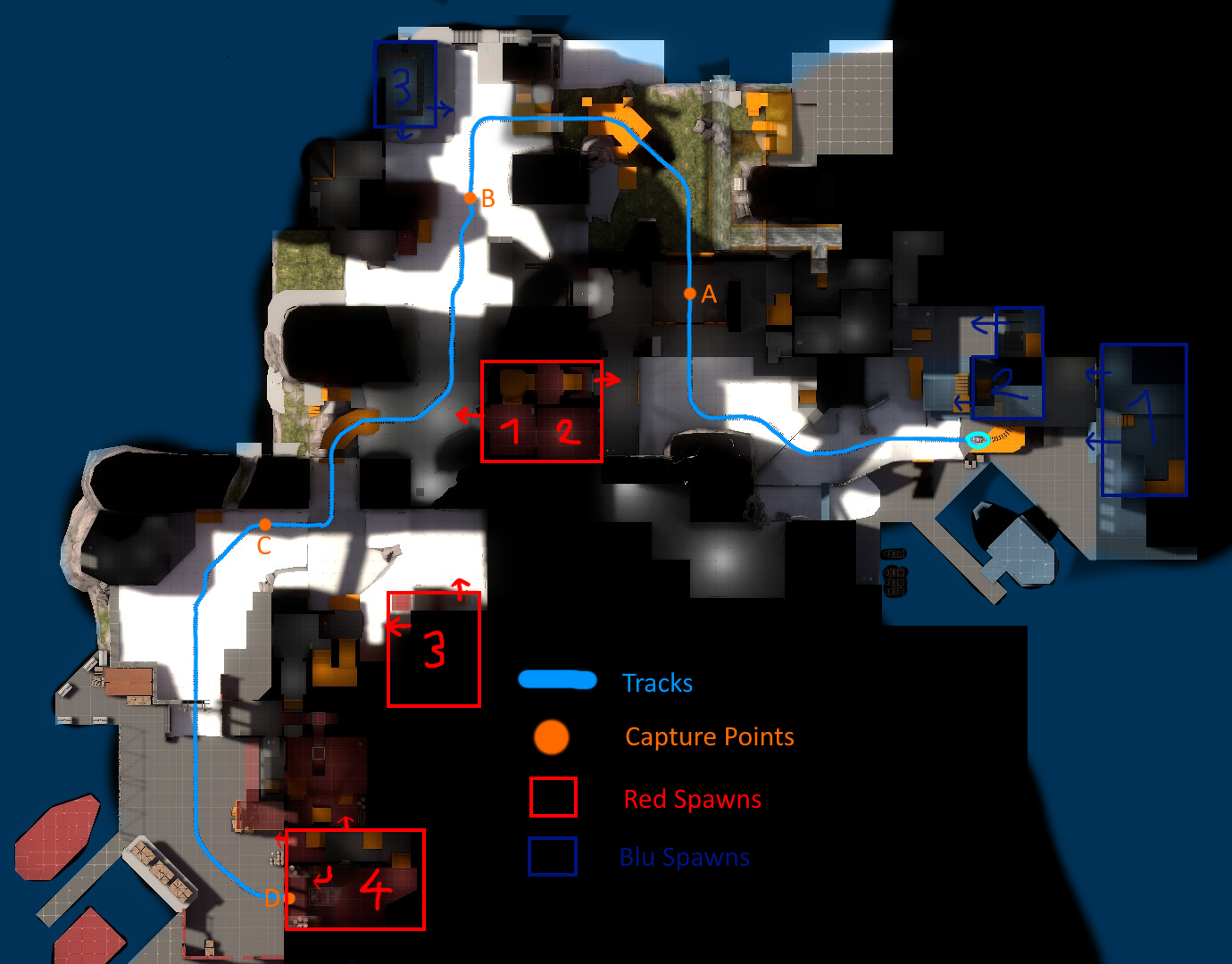 This is my first submission to TF2maps.net and I hope
through your feedback
and tips I can develop this into my first properly made map.