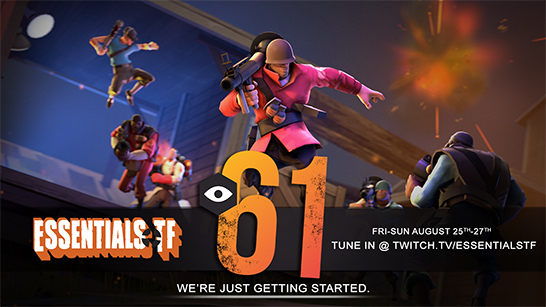 Multiplay's
Insomnia Gaming Festival
is traditionally one of the most prominent events in the TF2 esport calendar. i61 is no exception with the Team Fortress 2 Open featuring extraordinary players fighting for a share of the largest prize pool in TF2 this year.
Coverage of Insomnia 61 at the NEC in Birmingham, England spans August 25th - 28th. Three solid days of action cumulate in the two best teams of the event stepping up to the main stage to fight for the right to take home a big cardboard cheque.
If you can't attend in person, you can watch all the action live on
Twitch at Essentials.TF
offering an exceptional and worldly lineup of shoutcasters and analysts.
Read on the TF2 Blog...