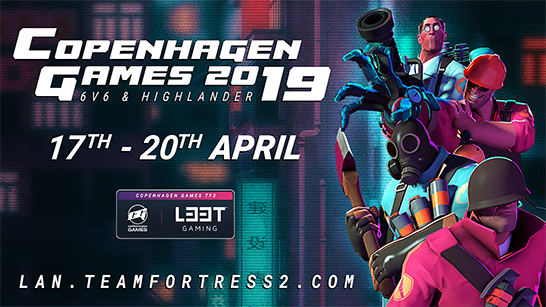 The neon bright cyberpunk future we were promised is on our burning horizon. On April 17th for four days, Team Fortress 2 will arrive in Denmark's capital for Copenhagen Games 2019!
L33T-Gaming provides a collective prize pool of
€12,000
shared across their presentations of 6v6 and Highlander tournaments!
Seats are limited so book your place among the cybernetically enhanced* players now! For more information visit the
tournament website
and join the discord. Watch all the games live on
KritzKast's Twitch channel
starting Thursday, April 18th.
*note: Cyberware implants will destroy your humanity; we advise against their use.
Read on the TF2 Blog...