72hr Jam 2022

Mann Co Monthly - Merc Of The Month: Scout

2017-02-10

Fake Mann Co. Magazine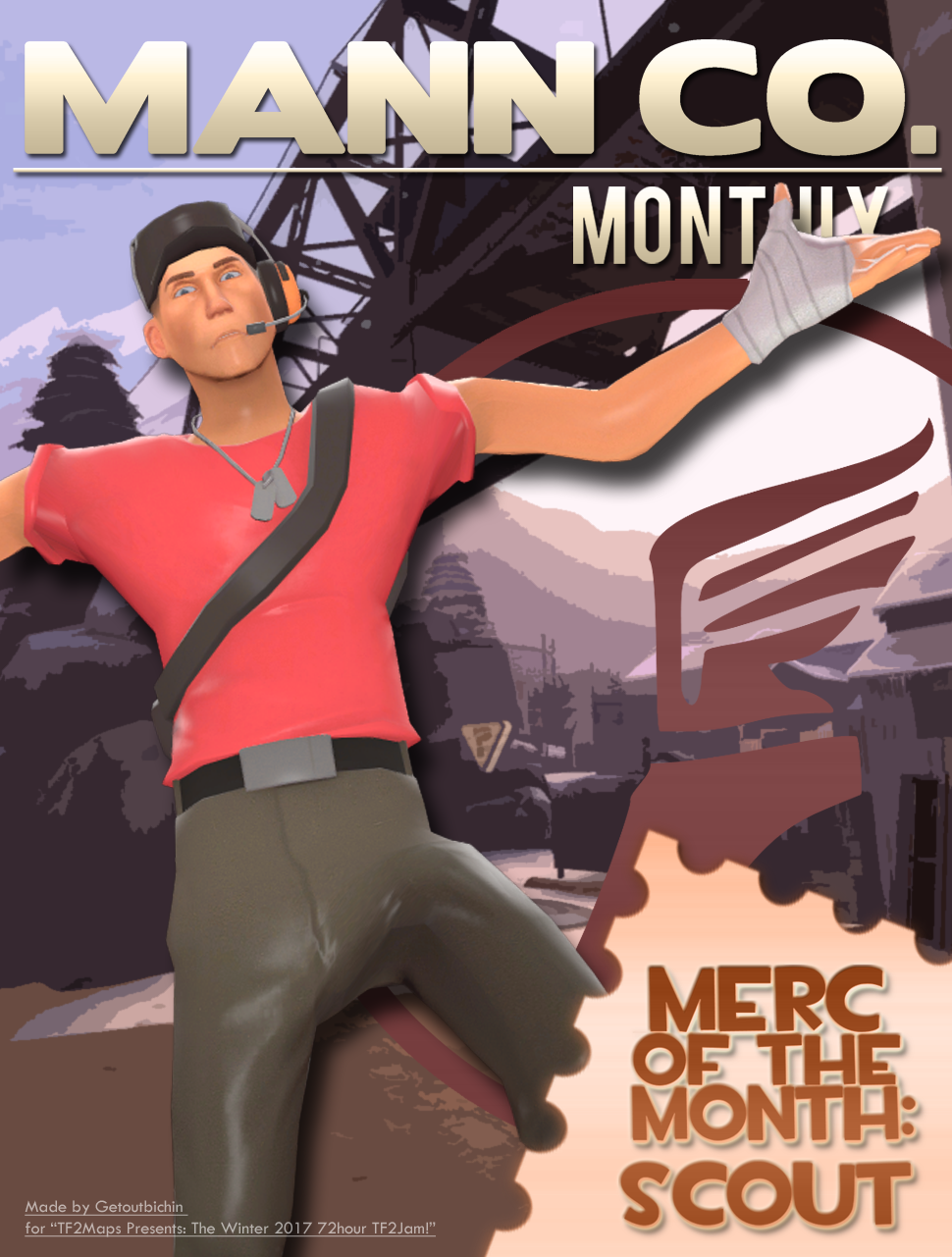 Took inspiration on those modern magazine's, added the TF2 theme to it and that's about it.
Jeremy is now in the front cover, how many bucket of chicken's will he buy for the chicks?
Made using Adobe Photoshop Elements 8.0
No template was used in the creation of this.

Images Used
Fonts Used