vip_hunted
The Hunted for the Hunted Mod
This map is a remake/re-imagining of the "hunted" map from TFC. Unlike some TFC remakes that have tried to be direct ports of their Classic counterparts, The Hunted is embracing the 21st century and bringing "hunted" into the TF2 look and feel.
The map gamplay is very similar to classic Attack/Defend maps. The map goal is for the Blue team to safely make it through the map to the end capture area while avoiding the Red team. Thanks to the Hunted Mod, the Blue team must escort the Hunted - a single Engineer - to the capture zone. Only while the Hunted is present may the Blue team capture and win. If the Red team manages to kill the Hunted, they are awarded a point and everyone respawns.
This map is being worked on by myself, MrTwoVideoCards and Mr. Happy of Gear Dev. Right now we are probably 60-70% finished on the map. The layout and gameplay is completely finished, we are now in the process of detailing and refining everything, making it run smoothly, etc. We are play testing the latest versions regularly at the Hunted server at F7Lans.com, and we are hoping to release a public beta version in the next couple of weeks. Thanks to several F7Lans members, we are also play testing the map at Quakecon '08!
The Hunted is designed to be played with the Hunted Mod Plugin for SourceMod. If you are unfamiliar with this, go ahead and check out the plugin information
right here
(or in my signature).
Download
Currently we do not have a public download. However, you can download the latest playtest version at F7Lans.com's Hunted server. Visit
F7Lans
for our server IPs.
Screenshots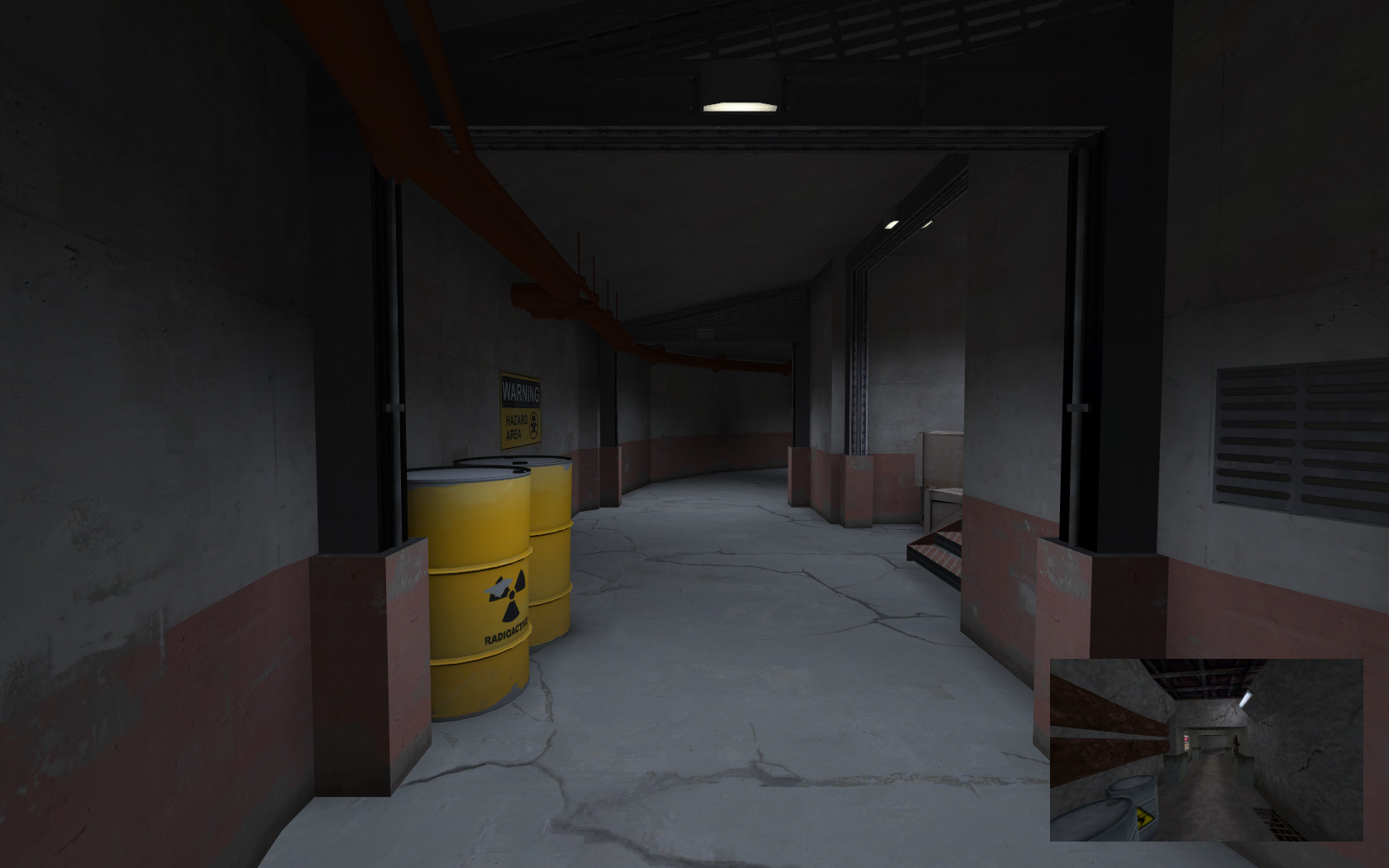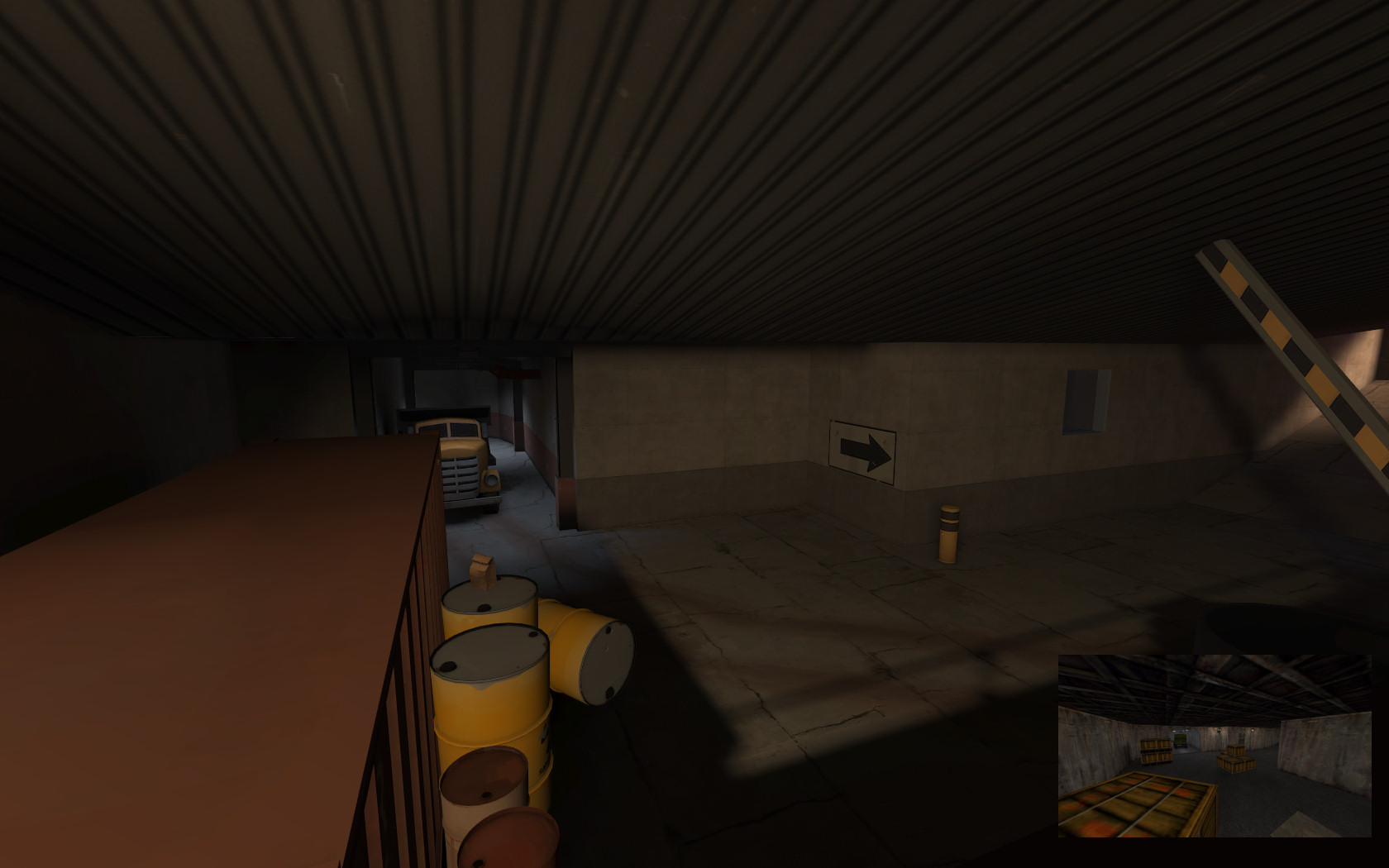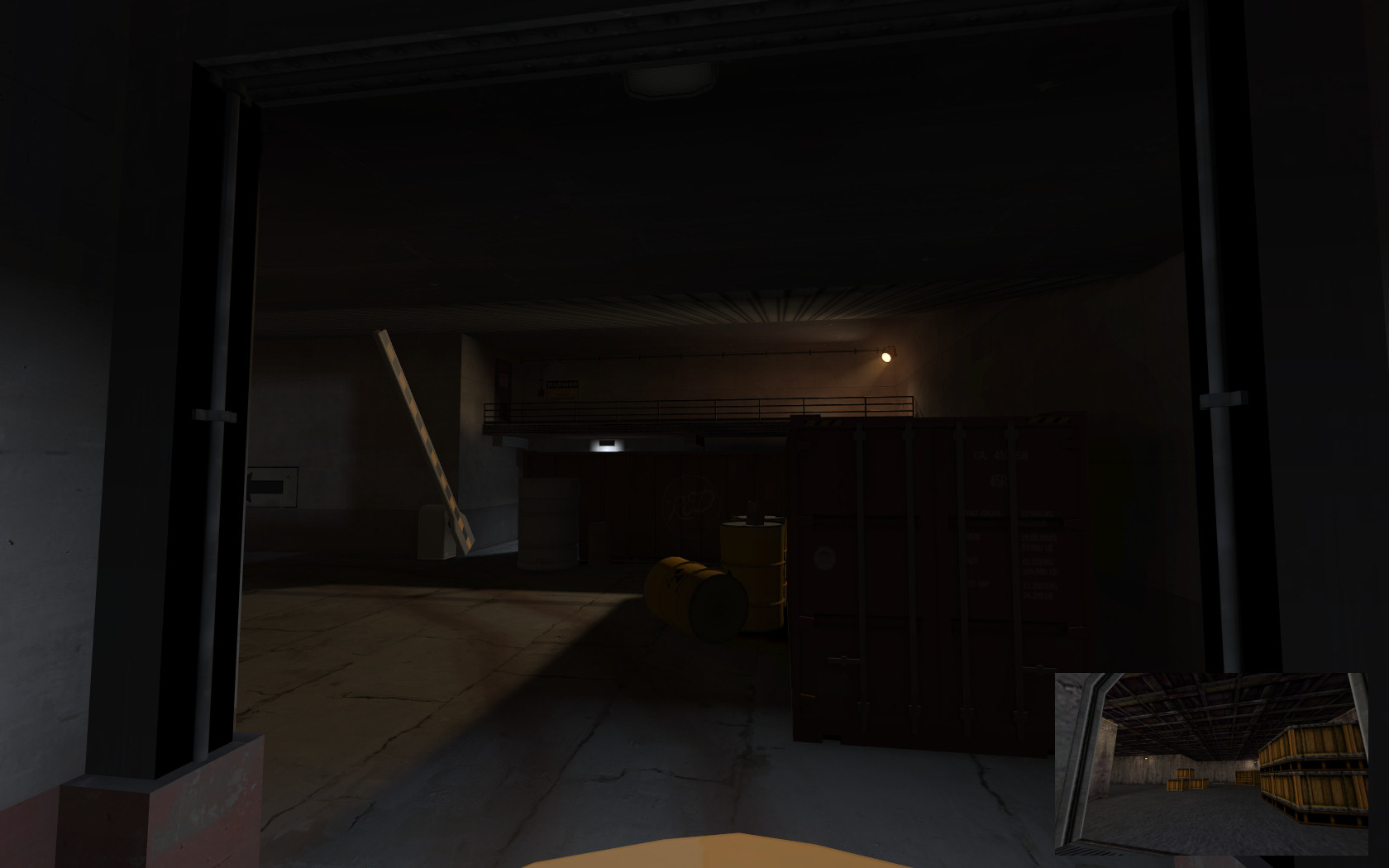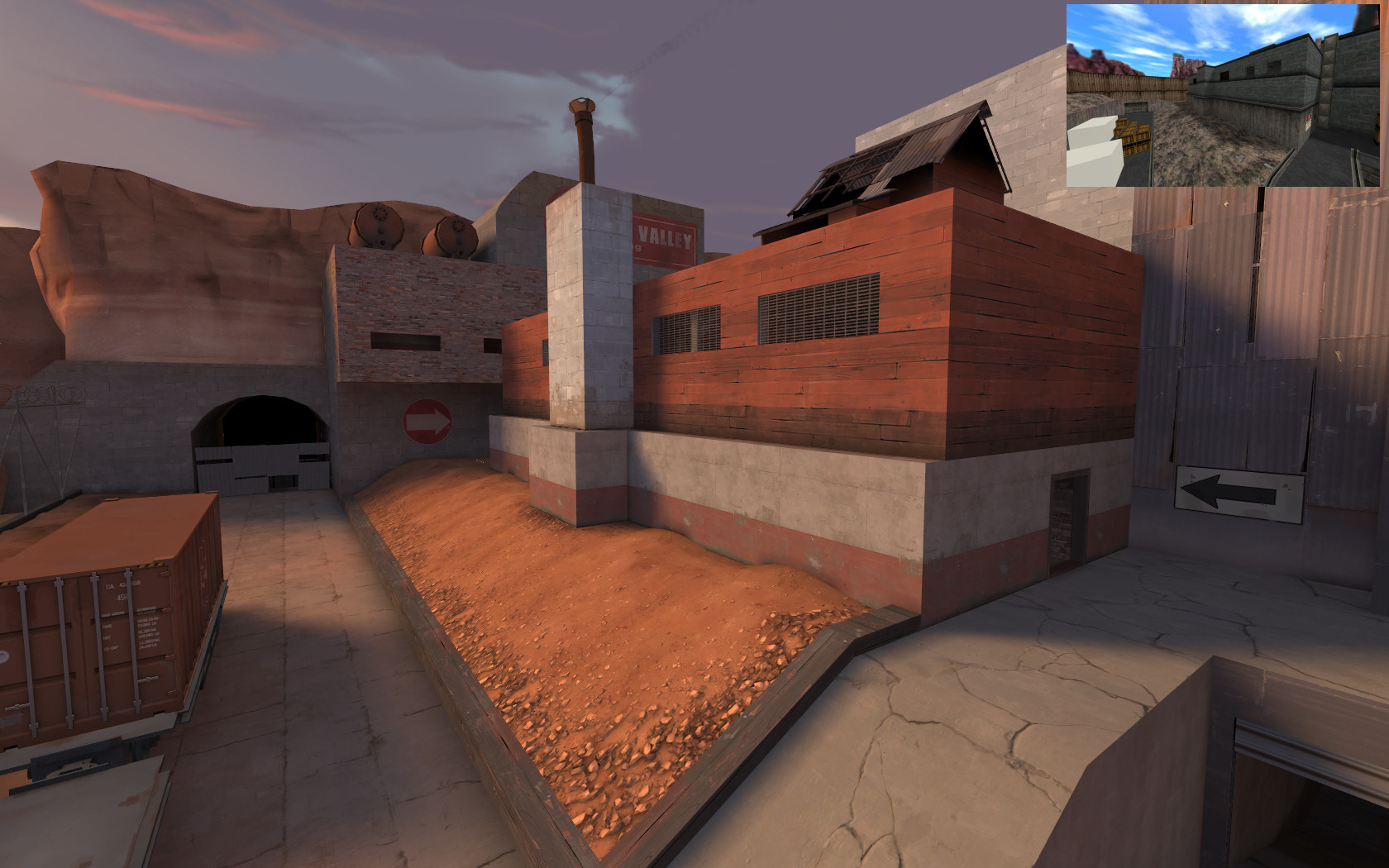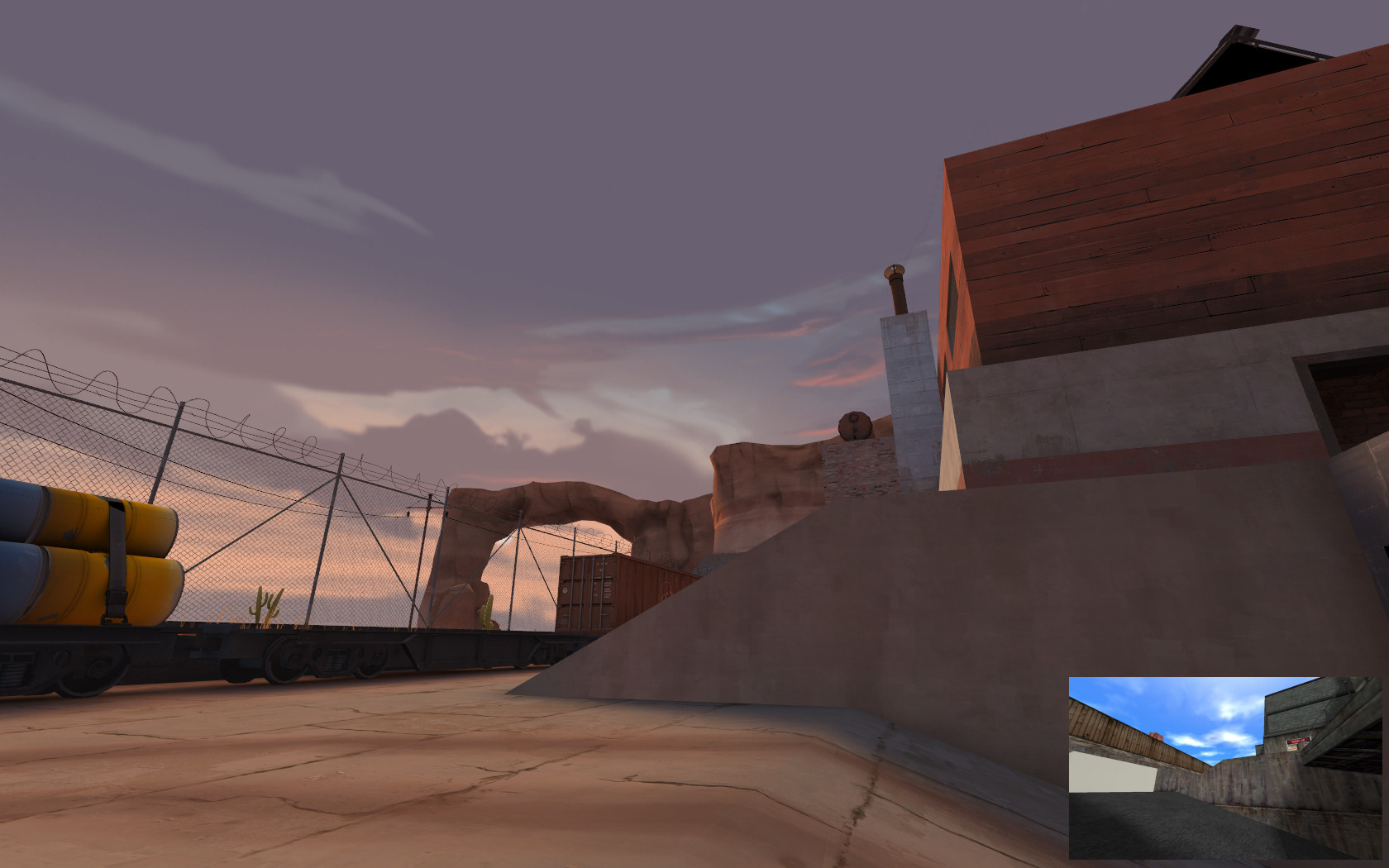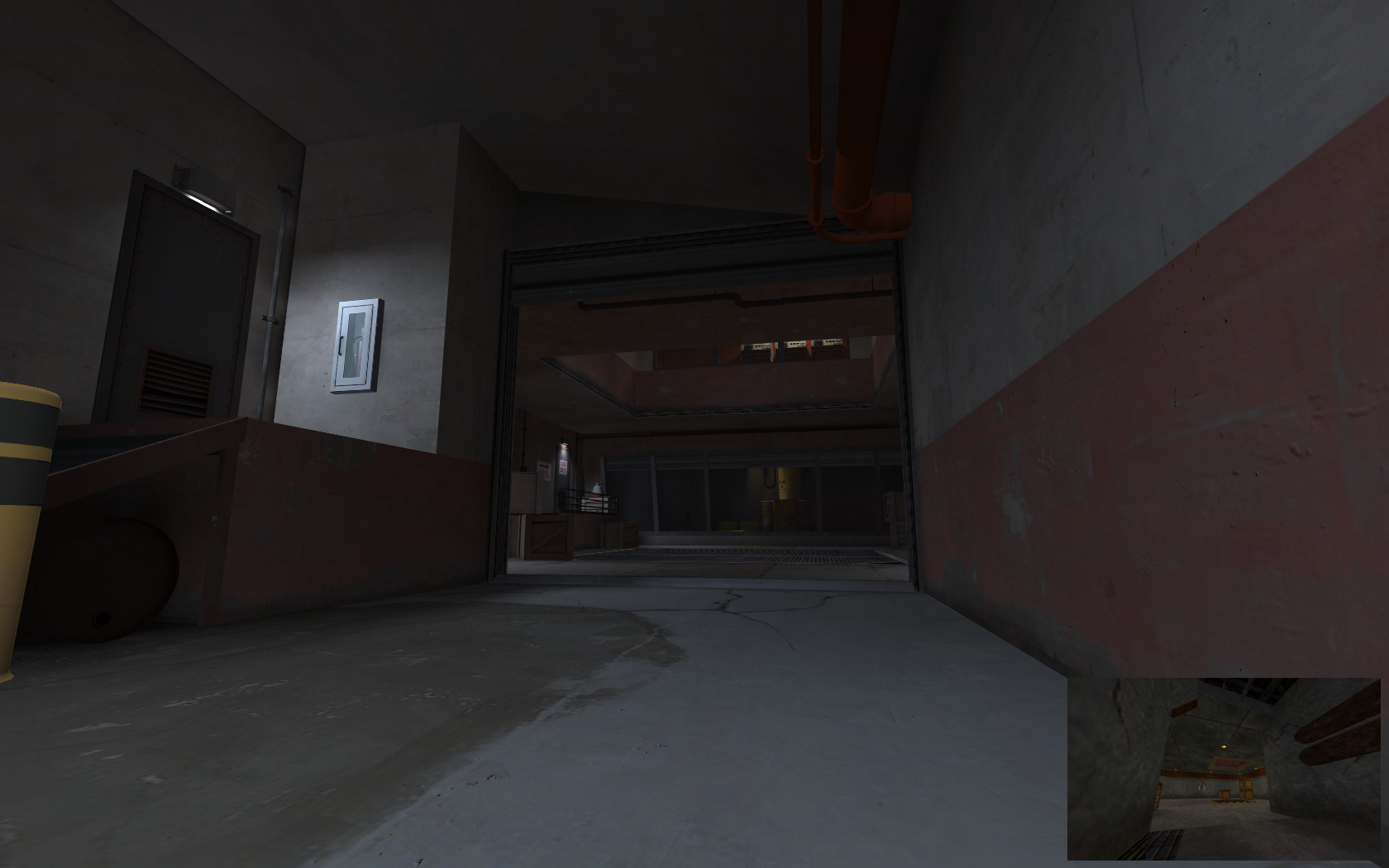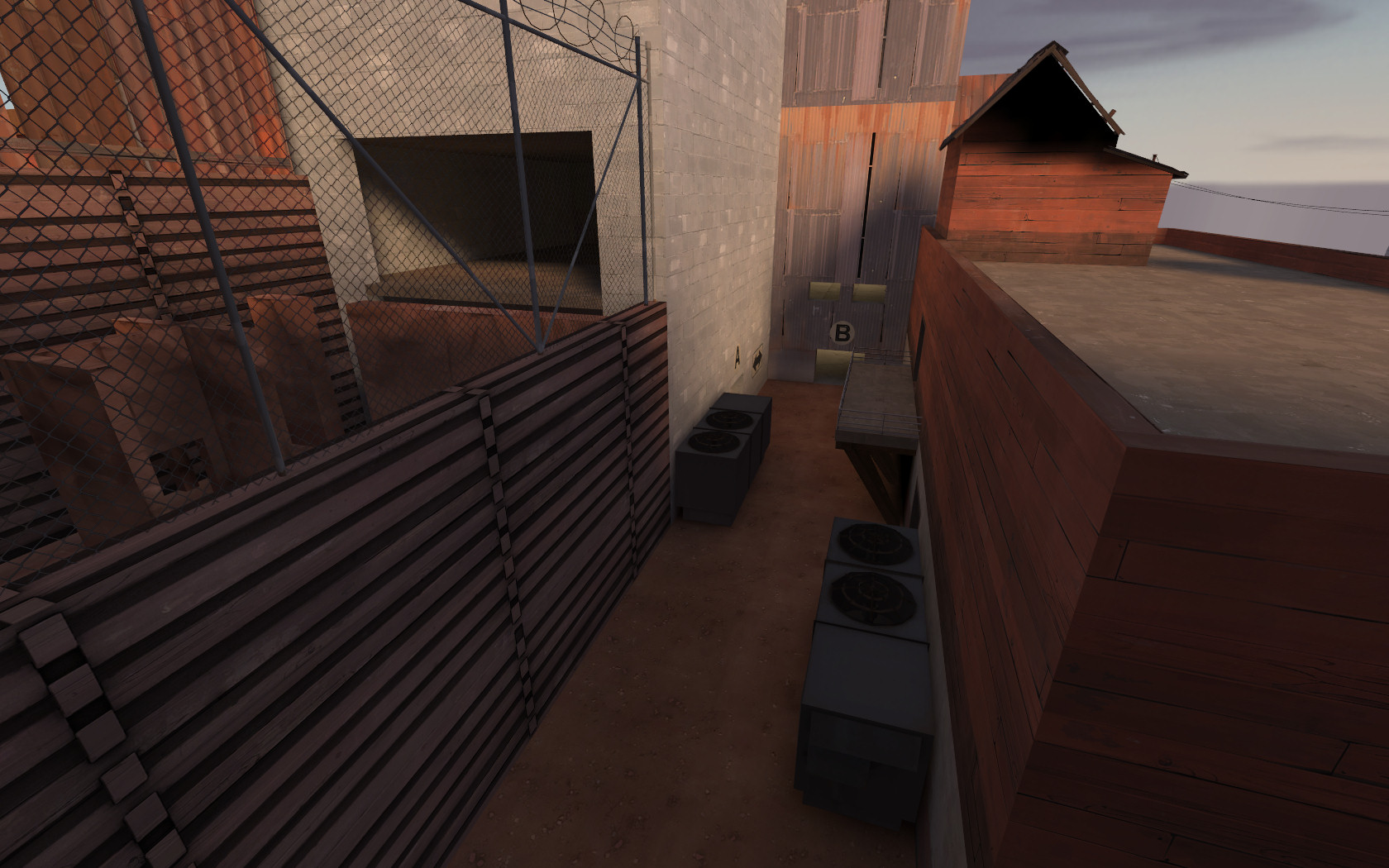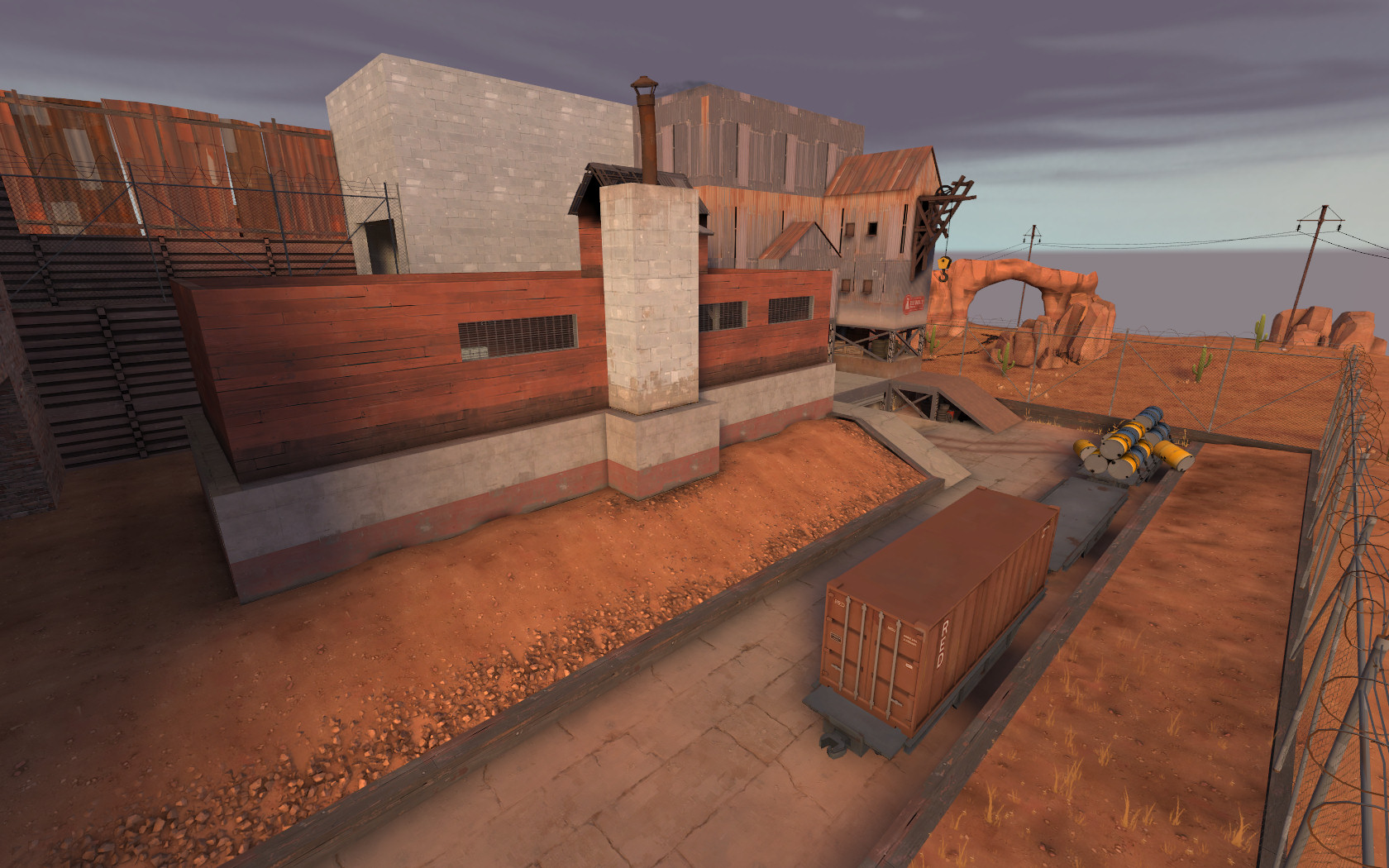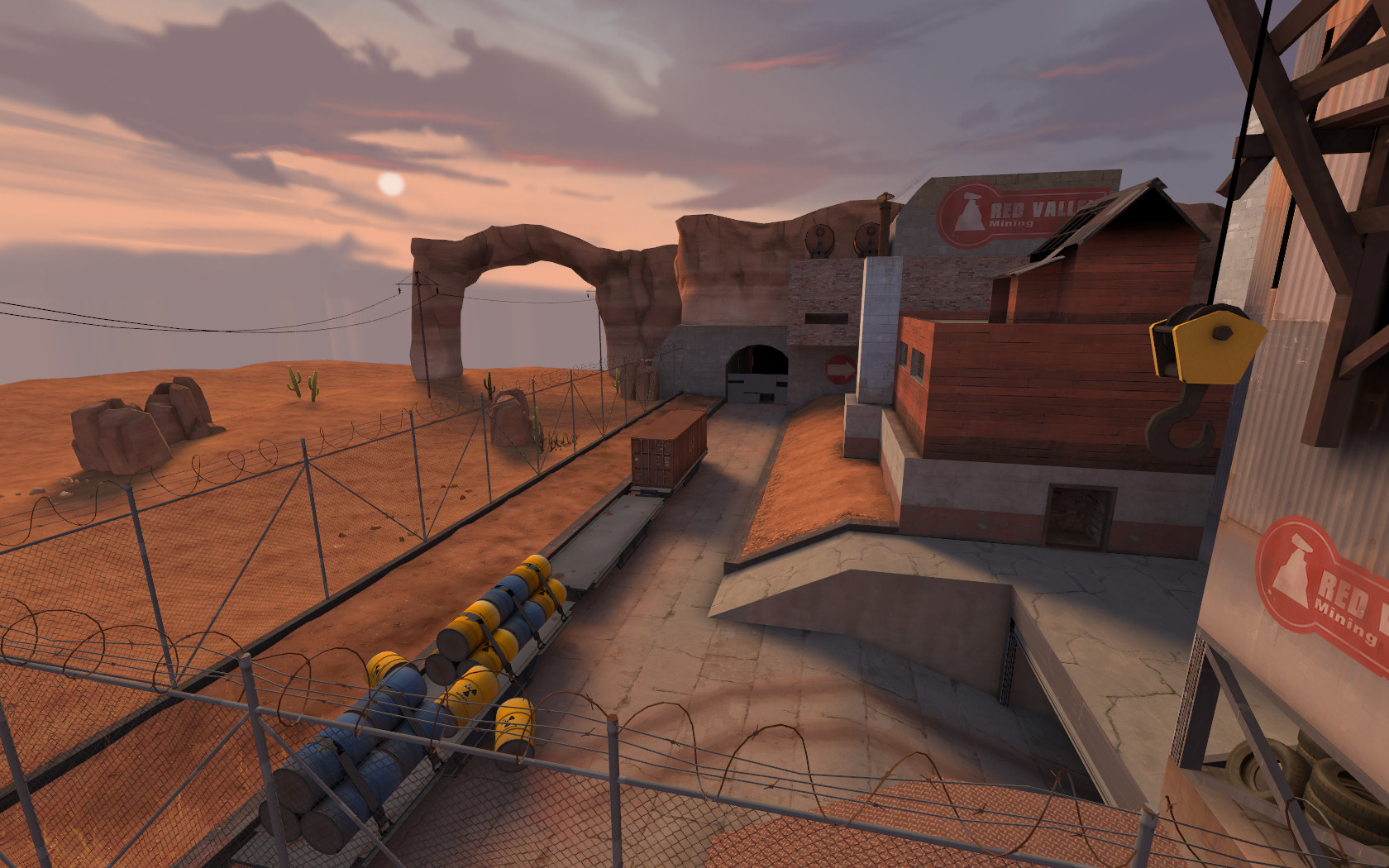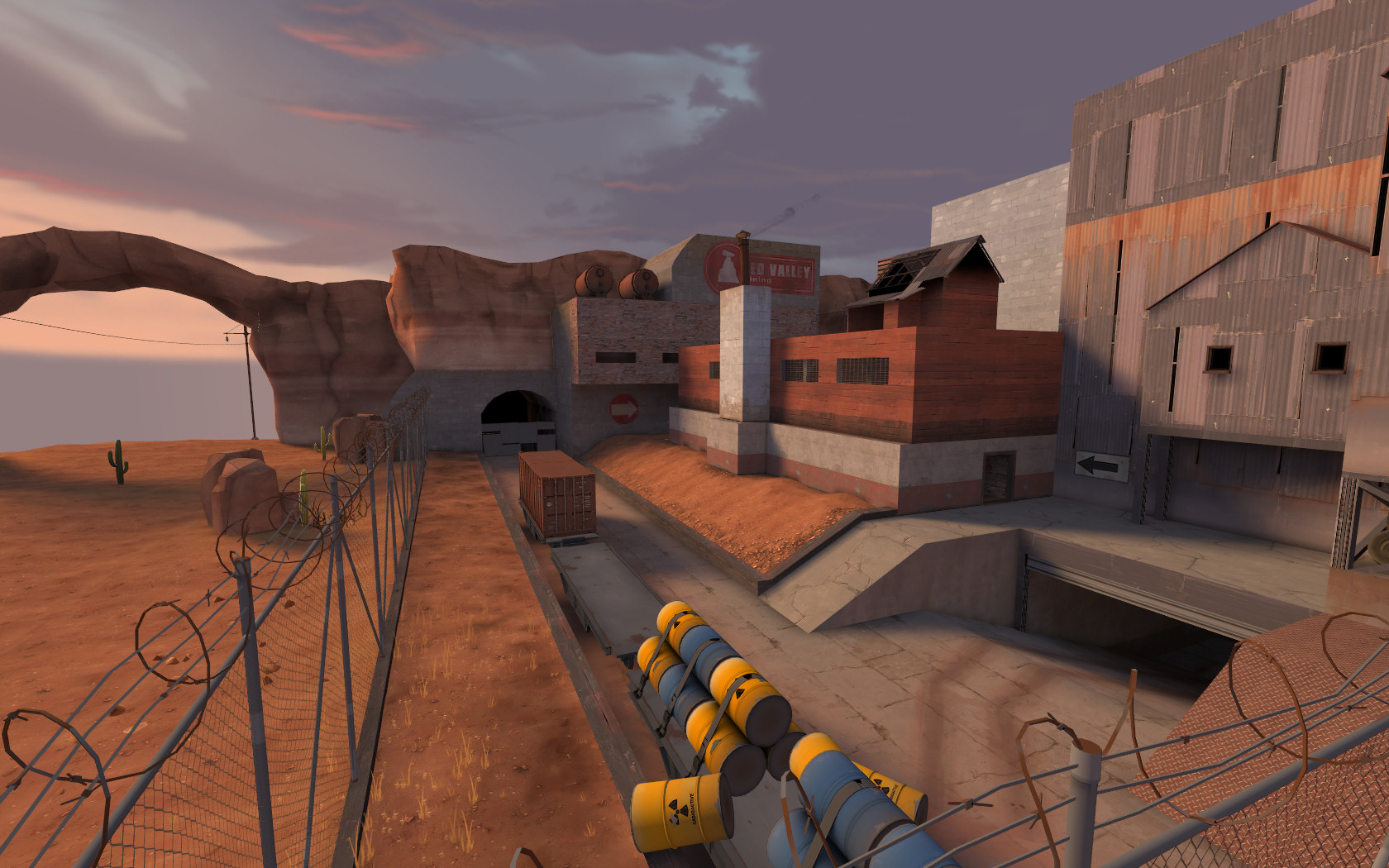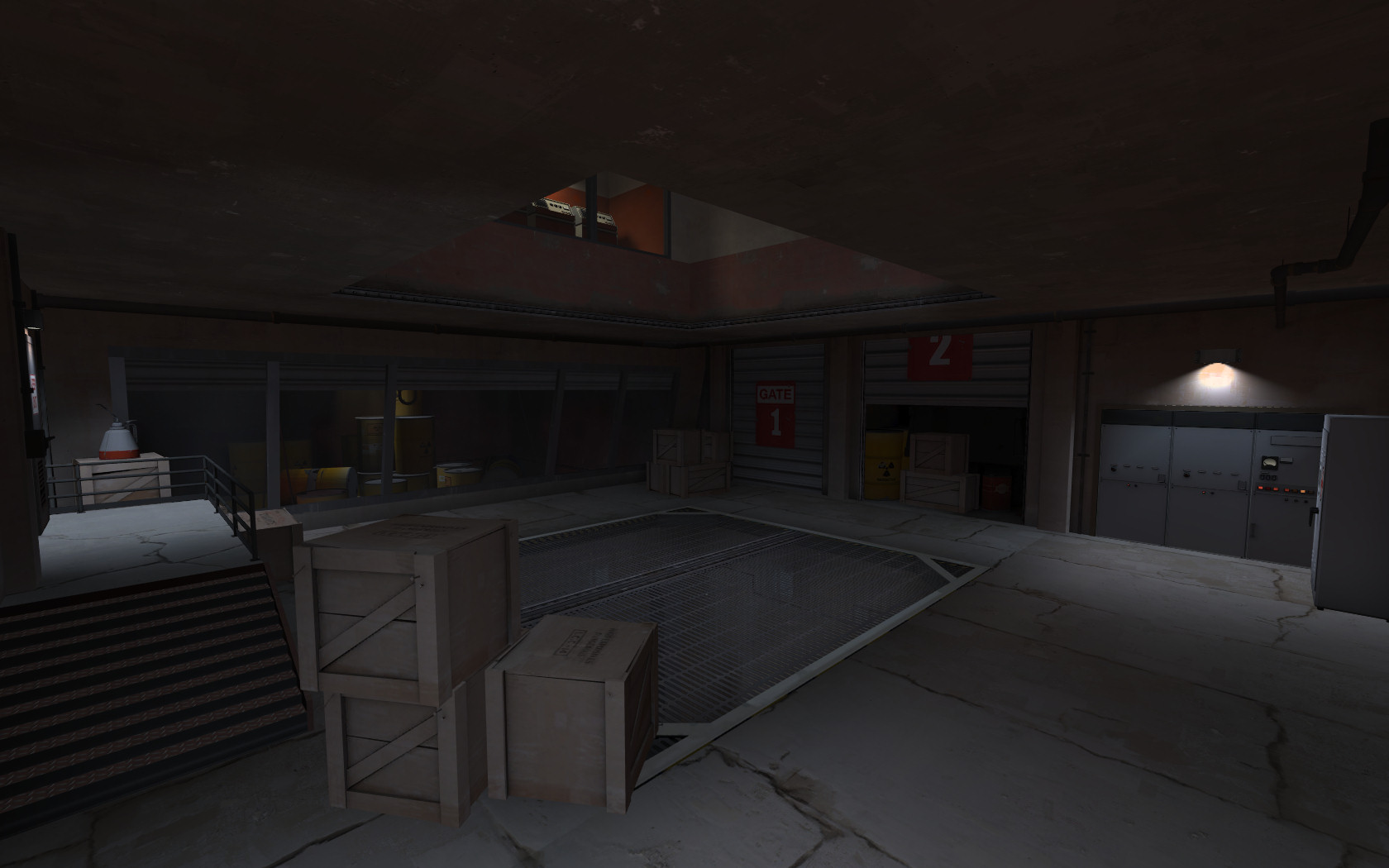 Last edited: