Oh boy, here I go again.
A while ago on this site I created
a thread about a platformer I was making
, though I ended up giving up on the project cause I was missing a lot of knowledge in coding.
So in November I started work on another platformer, which was the old version of what you're seeing here. It was looking pretty decent until my hard drive decided that booting up was for pussies and just shat in my face.
Discouraging is a nice way to put the result of that, though it's not like there were problems before then. I was using Enigma for the game's engine. Enigma is an open source project that seeks to be a stand-in for Gamemaker. It's a good program, but it crashed constantly for me. About every 10-20 minutes constant, which isn't helped by if I'm saving when it gives up on life I'll end up with the gmk. corrupted, and lose whatever work wasn't in the latest backup, which could range from meh to end my life levels of work.
But Gamemaker Studio 2 game out semi-recently, and I've been eyeing it for a bit, and recently I took the plunge and dropped a
hunnid
for it. While I've been fumbling around with the many changes to the UI, I've also started making a new version of the November Platformer.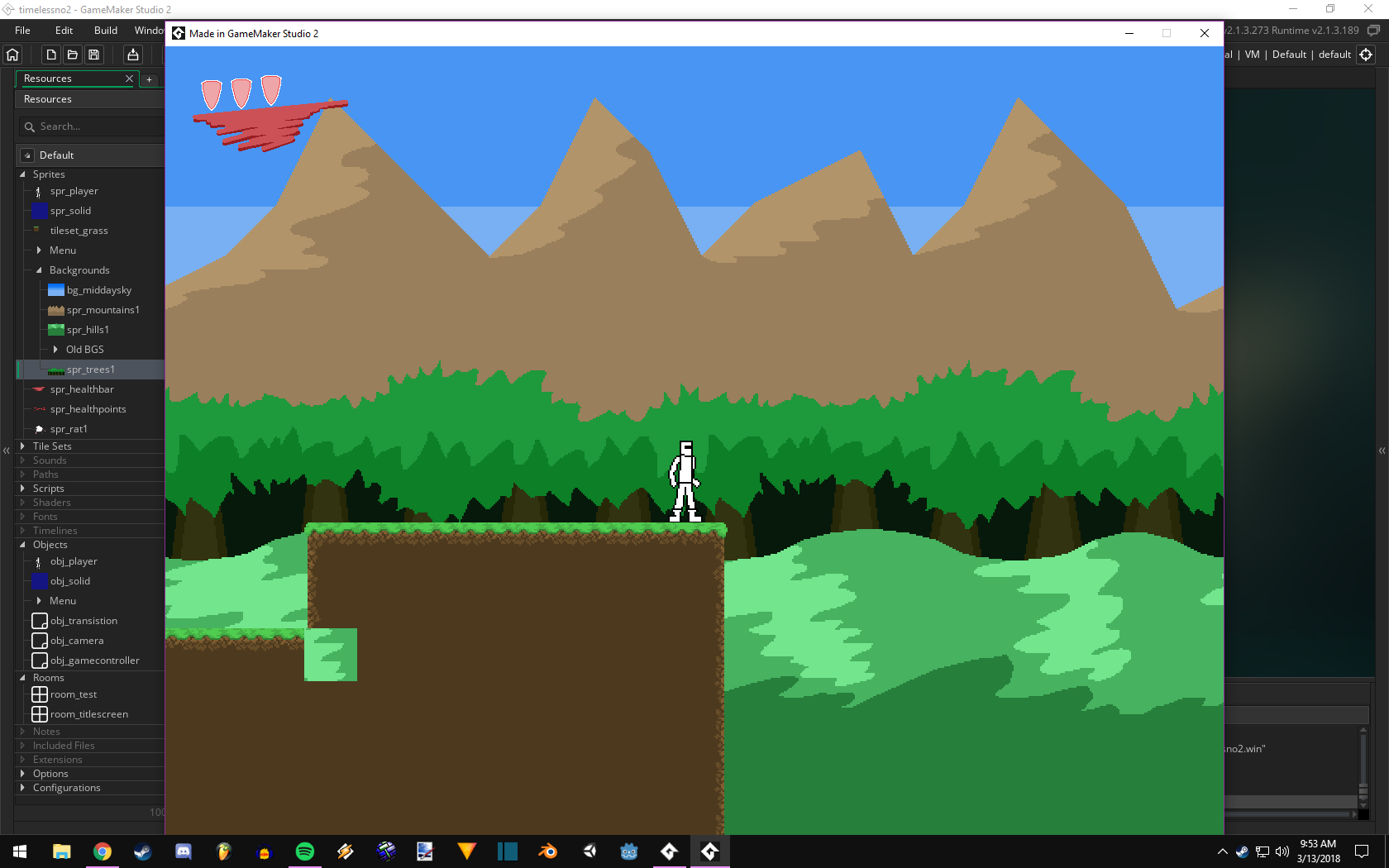 I've been working on it since the Friday of Spring Break, so progress is pretty light. Though the concepting I've done for the game over the months since November has giving me a good sense of direction, so progress has been at a decent pace.
I'll keep working on it and post updates here when something interesting happens. If you got any suggestions or such to add, feel free to do so. It's not like I host the site anyways, I don't make the rules.