Obviously this will change, but as of writing this up, here is the distribution of gamemodes over all the maps in the TF2Maps downloads section: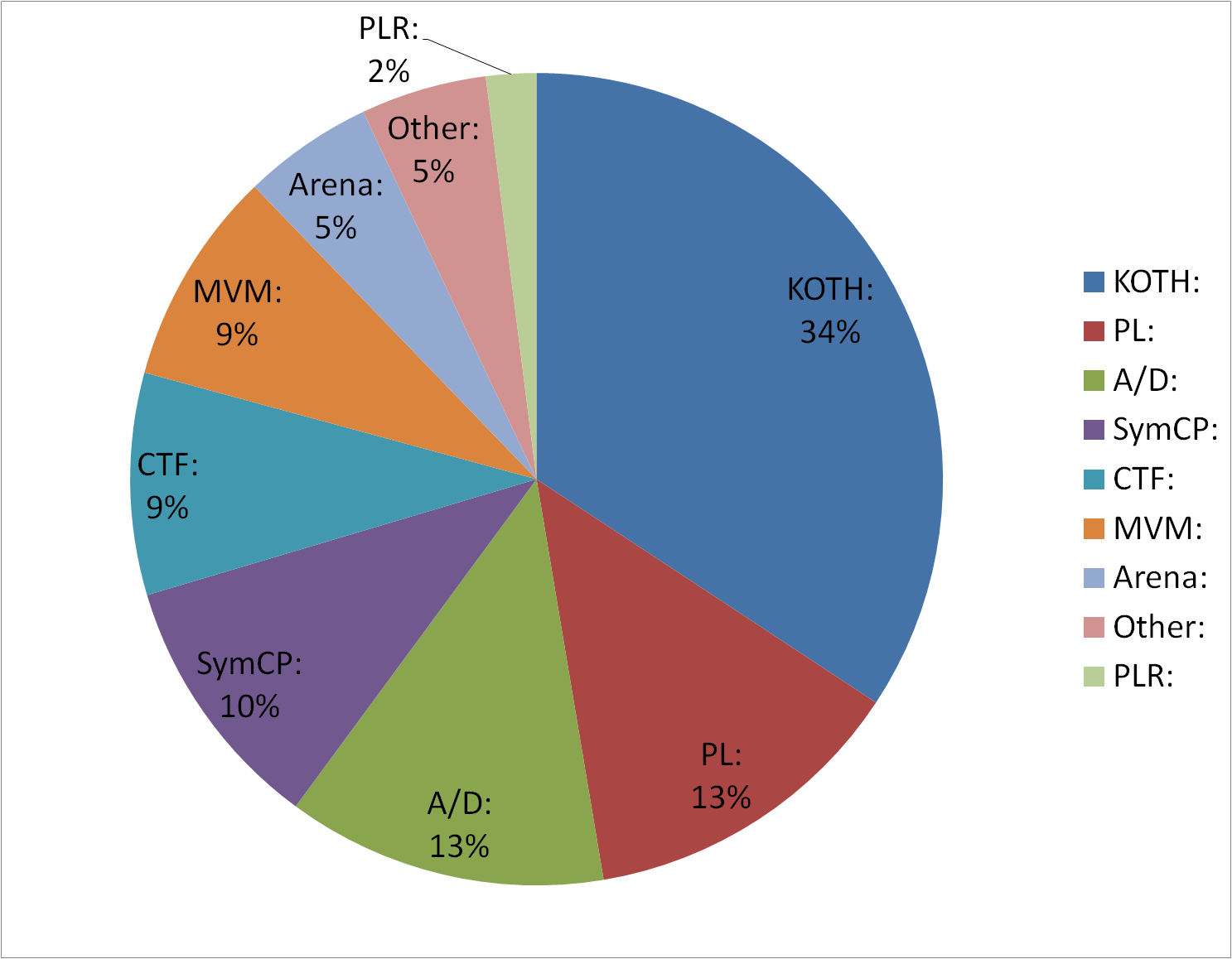 "Other includeas all maps not included elsewhere in the map including Special Delivery, Trade Maps, and Territorial Control (and others).
As you can see, KOTH is obviously the biggest contender, likely due to its balance of easier logic and higher likelyhood of players liking it. Even though Arena is a bit easier to make mechanically, it is one of the rarest due to how few people play it! Most other map types are represented in a pretty equal ammount besides PLR, a difficult to create and not well liked gamemode.