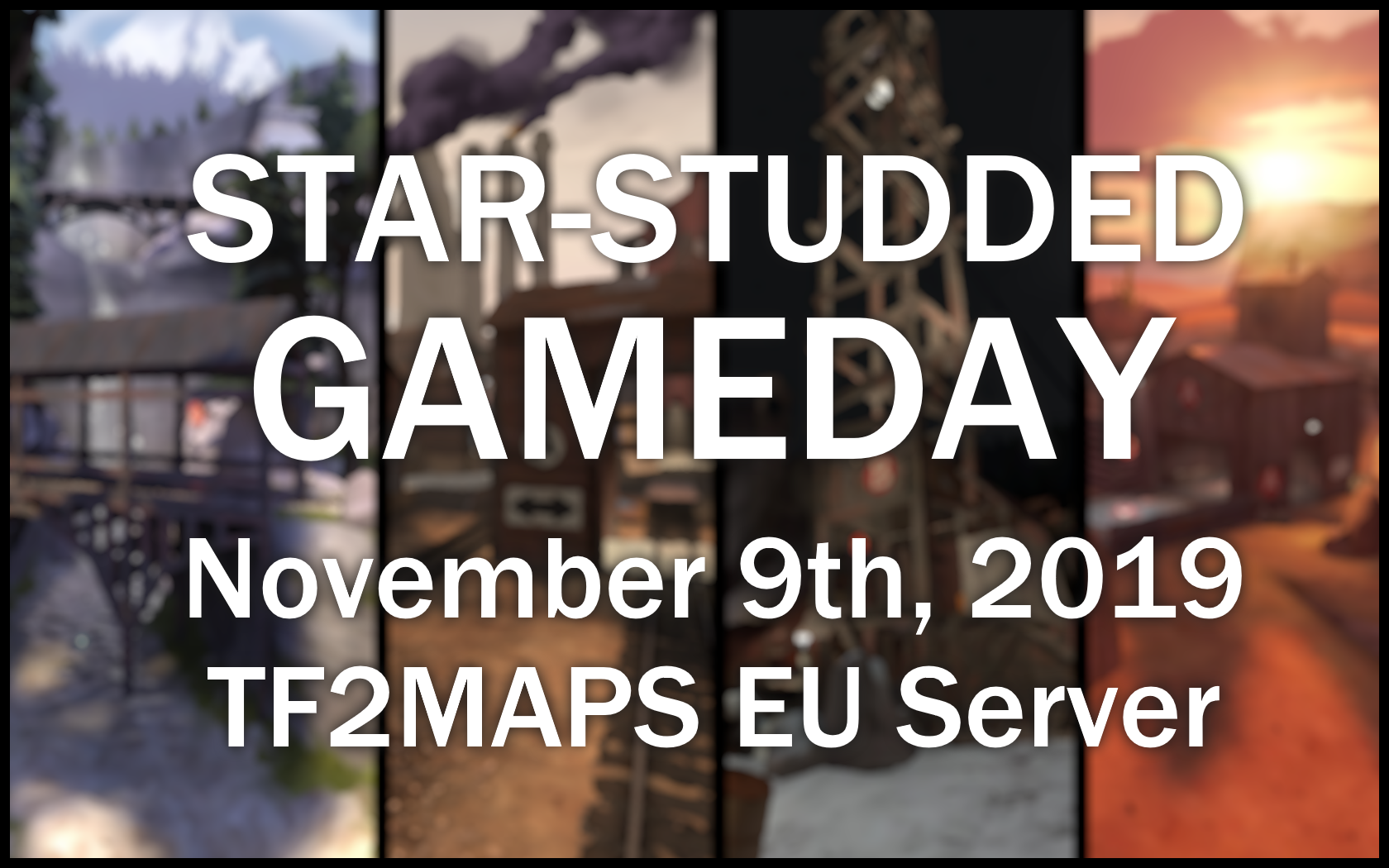 Banner by Yours truly, featuring Mojave, Stoneyridge, Alloy, and Escarpment
(and totally isn't ripping off Startackers banners)

For this gameday, you're free to submit any maps you'd like!
Both me and Toopliss will be hosting the gameday, and have already picked out several maps, which are listed below. The list of maps will be continually updated as new submissions are accepted.
A download for all maps will be provided 24 hours before the gameday begins.
NOTE: It is not guaranteed that all maps in the list will be played.
WHERE
TF2Maps.net Frankfurt Server - eu.tf2maps.net:27015
WHEN
November 9, 2019 @ 3PM EST/8PM GMT
Convert to your timezone here
SUBMISSION NOTES
1. Maps should, preferably, be in a near-finished or finished state. The state of submissions will be determined by the hosts.
2. You may submit maps made by other users.
3. Direct downloads only, no Steam Workshop.
4. For obvious reasons, PVP maps only.
CURRENT MAP LIST (not in any particular order):
MAP | AUTHOR
Mojave | Hanz
Stonyridge | heyyou
Alloy | Yrrzy
Escarpment | Freyja
Furnace Creek | YM
Glacier | Acegikmo
Upland | honeymustard
Nerve | Mazy
Pier | Blade x64
Skyward | EArkham
Bagel | Yrrzy
Sulfur | Freyja
Farmstead | Freyja
Ferrum | Tarry H Sruman
Vector | Icarus
Croissant | Arnold
Last edited: