I'm having some trouble using the coordinates attached to feedback on the feedback page for my map. Whenever I try to use them in Hammer, I end up looking at something that makes no sense.
Here's an example:

From watching the demo, I happen to know that this feedback is referring to these arrows:
But when I try using the attached coordinates in hammer...
setpos 561 2385 299; setang 838 2169 461
setpos 838 2169 461; setang 561 2385 299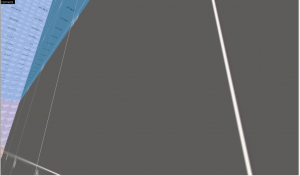 … I don't end up looking at the arrows at all. Funnily enough, both of them are around the same area that the arrows are in, but still make no sense and are unusable for figuring out what the feedback is referring to.
Am I doing something stupid? I can't seem to make sense of why this is, and it makes looking at feedback a pain, especially when players go into spec to give it, making it impossible for me to use the demo to tell what they are talking about.