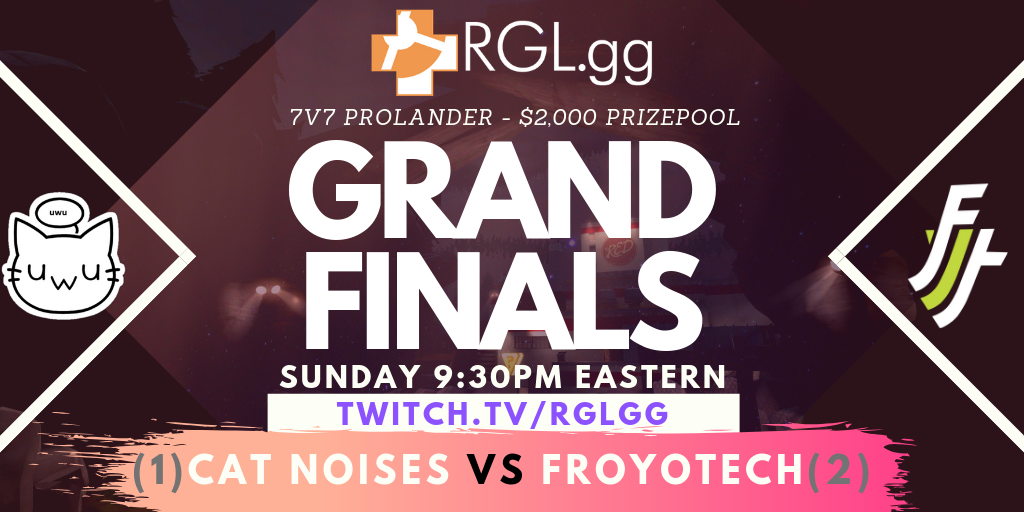 Forget your scrims, forget your homework, this is what you need to be doing this Sunday night! The Sixth season of Prolander will be concluding
Sunday night at 9:30pm Eastern
. Cat Noises is the current reigning champions of Prolander from Season five, but Froyotech is back and looking to have the crown return to their head again. These teams met earlier in the season on borneo in, arguably, one of the best regular season matches in tf2 history. (You can watch it here:
https://www.youtube.com/watch?v=z3rIyROpzgE
)
Every round was so competitive and close, with victories, at times, coming in the last moments of the game. This was the first time that a Froyotech team was defeated, ever, in a Prolander match. However, this is not a one map series. Cat Noises will need to win two of the three maps to be able to keep their spot on the top. That'll be a tall order with how well Froyotech, lead by b4nny, adjusts their gameplay mid-series. During the semi-finals this season, Froyotech lost the first map against Prevail in a tightly contested 2-3 match. However, in the following maps Froyotech dominated Prevail on Ashville and Upward.
So that is the question that will be asked this Sunday. Will Froyotech continue their streak of having never lost a Grand Finals in Prolander? Or will Cat Noises be able to gain another victory over Froyotech to win in back to back seasons?
Find out this Sunday at 9:30 pm Eastern on
http://twitch.tv/RGLgg
You can also subscribe to our
youtube channel
to watch the VOD if you cannot see the match live.
Read on the TF2 Blog...