Hello, I am currently looking for someone to do 30 + models( all ports and majority very simple) from a Nintendo switch game. Need them made into compatible models for Team Fortress 2 .
Looking to pay 200 to 400$ depending on how many we can do. I wouldnt need them until Early october.
I also would love to find someone to port some of the textures from the game so I can use them in my Map.
Paypal ONLY and will pay deposit first , rest when done. Let me know if interested. Comment with your steam profile or discord name if interested.
let me know if interested !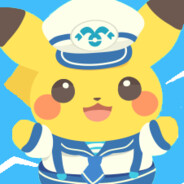 POST WHY YOU ARE TRYING TO ADD ME B4 ADDING ME.I AM RETIRED PRO PYRO. TRADE: https://steamcommunity.com/tradeoffer/new/?partner=51445370&token=lhsWlvVp SHOUTOUTS: ETHAN, MECHA, CYAN, TOOLZY, TOAST, BLAIN, RURU YES I HAVE MANY TF2 HOURS, I MOST OF THE TIME AM NOT EVEN HOME WHEN ON TF2. The...
steamcommunity.com
PLEASE comment on my profile otherwise ill probably ignore since I have 10 friend requests a day .