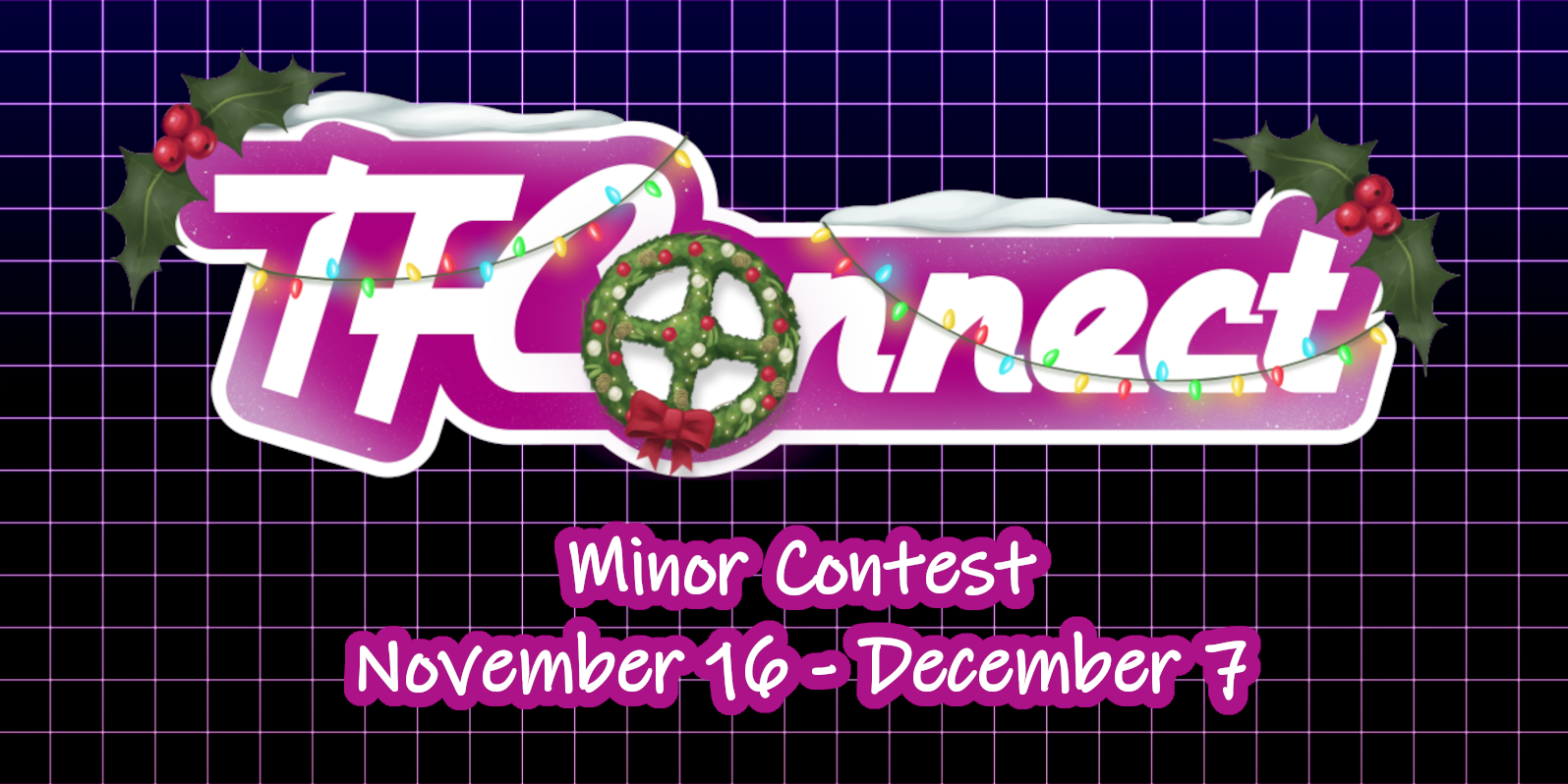 Merry Smissmas! Get ready to map, since this holiday season we're teaming up with TFConnect for a quick three-week Minor Contest before the year is out. There's prizes! There's guest judging! It's for charity! And as a bonus, the maps will be shown off on the TFConnect charity stream, and the winners will be announced live on stream as well. Festive!
This year TFConnect is supporting Special Effect, check out their site for more info:
https://www.tfconnect.org/
Start date:

November 16th, 2022, Right Now!


End date:

December 7th, 2022, 2:00pm EST (19:00 UTC)


Prompt
:
You must create a map prominently featuring the TFConnect Smissmas tree. You can use it in any way you want, as long as it is central to the map.
Use it as the center of a KotH point! Use it as a flag for CTF! Use it as a payload cart! Use it to create an infinite forest to trap your players in! As long as the tree is a integrated as an important part of the map, visually or layout-wise, you're good to go.
You can download the required TFConnect tree (and a little payload cart that goes around it, some presents, and SFM versions!) here:
https://drive.google.com/file/d/1ygLnBl1nFi0Z60DKGCfbO7cEixIuwq73/view
You may not decompile, modify, or otherwise edit the files for the provided props. You must use them as-is, within the bounds of what Hammer allows you to do with existing props. Any entries that modify the tree's files will be disqualified for infringing on copyright.
Y
ou can still scale them, rotate them, change the render mode, etc.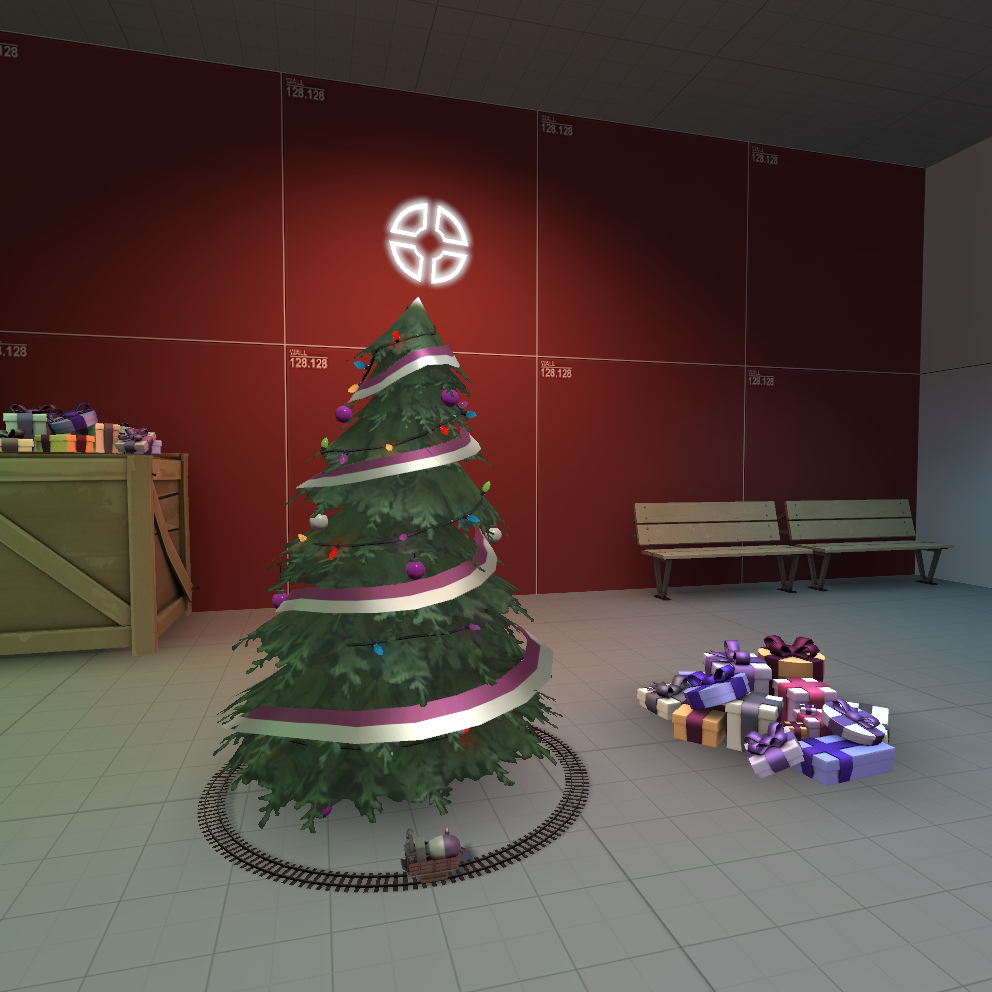 The Props, created by
Alaxe
​
Other Rules:
Maps started before the contest, and/or modifications of existing maps are not allowed
Judges, contest organizers, and those otherwise involved directly in judging cannot win any prizes
Maps must be able to run on our standard 24 player servers, without server modifications or plugins
Limit one entry per person

Collaborations are allowed
Judging:
Maps will be scored by a panel of judges from TF2Maps and TFConnect. There will be no public voting. All entries will be played in a special gameday on December 8th at 2:00pm EST (19:00 UTC). All judges will be in attendance for this test. If there are too many entries to get through in a single day, a second test will be scheduled for December 9th at 2:00pm EST (19:00 UTC).
Maps can score up to 25 points:
| Category | Possible Points | Description |
| --- | --- | --- |
| Gameplay | 10 | How well does the map play? Is it balanced? |
| Visuals | 5 | Does it look nice? |
| Tree Usage | 5 | Is the tree integrated well into the map? Is the use of the tree creative? |
| Originality | 5 | How unique does the map feel? Does it do something new and fun? |
Final scores will be calculated by adding the averages of all the judge's scores for each category.
All entries will be showcased and briefly discussed on the TFConnect livestream. If we get too many to show them all, only the top 10 maps will be shown. We don't yet know when in the show we'll be on, but we'll update you when we know!
The Judges:
| | | |
| --- | --- | --- |
| 14bit | TF2Maps | Senior Staff |
| Alex.bsp | TF2Maps | Server Mod |
| PJX | TFConnect | Level Designer |
| Polybrow | TFConnect | Music & SFX Lead |
| Zeus | TF2Maps | Staff |
...and maybe more, to be announced at a later date!
Prizes:
First Prize:
A Map Maker's Medallion
First choice of either:

A Strange Specialized Killstreak Australium Rocked Launcher
A Strange Killstreak Australium Minigun
Second Prize: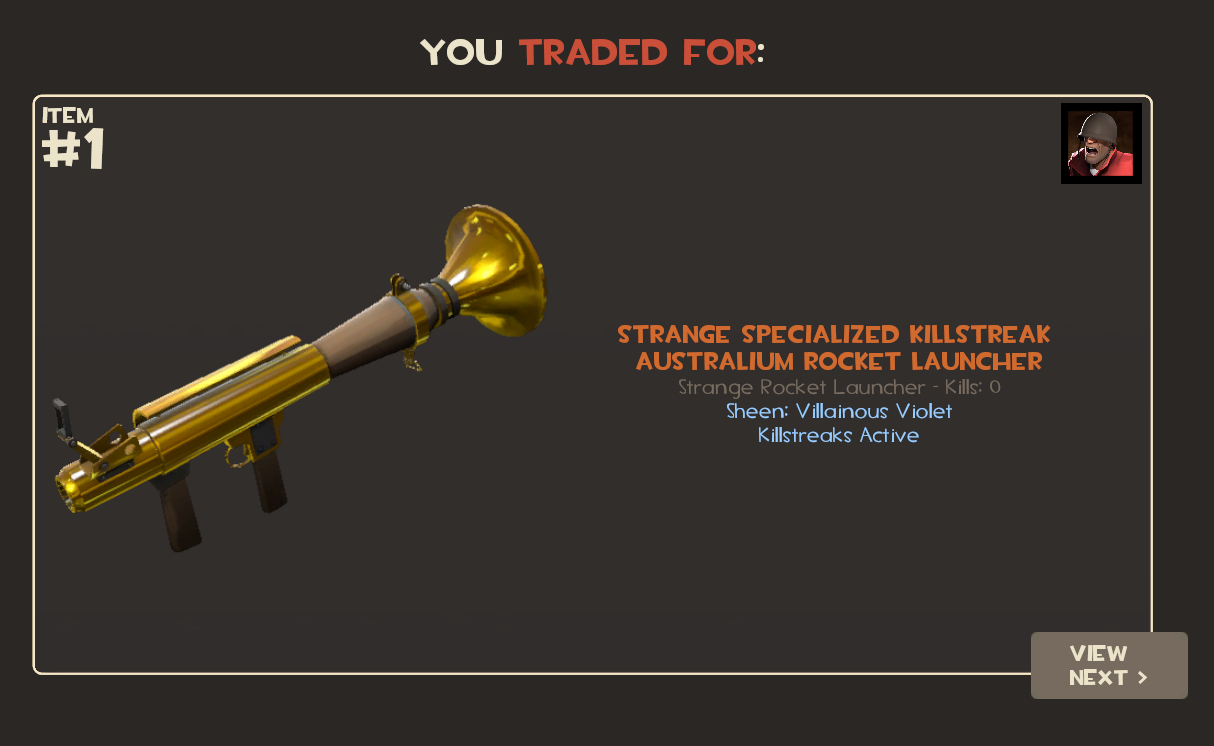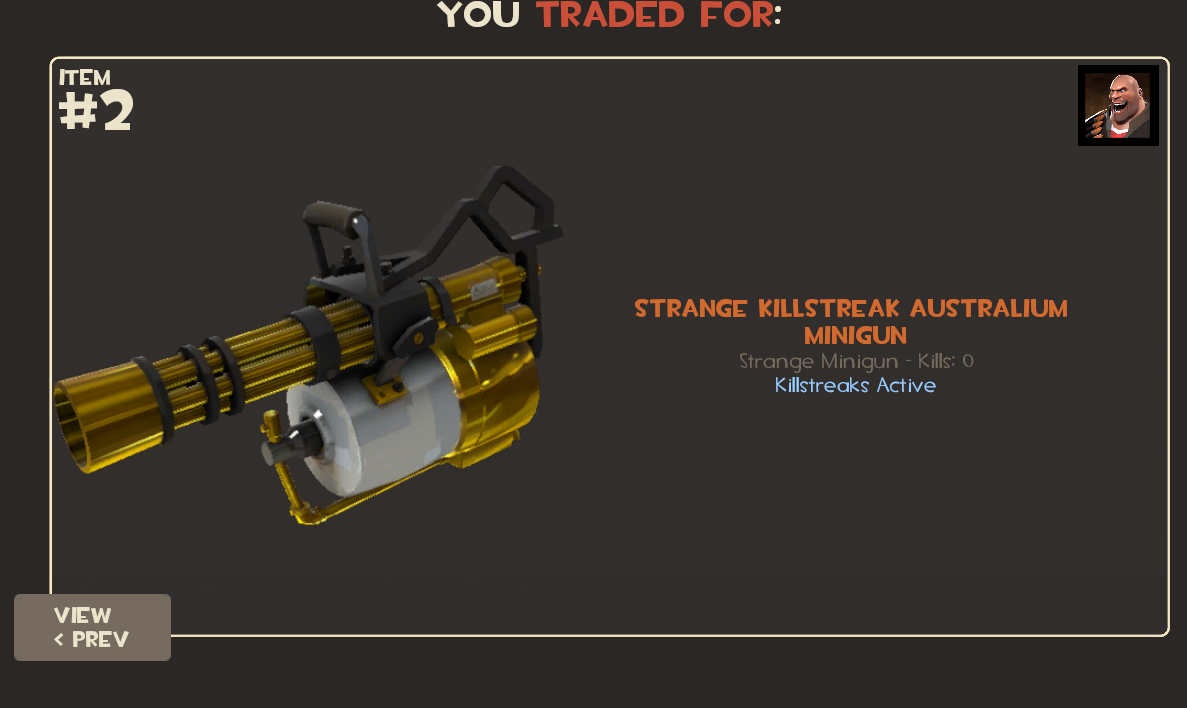 In the unlikely event of a perfect tie for first, both maps will receive a Map Maker's Medallion, and which map gets first choice of Australiums will be decided via a coin toss on stream. Second place will not receive a prize in this case, as we only have two Australiums to give out!
Submission Procedure:
Create a download for your map in the downloads section of the site
Post a link to your map's thread in the Upload Thread before the deadline

The Submission Thread will be posted a week before the deadline
You will have up until the gameday begins to make any emergency bugfixes
You may request a rollback to a previous version if the version played in the gameday is broken, if requested before the end of the gameday
Good luck!
Special thanks to cheddZy, Wiethoofd, shork, and everyone else at TFConnect for helping to put this together!
Last edited: