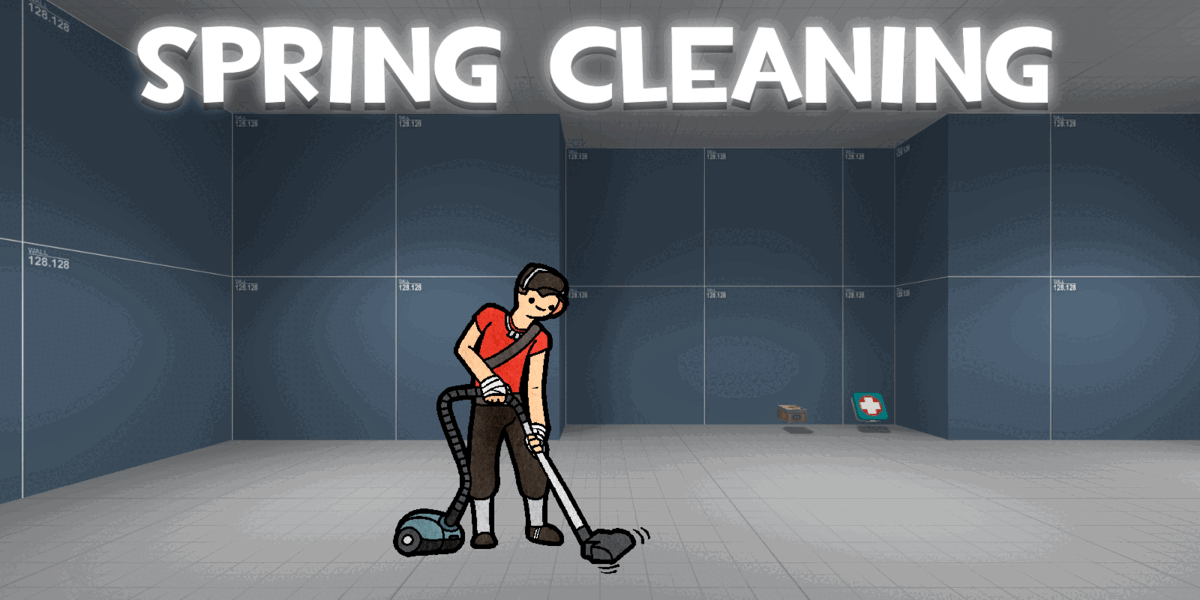 Banner by Lo-fi and Suna
Rules and Information |
Upload Thread
| Showcase​
One of the major issues within this community is that people never seem to finish what they start. How many unfinished maps do you have lying about in your broom closet? Several, I bet. Time to dust off the cobwebs and get back to work!
This Mapathon is all about one thing: completion.
Take a map of yours (or someone else's, with permission) and finish it to the best of your ability, within 3 months.
After the submission period has closed, there will be a thread to showcase all submitted entries.
Rules
Maps must be uploaded to the submission thread before the soft deadline. Maps submitted after this deadline may still make it into the showcase, as long as they are not posted too late.
MVM entries are allowed, but must also have included missions.
You may submit as many maps as you like before the deadline closes.
Maps must be able to be run on any server without the use of external plugins.
FAQ
:
---
What's a Mapathon?
A Mapathon is our longer-term version of our annual 72hr Jam, running for three months rather than three days. They also have a larger focus on mapping, rather than general content creation (for now, at least). No judging, no prizes, just some good ol' maps for Team Fortress 2.
How do I enter?
Simply finish a map! That could be a map you already have in development, a idea you had scribbled down on a notepad somewhere, or something completely new! All we ask is that when the deadline comes around, it's done.
How complete can my map be before I start?
As long as it's not already done, you'll be fine! If your map is already completed, but you would like to update it, you may do that so long as the update is substantial enough. I recommend in this case you ask if your map is eligible before starting work on it, or it may not be featured in the showcase.
Can I change the layout, or is this detailing-only?
Yes! Layout alterations are all part of finishing a map. This isn't all about detail, get the map playing as well as it can. Rework it completely if you feel that it's best.
Are collaborations allowed?
Yes! You may have as many collaborators as you like (just make sure to credit them).
If you are entering using someone else's original map, they must be listed as a contributor.
Will Mapathons be a regular event?
---
Deadline
The Mapathon begins as of this post.
The contest soft deadline is on July 25th, 2022 at 23:59 UTC

That's just over three months. Work quickly!

An upload thread will be available for the duration of the Mapathon.
Last edited: