LEGO Minifigure Spy
- DudeTheNinja presents... yet another dumb LEGO-themed mod.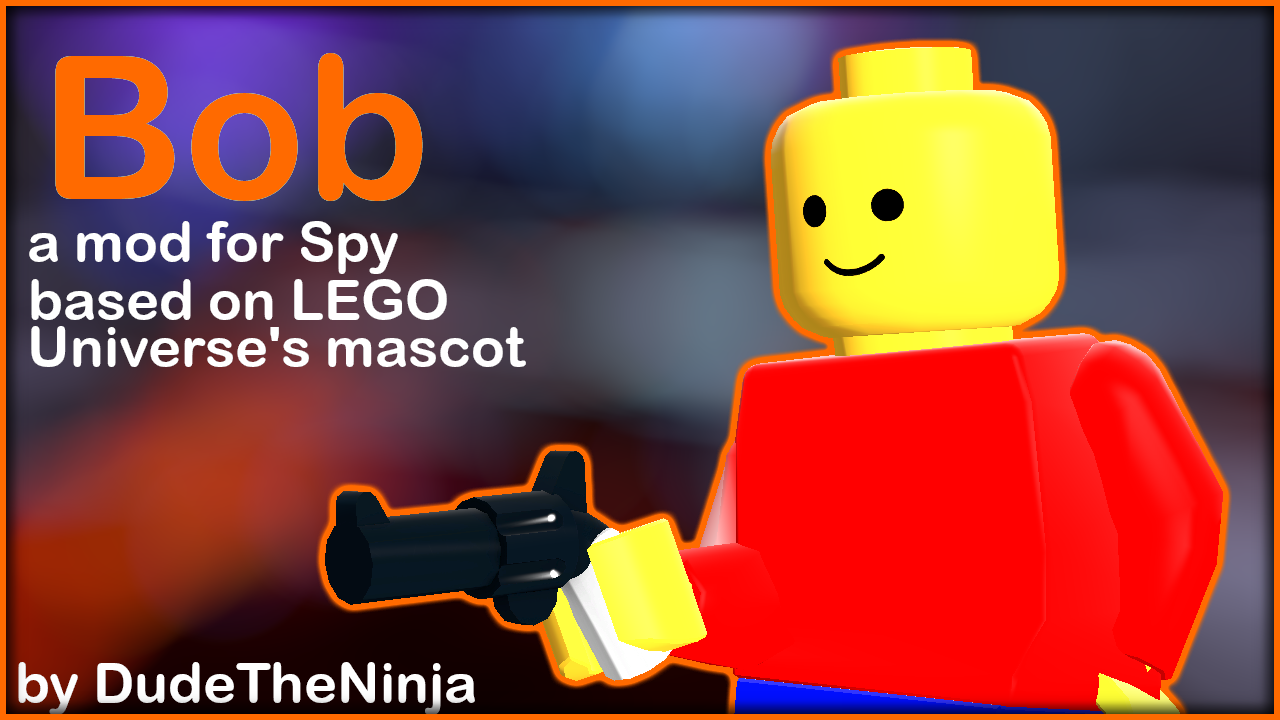 For this year's 72 Hour Jam, I have decided to make a custom player model (and weapon reskin) mod based on LEGO Universe, as the game celebrates its 10th anniversary of official release this October.
The player model is fully rigged, but does not support cosmetics yet. (If you wear coats or trouser cosmetics, they may appear very glitchy.)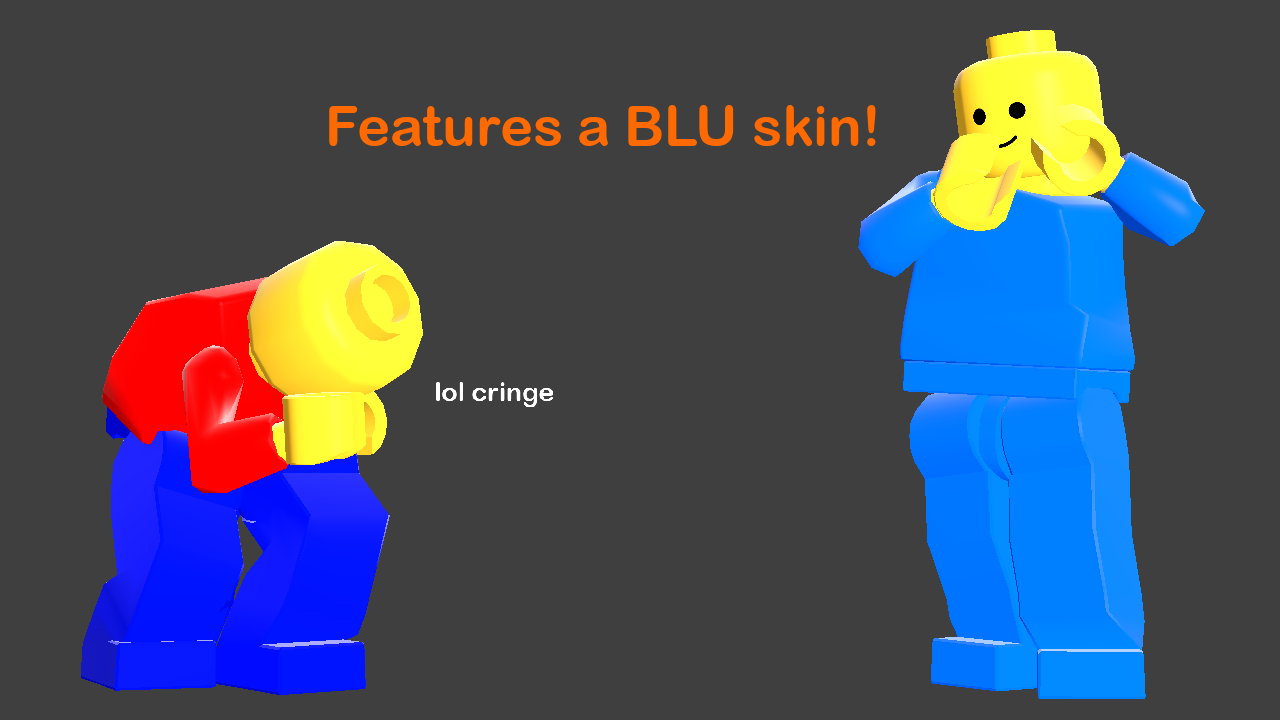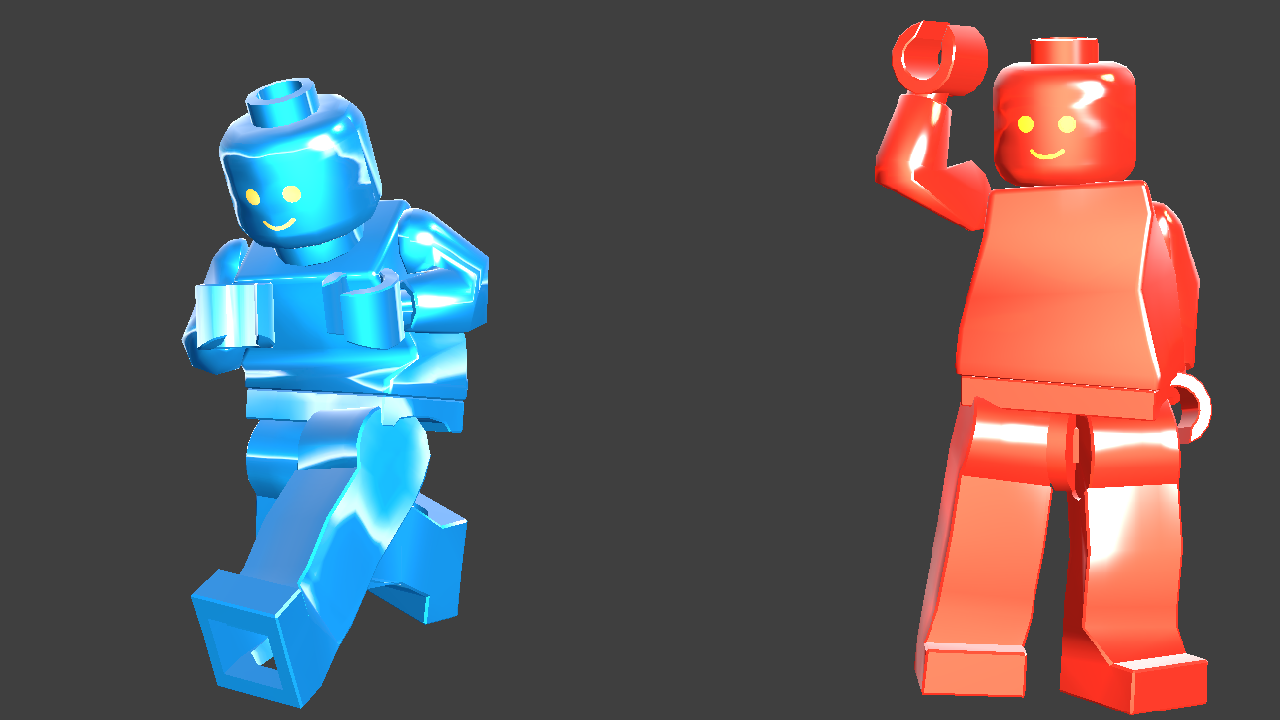 I have included custom textures for the BLU skin (not directly based on any minifigure), as well as working Ubercharge textures. Not pictured is working disguise masks, which float just in front of the face.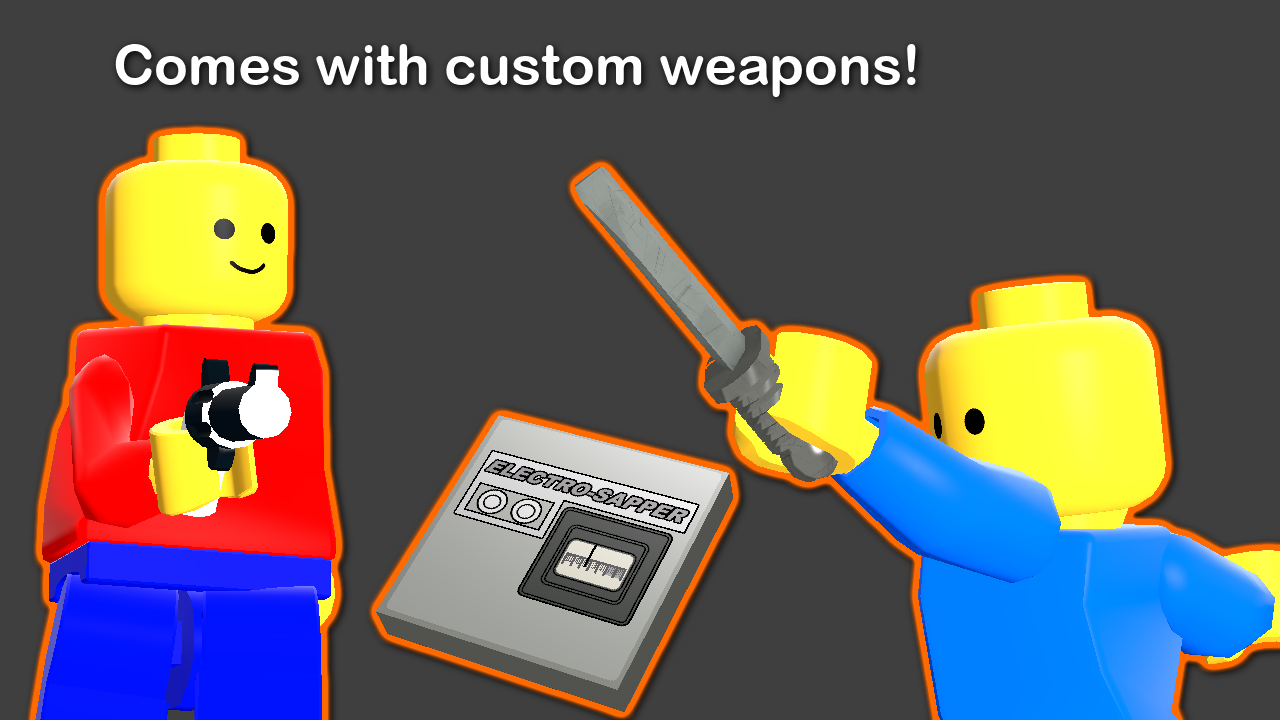 The mod download includes custom weapons, all based on ported models from LEGO Universe, but with custom colour schemes to resemble TF2 weaponry. The replacements are for the stock Revolver, Sapper, and Knife. None of these support War Paints, Festivisers or Australiums, but do support killstreak sheens.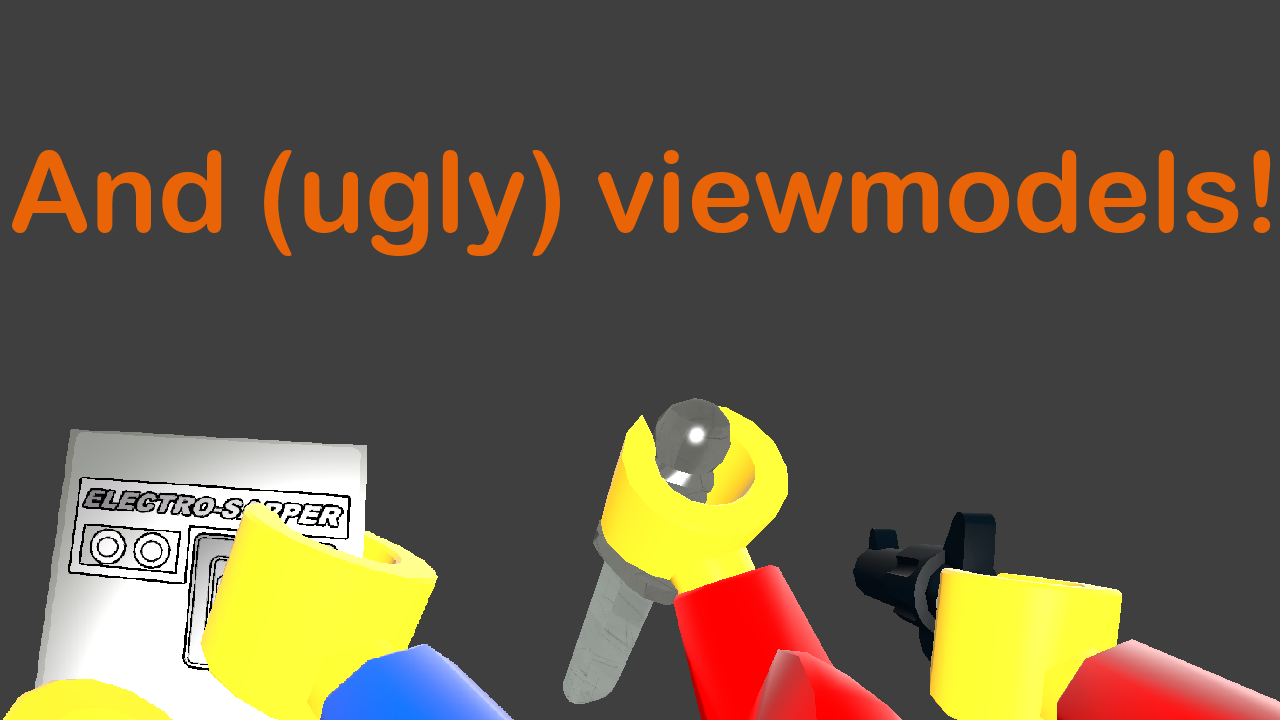 The mod also includes archaic viewmodel support, taken directly from the player model. I apologise if it's a bit ugly, but this was designed moreso to look funny in third person than first person.
It does work, though.
Anyway, I hope you enjoy this mod as much as I did making it.