Edit: New thread for beta 4: [ame="http://forums.tf2maps.net/showthread.php?p=109460"]KotH Corporate - TF2Maps.net[/ame]
I'm working on a "king of the hill" map set in an office building. Teams spawn on the top floor. The control point is in the basement. Capturing this control point starts a five minute timer. When the enemy team takes control of the point, your timer is paused and their timer resumes. The first team to get their timer to zero wins.
Most of the lighting for the ground floor and basement is temporary. I haven't done cubemaps yet.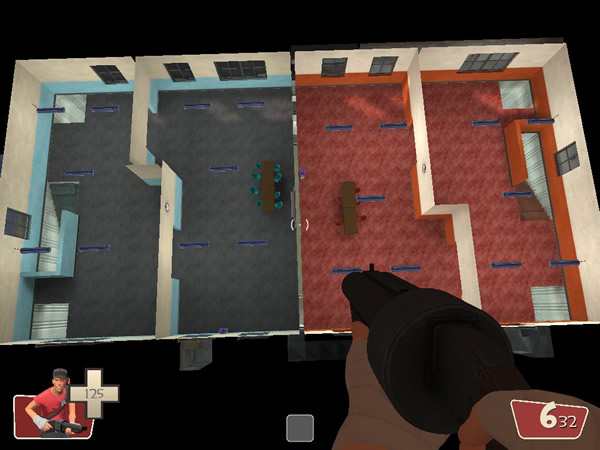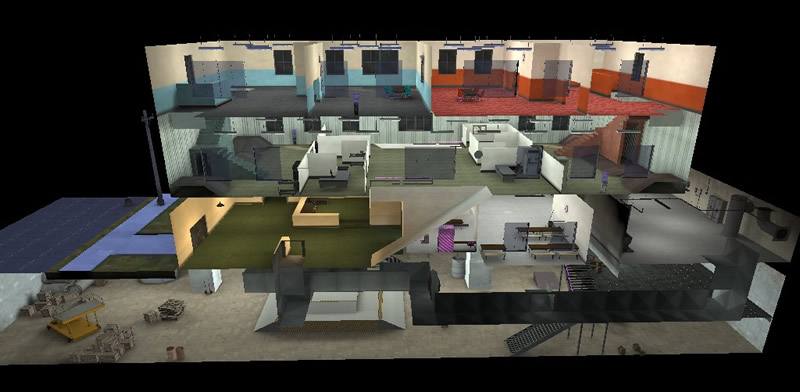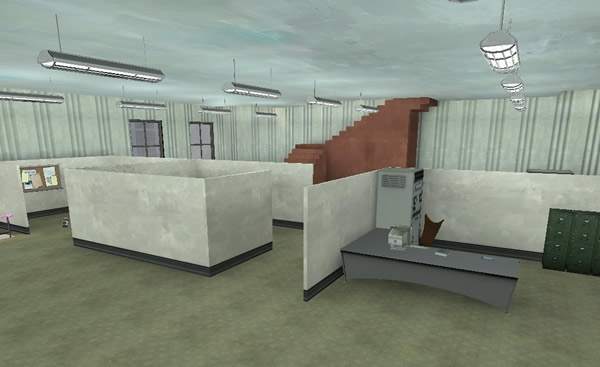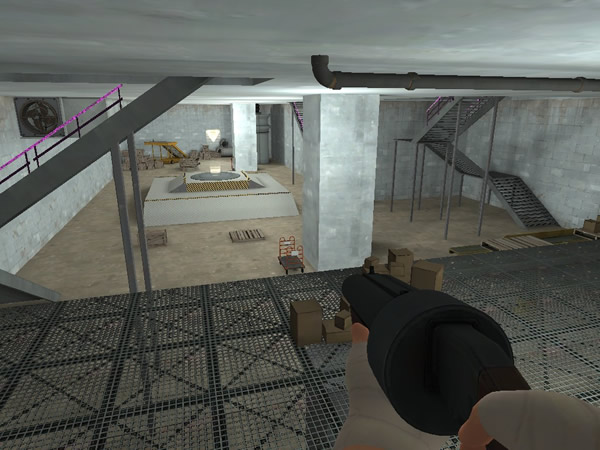 Last edited: