[JTTE] Traditional Chinese Bench
- decorated bench composed of redwood and straw.
A decorated, traditional chinese bench, composed of straw and redwood and featuring chiseled designs, because even god-emperors need to rest every once in a while.
This is my first model, and as such i apologize if anything is out of the ordinary. I created this for the JTTE contest, under map props category. Criticism is appreciated.
I plan on improving this model based on criticism and releasing an SFM version over the next months.
To use, simply merge the first "models" folder with you own, that should be located in ":C\Program Files (86x)\Steam\steamapps\common\Team Fortress 2\tf "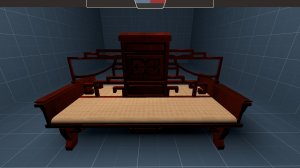 View attachment 80666