bonk sploosh
Server Staff
Jam With Us! 2020 72hr Jam Poster
- Stop on by!
A poster to be used by mappers in the 2020 72hr Summer Jam.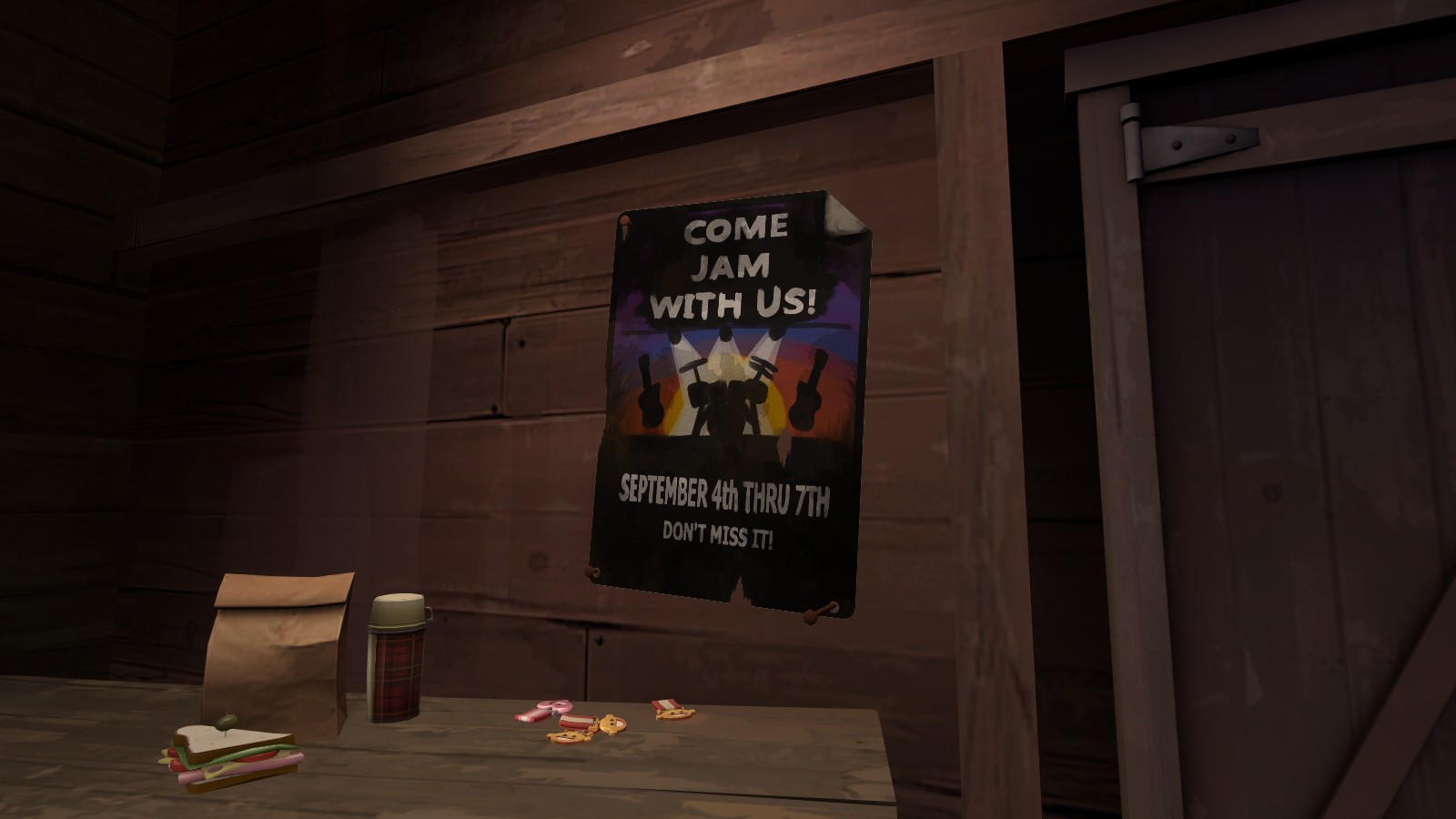 To use this poster, drop the folder inside the .zip into your \tf\custom\ folder, and it should be usable in hammer from there!
Please credit me if this poster is used in your map, cheers!