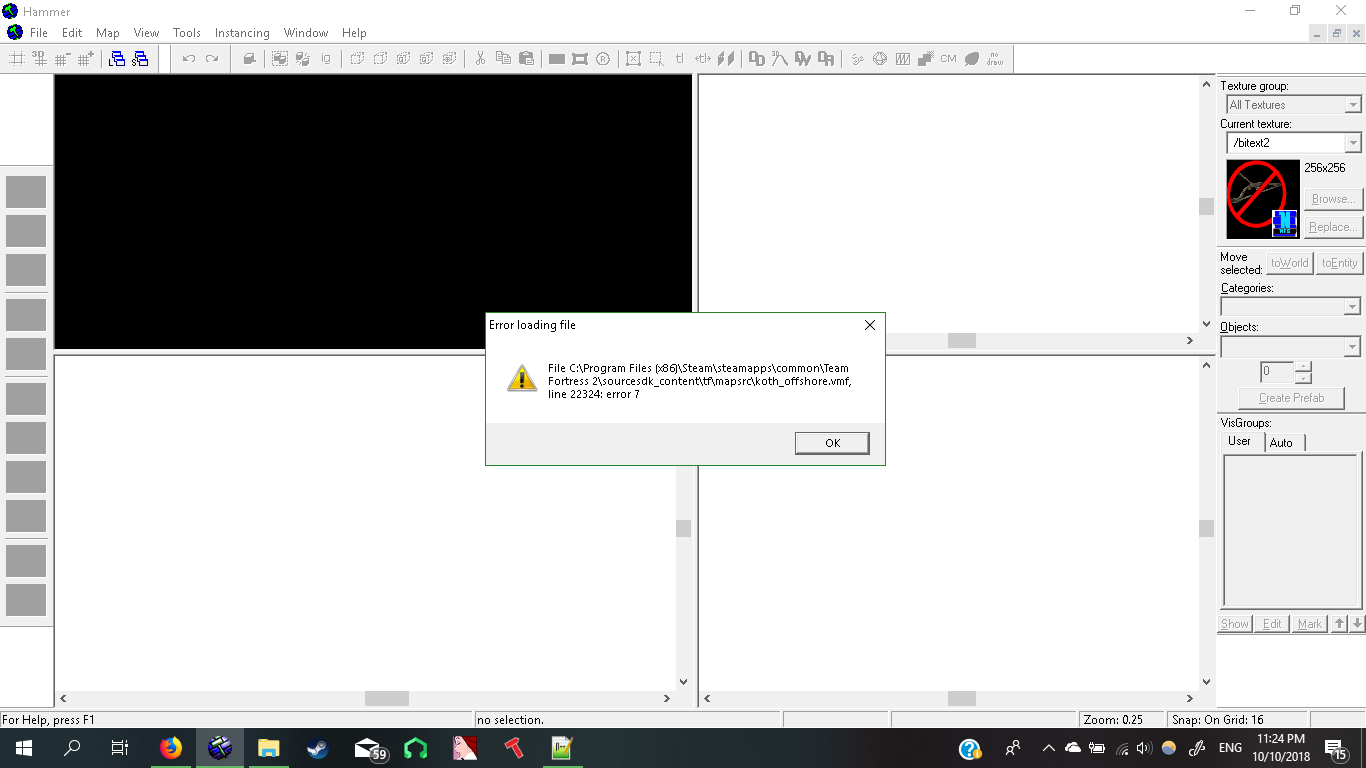 - Out Of memory loading solid - Was the original error.
This was to fix A BasePolyForePlane: No xxis found error. ( I got rid of the '-nans'.)
This happened
I'm just about to go to bed for tonight and can't find any solution online.
The line in question is:
Code:
"material" "DEV/DEV_MEASUREWALL01D"
I don't know whats wrong with it.
Last edited: