Me and my group have a problem on our map, Helix. Our map has three main robot spawns. Two in the "A" section of our map, and one in the "B" section of the map. The two in the "A" section work, but for some reason the "B" spawn does not spawn the robots in the spawn room, but instead on ground level.
We don't know how to fix this. Please help!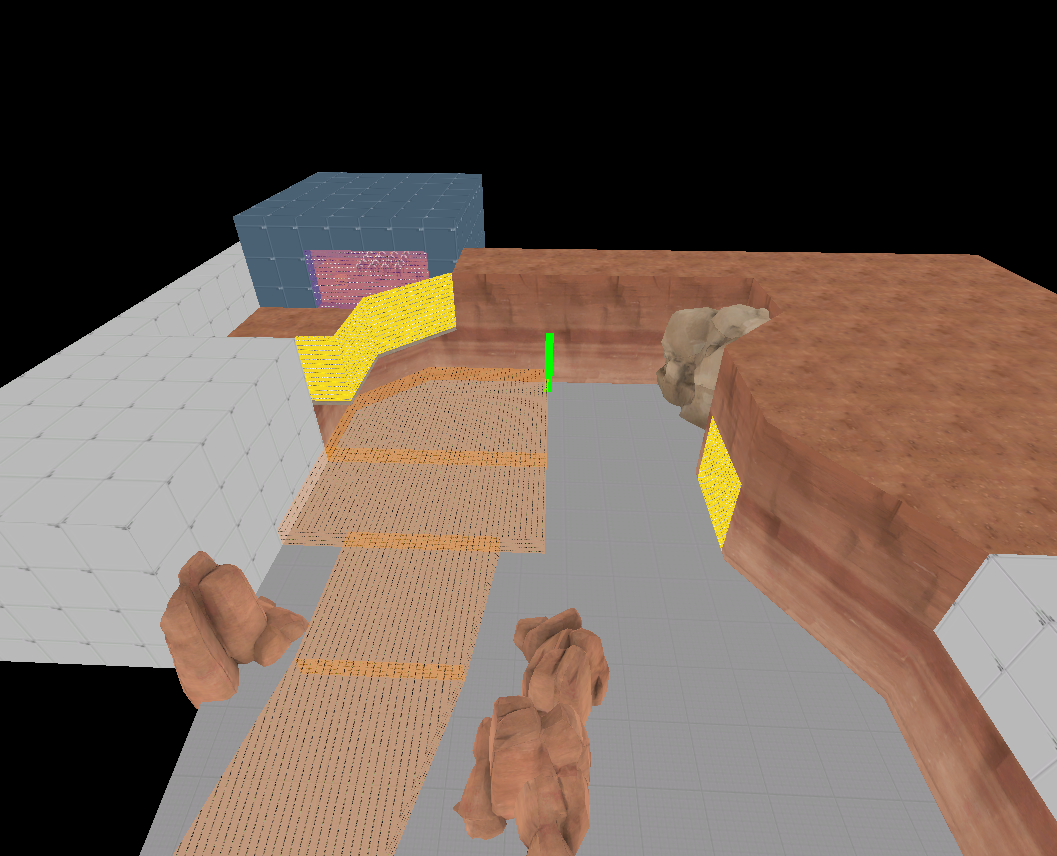 (The Green is where the robots spawn. The blue structure is where the robots -should- spawn. The nodraw are respawnvisualizers. The trigger brushes are the path that the robots take to the bomb site.)
I've included the VMF for only the "B" spawn, as I still firmly believe that the problem is with the blue spawn itself. If I am wrong, I can supply the entire map's VMF.