Teufort Survivors
1.0
Standalone game inspired by Vampire Survivors

Standalone game inspired by Vampire Survivors​
Let me introduce you to our game:
Teufort Survivors
! The goal of the game is to survive for 11 minutes while hordes of robots are running at you. Robots drop money for which you can buy or upgrade weapons.
The game is made for Windows OS. We can add Linux and OSX support in a future.
Used software:
Unity3D - Engine
Rider - IDE
Pain.NET/Photoshop - Design
SFM - Renderers
Audacity - Sound processing
Music: TF2 Soundtrack - Calm, TF2 Soundrack - ROBOTS!
How to play:
1. Download archive
2. Unpack
3. Run "Teufort Survivors.exe"
---

- 5 playable classes
- 11 minutes of fun and suffering
- 11 upgradable weapons
- 10 types of enemies
- 4 types of bosses
---

WASD / Arrows - Movement
Left Mouse Button - Item selection
ESC - Pause
---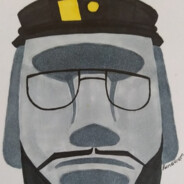 Zimennik
- Code, design, all sorts of things (https://steamcommunity.com/id/Zimennik/)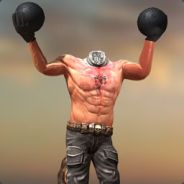 Omletus
- Character and Item Design (
https://steamcommunity.com/profiles/76561199014332333/
)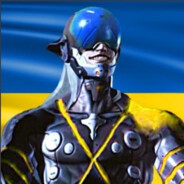 ManTF3
- SFM renderers (
https://steamcommunity.com/profiles/76561198900164091
)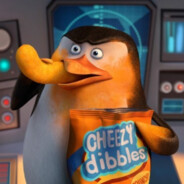 Uksus
- Balance and testing (
https://steamcommunity.com/id/5424532453
)
---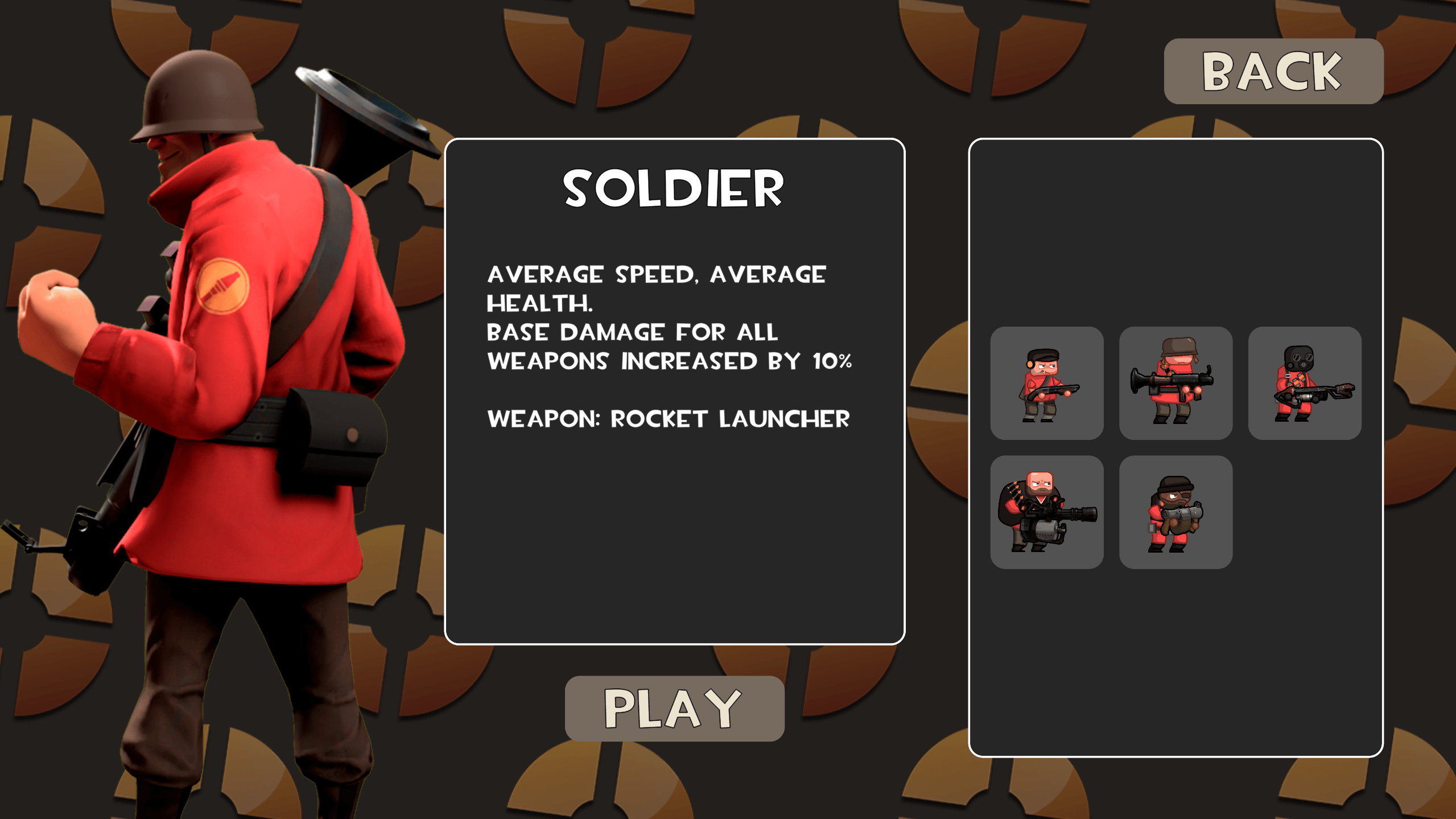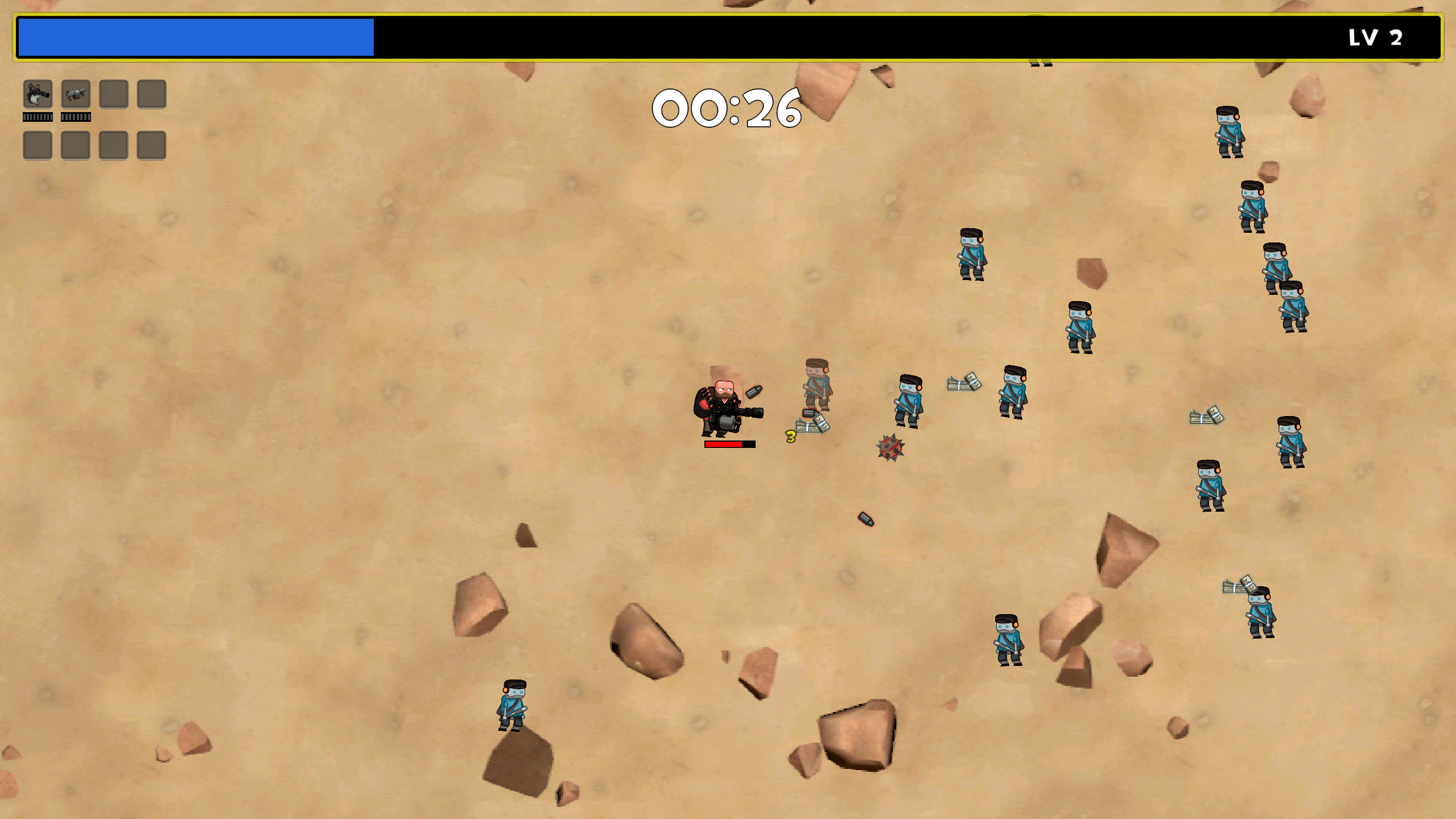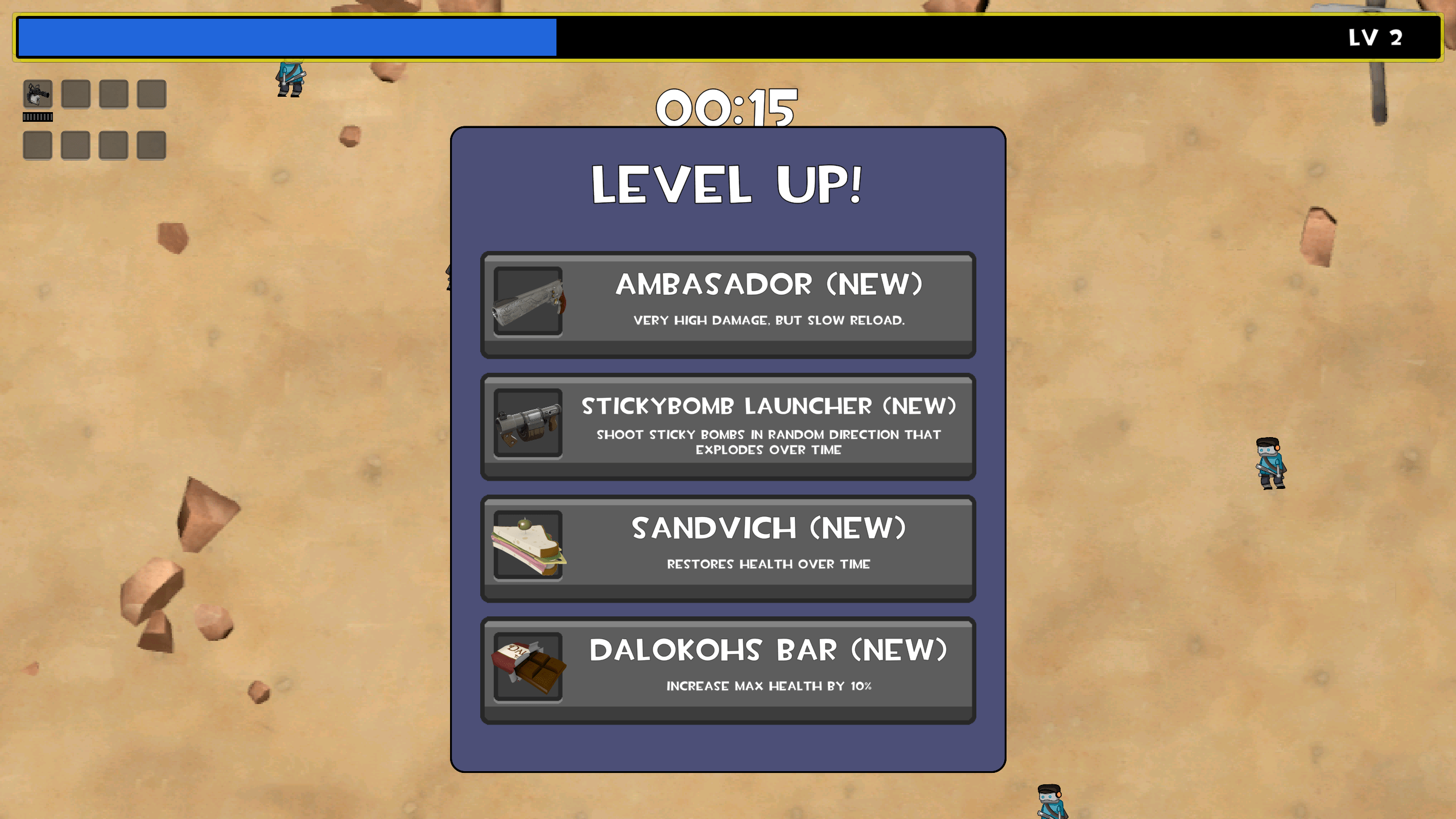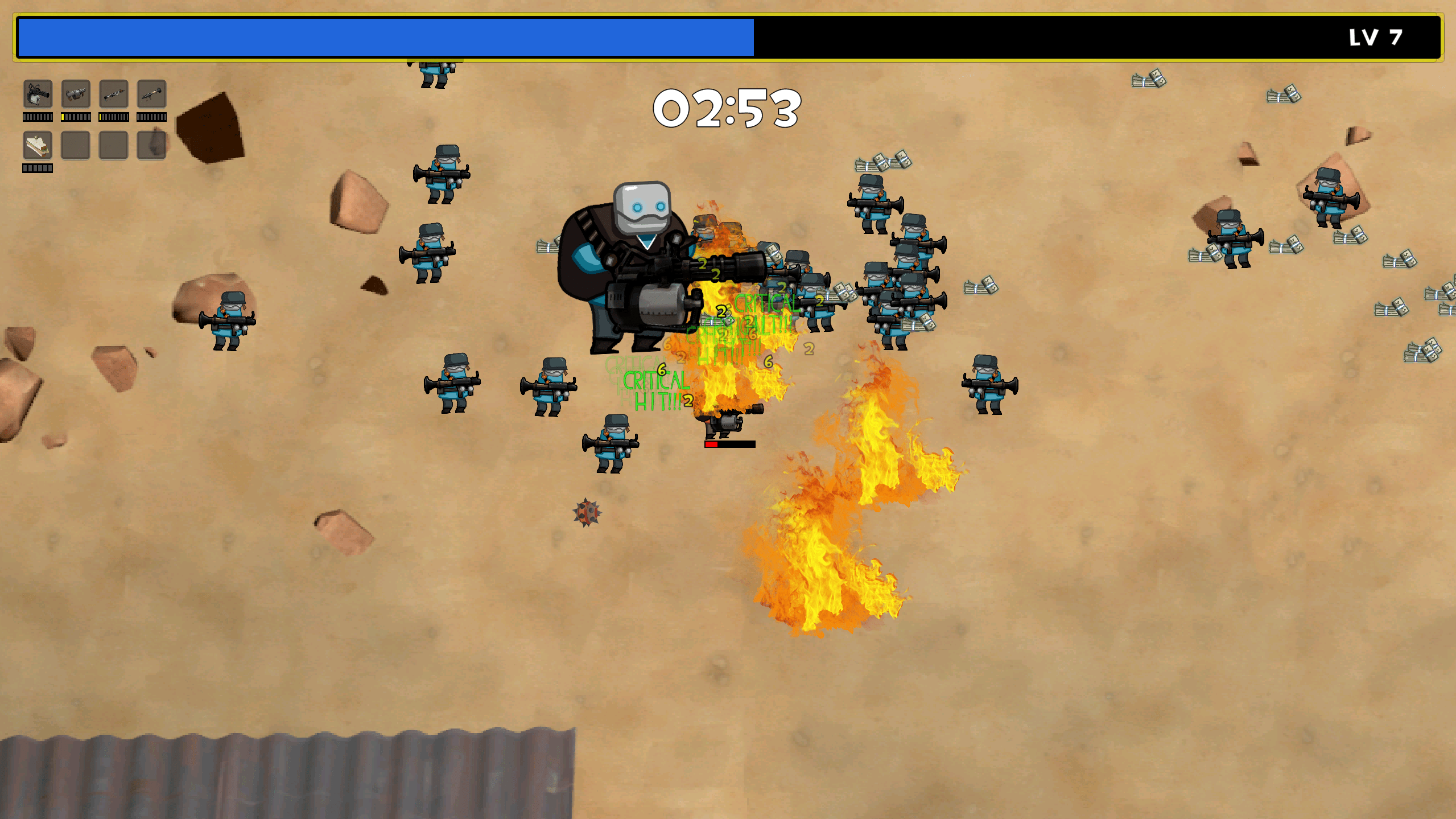 ​
---

Q: Did you seriously do all this in 72 hours?
A: Yes. In fact, even a little faster. This is not my first jam. You can see my previous games
HERE
. All games from this list are made in 48-72 hours.
Q: Will you release the full version of this game?
A: It depends. If enough people play this game and write a lot of positive feedbacks - why not.
Q: Do you have any plans to release this game on Steam?
A: I do not think that's possible. The characters in this game belong to Valve. This can be a big problem.
Q: There are a lot of typos/mistranslations in the game. Why is that?
A: English is not my first language. I would be very grateful if you can forgive me my illiteracy.
Q: I found a bug. Should I report it?
A: Of course. You can write about it in the discussion of this topic. We will try to fix it as soon as possible.
Q: This game is too hard/ too easy!
A: Yes.