Robotic Boogaloo Mk. II
v2
The scrapped Robotic Boogaloo mission-- fixed up and enhanced
NOTICE: This download does NOT include the original cut Robotic Boogaloo mission. If you'd like to see that,
go here!
With permission from the original mission creators, here is a patched-up and enhanced version of the originally-scrapped Robotic Boogaloo mission.
Not trying to stray too far from the original mission; while this project does aim to "improve" the original mission, I'm still trying to maintain the "spirit" and style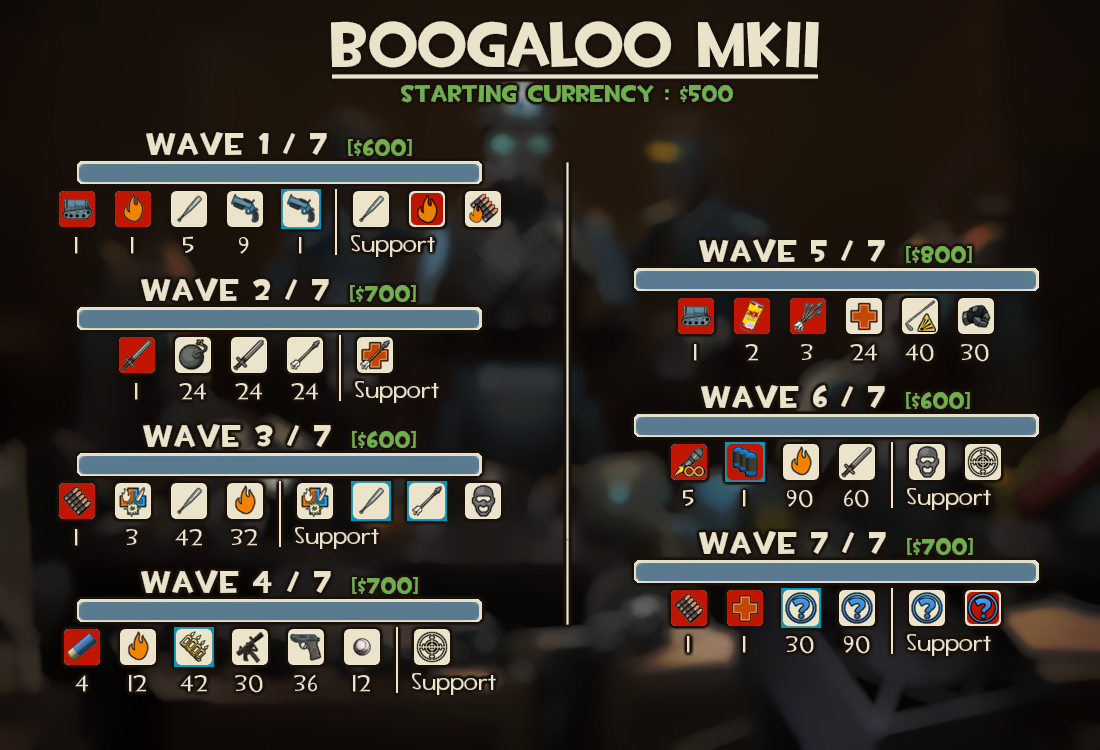 ---
Includes a popfile, custom icons, and a readme.
CREDITS:
AkujiTheSniper ~ Original mission creator
AbeX300 ~ Original mission fixes
NeoDement~ Original icons, "Enhanced MvM Bots" mod