JAWS | Pyroshark Recreation
2019-08-04
jaws, but with a pyroshark instead.
self explanatory, it's the jaws movie poster, but with the evil, yucky,
pyroshark. not exactly sure how to post this on here, but i hope this is good enough to be classified as part of the jam.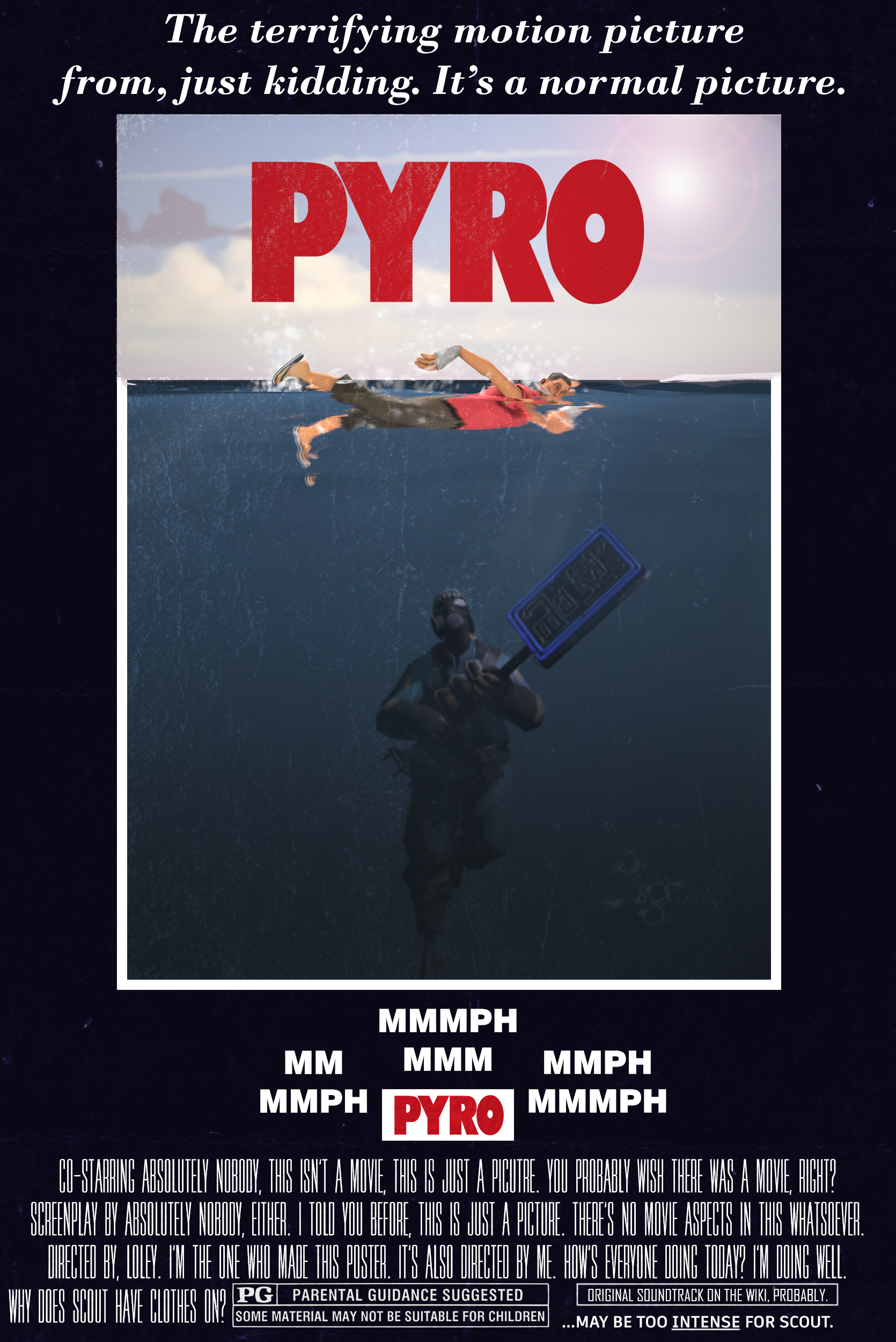 started: 6:35 pm 8/3/2019
finished: 1:00 am 8/4/2019

i spent quite a while working on this, as you can tell. i mean, this includes stuff like breaks, figuring out how to do half of this stuff, etc. i think it turned out pretty well, and i hope you guys do, too!

credit:
Enhanced Pyro
Watervoid - V2
Almost Water