HL1 Loader port
1.0
Soon to be upgraded, for all your Black Mesa related crate moving needs.
You ever need a suspiciously low resolution mover of crates? Well here it is! Ported straight from Half Life 1, this comes with three loaded animations, being idle, boxwalk, and rampwalk.
Obviously, all rights go to Valve, so only bother crediting them, since I only did the conversion to work in Hammer.
Contact me to let me know if there are any problems so I can fix them.
Potential to-do:
Remaster textures.
Add proper collision.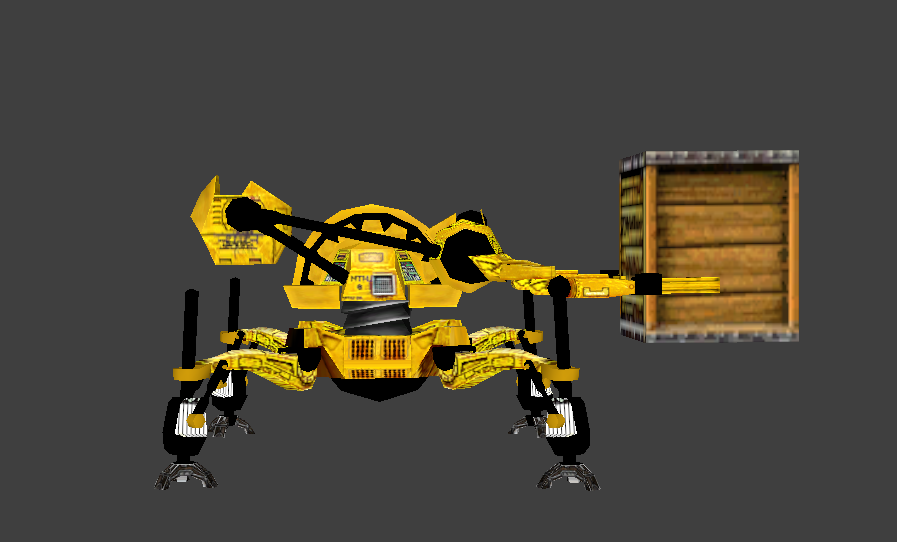 License

Free to use and modify.