72hr Jam 2022

[GMOD]Demo's First Domination! With Jimi Jam Stickers!

Stickers update: 08/04/16

72hrJam GMOD Animation with Jimi Jam Stickers!

This project get a medal!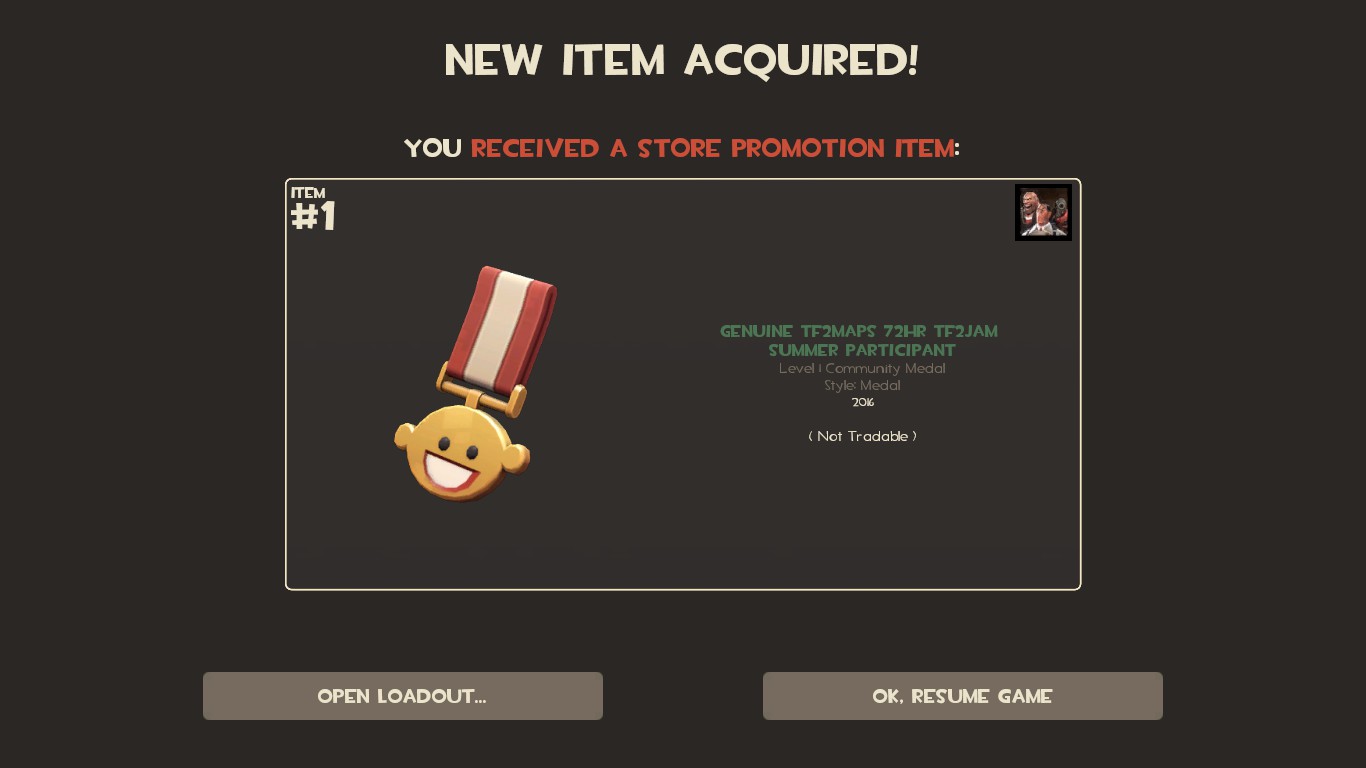 72hrJam GMOD animation : Demo's First Domination! And Jimi Jam Stickers!
-------
Hrmm-amrr-mrr-a!
Or is it easier to say: We did it once – it went great – and now we're doing it again! It's time for the next 72hr TF2Jam!
This year Valve have very kindly allowed us an Official TF2 Medal for participants of the jam!
More info and rules about this contest you can read here:
http://tf2maps.net/threads/tf2maps-presents-the-summer-2016-72hr-tf2jam.28301/
This video and stickers was created as a candidate in getting medal/pin TF2Maps 72hr TF2Jam Summer Participant!
More info here:
TF2Maps:
http://tf2maps.net/threads/tf2maps-presents-the-summer-2016-72hr-tf2jam.28301/
TF2 Wiki:
https://wiki.teamfortress.com/wiki/TF2Maps_72hr_TF2Jam_Summer_Participant
-----
Stickers Author: SanekOgon
GMOD Author: SanekOgon
GMOD Animation: SanekOgon
Models: Valve TF2
Music and sounds: Valve TF2
-----
Stickers and GMOD Created by: SanekOgon
Steam Profile:
http://steamcommunity.com/id/sanekogon/