Gift Box Models
0.1
formerly body parts
This download contains 4 different gift box models at 3 sizes each. All 4 models have a red skin and blue skin.
These are just the gibs from when Birthday Mode is enabled, but recompiled to be larger and have a friendlier name. Because of this, you don't need any custom textures meaning your file size won't balloon!
They were already uploaded as part of mvm_birthday, but I decided to break them out to make them easier to find and use.
Hope to see them in some Smissmas maps!
Here are the included props: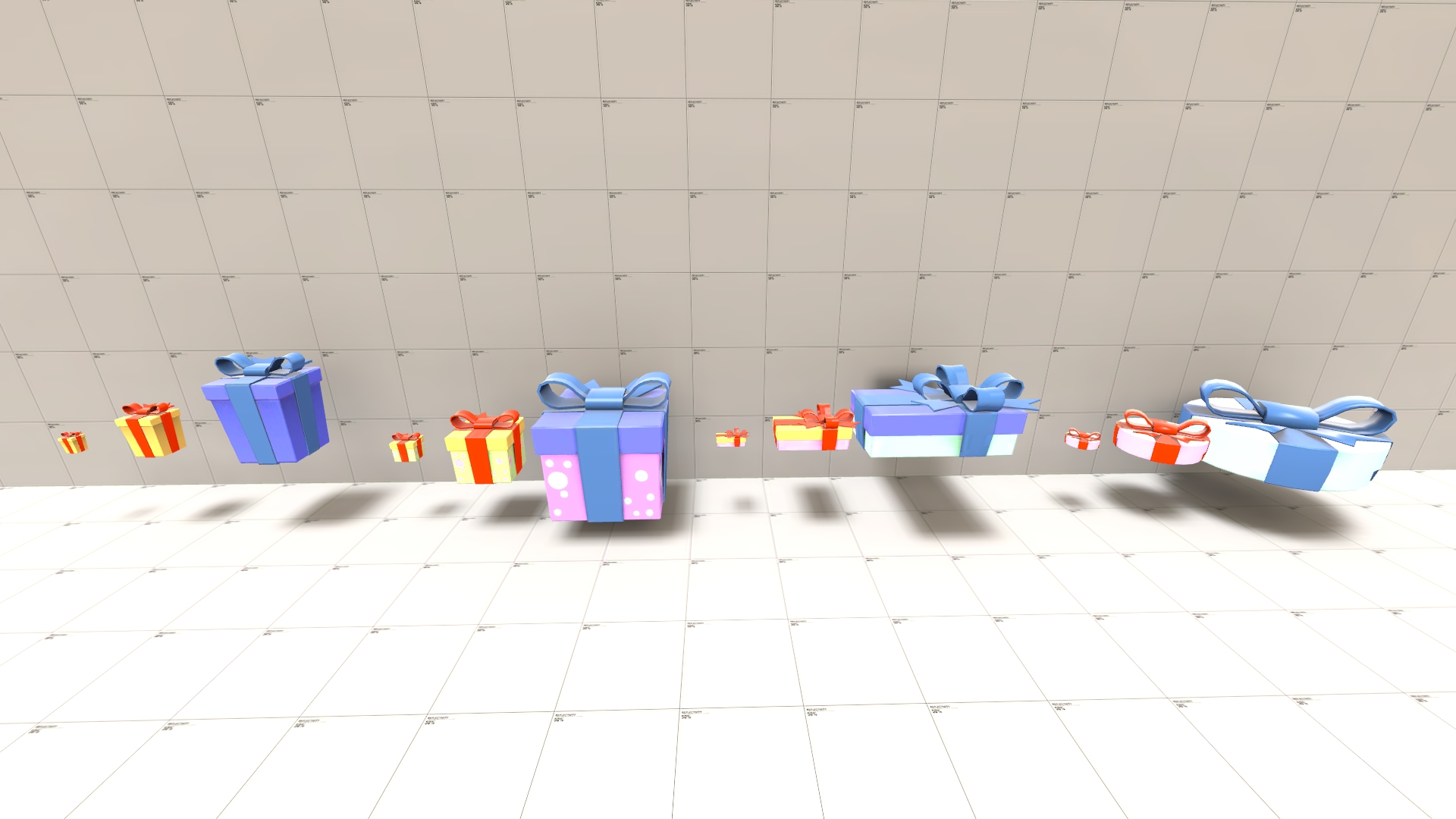 Here's what you can do with them: