72hr Jam 2022

ctf_submergence (Summer 72hr Map Jam Entry)

72hr (A0)

A fight below the ground that will lead below the sea. (Frontline)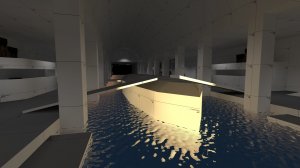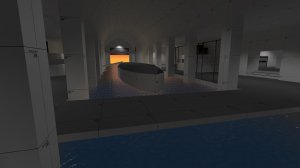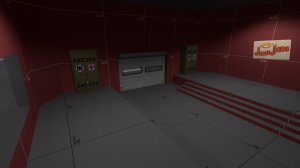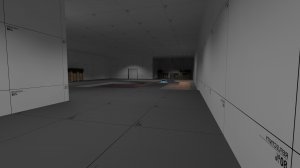 ------------
Submergence

ctf_
submergence
is a map made by
me for the Summer 72 Hour Map Jam, and is also an work-in-progress map entry for the Frontline! community project.
---
Set in an underground coastal submarine pen & secret base, RED & BLU fight over the rights to who owns the rights to it, in order to escalate the war between both teams even further. After all, those who have a submarine, have the advantage!
---
Things I intend on changing in the next version: Add health/ammo pickups that i forgot this time :l, A
work-in-progress Submarine model
made by
Snood
, Layout changes depending on community feedback, a little more detail work, less boring roofing, fixing an oversight i made that allows blue to enter red's spawn, and really now just expect alot more work in general to be done.
The setting for the map is inspired by ctf-november from Unreal Tournament (1999), the layout however (although clearly influenced) is it's own product.
Thanks to ABS's Ultimate Mapping Resource Pack for providing easy reference for game logic and other super useful resources and information, which i used during the making of this map.
Thanks to the Frontline! team for their amazing efforts put into an organized pack of fantastic assets for the game, I love working with them and hope to put out another map using them in the near future.
Thanks to
Snood
for helping me out by making a
Submarine model
for the map! I couldn't include it in this version of the level, but i would like to credit him so that his work doesn't go unnoticed. Expect A1 to have a WIP version of the model in the level!
And of course, thanks to those who playtest my map and provide great constructive feedback!
I'll edit this with more proper credits when i have the time.
also, just to note I intend on finishing this map completely over time. Even if I have to do major overhauls to the level's layout or geometry, expect to see more of it in the future!