Cavern
b4 hotfix
PL map made for the 15th Major Contest in the Alpine setting
Cavern is being created for the TF2Maps.net Major Contest #15: Payload Checklist Contest

I am helped by this fine gentleman: https://steamcommunity.com/profiles/76561198188692635/
[x]PAYLOAD CROSSES HAZARD.
[x] PAYLOAD CROSSES OVER OWN PATH.
[x] PAYLOAD GOES STRAIGHT FOR 1,500 UNITS.
[x] PAYLOAD GOES DOWN FOR 256 UNITS.
[x] RESPAWN NEVER MOVES.
[x] LEDGE 256 UNITS IN HEIGHT.
Cavern is currently in beta, therefore the layout is mostly finished, although we are open to layout changes based on feedback.
Therefore, FEEDBACK IS APPRECIATED! (And needed)
Updates in B4

:
-Added a flank route from 3rd to last blocked off by a one way door
-Fixed some nodraw brushes applied to wrong faces of objects
Updates in the B4 Hotfix:
-Added playerclips to the new flank route.
-The flank door is no longer bumpy when opened.
-Fixed broken displacements in the new flank.
-Fixed the light bleeding occurring around displacement edges in the cave.
-Added a screenshot of the new flank.
This map uses props from these packs:
https://tf2maps.net/downloads/overgrown-prop-pack.4179/
http://frontline.tf/ (The Frontline asset pack)
Changes most likely to be added in the next version:
-Adding a rollback zone on last
-Changes to the design of last
-Optimization
-Changes based on feedback
-Remaking the river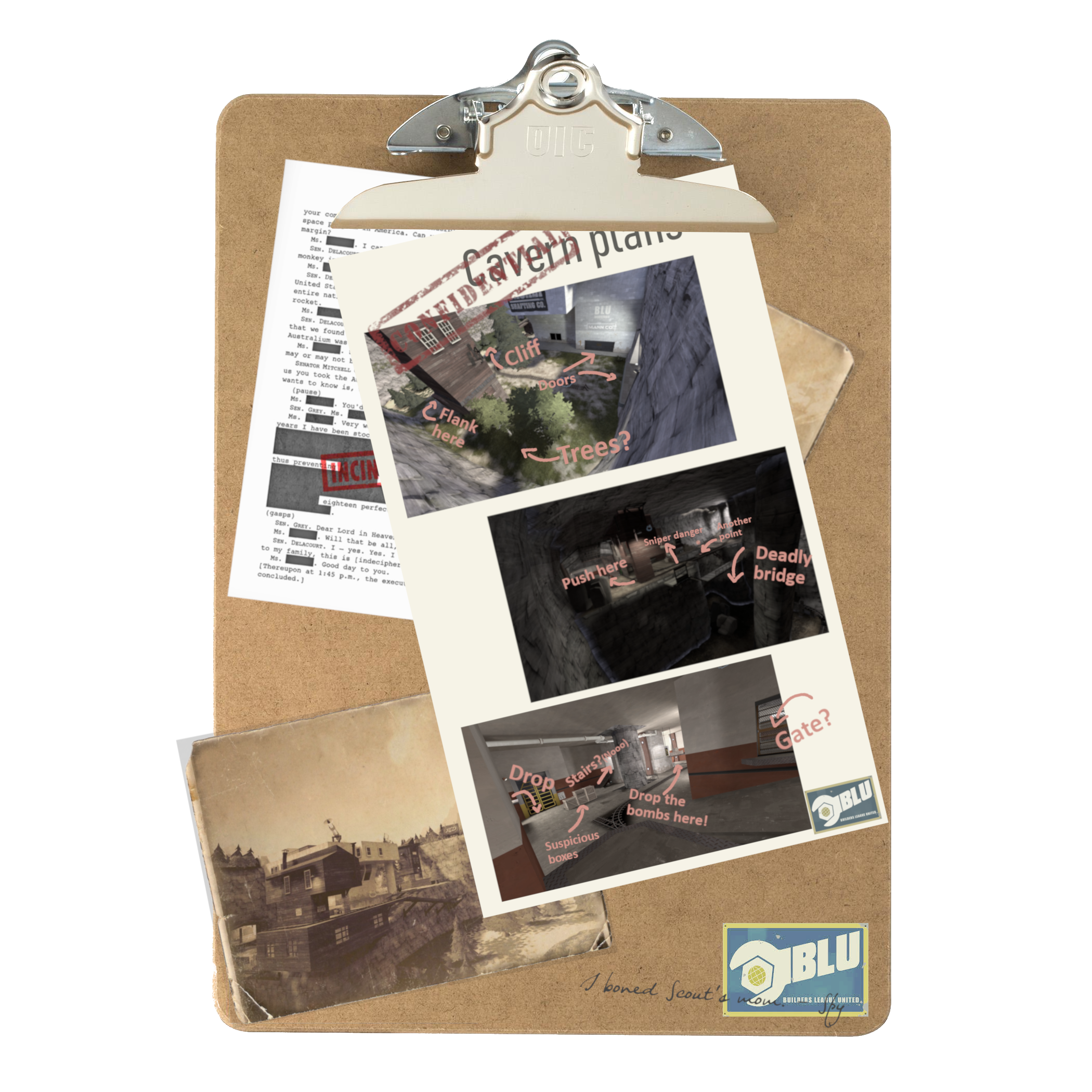 Warning: Not fully optimized yet!