CAPTAINS REVENGE
p9
ship, boat, naval, battle, pirate, combat, sail, captain, Powderoil, sea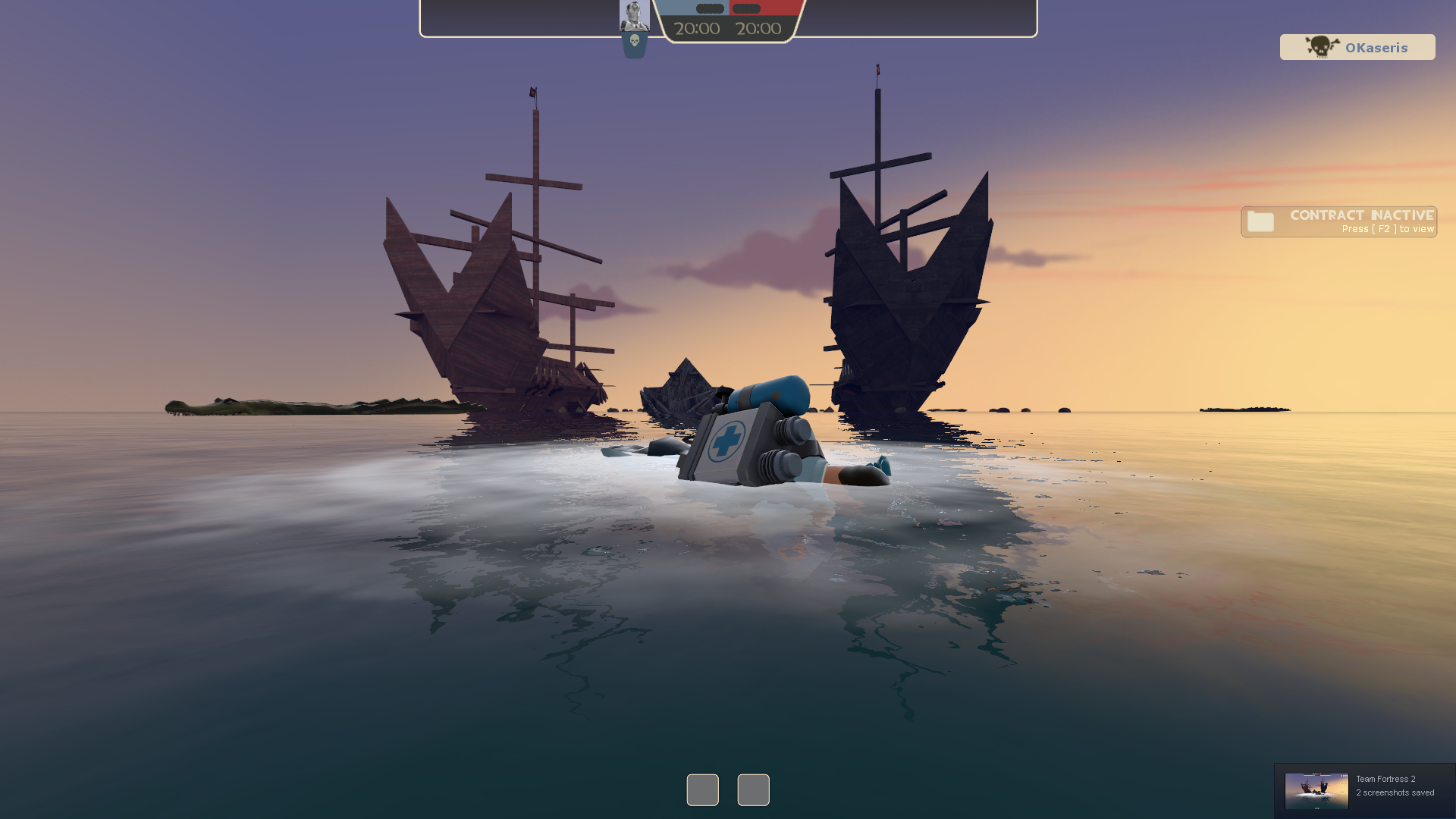 Update p9:
Looted the Packages
Patched the Flags
Hidden the Treasure
Through PowderOil Barrels
Delivered the Cargo in TIme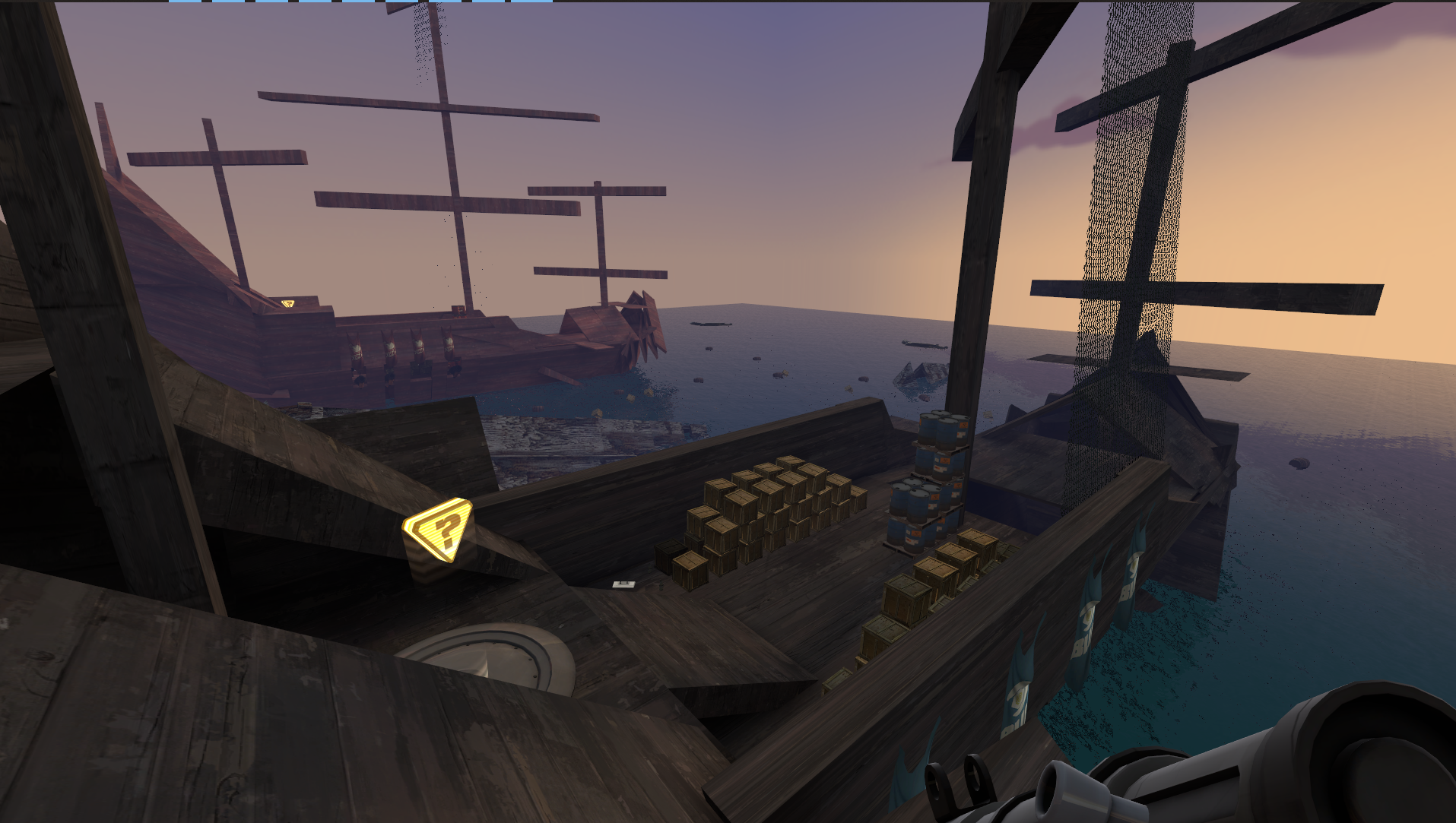 Updates:
Logic Works.
Added Crockodiles
Reduced Time to 1380s
Fixed wrong geometry
Mirrored advantages
Kicked Noobs
Added Physics
Set Party Schedule
Blacklisted Morons
Loaded Cannons
Raised the Flag
The team that has both ships spawns on both ships half players each side.
The team that has not a ship will spawn in the sunk (because it lost and sunk)
Hint and Tips: team have to communicate and cooperate for successful win, especially the revenging team is better to go all together to capture back a point since the other team is divided between the ships and that team must be working together to efficiently defend the attack.
Fact: playing selfish will lead to failure of your team.
Game logic Actual:
Koth logic, The team which captures a point, timer continues.
capturing a point removes time, capturing enemy's point removes double time.
Game logic alternative cp:
-1st round. Capture both Ships. +1 point
-2nd round.The Losers Revenge for a capture point. +2 points (Revengers spawn in the sunk ship & Avengers in both Ships)
-3rd round as 1st
Final winner is who win the 2nd round as Avenger
Note:Need help to make it work.