72hr Jam 2022

Beaky Chap (Hat concept & model)

1.0

A hat, planned to be all-class (model is only for sniper right now though.)

A hat created and modeled by me. The design was also partially created by my friend, Beak.

We are planning to add the hat to Steam Workshop, but for now, we just have the model.

Links:
My Steam Profile:
Beak's Steam Profile: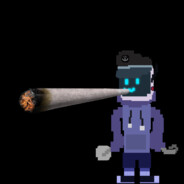 Animator, Artist, Aerospace Engineer. My YouTube channel: https://www.youtube.com/channel/UC6GuGCDdV6zICmkFhdzaBJw Casual bossu hater TF2 Giveaway/TeamFinder server: https://discord.gg/hbSRyfNaAr
steamcommunity.com